Announcing 2021's Gear of the Year Winners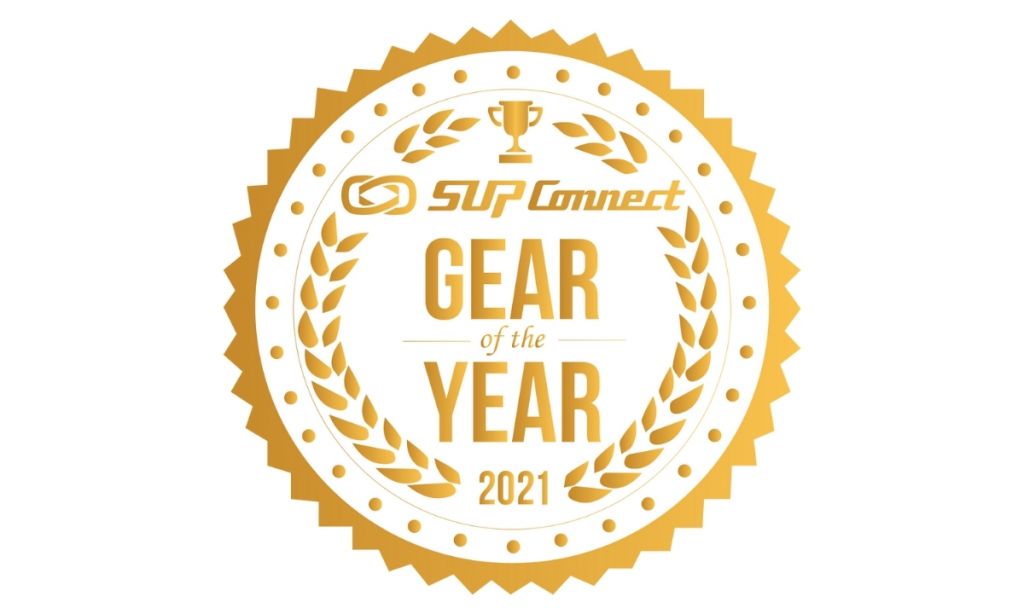 SAN DIEGO, California - After more than 6 weeks of deliberation the staff here at Supconnect is excited to announce the 2021 Gear of the Year Awards winners from our 12th Annual Supconnect Awards. As a brief background of the Gear of the Year awards, there were 9 categories for products to be nominated and an additional Overall gear winner. The 2021 Supconnect Gear of the Year Awards launched on July 1st and with support from voters and feedback from retailers and our advisory board, winners have been chosen. So, without further ado, here are the category winners for the 2021 Supconnect Gear of the Year:
Overall - Starboard Generation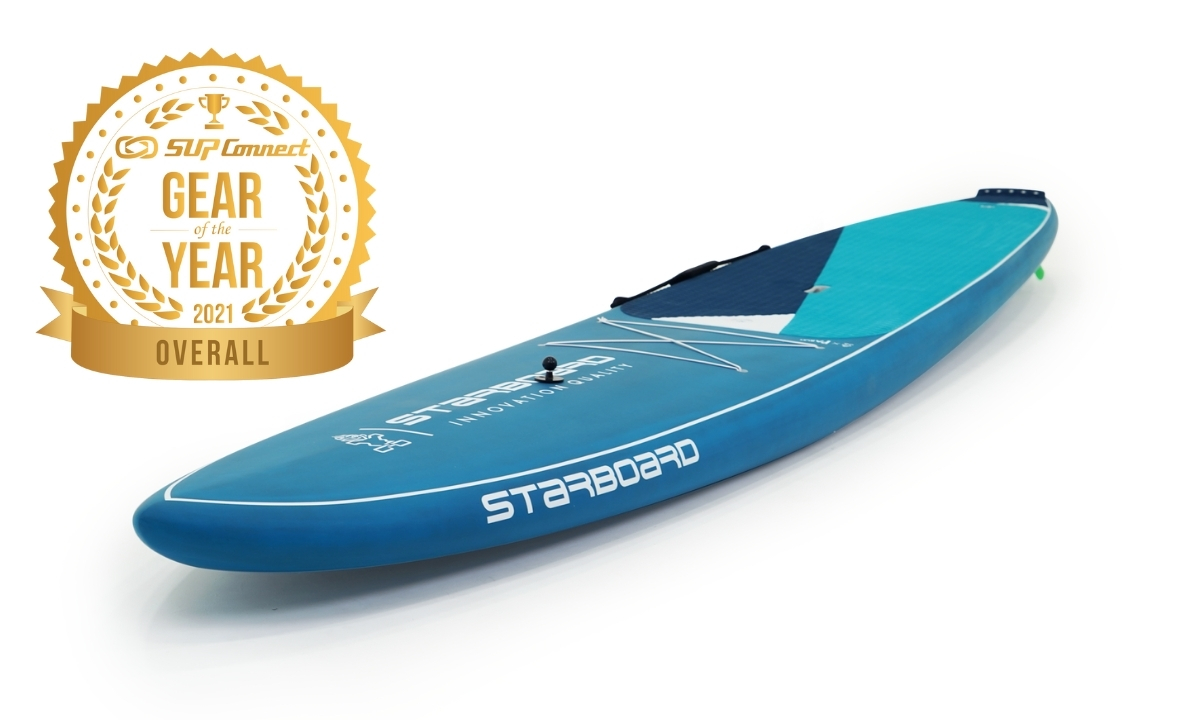 The Starboard Generation is just that: a board for the new generation of standup paddling. The Generation is a board that excels in multiple water conditions; whether it's a touring adventure, a local race or even paddling into some waves, the versatility of the Generation stands out. A few of the features that the Generation includes: the board is fairly parallel, which delivers a predictable and controlled glide. The wide nose delivers fast acceleration when sprinting as it floats on top of the water. The tail is pulled into a square shape, making it easier to sink for fast buoy turns and most responsive to turn sharply in surf. These are just a few of the many features and you can see the thought that went into this board was not taken lightly. What's more, when we spoke to many different retailers this board was one that kept being brought up and highlighted and is ultimately why we're giving it the 2021 Supconnect Gear of the Year Award for Overall Gear of the Year.
Inflatable - Starboard iGO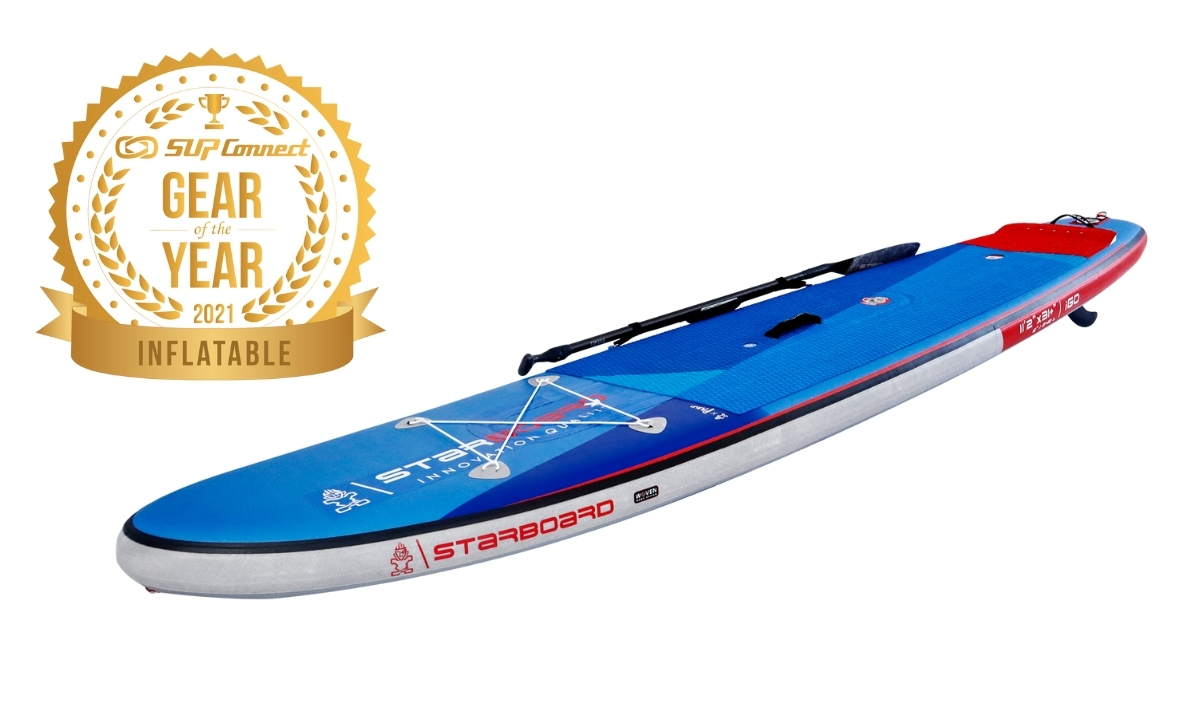 Nowadays, finding a quality yet affordable inflatable standup paddle board can be quite a challenge with the market heavily saturated in inflatable paddle board products. Enter Starboard's iGO paddleboard. This board is very lightweight AND durable which is a tricky combo to find. The features and details in this inflatable package are well thought out and it also comes in multiple sizes with various graphics options so you're practically guaranteed to find something in the iGO range that you'll like. The iGO is an inflatable that is great for all paddlers and is one that the entire family can enjoy. And of course, it has the Retailer stamp of approval. For that, we name Starboard's iGO as 2021's Best Inflatable Standup Paddle Board.
All Around - Red Paddle Co Ride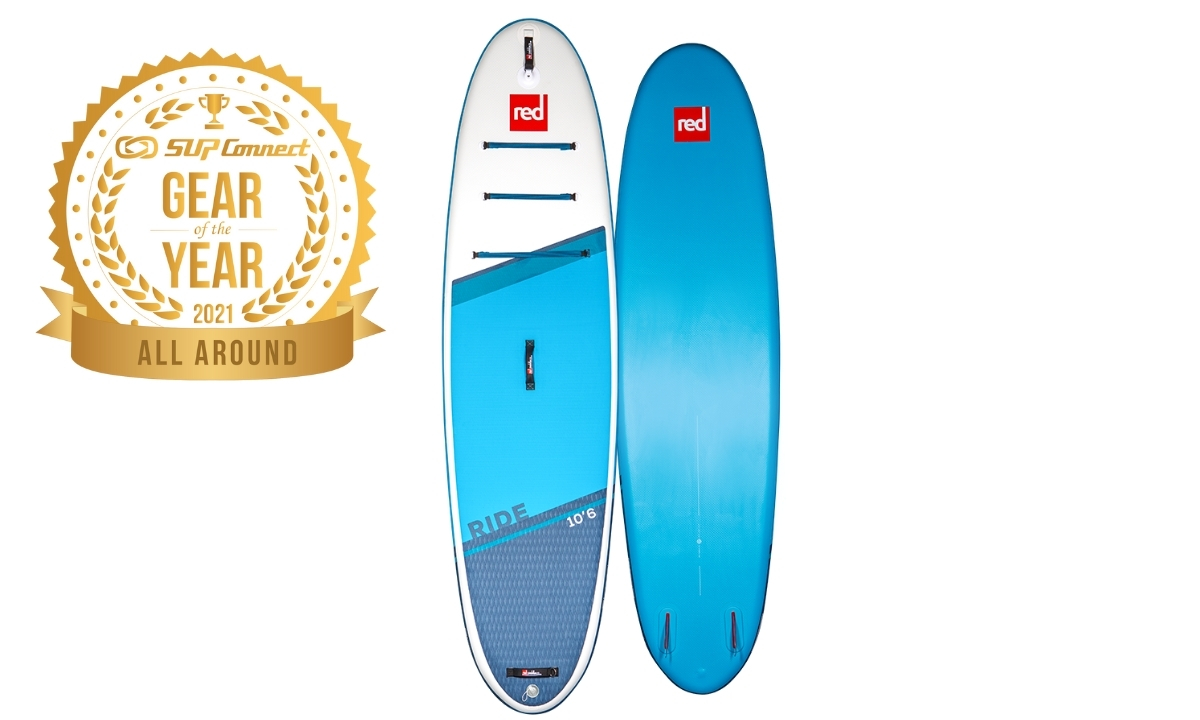 Beginner-friendly, stable and versatile are some of the characteristics that come to mind when thinking about what an all around paddle board should be. The Ride Series from Red Paddle Co is that and more. The Ride series was designed for use across a wide range of conditions, by paddlers of various skill sets and sizes. The shorter models are better suited to surf conditions, while the longer wider models are aimed at the bigger paddler or at families who will be paddling together on one board. And of course, we must mention the quality and durability that Red Paddle Co boards are known for, which is a must! These factors mixed in with feedback from retailers are why we've selected the Ride from Red Paddle Co as our 2021 Supconnect Gear of the Year for our All Around category.
Race - Starboard All Star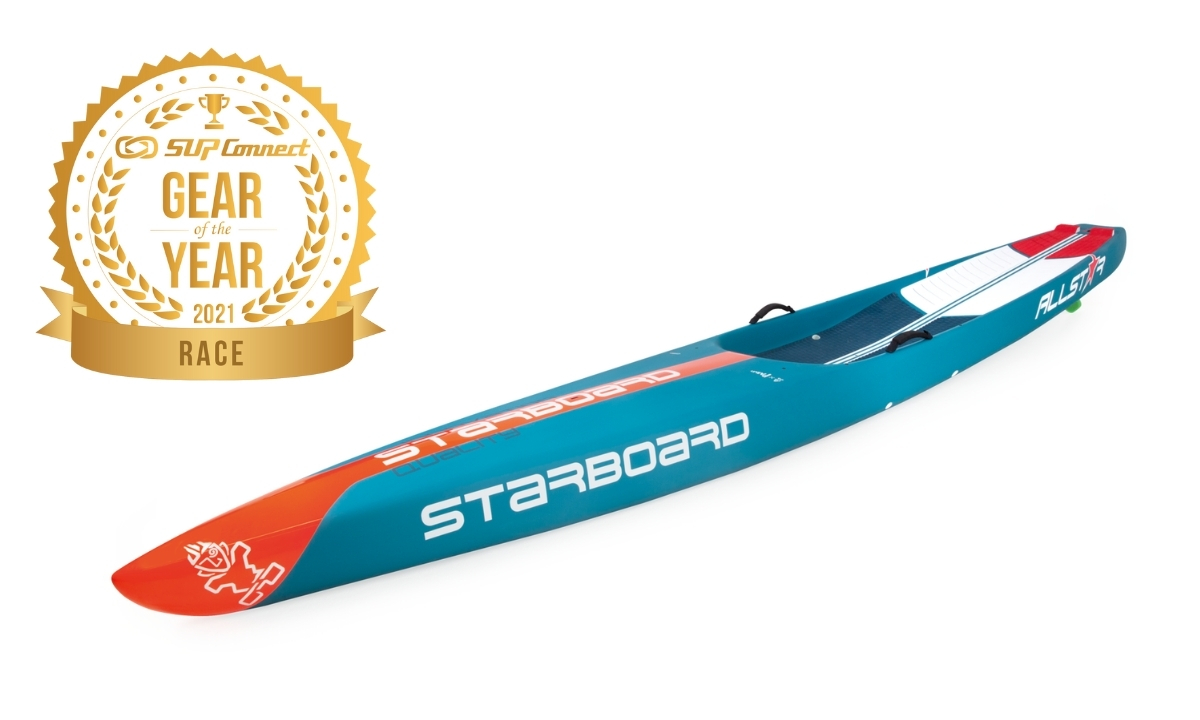 Buzz and popularity by themselves are not enough to earn one of Supconnect's awards. But sometimes, all the chatter around a product has real substance behind it. And here is where Starboard's infamous All Star comes in. The All Star is arguably the winningest paddle board on the market. You're practically guaranteed to see at the very least one paddler at every race riding this paddle board. With years of research and design and updates to the board annually, the All Star just keeps getting better. 2021's edition features a new narrower tail outline that helps with faster acceleration and overall glide per stroke. It also features a new extended and lower standing area that helps to lower the rider's center of gravity for improved stability and control. Here, buzz, popularity and performance are the byproducts of a truly extraordinary SUP race board, Starboard's All Star, Race Board of the Year for the 3rd time in the Supconnect Awards.
Surf - Infinity New Deal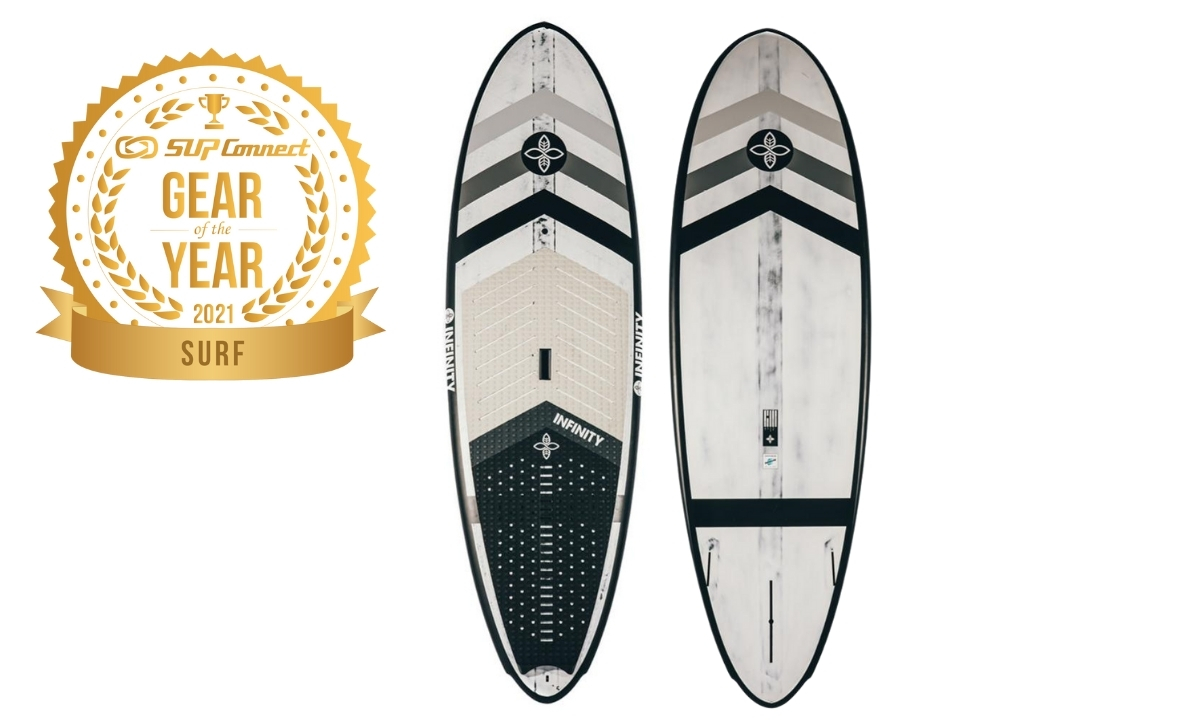 The balancing act between production and custom surfboards is no easy feat. Learning from the design features that empower the best surfers in the world to shine, but then importing them into a board for your average consumer to rip is one of the toughest challenges for board designers. And there are few products that strike that ever-fleeting balance. Infinity's New Deal is one of them. Infinity's roots are in surfing so it's no surprise that their standup paddle surfboards are of top quality and performance. The New Deal is a performance longboard shape with a thin rail and concave like a shortboard underneath. Essentially, this board is the best of both worlds with both longboard and shortboard features incorporated into its design, and it's made to rip. Plus, it's got the stamp of approval from retailers. With that incredible balancing act Inifinity's New Deal has earned the 2021 SUP Surfboard of the Year in the Supconnect Awards.
Touring - SIC Maui Okeanos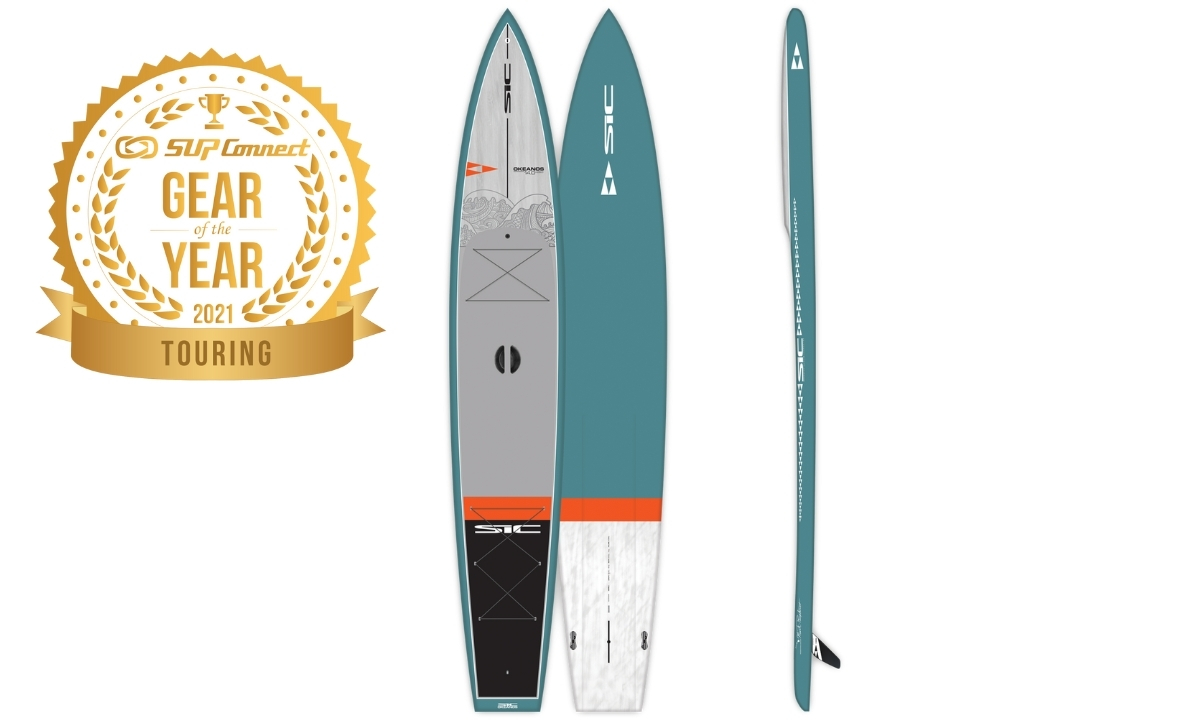 The SIC Maui Okeanos checks all the boxes of an excellent touring board. It has a great platform for gear; it's stable; has great glide; comfortable deck; nice handle; etc. but more than that, it's got the fun factor. When we originally tried this board as a prototype model we could not get it off our minds. The Okeanos is one of those boards where you're guaranteed to have a good time. The way the volume is distributed throughout the board makes for a very stable platform so you can have fun all throughout the board whether you are doing fancy footwork or loading it up with gear and going on an adventure. The graphics branch out from what SIC has done in the past and add a bit more flare to the look of the board and is a welcome addition to SIC Maui's classic solid colors that they're known for. The board works best primarily in flat water in a very competent way and retailers give this board two thumbs up. For all the reasons above the Okeanos is once again awarded as Supconnect's Best Touring SUP award for 2021.
Graphics - POP Board Co Royal Hawaiian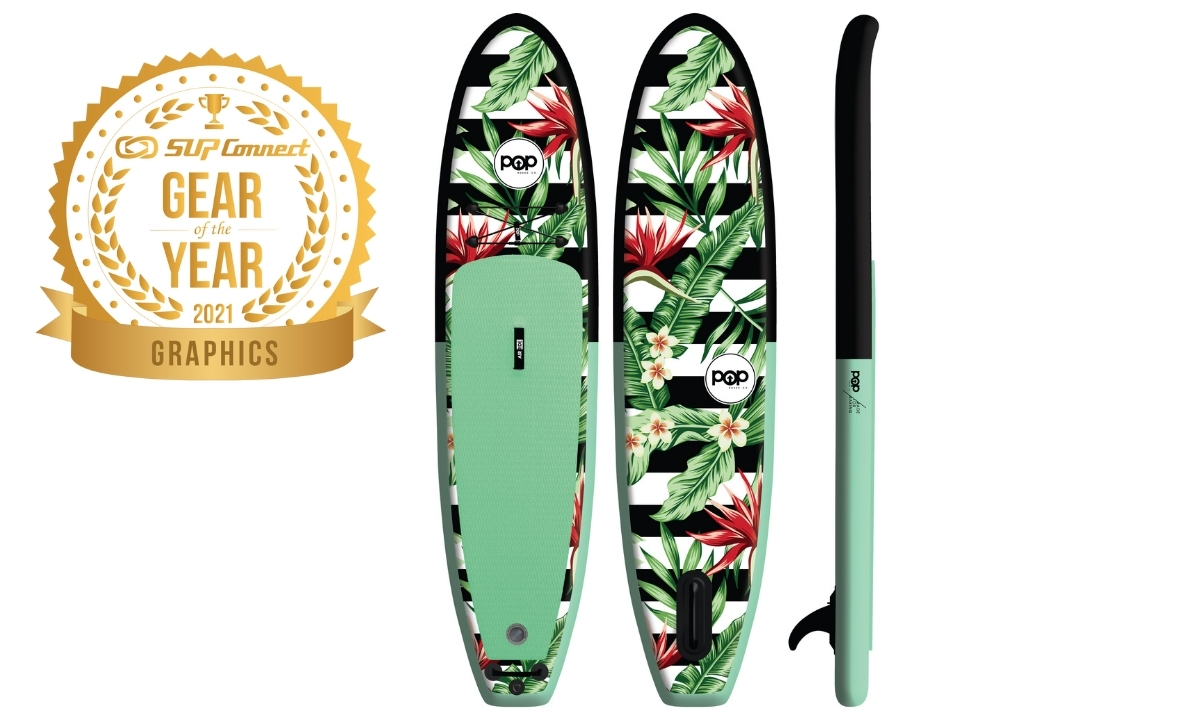 There must be a beautiful quote somewhere saying something like, "Life to be fully experienced must be wrapped up in visual and emotional depth" – some grand statement along those lines. However the words turnout, products sometimes do that to people. Their graphics and construction jump out of the shelf, immediately connecting at some deeper level. This year, that's the Royal Hawaiian from POP Board Co. The graphics and color coordination here are eye catching to say the least and incredibly photogenic, especially when on the water. Given the thought, uniqueness and stunning execution, it's with a full round of applause that POP Board Co's Royal Hawaiian receives the 2021 Supconnect Award for Best Graphics in our Gear of the Year category.
Rental - SIC Maui Tao Fit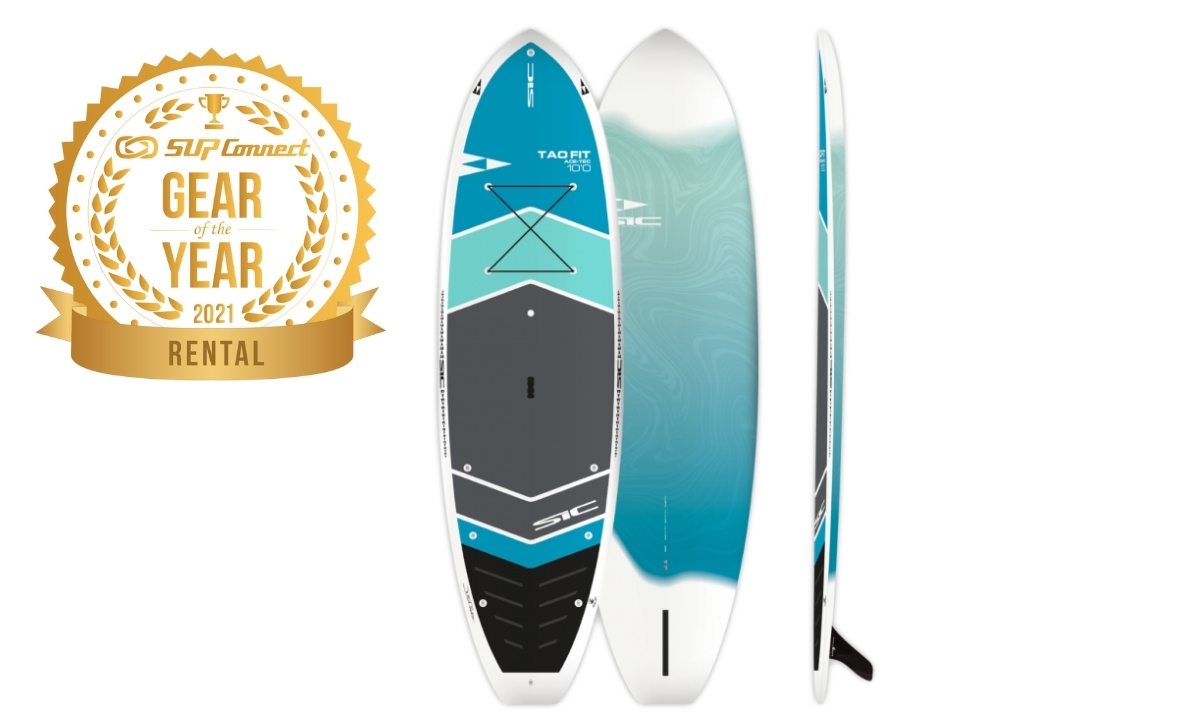 To be honest, it's quite strange to have an awards category for the paddle board rental market. And yet, when you think that half, if not most, of the people stand up paddling are on rental fleets, then it settles the score. It needs its own award. And what's more, the Rental Gear Award must recognize brands raising the bar of excellence in this tough category, where low price point meets product durability. The problem is that this combination in the past has almost always delivered ugly, ungodly heavy boards. Now with new innovations in building boards these unattractive, heavy boards are transforming into beautiful boards that are manageable for the average person to handle. Enter the SIC Maui Tao Series. It's very durable construction is not – we repeat, "is not! – ungodly heavy and has a really nice graphic design to it. In addition, Retailers have given it the nod. With that, the Tao Series from SIC Maui takes Rental Gear of the Year for 2021 in the Supconnect Awards.
Technology - Starboard Carbon Top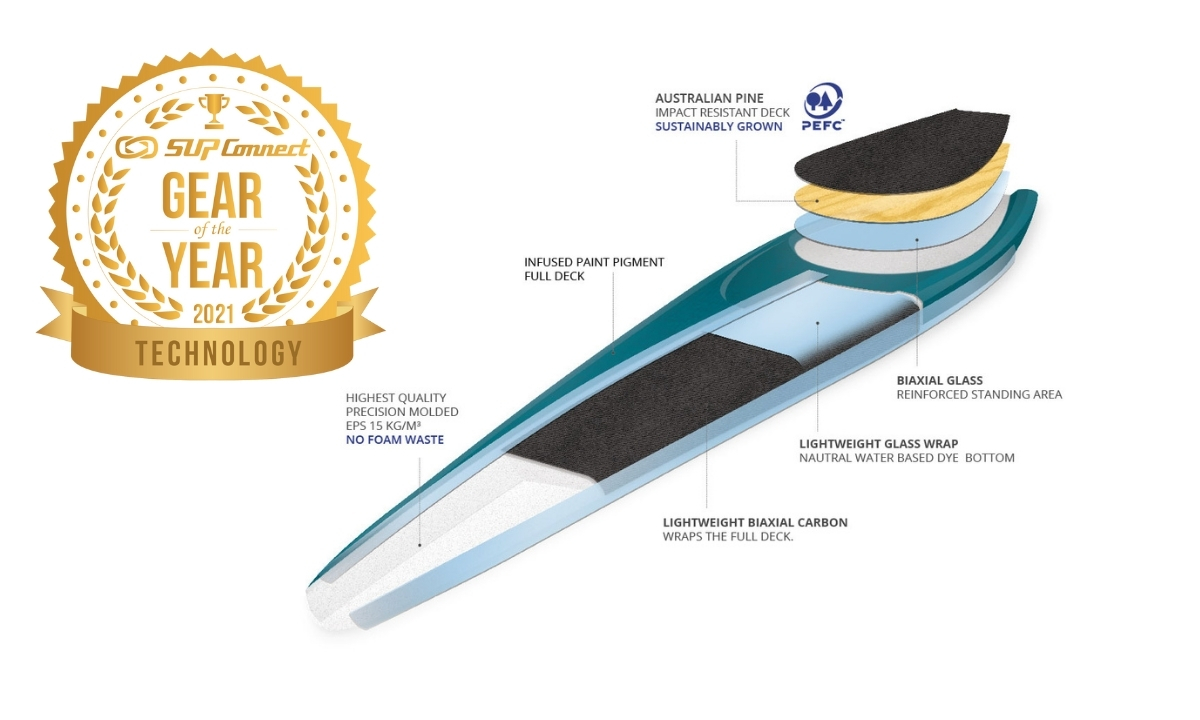 The team at Starboard are constantly researching, developing and testing new technologies in their standup paddle boards. One of their technologies to be introduced is called Carbon Top. Based on its amazing lightweight and strength, Starboard has now expanded the Carbon Top technology offering to include the GO, Waterline, Touring, and Generation models. The Carbon Top features a full deck of Biaxial Carbon mixed with a protection layer of strategic lower weight glass placements. The intelligent light material mix makes the board light to carry, provides instant acceleration and top speed on the water, at the best value ever. These factors mixed in with Retailer's stamp of approval are why Starboard's Carbon Top tech takes the cake as the Technology Gear Award in the 2021 Supconnect Awards.
Hybrid - Body Glove Tandem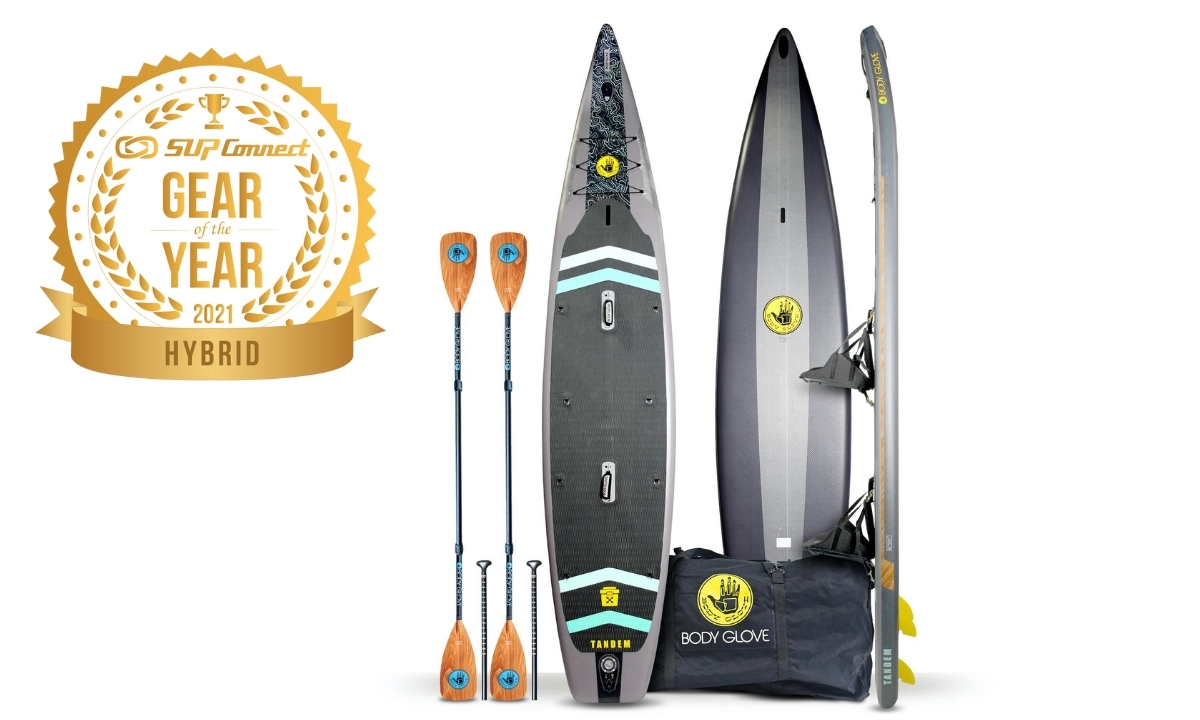 A new trend in recent years has seen more and more paddle boards being designed as a dual-purpose or multi-use craft. We here at Supconnect believe that this hybrid type of board is something that is here to stay and will continue to be done in standup paddling, thus the creation of this category last year in 2020. We looked at boards here that best fit the dual use between either two SUP disciplines or hybrids between two entirely different sports. Last year, the Body Glove Porter took the cake. This year, Body Glove once again takes home the award for Best Hybrid, this time though with their 2-person SUP/Kayak hybrid dubbed the Tandem. This board came to market this year and we were impressed to say the least. It's the perfect (in our opinion) hybrid of SUP and Kayak. It's appealing to the eye, comfortable in both standing and sitting positions and is incredibly affordable, especially when you're getting two for the price of one, (both literally and figuratively)! And that's why the Body Glove Tandem is the winner of best Hybrid Gear of the Year in the 2021 Supconnect Awards.
Congratulations to all of the winners and nominees of the 2021 Supconnect Gear of the Year Awards! The winners of the remaining 7 cateogories in the Supconnect Awards will be announced soon!

Last modified onThursday, 05 August 2021 16:42

Submit your news, events, and all SUP info, so we can keep promoting and driving the great lifestyle of stand up paddling, building its community, and introducing people to healthier living.
Website: supconnect.com