New World Record Set for Distance Paddled in 24 Hours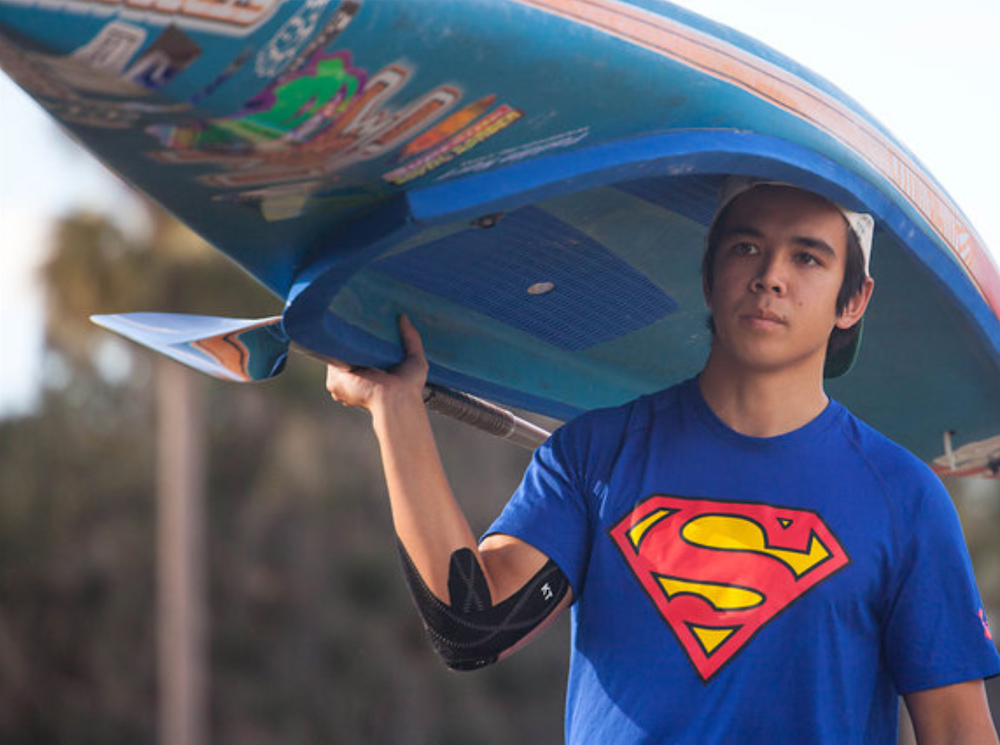 Robert Norman. | Photo Courtesy: Robert Norman
INVERNESS, Florida - 23-year-old Floridian Robert Norman is a relative newbie to the stand up paddle (SUP) world only having been introduced to the sport two short years ago but he just accomplished a monster of a task earning the new Men's and Overall World Record for distance paddled in 24 hours, previously held by SIC Maui's Seychelle Hattingh.
Robert ended up paddling 111.8 miles (previous record was 110 miles) at Nathan Benderson Park in Sarasota, Florida. We caught up with Robert after his attempt to learn a bit more about him and to talk his new World Record. Check out our Q&A with him below!
Congratulations Robert on breaking the World Record! Can you start by giving us a brief background on you and your connection to SUP?
I am a complete newbie in the world of SUP. I picked up a paddle just a little over two years ago with absolutely no water experience prior to that. I rented a board with friends and had the most fun out of our bunch. I researched buying a board, and being a young guy I naturally was looking for a "deal." I stumbled on a race board that looked awesome and was in my budget. The seller of the board told me about the Lake Mary Jane race and after the event I was hooked on SUP and started to train for future events.
What motivated you to want to break this record?
I originally heard of this 24 hour event through the SUP community right when I began racing. At that point I seriously could barely do a 4.5mph pace for three miles. I laughed and said "another record I'll never beat." As my training advanced and I stumbled onto the 17'6 Starboard Sprint Unlimited, the small sized Quickblade Trifecta 76, and the perfect Larry Allison Lunar Keel fin... the pieces were coming together that this endeavor may be achievable. During the start of this off season I decided this would be my goal before next race season and luckily thanks to my support team it became a reality.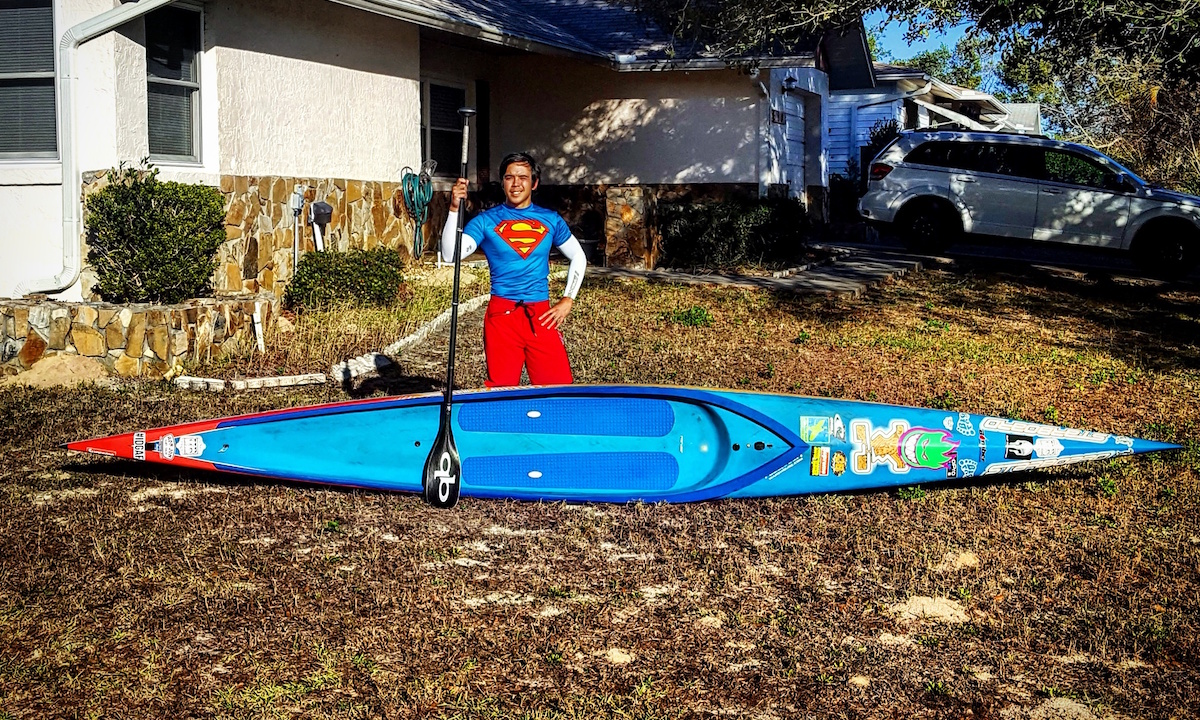 Robert with his Starboard SUP. | Photo via: Robert Norman
How long did you train for the attempt and when did you know you were ready?
I began training for this event the second I picked up my first paddle at the rental shop, and didn't even realize it. Every hour of training and every mile of racing has contributed to my overall paddler skill level which gave me the proper foundation to begin preparations for the event. I began working on my ultra long distance paddles about three months beforehand. I was ultra confident my current skills were sufficient to beat the record and training focused on finding my pace, dialing in my nutrition and finalizing my equipment. As training progressed I had one "fast" six hour paddle where I covered 32 miles with no current assistance and a stiff wind. After that paddle my confidence was at a peak leading into the 24 hours.
What was the hardest part for you during the attempt?
The hardest part of the paddle was a personal failure of my nutrition. I had only one nutrition source and I was growing tired of eating the same thing at the 16 hour mark. This, combined with the mental difficulty of the night, really made me suffer leading into daylight. My pace dropped off tremendously and I had to dig down deep to survive that portion. I'm so fortunate for my support team for being there during those hours or I would have failed.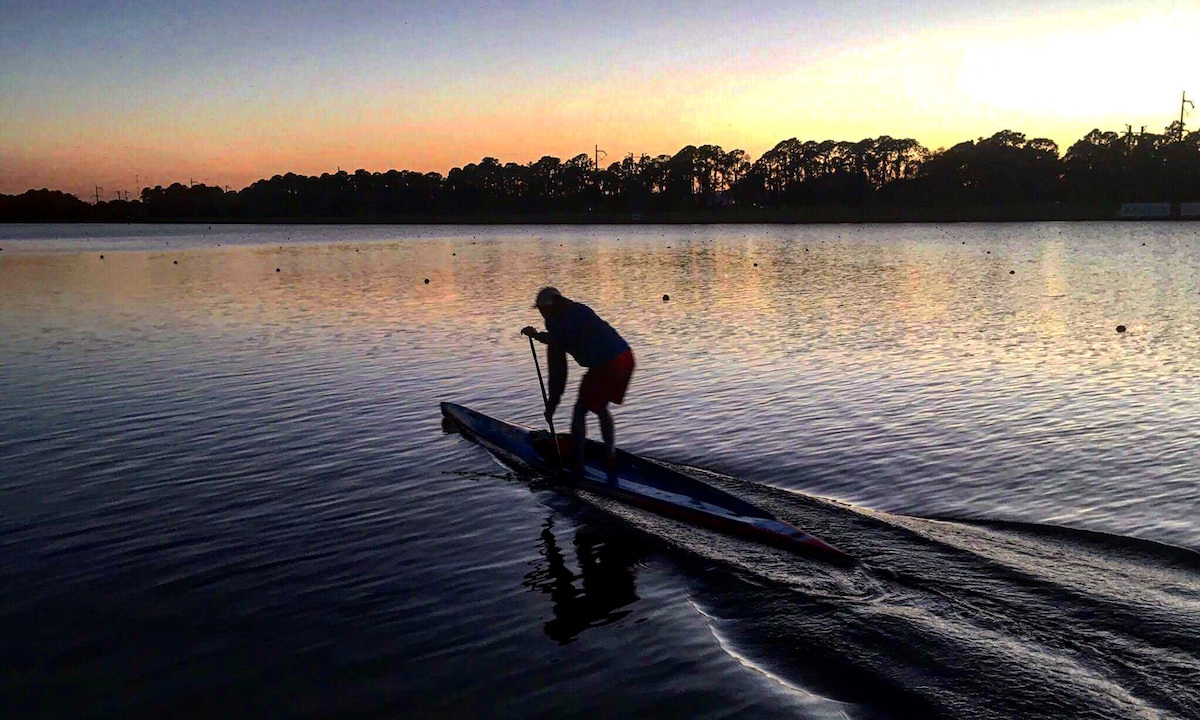 Getting through the night was difficult says Robert. | Photo via: Robert Norman
What was the easiest?
The easiest part was definitely finding support for the event. Everyone who selflessly stepped up to be there helped facilitate this has my gratitude for life. I can't easily ask someone to be there for me for 24 hours and many people made the sacrifice. Big shout out to CGT Kayaks and everyone involved through them.
Would you do it again?
Right this second I'm in the middle of the road. If someone breaks the record, I have enough respect to them as an athlete to give it my all and challenge them. But, if the record goes untouched I won't go out to do it again just to beat myself. When we finished my first joke off the board was "that was fun, let's never do that again." All records are meant to be broken though. Deep down I want someone to laugh at my record and shatter it, so it forces me to go out and do a better job. I have more room to grow as a paddler, even in six months I should be stronger for a better attempt!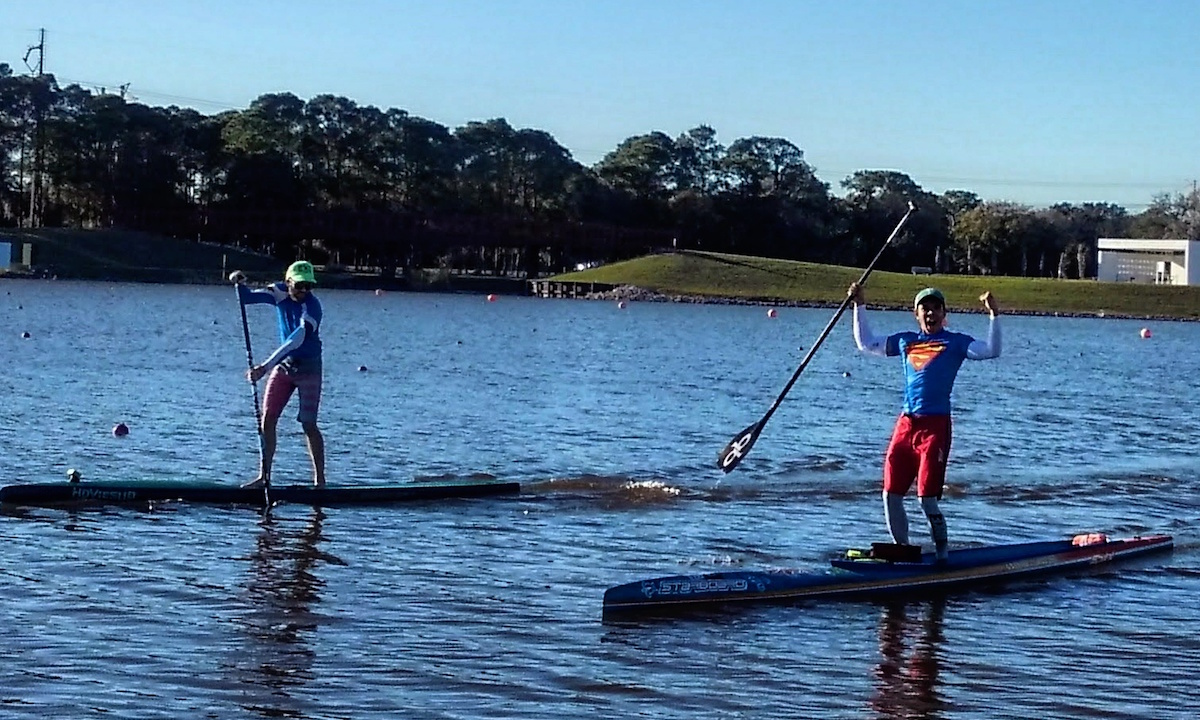 The sweet smell of victory. | Photo via: Robert Norman
In chatting with Robert he wanted to clarify that there is a distinguished difference between the Men's and Women's record. "My motivation was not to break Seychelle's record in particular but to break the Men's record" he said. Robert added, "If I had completed less than her number I would still be the Men's record holder! And to that same regard Seychelle is still the Female World Record holder and I am the Male World Record holder so we coexist... I didn't take anything away from her."
Once again a huge congratulations to Robert and his team, what an amazing accomplishment.
To see more SUP News click HERE.
© Supconnect.com Copyrighted Exclusive Content
Last modified onTuesday, 21 February 2017 11:03

Submit your news, events, and all SUP info, so we can keep promoting and driving the great lifestyle of stand up paddling, building its community, and introducing people to healthier living.
Website: supconnect.com
Email

This email address is being protected from spambots. You need JavaScript enabled to view it.