SUP Escape During Tahoe Nalu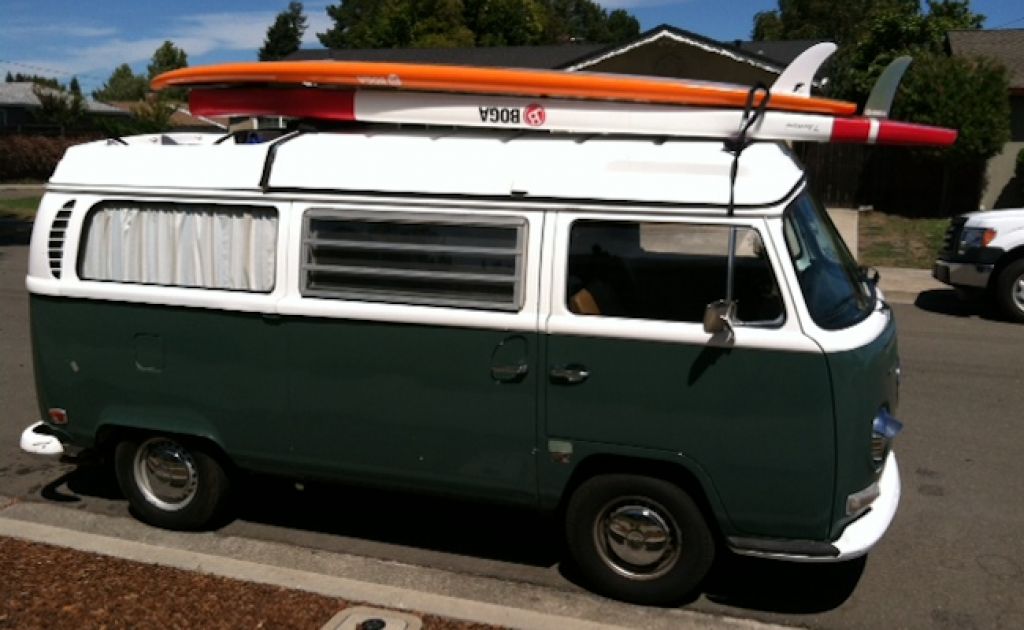 A '71 VW bus, two SUP's and a bit of camping gear - the right ingredients for a magical trip
LAKE TAHOE, Claifornia - A '71 VW Bus with two SUPs, camping, climbing, and backpacking gear and Lake Tahoe on the GPS. This sounds like the start to an amazing week of unwinding in the Sierras, breathing in fresh air, listening to sounds of nature and disconnecting from the real world.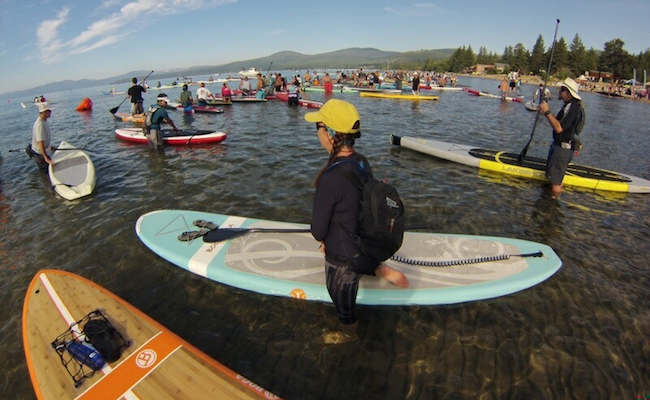 However this couple who packed and piled in their bus had no intention of kicking back and roasting smores by the cozy campfire - their trip had an agenda. They were there to give back to the youth and paddle an SUP race, The Tahoe Nalu 10 mile distance race!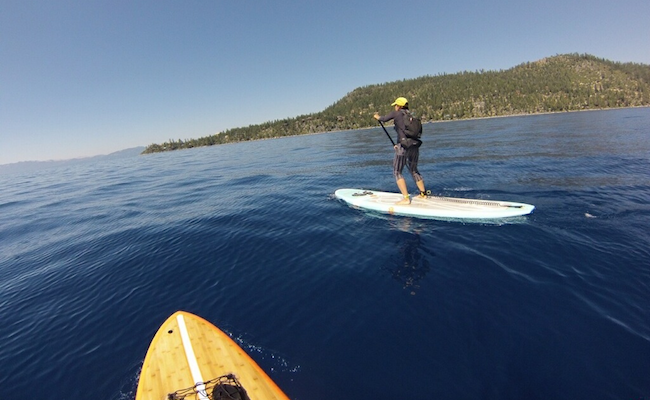 After leaving the Bay Area the Rod and Leslie Clohan arrived in Bear River Reservoir, just south of Kirkwood Mountain Resort, where they spent the week with a girls camp. Rod led a week long course in rock climbing while Leslie took the 15 year girls from their church on a 3 day, 20 mile backpacking trip. They did not forget their favorite cargo during their stay at the Girls Camp, they took their BOGA Stand Up Paddleboards out for touring adventures and joined the swimmers every morning to escort them across the reservoir.
When the week at the camp ended, they packed the bus up and headed over to King's Beach where the registered for the distance portion of the Tahoe Nalu. This race is no leisurely stroll on Tahoe's magical, pristine waters, it is 10 miles of mixed conditions and at an elevation of 6,200 feet above sea level. But what makes this even more impressive is that Leslie and Rod paddled it on non displacement boards, Leslie was on the 11' BOGA Yoga and Rod on the 12' El Rey. And this was the 4th race the two ever completed.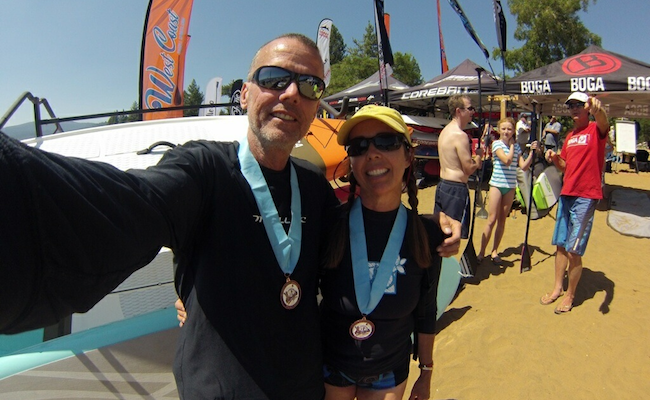 As all of the Elite paddlers and local hopefuls were grinding it out to put in their best time, Rod and Leslie had another goal in mind, using this paddle as a training event for the Tahoe Classic, a grueling 22 mile crossing of Lake Tahoe from the South Shore to the North Shore.
The couple crossed the finish line just the way they started, together and in amazing spirits. They were so excited they had the opportunity to paddle with fellow paddlers and take in the atmosphere the event had to offer. They had no concern for trophies or medals and knew there was no division for non displacement boards, they were truly happy to be there.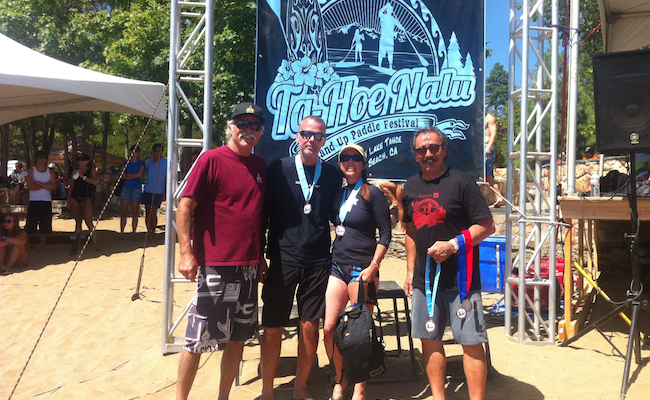 But after witnessing the pair's true ambassador spirit, the Tahoe Nalu Team awarded Rod and Leslie with medals for finishing 1st and 2nd in the surf style division. We should all take something from these two, a true inspiration to the SUP Community, paddling to paddle and excited to be around others with the same interest!
Last modified onWednesday, 28 January 2015 11:39
Email

This email address is being protected from spambots. You need JavaScript enabled to view it.
Latest from Jeramie Vaine