Bucket List Item Evolves to Stand Up For Littles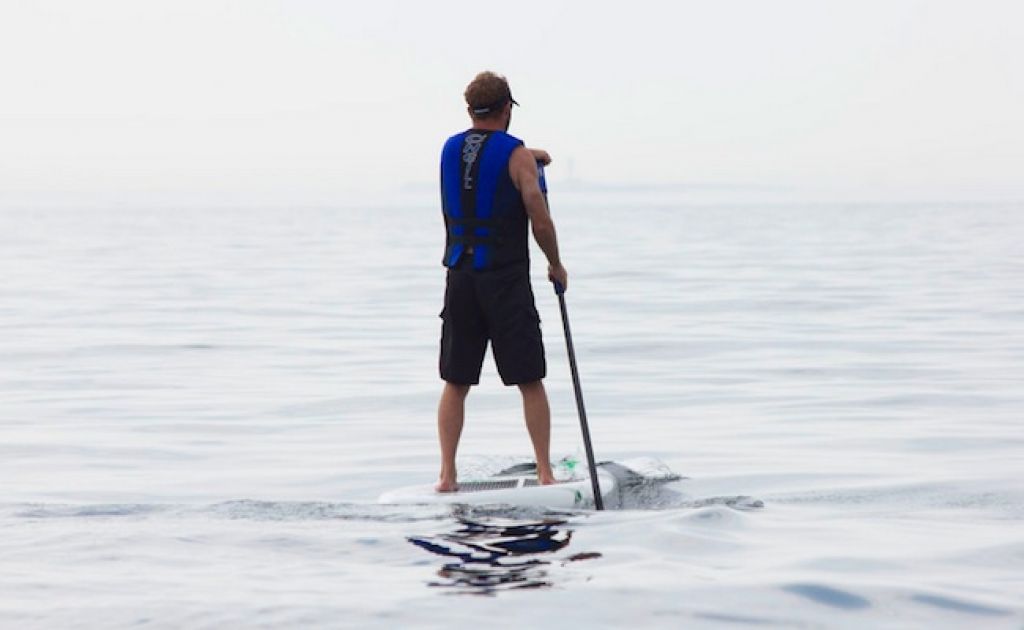 Chris Carragher preparing for Stand Up For Littles. Click HERE to see more photos.
RYE, NewHampshire -·In his own words Chris Carragher said, "My goal to paddle to the Isles of Shoals started out as a personal challenge. However, this idea would soon morph into something big as a result of a series of events, some encouragement from friends and the notion that someone other than myself could benefit from this experience."
Not to long ago Chris Carragher and his wife, received the news that they were accepted into the "Big Brothers Big Sisters" couples program and that they would soon be matched with a six year old boy who lived with his mom. Around that same time Chris had also decided to put a 12+ mile SUP trip to the Shoals on his summer bucket list. With these two events playing heavily on his mind, Chris soon found that the two were morphing together and Stand Up For Littles was born.
"Growing up on the beach in NJ, I caught my first wave when I was 10 years old and never looked back. As a life-long surfer and a "Big Brother", I'm honored to dedicate my paddle to Big Brothers Big Sisters of the Greater Seacoast," said Chris.
Stand Up For Littles is an ocean SUP journey and will be 12 plus miles of paddling round trip to the Isles of Shoals and back. Carragher and his crew currently plan to depart from Odiorne State Park in Rye, NewHampshire sometime sometime between September 1 and September 21, 2013 (depending on ocean conditions for safety). The journey will be approximately 6.5 miles of open seas to the Isle of Shoals where they will enter Star Island Harbor, take a brief break and then embark on a return route to the launch site.
By taking on this effort, Chris and his crew hope to bring more attention to Big Brothers Big Sisters Programs and hope that others will become "Big Brothers" and "Big Sisters" so they can give their time and experience to inspire a child who just needs another person in their life. As Chris said, "After all, its the small things in life that often make the biggest impact."
Click here to learn more about Stand Up For Littles
.
Last modified onWednesday, 28 January 2015 12:06
Email

This email address is being protected from spambots. You need JavaScript enabled to view it.