How To Fuel Your Paddling Addiction When Injured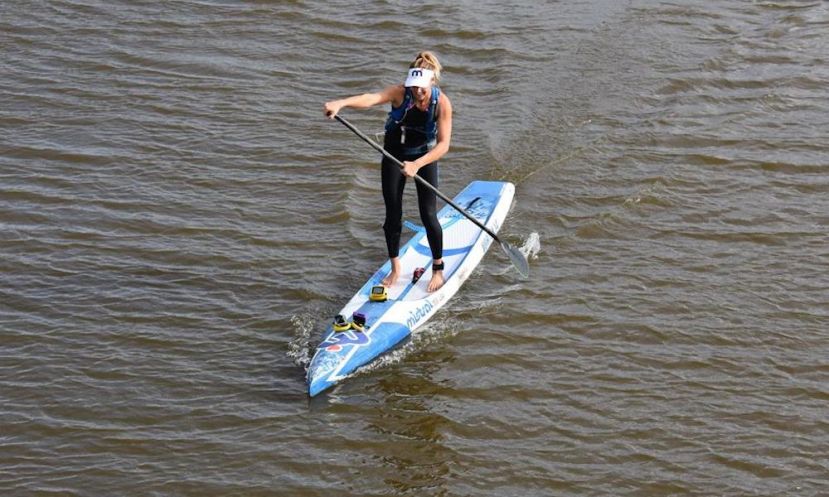 Seychelle Webster during her Guinness World Record paddle. | Photo: David Rush
KEY LARGO, Florida - Being injured is a drag. It is something that we all go through at one time or another, professional athletes and weekend warriors alike. It's never something we plan for and it always seems to happen at the worst possible time, but I'm a firm believer in "everything happens for a reason" and by slowing down we gain more insight in to our selves and our bodies.
Every injury is a learning process. Even though it may not seem like a good thing at the time, if we can learn something from a situation, then we are better off for it. This goes for any kind of hiccup in life. What we do in the meantime makes all the difference.
If you are anything like me, downtime is hard to handle. We are used to high-paced, high-intensity life. I may be at the extreme end of this spectrum, but my personal schedule revolves around training and everything else is crammed in after that. When an injury occurs, I don't know what to do with myself. The schedule goes out of whack and seemingly life in general right along with it. This current injury hit me hard. Rest is super important, but just sitting around and feeling sorry for your self never helped anyone. So what do you do when your body's got you down? You never need to feel stuck, no matter how incapacitated you may be. Here are some tips and ideas to help fuel your paddling addiction no matter what your ailment might be:
1. Find out what you can do.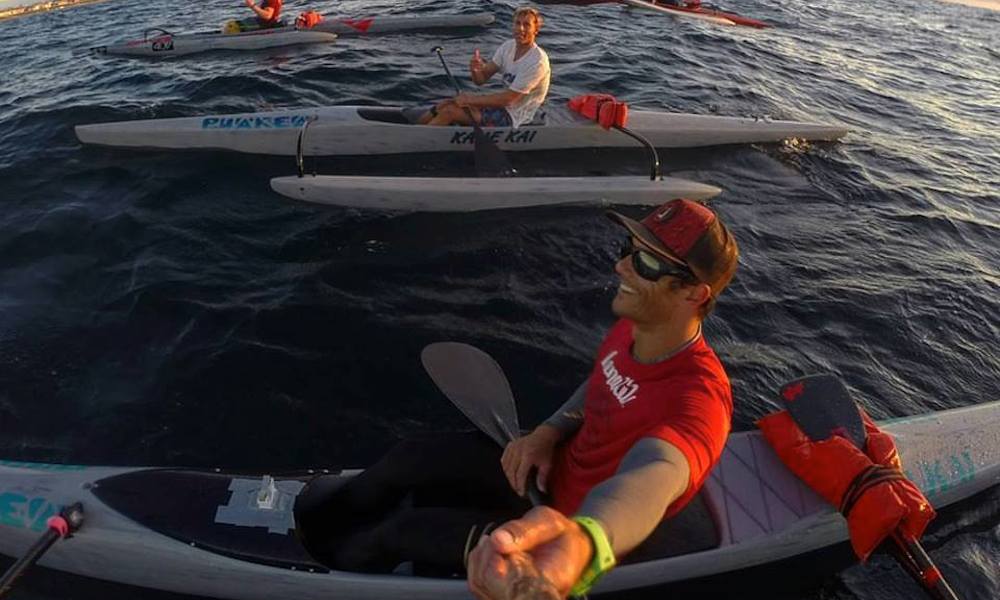 A good option (pending your injury) to stay in the water is OC-1 paddling. Danny Ching (pictured) is an avid OC-1 paddler | Photo: Danny Ching
If you are not able to be on your board, there are other ways to exercise. If you train regularly and then suddenly have to stop, that feeling of withdrawal, depression, irritably, how ever it may come across, is most likely caused by a lack of endorphins. When you workout, your body releases chemicals called endorphins that make you feel good. I for one, am completely addicted to them. My go-to exercise when injured, if I'm still able to get wet, is swimming. Zero impact and great cardio. There is also cycling, for those with shoulder or upper body injuries, or OC (outrigger canoe) paddling for those with knee or ankle injuries. Yes, you may be missing your time on the water, in nature, getting salty, more than any workout can replace, but it's better than nothing and you will feel better afterwards.
2. Yoga and Pilates.
Both Yoga and Pilates offer benefits to the mind and body and can be done with countless numbers of modifications making them assessable to even the severely injured. You've probably been thinking about trying one or both of them for quite some time and what a better time to get in to stretching then when your body probably needs it the most. After getting clearance from your doctor or therapist, speak to your instructor and let them be aware of your injury and its limitations. Not all poses or exercises are going to be good for you, and some may even aggravate a situation. Find a knowledgeable instructor that is willing to work with you, perhaps even book a private session or two if you can and get one on one attention.
My Pilates instructor, Norma Jean at Pilates in Paradise in Islamorada, gave me a specific workout that not only gave me a full-on sweat session, it was specifically designed to strengthen my rib cage (current injury) and draw it back into alignment while I exercise. It is a win-win! What's even better, I can do it just about anywhere, so if you're missing your sea time and salty air, head on down to the beach or find a dock where you can roll out a mat and get stretching.
3. Education.
Still not ready to go even that far? I spent a lot of time in bed when my rib was healing. Partially because I was instructed to rest, partially because I was afraid to even move and risk re injury. So, I decided to further my education. I signed up for an accredited, online personal trainers course and studied for several hours a day. I now am a Certified Personal Trainer. It's something I have wanted to do for a long time but never had the time to commit to it. Rather than just distract yourself on the internet, find something that engages you. Something that will better you as a person. Something that makes you happy. After Standup Paddle, fitness and nutrition is my passion. It doesn't have to be continuing education, it can be creative expression as well. Art, writing, music, you name it! What makes you spark? Even if it's work related, what projects have you been putting off for a long time? Injury can be a catalyst for all sorts of changes. Make this one for the best!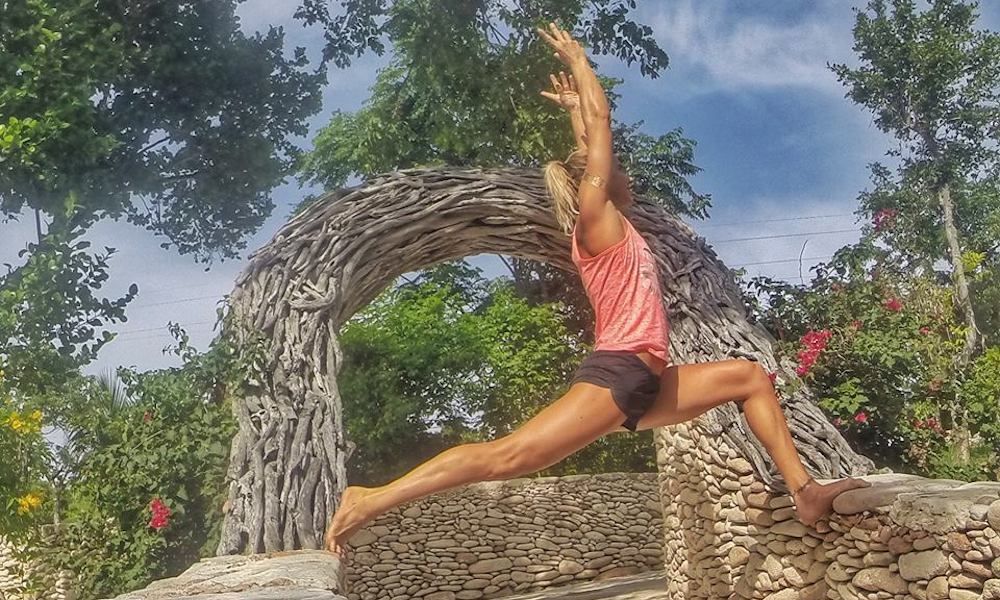 Get creative and go explore when you're injured. Take advantage of the time to do things you wouldn't normally have time to do. | Photo via: Seychelle Webster
Remember that your body enjoys a break from routine and will benefit greatly from some real rest. This is the time to relax, catch up on sleep, and prepare yourself to be even stronger (and smarter) once you return to the water. Feel better. I wish you a speedy recovery!
Have you worked through an injury? Share your tips and how you kept busy in the comments below!
Click HERE to see more SUP Tips.
© Supconnect.com Copyrighted Exclusive Content
Related Articles
Last modified onFriday, 13 April 2018 10:04

KEY LARGO, Florida - Seychelle Hattingh is the reigning female "Fastest Paddler on Earth" and she also holds the Guinness Book World Record for longest paddle in 24 hours. Seychelle has a brilliant smile and a positive energy that follows her wherever she goes. When not traveling to compete in various stand up paddle events, Seychelle is a wellness instructor where she teaches SUP yoga and fitness classes and loves to share her passion of SUP with others. In 2016, Seychelle was named "SUP Woman of the Year" in the Supconnect Awards.
Website: www.seychellesup.com/
Email

This email address is being protected from spambots. You need JavaScript enabled to view it.