Meet Ken Driscoll and the Glide SUP River Boards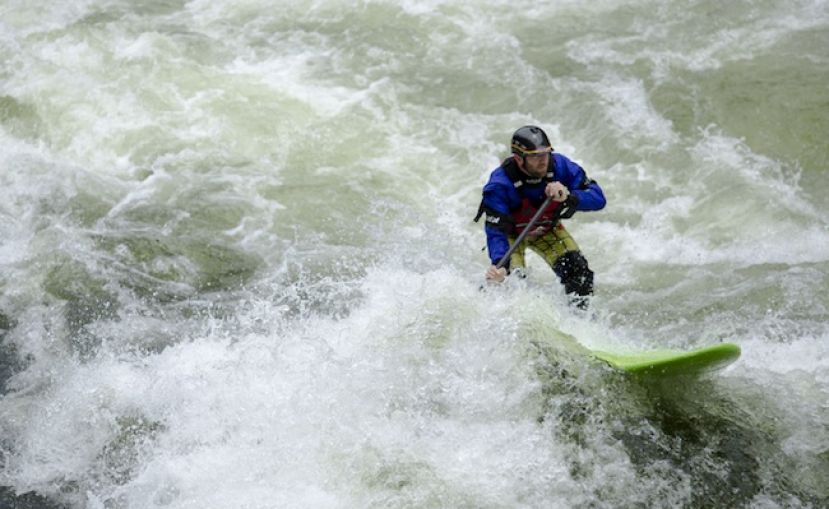 Glide SUP Paddleboards has speical knowledge when it comes to River SUP. Note added 6-19-13 1:24pm pst: This is Seth Warren riding a Glide SUP shaped by Ken Driscoll.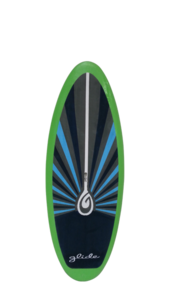 GLIDE SUP - SESH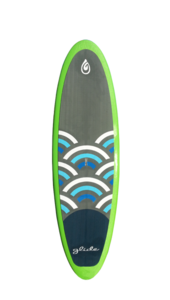 GLIDE SUP - MONGO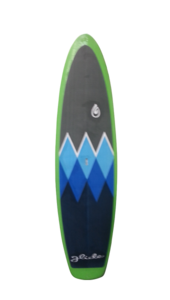 GLIDE SUP - LOCHSA
SALT LAKE CITY, Utah - Ken Driscoll of Glide SUP is definitely not one to talk about himself, but it's well worth knowing about his exceptional career in Kayak because it has a very direct effect on the stand up paddleboards he is shaping. Several of his models are specifically tailored for the whitewater and river SUP scene.
Early in his college career at the University of Utah, Ken Driscoll discovered white water kayaking on the rivers around Salt Lake City, Utah. Drawn to the water in all his free time, Ken worked to steadily perfect his technique and to become an active competitor in the sport. Within just a few seasons, the Riot Kayak factory team picked him up.
Ken's kayaking expertise grew and over the next ten years he found himself being featured in articles for Paddler Magazine, Canoe and Kayak, Kayak Session, and Utah Sports, in addition to a host of articles online. His expertise and status would have been enough for many people to feel satisfied and slow down, however, Ken only sped up because he recognized a new and growing sport that quickly caught his attention as well… stand up paddleboarding!
Recently Supconnect had the privilege of asking a few specific questions to the master behind the Glide SUP shapes and how his expertise in kayaking has influenced his designs for river SUP boards. Enjoy reading the Q&A below.
1. When and how did you get started in kayaking?
My second or third year at the University of Utah some friends had signed up for an intro to kayaking class. A little peer pressure later and I talked into signing up in the class. I was excited as I have always loved being in the water, but I had no idea what a kayak was. In my mind I thought that you knelt inside them, I had no idea you actually sat in them. After my first class I was hooked.

2. What is it that you love about whitewater and what has kept you in the river scene for so long?
Fun. Being on the river is just some of the most fun you can have. It does not matter if your paddling class I or class V, it's very hard to come away from the river not having fun. What is so exciting about SUP's on the river is that they turn an easy section of river into something very challenging. I love all aspects of SUP but I feel rivers will always be a focus for Glide.
3. When did you first discover stand up paddle?
I think it was about 10 years ago at SanO (San Onofre, California). I saw a guy out on the water paddling and catching waves, and I thought I need to do this. My very first time on a sup board was a little while later on the Main Payette River in Idaho. It's a fun class III run with big waves, and I spent more time in the water than on the board but I was hooked.
4. How did you get into shaping/designing SUP boards?
Growing up I was always fascinated with surfing, and I would try to get to an ocean as often as could to surf. When I started kayaking professionally I was very fortunate to spend time in Central America exploring and filming. During our down time we would spend as much time surfing as possible. At that time I was already working on kayaks, and I started to work on surf designs. SUP designs came as soon as I figured out you could take a SUP on the river. Ocean SUP's just do not work well on rivers, that's what got me designing river SUP's.
5. What expertise do you bring to SUP from the kayaking and whitewater world that make your river SUP boards so unique?
The dynamics of the river vs the oceans are so uniquely different that you really need a board designed for the intended use. I think what I bring to SUP from my experience is unique knowledge or rivers, and the way they interact on the boards. I think it's important to keep the spirit of surf in the rivers, but to combine that with the features that make river sup such a fun nitch in our sport. Having proper equipment not only is more safe, but it allows you to progress much faster than you would if you were on ocean specific gear.
6. Give us some tips on how to choose which of the three Glide SUP river boards will best fit our needs.
Sesh: If you're looking for a very progressive river surf shape the Sesh would be your board. This board is really designed to push river surfing to a new level. This boards is the go to board if you like to drive to your wave and play all day, but are not concerned with running the river.
Mongo: The Mongo is for the guy or girl who wants to carve big turns on river waves. This board is a crossover shape that gives you feel of surfing a long board in the ocean, but in a river specific design. It is also a fun river runner.
Lochsa: The Lochsa is our board made to run the rivers. This board has been all over the world, and has run some of the hardest white water that has been run on a SUP board. If you're looking to get into running rivers then the Lochsa should be on the top of your list to check out. It also is a very fun board to learn to surf rivers waves.
7. How would you sum up your goals as a professional SUP shaper and designer?
My number one goal is to provide the highest level of performance in an easy to paddle board.
8. Can you give us any tips, hints, or tricks about the river that can make our paddling experience better?
I could ramble on for a very long time with this one, so I better keep it short. Just have fun. Paddling is fun, don't take it to seriously, keep pushing yourself, if you're not falling you're not trying hard enough.
9. Any final words about Glide SUP and your passion for what you do?
I feel that I am very fortunate to be working with the group of employees that we have. Every one of our guys and girls working at the factory are passionate about the sport, and are extremely proud of the boards that they produce. Being able to be a part of a SUP company that is able to manufacture in the USA, and be surrounded by these amazing people is very humbling and very exciting!
Learn and see more by checking out the Glide SUP Website.
.
Last modified onWednesday, 28 January 2015 13:07