Is It Worth Getting An Inflatable Paddle Board?
Photo courtesy iRocker
Inflatable paddle boards (iSUPs) are a popular choice for many paddlers, but is it worth getting an inflatable paddle board? When you're getting into SUP, you'll have to decide what type to buy. So, here are some pros and cons to consider when deciding whether an iSUP is the right choice for you.
PROS
1. Portability.
One of the biggest advantages of inflatable paddle boards is their portability. Because they can be deflated and rolled up into a compact size, they are much easier to transport than hardboard paddle boards. This makes them a great choice for those who don't have a lot of storage space or want to take their board on a trip.
2. Durability.
Inflatable paddle boards are made with strong, puncture-resistant (not puncture-proof!) materials that can withstand rough conditions. This makes them a durable option that can hold up well over time.
Left photo featuring the Aztron Sirius (photo via Aztron), right photo featuring the Aztron Polaris (photo via Supconnect).
3. Affordability.
Inflatable paddle boards tend to be more affordable than hardboard paddle boards, making them a budget-friendly option for those just getting into the sport.
4. Comfort.
Many inflatable paddle boards have a softer, more forgiving surface than hardboards, which can make them more comfortable to stand on for long periods of time.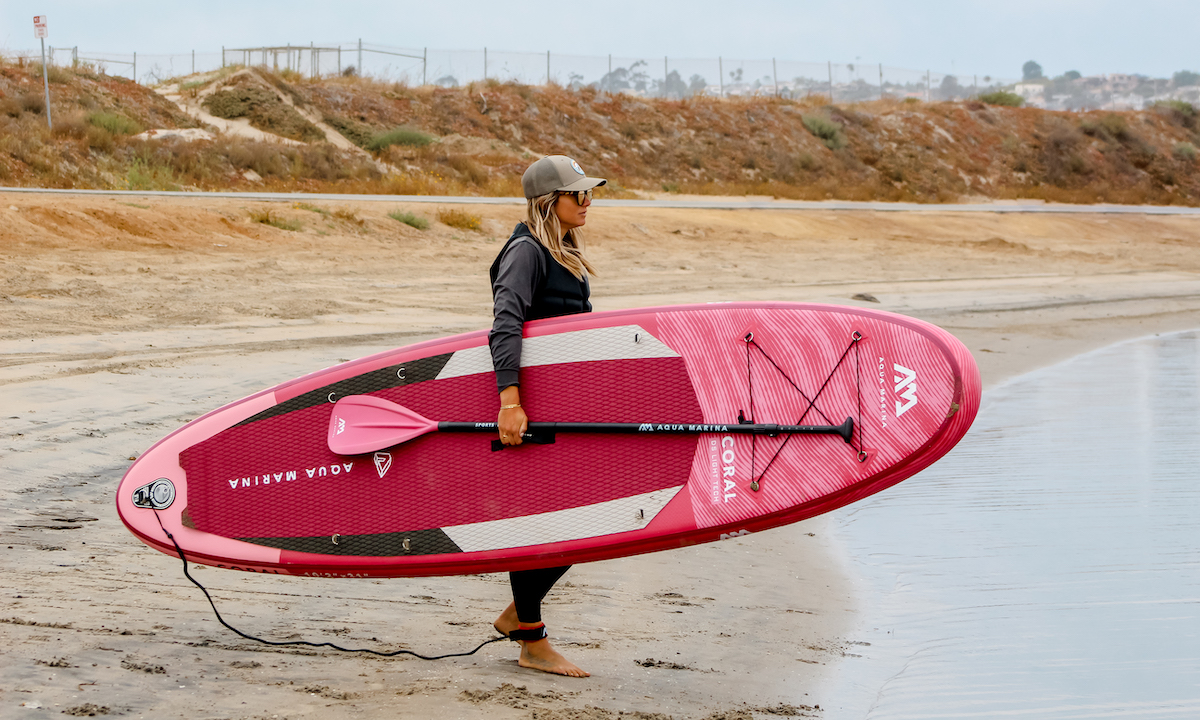 Aqua Marina Coral. Photo via Supconnect.
CONS
1. Performance.
While modern inflatable paddle boards are designed to perform well, they may not be as fast or agile as hardboard paddle boards. This can be a drawback for those who want a board that can handle more advanced surfing maneuvers or who want to race.
2. Setup time.
Inflatable paddle boards require setup time, as you'll need to inflate them before use. This can be a bit of a hassle if you want to get on the water quickly.
3. Limited storage.
While inflatable paddle boards are easy to transport, they do take up some space when fully inflated. This can be an issue for those who have limited storage space or who want to take their board on a trip. But of course, being inflatable, they don't take up nearly as much space as a hard board!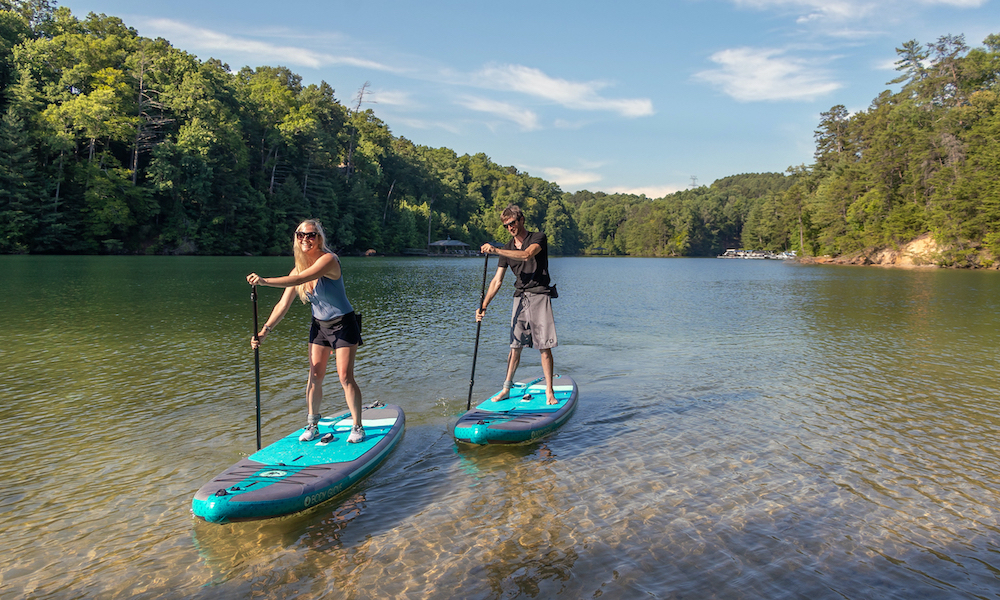 Photo via Body Glove.
Final Thoughts
Overall, whether an inflatable paddle board is worth it really depends on your needs and preferences. If you're looking for a budget-friendly, portable option that is easy to store and transport, an iSUP may be the way to go. On the other hand, if you're mainly focused on high performance racing or surfing, and are willing to invest in a higher-quality board, a hardboard paddle board may be a better choice. Ultimately, the right paddle board for you will depend on your individual needs and goals as a paddler.
For more SUP tips, click HERE.
Last modified onWednesday, 25 January 2023 12:04

Julian, the owner of Green Water Sports, is an experienced paddle boarder, kiteboarder, windsurfer, and sailor. A native of Australia and a former resident of the Caribbean, he now lives in the United States and is always eager to go paddle boarding. He is particularly passionate about riding waves on a stand-up paddleboard, but is also excited to explore new places using inflatable paddleboards for their versatility and convenience.
Website: https://greenwatersports.com