How Can You Relieve Stress & Anxiety With A SUP Weekend Getaway?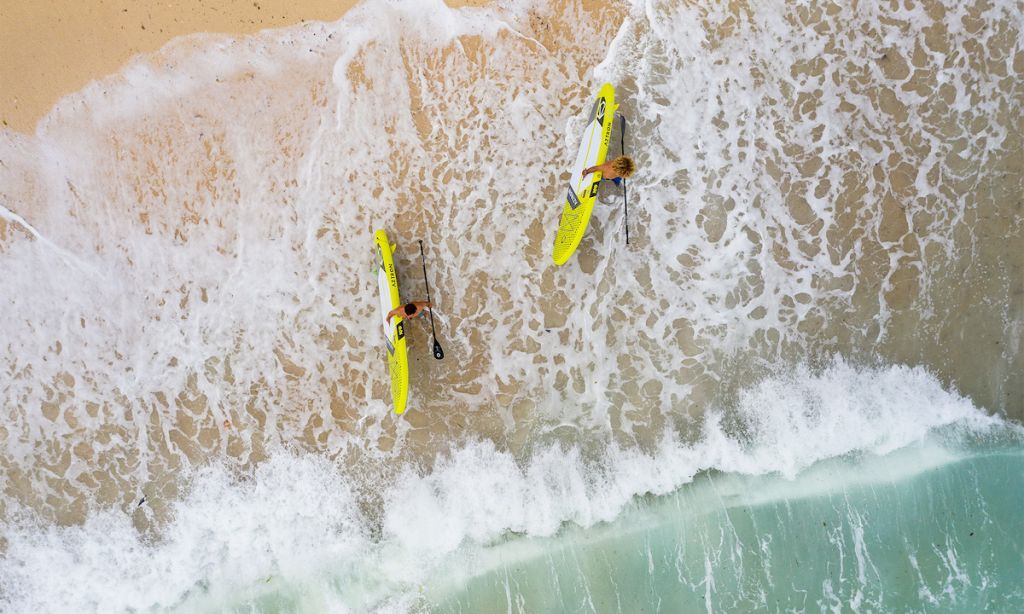 Photo courtesy: Aztron Sports
It's estimated that 40 million Americans live with some kind of anxiety disorder, leaving them feeling anxious or stressed on a regular basis. However, despite the prevalence of stress and anxiety, many people are still unaware of how to manage the condition efficiently. While therapy and medication are necessary for some people, stress reduction can also be found in recreational activities and spending time in nature. With that in mind, here's how stand up paddleboarding can be a great outlet for both yourself and your loved ones.
The amazing benefits SUP can hold
Photos courtesy: Body Glove
When it comes to managing stress and anxiety, having a hobby such as stand up paddleboarding is a fantastic way to get your mind off your daily troubles, as it can allow you to focus that stress into something enjoyable while getting active at the same time. In fact, one study found that people who participate in physical leisure activities for at least twenty minutes (once a week) are actually less susceptible to fatigue, while other research found that an enjoyable activity can be associated with physical health benefits such as lower blood pressure.
Exercise is also especially beneficial for those who experience anxiety and panic attacks, as the physical activity mimics the responses that come with the anxiety, which can help you learn how to better manage your responses. In addition to the sense of accomplishment that comes along with a good workout, SUP also provides a therapeutic and relaxing physical activity thanks to it being an outdoor sport that takes place in nature, which is said to have benefits of its own. With the calming water and often green scenery, there's no doubt that a SUP getaway will be a relaxing experience.
Where to begin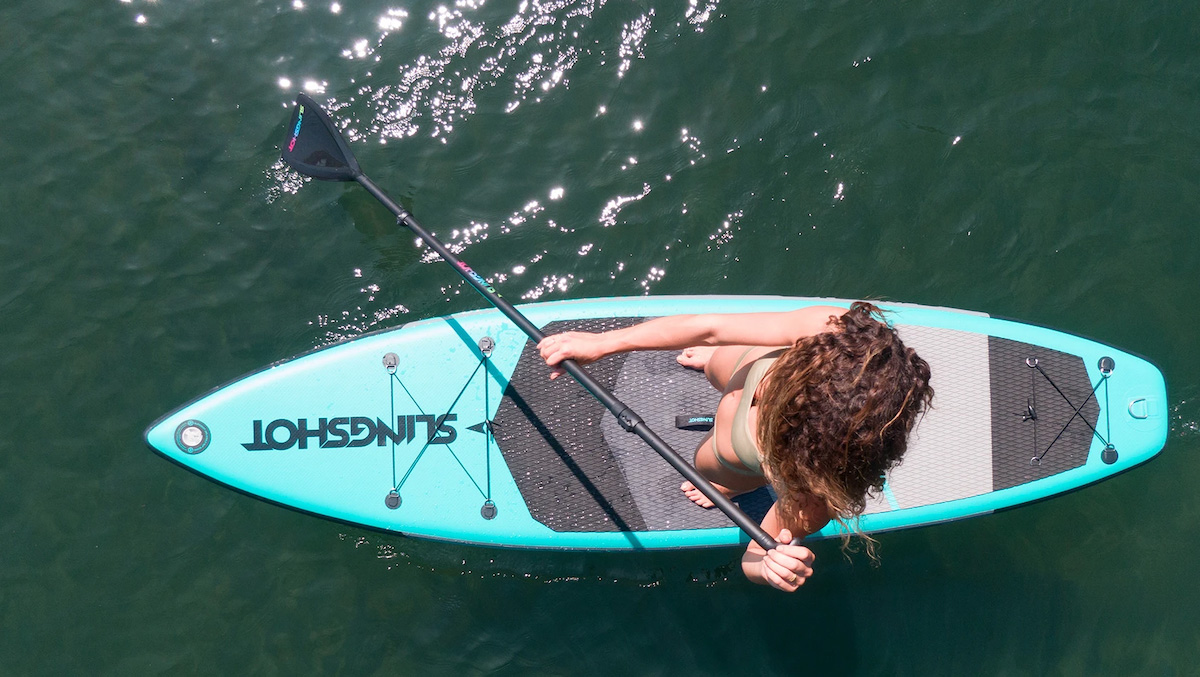 Photo courtesy: Slingshot
A weekend getaway focused on SUP provides a break from your daily routines, but it can be the perfect way to spend time with a loved one outdoors too. In fact, studies have suggested that a good social life can actually reduce stress levels, improve mood, and encourage positive health behaviors (while discouraging damaging ones). What's more, in addition to sharing an SUP getaway with loved ones, bringing along the family dog can also help to relieve anxiety and stress as well.
If you know of someone who can benefit from relieving stress through stand up paddleboarding, knowing how to introduce the idea to them might be a challenge. However, a SUP excursion can easily be presented through a weekend getaway. Putting together a stress-free weekend getaway package is a fantastic idea if you're concerned about a loved one's mental health. In the case of a partner going through a stressful time, for example, by including soothing gifts to take with you like an aromatherapy diffuser or hammock, you will be able to set them up for a purposeful and relaxing weekend with a positive goal in mind.
Stress and anxiety are very common, but managing overwhelming feelings may be easier than you think. Through stand up paddleboarding, you can easily reap a number of benefits that come along with outdoor exercise, whether it be yourself or a loved one who needs to de-stress.
Last modified onFriday, 26 May 2023 11:51

Jennifer Dawson is an experience freelance writer who specializes in food and nutrition. Working in fitness marketing previously gave her a good feel for the industry and since going freelance she has been able to explore her preferred topic areas such as diet, nutrition and food. Outside of work, Jen enjoys traveling, swimming and spending time with her young family.