What To Expect At The 2016 GoPro Mountain Games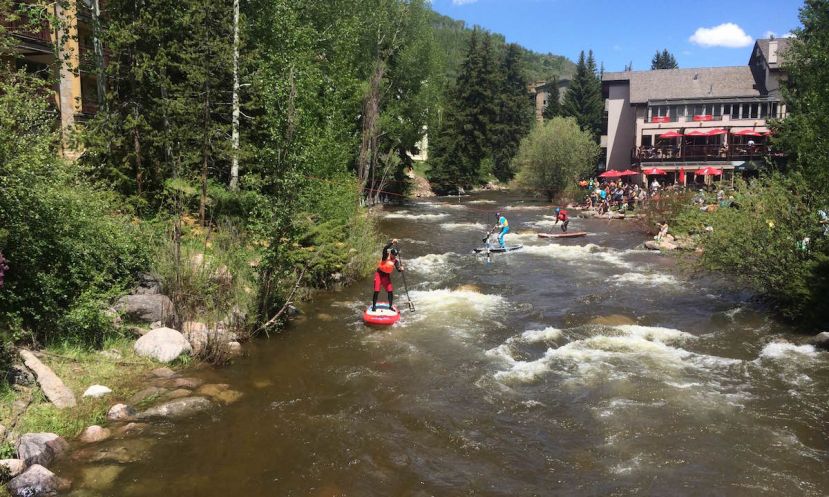 Photo via: Alex Mauer
VAIL, Colorado - The very exciting and highly anticipated GoPro Mountain Games are this weekend and it's going to be a weekend filled with thrills, spills and excitement as the perfect way to kick into gear for the summer SUP season. Here we dive into the games and describe the event location, courses and contenders! Check it out:
Where
The 2016 GoPro Mountain Games are taking place this weekend on June 10-11, 2016 at the Vail ski resort in Vail, Colorado. Stand up paddlers will compete in one of the most unlikely venues, Gore Creek. Keep in mind that just a few months ago this ski resort was packed full of snow and vacationing skiers.
Courses
Down river sprint
The down river sprint is a 4-mile race down class II-III whitewater. This event is held on the morning of the 10th. Paddlers and boards are shuttled up to the put in. At the put in racers will be sent down river in time trial format. The format will send a competitor downriver every minute where their times will be recorded at town square where the race ends.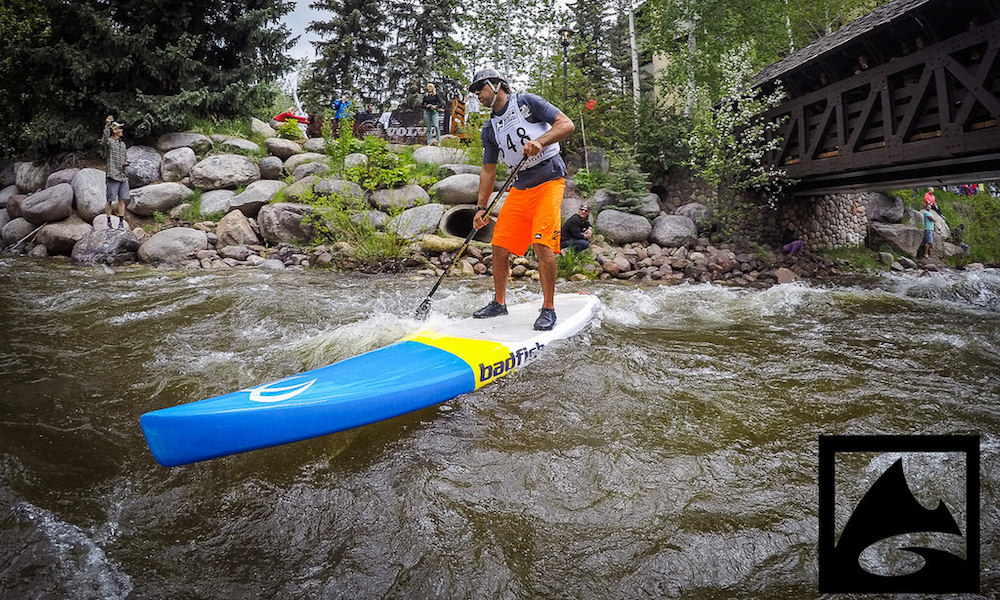 Mike Tavares at the 2015 GoPro Games. | Photo Via: GoPro Mountain Games
SUP cross
This event will be held throughout the day on the 11th. This style of race is shorter, faster and dirtier. They say rubbing is racing... SUP Cross gives that statement a whole new meaning. Competitors will battle in heats of 3 or 4 down a 100 yard section of the river. They will have to navigate through a set course while they slam into each other and try not to fall in. The top finisher of each heat will move onto the next round until the finals.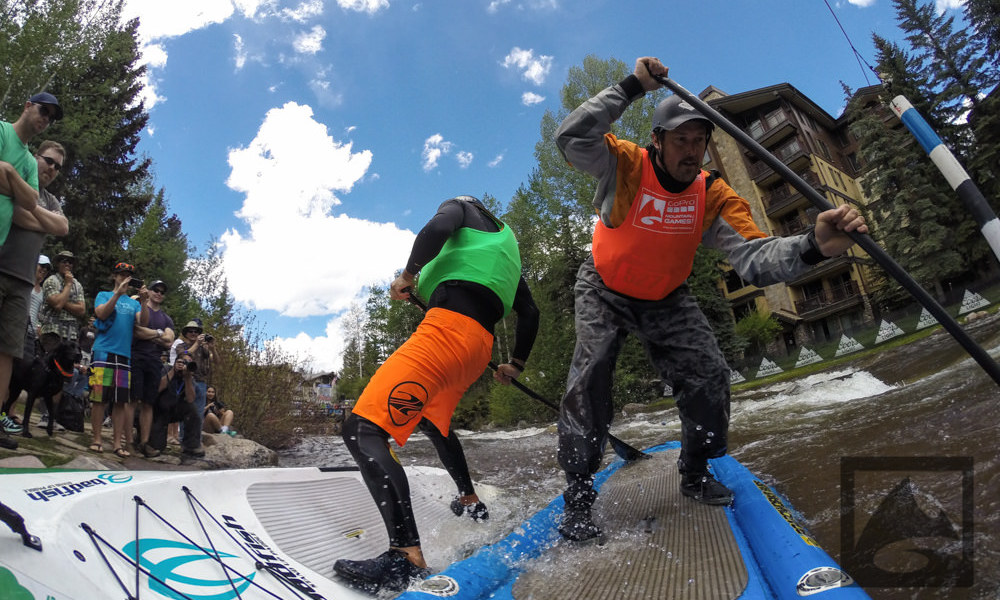 Photo via: GoPro Mountain Games
Contenders
I have seen some photos of Kai Lenny hanging out with legendary whitewater kayaker Rush Stergis so I can only assume he is getting in some training to try and take home the win at the games. The Boardworks crew always has some strong paddlers including Mike Tavares, Spencer Lacey, Bradley Hilton, Brittany Parker, Haily Mills and Natali Zollinger. Hala Gear always has a strong showing with Matt Paula, Cami Swan, Nadia Almuti and Peter Hall, and Luke Hopkins and Ken Hoeve always do well. Don't count out Starboard athletes Dan Gavere, Scott Powers and Brent Redden either! This year I am also looking to step it up a notch. Joining me will be fellow BIC riders Shannon Thomas, Connor Bonham and Julieta Gismondi.
For more info and to register for the games click here. Also, check out the preview for the games in the video below!
Last modified onTuesday, 07 June 2016 14:56

Alex Mauer is a long-time Colorado resident who since the age of 12 has been riding the local river waves. More recently, he has enjoyed the wonders of stand up paddling and has become one of its most passionate advocates and representatives. Mauer is one of Supconnect's most active contributors and an avid representative of the sport in his area. He can be reached and befriended via his profile page on Supconnect.
Website: /Mauer
Email

This email address is being protected from spambots. You need JavaScript enabled to view it.