SUP Style: What to Wear on Your Next Outing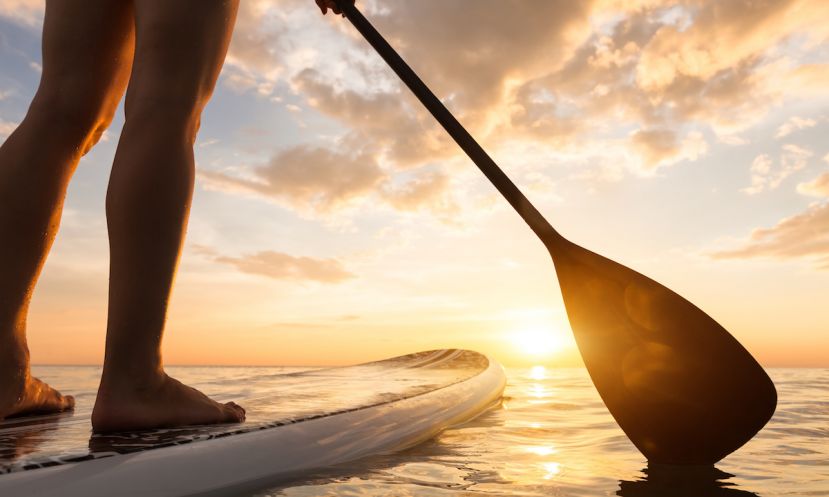 Photo: Shutterstock
Paddle boarding provides an excellent way to exercise while soaking up the sun and enjoying the water. However, it isn't as easy as it appears to those who watch from the shoreline. In order to ensure that you make the most of your time on the water, start your day off wearing the right thing. Opt for apparel that's comfortable and breathable so that you can move freely and enjoy the breeze that accompanies being on the water. Also, remember to protect your skin and other sensitive areas from the different elements when you're out with friends on the water.
Stylish Swim Trunks
For guys browsing through swim trunks, focus on shorts that straddle the middle-ground between too long and too short. You're not going to have a good time if you hit the waves wearing a speedo or long board shorts. A speedo won't provide enough protection and board shorts can restrict your movement and become easily tangled. Besides, the more material you wear, the heavier it gets, and the easier it is to lose your shorts accidentally. Instead, opt for some fun eye-popping swim trunks that make you both easily visible and free to move around.
Snag Wave-Proof Swimwear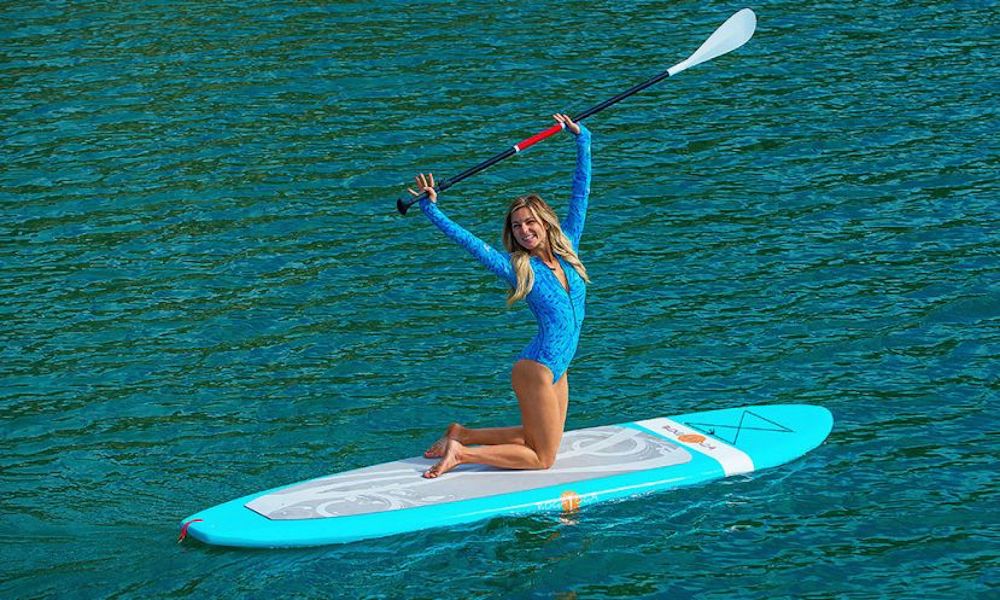 Slipins offer a great suit that protects you from the sun and stays on through activity! | Photo: Slipins
For women who enjoy diving into water-based athletics, a modest one-piece is almost always the best option. Don't get it twisted—the "modesty" part isn't to keep you from showing off your hard-earned summer body. A one-piece can simply withstand rough waters better than a bikini. Since there aren't separate pieces, you aren't as likely to lose your suit in case you get caught under the board or snagged by a paddle. Choose a swimsuit with straps, preferably straps that don't tie—in order to avoid any swimsuit mishaps. You can even seek out swimsuits made with fabric that provides UV protection for long days and big adventures.
Protect Yourself From The Sun
Protecting your eyes from harmful UV rays, water, and debris is essential. Everyone looks rad in shades, but go the extra mile and discover a pair of polarized sunglasses that you love. The secret is to go with shades that flatter the shape of your face while providing full protection. The polarization is essential. It acts as a barrier between your eyes and the sun's brightest, most harmful rays. Snag a safety band, so you can wear your sunglasses on the waves and keep the water out of your eyes.
Whether you're out on your board or relaxing beside the water, always remember to apply sunscreen. While easily forgotten during the excitement of hopping on your board, the long-term effects of unprotected skin are not worth the risk.
Put a Lid on It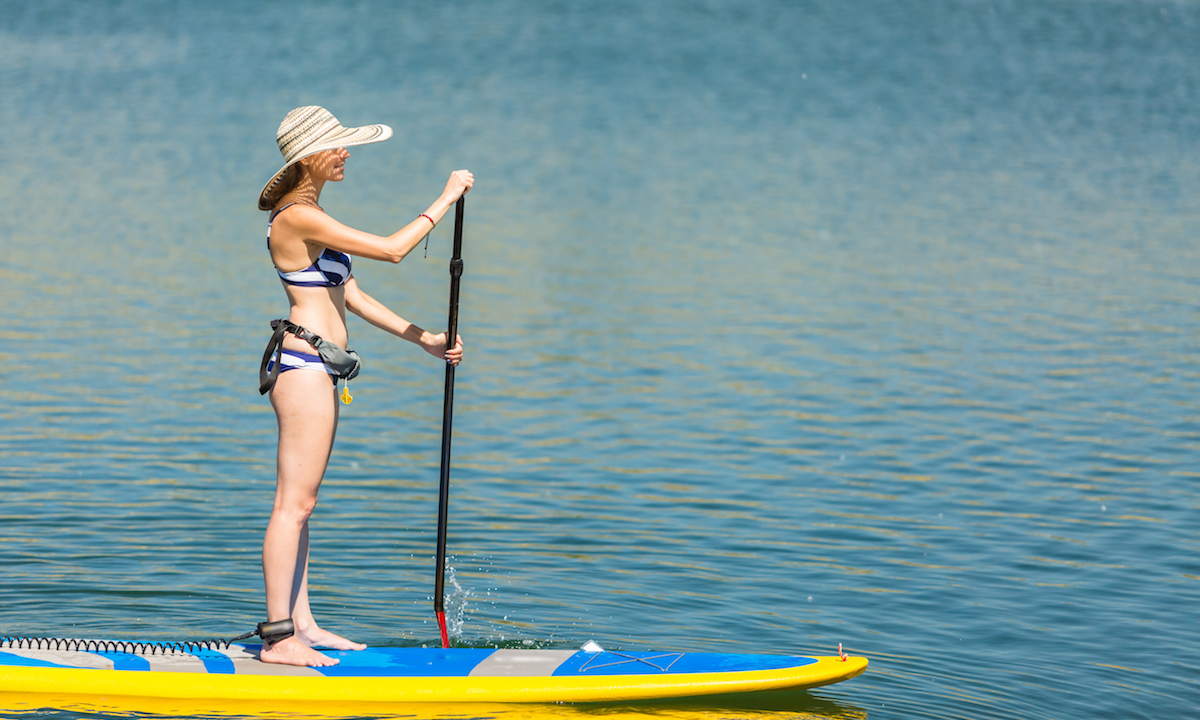 Photo: Shutterstock
Consider bringing a hat along in order to protect your hair and your skin during breaks between bouts of boarding. As you lounge on the beach or dock and catch your breath, pop on a trucker hat and shade your face. For a more girly look, check out floppy sunhats, which serve as both protection from the sun and a trendy addition to your swimwear. Don't skip using headgear because you're worried about hat hair, either. Sun visors take care of that issue, and they're too cute to boot.
What you wear affects your success on your paddle board. When you're not comfortable, you can't perform to the best of your abilities. Worse, what's the fun of spending all your time worrying about your swimsuit or trying to keep the sun out of your eyes? Whether you're new to paddle boarding or a seasoned pro, focus on more than just your board. This season, equip yourself with the right gear to enjoy your time on the water.
For more tips, click HERE.
Last modified onThursday, 23 January 2020 15:05
Constante Quirino is a freelance writer and content strategist who has worked with a variety of emerging companies. A passionate yogi for several years, he is an advocate for healthy, balanced lifestyles.