Announcing 2020's Gear of the Year Winners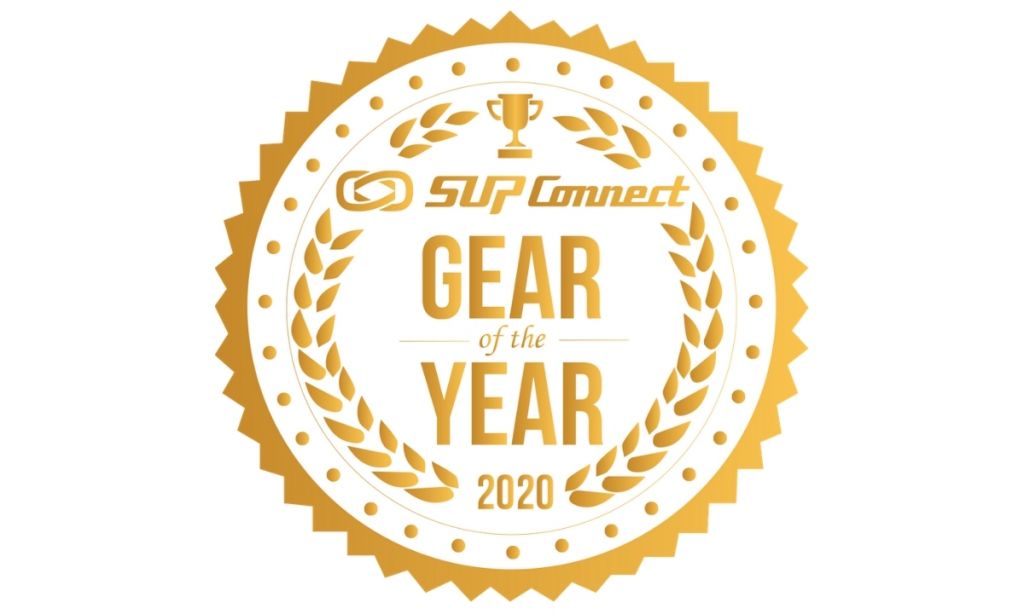 SAN DIEGO, California - After more than 6 weeks of deliberation the staff here at Supconnect is excited announced the 2020 Gear of the Year Awards winners from our 11th Annual Supconnect Awards. As a brief background of the Gear of the Year awards, there were 9 categories for products to be nominated and an additional Overall gear winner. The 2020 Supconnect Gear of the Year Awards launched on July 1 and with support from voters and feedback from retailers and our advisory board, winners have been chosen. So, without further ado, here are the category winners for the 2020 Supconnect Gear of the Year:
Overall - Surftech Catalyst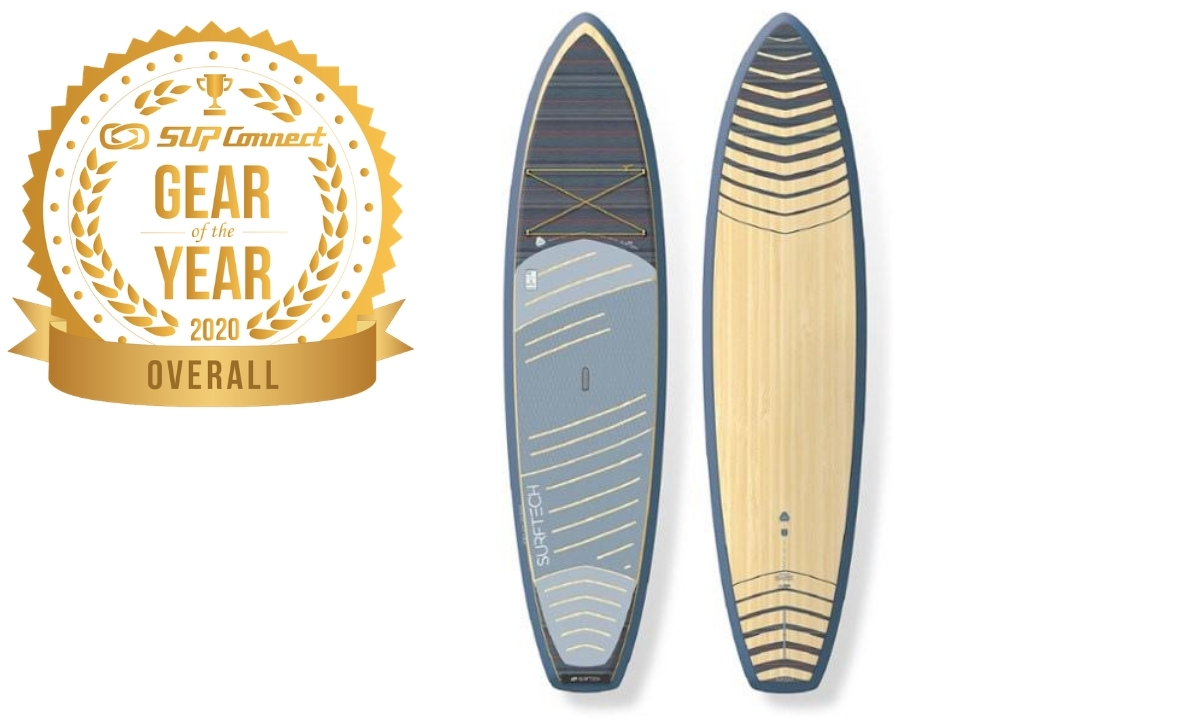 A beautiful combination of graphics together with eco-friendly materials that is accessible to paddlers of all skills and (most) sizes make for a great standup paddle board. The 2020 Surftech Catalyst board is a truly versatile board that generally looks like it is an all around / surf paddle board but it also features a displacement hull. This displacement hull allows you to paddle really well in flat water but if you want to also catch a few bumps this board will serve you well. This board is a beautiful edition with a beautiful color scheme and is an excellent choice for an all around board that even offers an environmental touch with the bloom foam plant-based deckpad and Greenpoxy resin (plant based epoxy system). The Surftech Catalyst has left a lasting impression here at Supconnect and is ultimately why we're giving it the Supconnect Gear of the Year Awards 2020 for Overall Gear of the Year.
Inflatable - SIC Maui Tao Surf Air Glide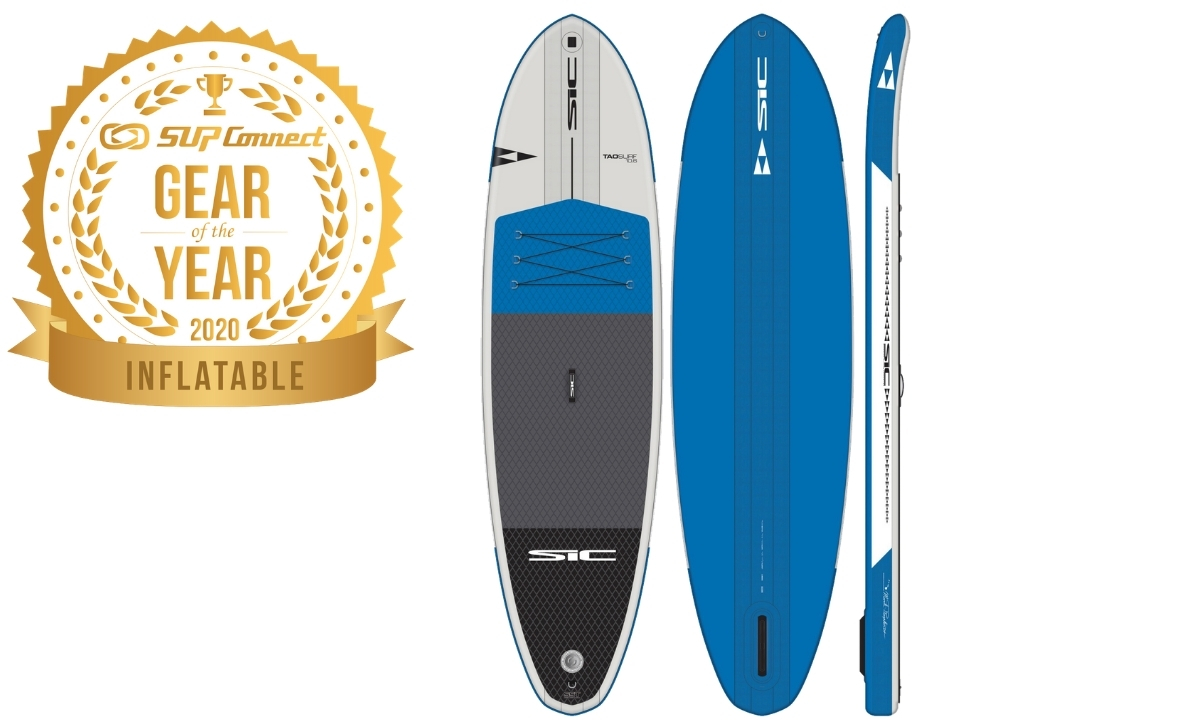 Nowadays, finding a quality yet affordable inflatable standup paddle board can be quite a challenge with the market heavily saturated in inflatable paddle board products. Enter the SIC Maui Tao Surf Air Glide. This board blew us away with its exceptional quality and affordable price point, which is pretty hard to find. After testing this board earlier this year we can confidently say that the Tao Surf Air Glide is hands down one of the best inflatable standup paddle board models for 2020. Short and simple: be on the lookout for this board. It's got everything you want in an all around inflatable paddle board. It has the reinforced stringer in the center, reinforced rails, a very good price point, very stable, a classic and minimal graphic design and a paddle comes included in the package. For that, we name the SIC Maui Tao Surf Air Glide as 2020's Best Inflatable Paddle Board.
All Around - Surftech Catalyst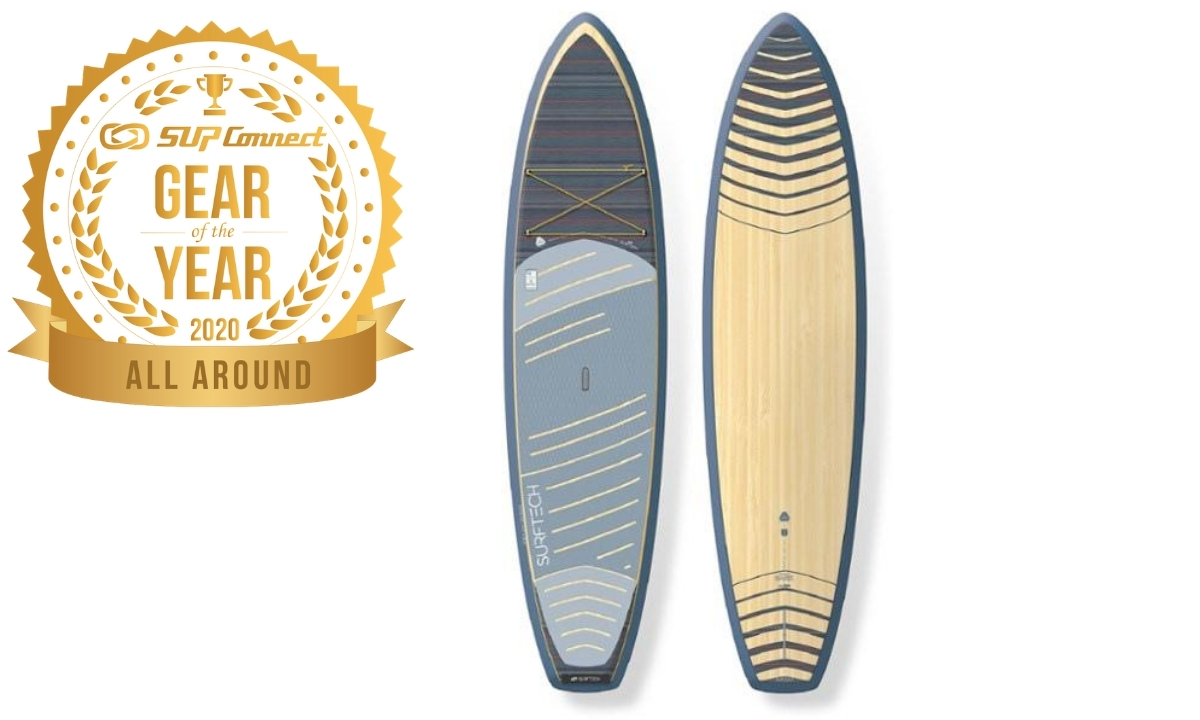 Beginner-friendly, stable and versatile are some of the characteristics that come to mind when thinking about what an all around paddle board should be. The Catalyst from Surftech is that and more. Yes, this board is beginner-friendly, stable and versatile but it also encompasses environmentally-friendly materials and its lightweight construction and color combo make it incredibly appealing. The Catalyst is a great board for the whole family with plenty of flotation, great stability allowing for paddlers of all ages and skill levels the chance to have fun. For that reason, we're proud to announce Surftech's Catalyst as the All Around Board of the Year for the Supconnect Awards 2020.
Race - SIC Maui RS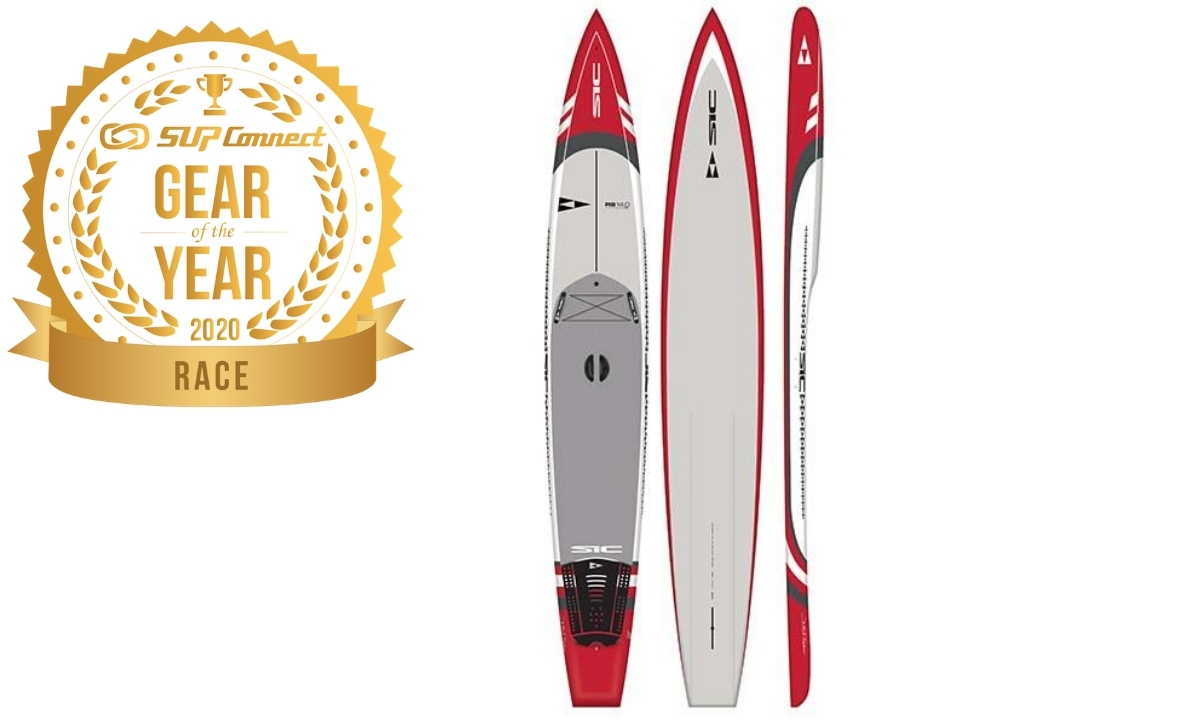 Buzz and popularity by themselves are not enough to earn one of Supconnect's awards. But sometimes, all the chatter around a product has real substance behind it. And here is where SIC Maui's Rocket Ship, aka RS, has taken the world by storm and even more so with its 2020 makeover. Tagged as an "All Water" Race Board, the RS introduces several variations of previous models in the SIC Maui line, but all in one crazy fast rocket ship. The squared tail offers plenty of stability on buoy turns and technical conditions; the deck has drainage holes to avoid the lower standing position from accumulating water; the lower deck lets the paddle stroke to engage with more power; and the combination of the bulbous nose, rocket, and rails all coalesce into one fast machine, rolling through bumpy rides and slicing through flatwater. Here, buzz and popularity are the byproducts of a truly extraordinary SUP race board, SIC Maui's RS, Race Board of the Year for the 3rd time in the Supconnect Awards 2020.
Surf - Fanatic Allwave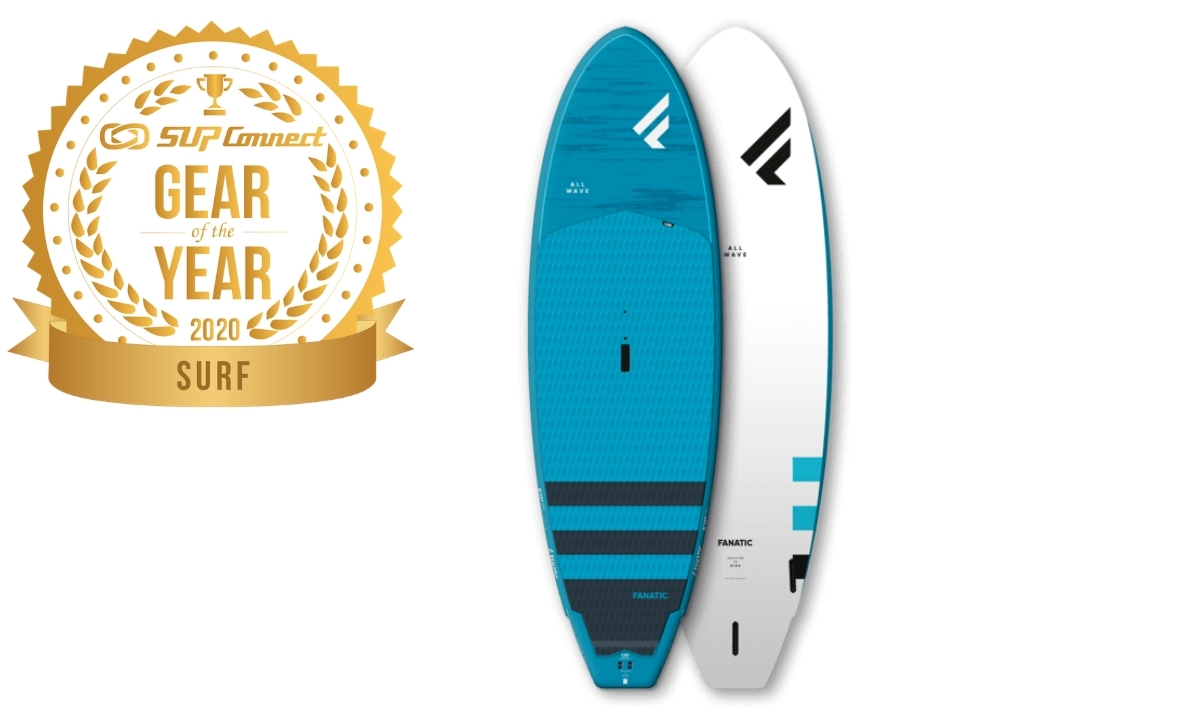 The balancing act between production and custom surfboards is no easy feat. Learning from the design features that empower the best surfers in the world to shine, but then importing them into a board for your average consumer to rip is one of the toughest challenges for board designers. And there are few products that strike that ever-fleeting balance. Fanatic's Allwave is one of them. With the wider nose, the board offers extra stability for the paddler. But at the same time, the foiled rails, pulled in tail, and play on rockers let surfers unlock that board's maneuverability, much like a pro. Plus, it's got the stamp of approval from retailers. With that incredible balancing act Fanatic's Allwave has earned 2020's SUP Surfboard of the Year in the Supconnect Awards.
Touring - SIC Maui Okeanos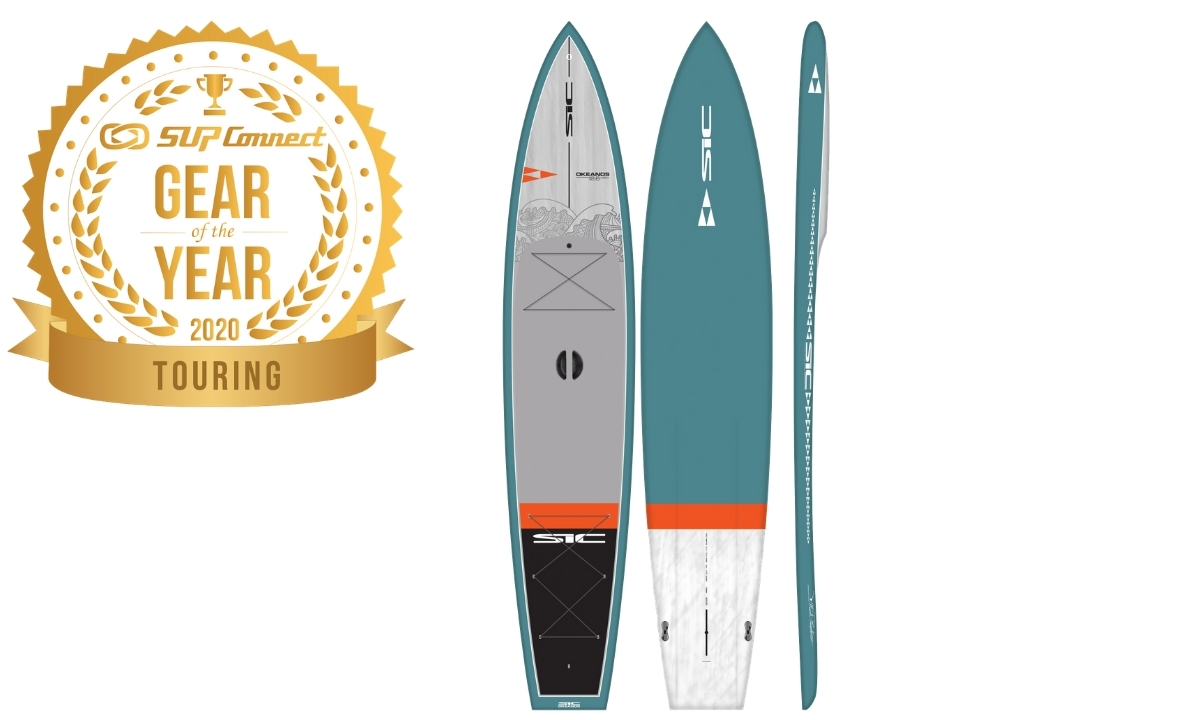 The SIC Maui Okeanos checks all the boxes of an excellent touring board. It has a great platform for gear; it's stable; has great glide; comfortable deck; nice handle; etc. but more than that, it's got the fun factor. When we originally tried this board as a prototype model we could not get it off our minds. The Okeanos is one of those boards where you're guaranteed to have a good time. The way the volume is distributed throughout the board makes for a very stable platform so you can have fun all throughout the board whether you are doing fancy footwork or loading it up with gear and going on an adventure. The graphics branch out from what SIC has done in the past and add a bit more flare to the look of the board and is a welcome addition to SIC Maui's classic solid colors that they're known for. The board works best primarily in flat water in a very competent way and for all the reasons above the Okeanos is once again awarded as Supconnect's Best Touring SUP award for 2020.
Graphics - BOTE Flood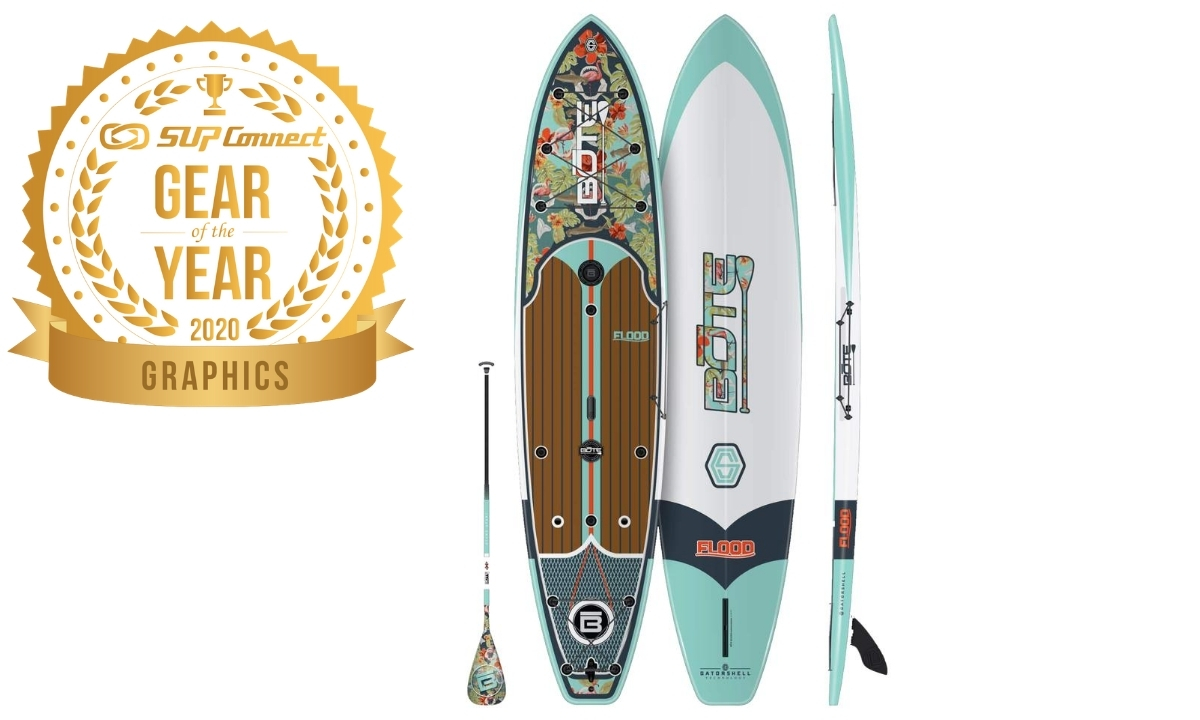 There must be a beautiful quote somewhere saying something like, "Life to be fully experienced must be wrapped up in visual and emotional depth" – some grand statement along those lines. However the words turnout, products sometimes do that to people. Their graphics and construction jump out of the shelf, immediately connecting at some deeper level. This year, that's the BOTE Flood. The painfully intricate attention to detail, color coordination and construction are simply eye candy, evoking nothing short of an emotional tug to the heart. Every time you look at it you notice a new detail you hadn't seen before, true to BOTE's core. Given that much thought and stunning execution, it's with a full round of applause that the BOTE Flood receives the 2020 Supconnect Award for Best Graphics in our Gear of the Year category.
Rental - Pau Hana Big EZ Hawaiian VFT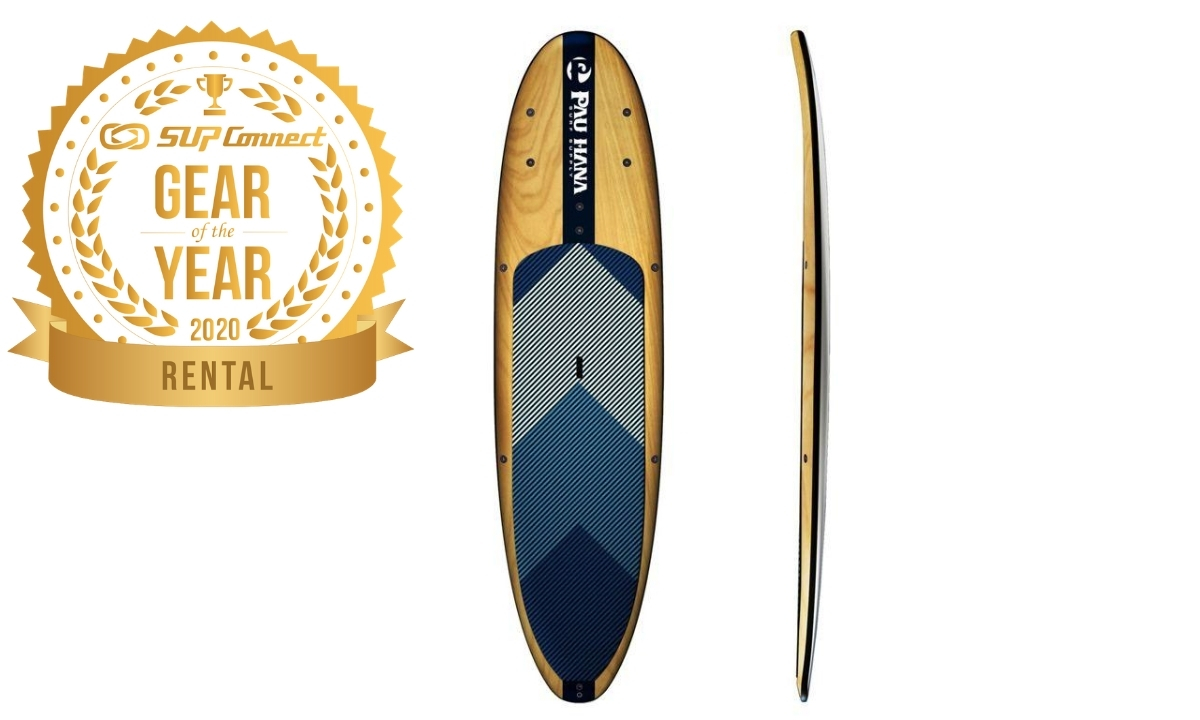 To be honest, it's quite strange to have an awards category for the paddle board rental market. And yet, when you think that half, if not most, of the people stand up paddling are on rental fleets, then it settles the score. It needs its own award. And what's more, the Rental Gear Award must recognize brands raising the bar of excellence in this tough category, where low price point meets product durability. The problem is that this combination in the past has almost always delivered ugly, ungodly heavy boards. Now with new innovations in building boards these unattractive, heavy boards are transforming into beautiful boards that are manageable for the average person to handle. Enter the Pau Hana Big EZ Hawaiian VFT. It's very durable construction is not – we repeat, "is not! – ungodly heavy and has a really nice graphic design to it. With that, Pau Hana's Malibu Classic takes Rental Gear of the Year for 2020 in the Supconnect Awards.
Technology - Red Paddle Co. PACT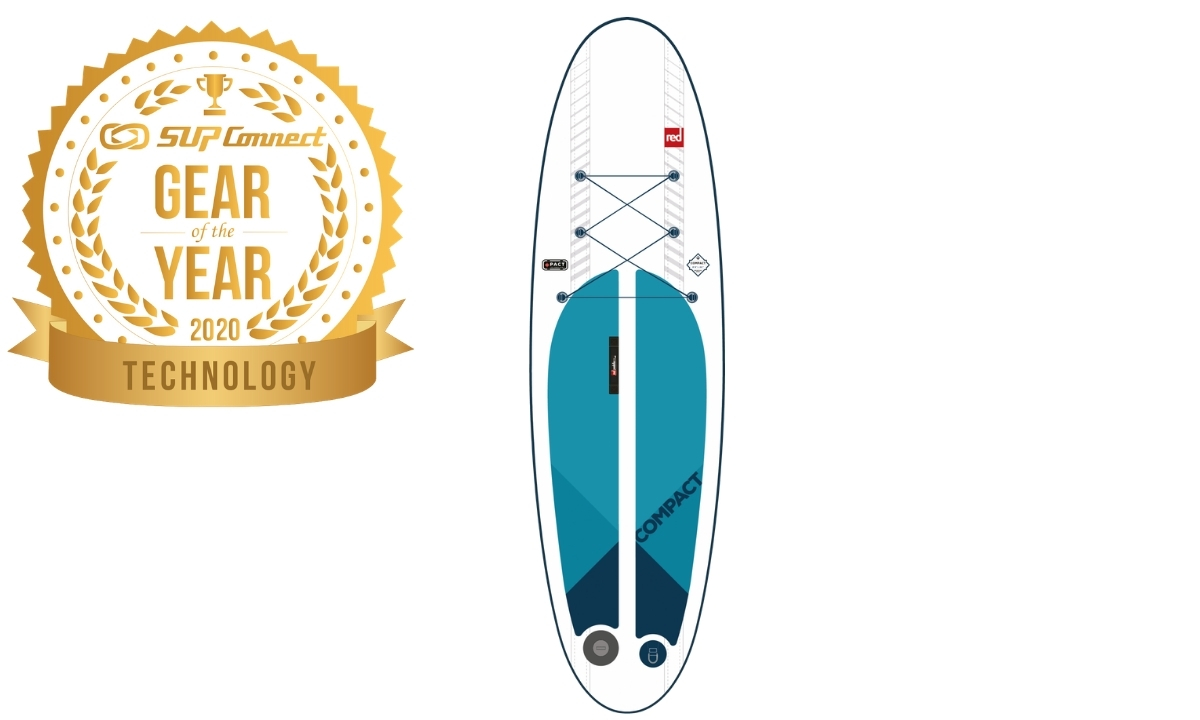 The team at Red Paddle Co are constantly on a quest for the next big thing in inflatable technology and in 2019 they hit a major milestone. They developed the most compact inflatable stand up paddle board on the market. How, you might ask? With their brand new PACTTM technology. With this revolutionary new technology Red Paddle Co produced a new board that is about half the size of most other inflatable backpacks. In 2020, Red Paddle Co used this technology once again and came out with the second edition to the Compact family, the 11'0 Compact. The 11'0 Compact is a full-sized touring SPU that packs down to half the size of a conventional inflatable paddleboard. With this, the accessibility and portability of standup paddling has just gone up a notch and is why Red Paddle Co's PACTTM takes the cake as the Technology Gear Award in the Supconnect Awards 2020.
Hybrid - Body Glove Porter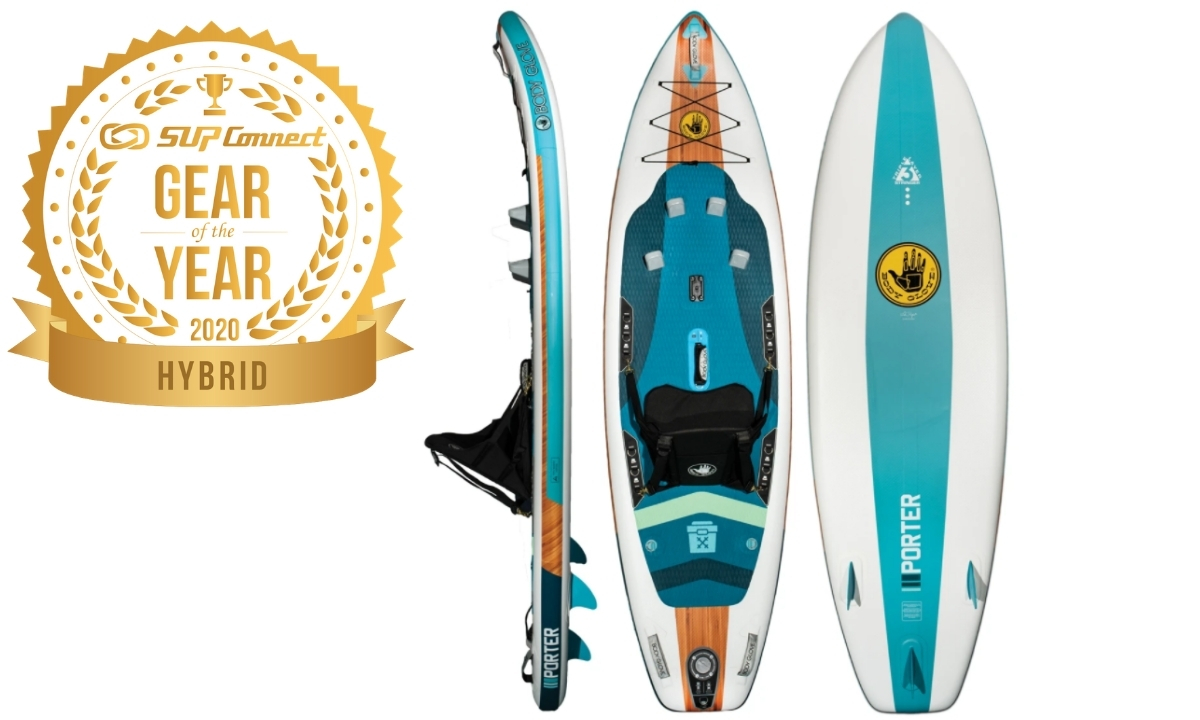 A new trend in recent years has seen more and more paddle boards being designed as a dual-purpose or multi-use craft. We here at Supconnect believe that this will be something that continues to be done in standup paddling, thus the creation of this new category for 2020. We looked at boards here that best fit the dual use between either two SUP disciplines or hybrids between two entirely different sports. Now, enter the Body Glove Porter. This board came to market this year and we were impressed to say the least. It's the perfect (in our opinion) hybrid of SUP and Kayak. It's appealing to the eye, comfortable in both standing and sitting positions and is incredibly affordable, especially when you're getting two for the price of one! And that's why the Body Glove Porter is the winner of best Hybrid Gear of the Year in the Supconnect Awards 2020.
Congratulations to all of the winners and nominees of the 2020 Supconnect Gear of the Year Awards! The winners of the remaining 7 cateogories in the Supconnect Awards can be found HERE.

Last modified onThursday, 20 August 2020 15:16

Submit your news, events, and all SUP info, so we can keep promoting and driving the great lifestyle of stand up paddling, building its community, and introducing people to healthier living.
Website: supconnect.com