Slater Trout Off To Great Start In 2014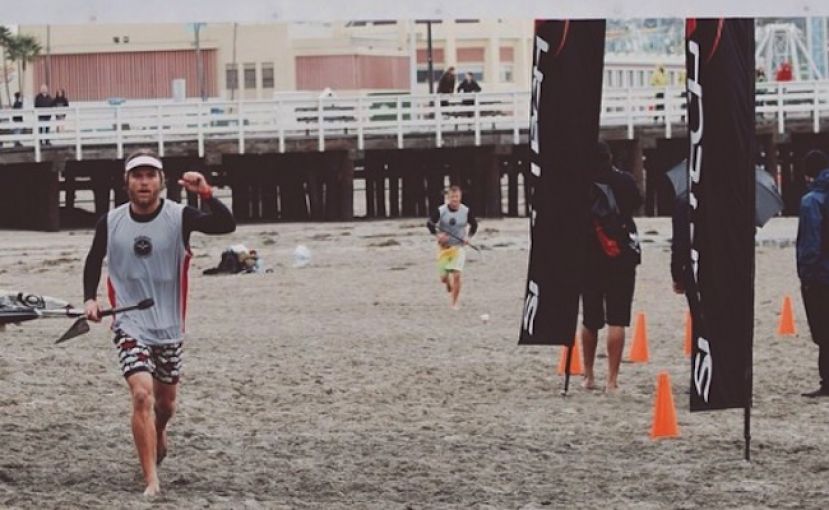 Slater in winning form | Photo Credit: Dave Weihnacht
SANTA CRUZ, California - This weekend at the Surftech Shootout Slater Trout once again took home the win for the Elite Men's Race Division. Slater also won the US SUP Tour event last weekend in Huntington Beach.
Slater has proven himself to be an incredible waterman and this win adds to his already impressive resume at only 19 years old. Slater was up against some of the world's best elite racers including his Team USA teammate for the 2014 ISA World Champs in Nicaragua Chuck Glynn, who came in second behind Slater.
Slater was obviously stoked on his win saying, "That makes it 4 in a row! I just won the 2014 Surftech Shoot Out in Santa Cruz for the second year! I came into this event with a lot of pressure on myself. I gave it everything I ahd. Thank you to all the competitors and my fellow #teamusa team mate Chuck Glynn for pushing me to my limits. This is the best start to a race season in my career. I love you guys, thank you for being with me on this journey."
As an FCS team rider, Slater Trout is definitely making us proud to be able to have him as a part of our team. We look forward to watching Slater this year as he continues to dominate the SUP Racing world. To learn more about Slater or any FCS products head to www.surffcs.com/sup.
About FCS SUP
At FCS we do our best to make high-quality innovative products that will help you improve your performance and your standup paddle experience in and out of the water. We are honored to work with a long list of legends and to partner with them to help improve their performance and yours. We believe that the sport of standup paddling is largely about empowerment and helping people to enjoy their lives and achieve their performance goals. We are excited to share these products with you in our FCS catalog and we hope that you will be excited to share them with your friends and your customers. We hope that you will also share that same spirit of aloha that came from Hawaii so many years ago. It is truly a gift that keeps on giving.
Last modified onTuesday, 24 March 2015 11:37

Truscott is a widely published author in the surfing and travel world, has a master's degree in creative writing, and comes from a diverse backgroun in water sports.
Email

This email address is being protected from spambots. You need JavaScript enabled to view it.