Sean Poynter Talks SUP Tips Series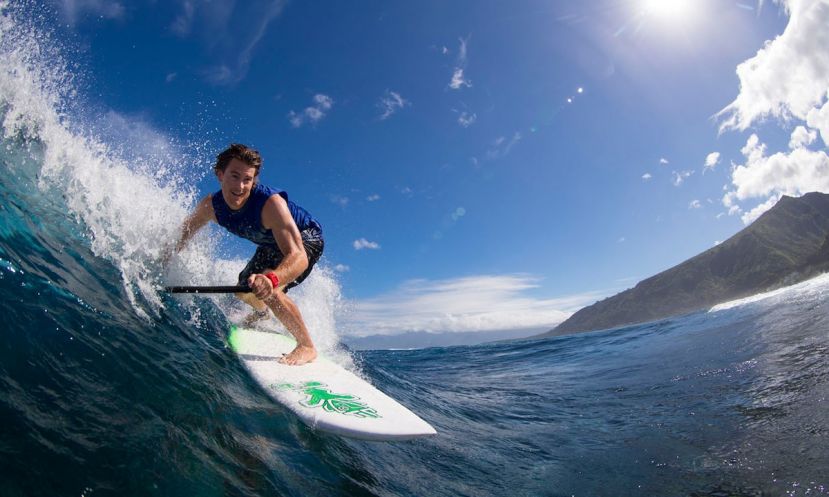 Sean Poynter, living his dream in Tahiti. | Photo: Ben Thouard
SAN DIEGO, California - Over the past 15 weeks professional stand up paddle surfer Sean Poynter has provided the world of stand up paddle boarding a series of tips for those looking to better their SUP surfing skills. Whether you were brand new to SUP surfing, or just getting into it, or even at an intermediate level, Sean's tips had some great insight into the sport and tips and tricks on how to improve. Recently, Sean's tips have gone on a hiatus so we've reached out to him to see what he's been up to. Take a look:

Supconnect: So Sean, for the past three plus months you have provided the SUP Industry and Supconnect audience with a series of great SUP Surf tutorials that were laid down week by week and now, you are stopping… Say it ain't so, people really loved them, but you've got to tell us. Why!?"
Sean P: Well, there are two reasons: one of the main reasons is that I have to get back out on the water and create more content! Haha… My first stack of tips have made it to its end and now it's time to get back to it to create the next stack. The other reason, is that right now, I along with my coach and legendary surfing and now SUP surfing coach Ian Cairns, are working on something really exciting. For me this is taking the online tips to the next level and offering a more tangible product for people to really enjoy and gain from.

What gave you the motivation to do these tips? It must be pretty time consuming on your end getting all of the material…
It was more just seeing that there was an opening for it, no guys in my position are doing it and I figured it would be a great way to provide content for Supconnect and promote Starboard while also providing some great insight about SUP surfing that people can apply to their own paddling.

What kind of response (if any) have you received after releasing all of these tips?
I've gotten some great feedback! I mean it's not a massive response, but the messages I have received and people's shares of them have been great, so I think! We've clocked some pretty good numbers with them though.
Sean enjoying his time in Maui while shooting for his tips series. | Photos: John Carter and Matty Schweitzer

What do you hope to accomplish with your tip series?
Eventually I would like to compile them all into a book.

Are you happy with the way things turned out? Is there anything different or new you want to add to the next batch of tips?
Yes for sure happy with it. Christopher Kelly did great with the edits, Matty and Elena Schweitzer killed it on the photos, and SUP Connect did great on laying it out and I managed to write a couple words, so all-in-all really happy with it, in large part because of those guys though. The new batch will have more high performance SUP surfing tips but also still with the entry and more advanced stuff.
See Sean Poynter's SUP Surfing Tips here.

After pushing out the first batch of tips, have you considered taking up coaching yourself?
Oh completely, and I have done some coaching before with clinics that I've had around the world and actually tend to do quite a bit when I'm on the water with others or on Facebook replying to messages. Right now though, Ian Cairns, my coach and USA Gold Medalist coach, are working on something really unique that will be an extension of the work we're really familiar with, coaching and performing on waves. It's going to be unlike anything ever seen or done before. Should be exciting. Fingers crossed!
Sean Poynter, going vertical on his backside in Tahiti. | Photo: Ben Thouard

What tip that you've done do you think is the most important when it comes to getting the hang of SUP surfing?
Well it's hard to overlook the actual catching of a wave tip, but another really important one is actually getting out to the lineup and that's with paddling through the breaking waves. I would say those are two really important ones.

Any insight in when we can expect to get some more tips from you?
I can't say right now, I need to program out my additional tips and figure the times. Before the year ends? Don't hold me to it.

Did/does getting all of these tips together take away at all from your training/competing on the SUWT?
Ah not too much, the only time I really remember taking away from my time was when my parents were visiting my sister and I in California and I was stuck one morning writing up a tip as they were waiting for me to join them for food. Sometimes they would take me a bit.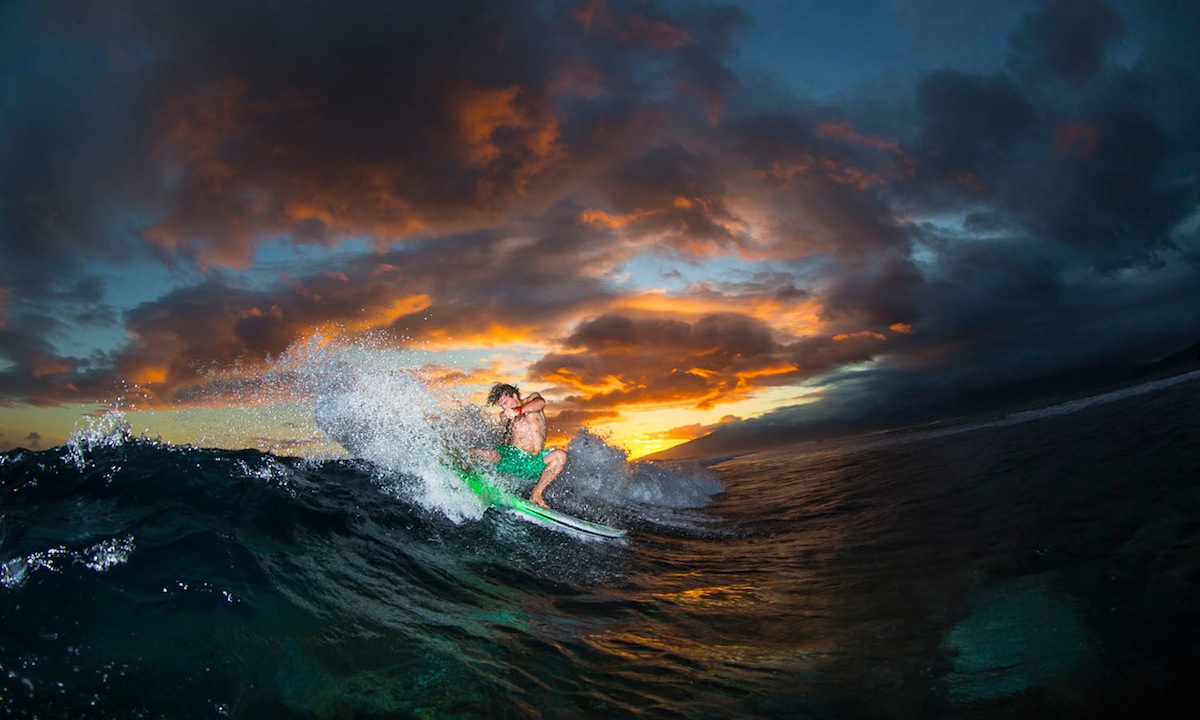 Sean Poynter surfing under the evening sunset in Tahiti. | Photo: Ben Thouard

What's the best tip you've ever gotten?
Great question. Best tip for SUP surfing... Be aware of your surroundings and the conditions. Being aware of these two elements can put in the right place at the right time and also out of the wrong place at the right time. For life... This one comes from the late John Karibo (my grandfather) To succeed in life isn't rocket science, you just have to be nice to people.

Thanks Sean for all the hard work and awesome contribution to not only Supconnect but our sport of stand up paddling. We look forward to the next round of tips and wish you the best of luck for the rest of the year! To see all of Sean Poynter's tips head to his Supconnect Author page here.
© Supconnect Copyrighted Exclusive Content
Last modified onThursday, 13 August 2015 11:53

Submit your news, events, and all SUP info, so we can keep promoting and driving the great lifestyle of stand up paddling, building its community, and introducing people to healthier living.
Website: supconnect.com
Email

This email address is being protected from spambots. You need JavaScript enabled to view it.