Paddle Boarder Surrounded by Killer Whales in Deception Pass
OAK HARBOR, Washington - Jennifer Willkie Bull had a paddle she'll never forget as she found herself surrounded by a pod of orcas while paddle boarding on Deception Pass yesterday. She was able to capture the killer whale pod surrounding her and the Sound Yoga and SUP crew on video.
"We probably should have been (scared), but it just didn't process or really even hit us what happened until we got back to shore," said Bull, in an interview with KIRO 7 - Seattle. "It was really cool." Deception Pass is narrow band of water separates the north end of Whidbey Island and Fidalgo Island. Located in Deception Pass State Park, a 4,134-acre marine and camping park with 77,000 feet of saltwater shoreline.
"What an amazing day. After they passed, we paddled into Lahti Bay just to find about 8-10 seals taking refuge."
Killer whales can be seen regularly in the Salish Sea ecosystem, during the spring, summer and fall months. Orcas have been listed as endangered species in both the U.S. and Canada, and their population is closely tied to the overall health of the ecosystem. KIRO 7 Seattle reported that as of last year, there were only 79 resident orcas left.
The United States Environmental Protection Agency reports that recent declines in orca population are linked to threats such as toxic pollution, and noise and disturbance from boat traffic. Orcas health also are heavily dependant on healthy populations of salmon, which are sadly declining across both Salish Sea and Columbia River basins.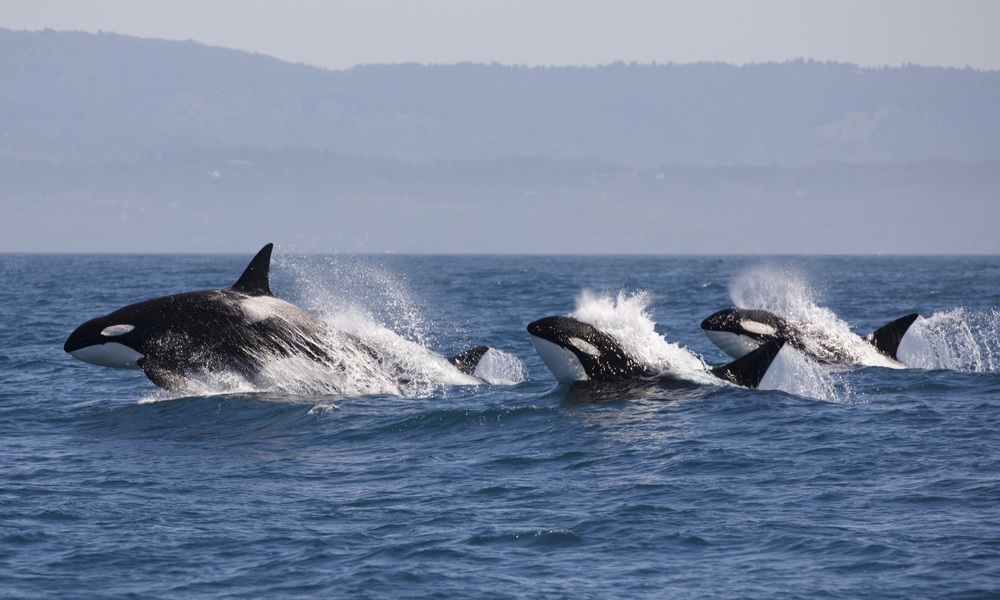 "These factors are all interconnected in a way that suggests an even greater impact on the orca population than can be predicted by studying any one factor by itself," reported the EPA in a recent article (Southern Resident Killer Whales).
"Changing age demographics and gender ratios within the small population can further exacerbate these factors and have pronounced influence over social dynamics such as mating, group foraging and social care of calves."
To see more Hot SUP Videos, click HERE.
Last modified onThursday, 22 June 2017 14:05
SAN DIEGO, California - Former editor for Dining Out San Diego Magazine, Randy Villarba has been featured in Culture Magazine, 90:00 Minutes Soccer Magazine and Mammoth Times. If Villarba is not paddling in his hometown of San Diego, chumming the waters in San Clemente or SUP fishing on one of his favorite lakes in the Sierra Nevada, he is working as a regular down at the La Jolla Comedy Store.
Email

This email address is being protected from spambots. You need JavaScript enabled to view it.