Carolina Cup 2017 Predictions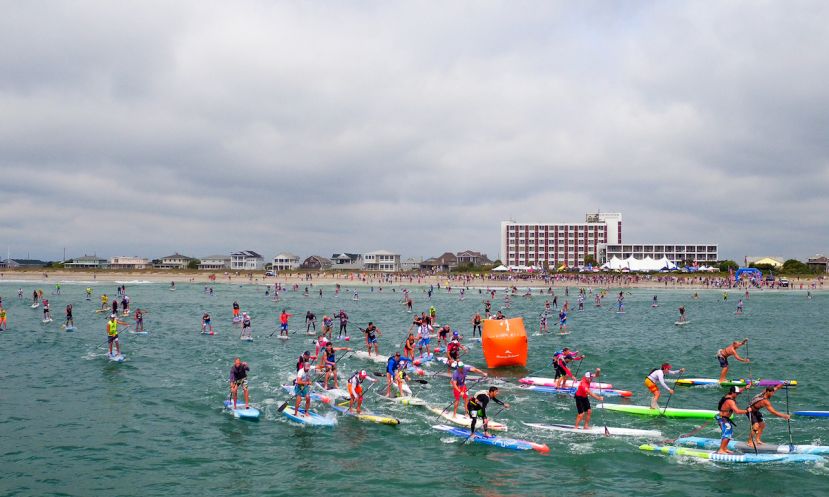 Elite competitors at the 1st buoy during the 2016 Graveyard Course. | Photo Courtesy: Carolina Cup
WRIGHTSVILLE BEACH, North Carolina - The Carolina Cup has consistently been a major paddle boarding event that attracts both elite and amateur athletes from around the globe. Attendance records are broken year after year and the event has become the place where standup paddlers come to test their grit and compete against the best in the World. 2017 is expected to be another record-breaking year and with the caliber of athletes in attendance there will be no shortage of excitement. Here are our predictions for how the event will unfold in 2017:
1. Attendance will be at its highest ever
From attendance to wins we're predicting that this year will once again be another record-breaking event. With the addition of the mini tradeshow not only will industry member participation be up, but also athlete participation in both the elite and amateur races. There's also an incredible lineup of clinics with some of the sport's top athletes that will is sure to draw a crowd.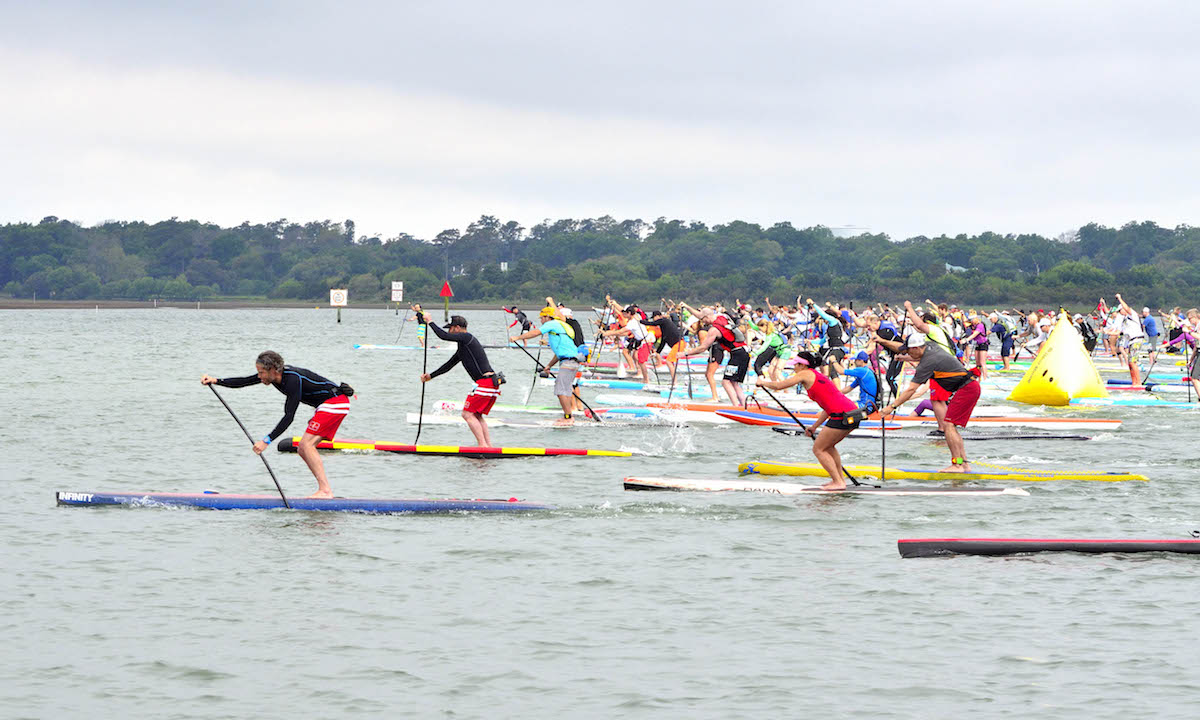 Hundreds are expected to take to the water in 2017. | Photo Courtesy: Carolina Cup
2. The Queen Will Conquer
She's the Queen for good reason. Annabel Anderson has won the grueling elite graveyard course for the past four years and she seems determined to get a historic fifth win under her belt. Anderson seems to be unstoppable in this race and we're predicting that she will win once again, but not without a fight. The other elite females like Starboard athlete Sonni Honscheid, Werner Paddles' Fiona Wylde, Candice Appleby, Terrene Black, and SIC Maui's Seychelle Hattingh are hungry for the win and they won't give it to Anderson without making her work hard for it.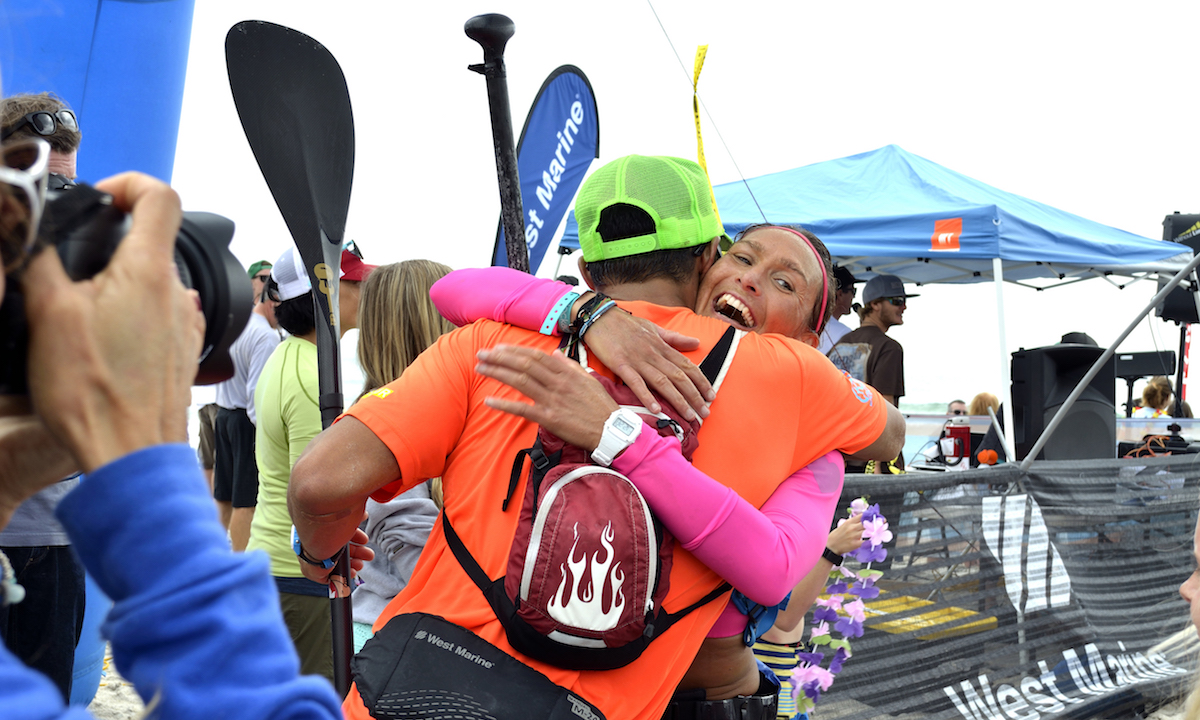 Danny Ching congratulating Annabel Anderson on her 4th consecutive Carolina Cup win in 2016. | Photo Courtesy: Carolina Cup
3. Heated Battles
In addition to the ladies fighting it out to overthrow the Queen of the Carolina Cup, there's no doubt that the men's elite field will be one of the most stacked of the year with heavy hitters flying in from all over the world. Last year's champ, NSP's Titouan Puyo is sure to be one to watch as he's burst onto the scene in the past couple of years but there's also relative newcomer, Starboard athlete Michael Booth who excels in distance races and is ready to fight long and hard for the win. Then there's the usual heavy hitters like previous winners Danny Ching and Travis Grant, Starboard's Connor Baxter, and Tahitian Georges Cronsteadt who will all likely be fighting for pole position in the lead pack.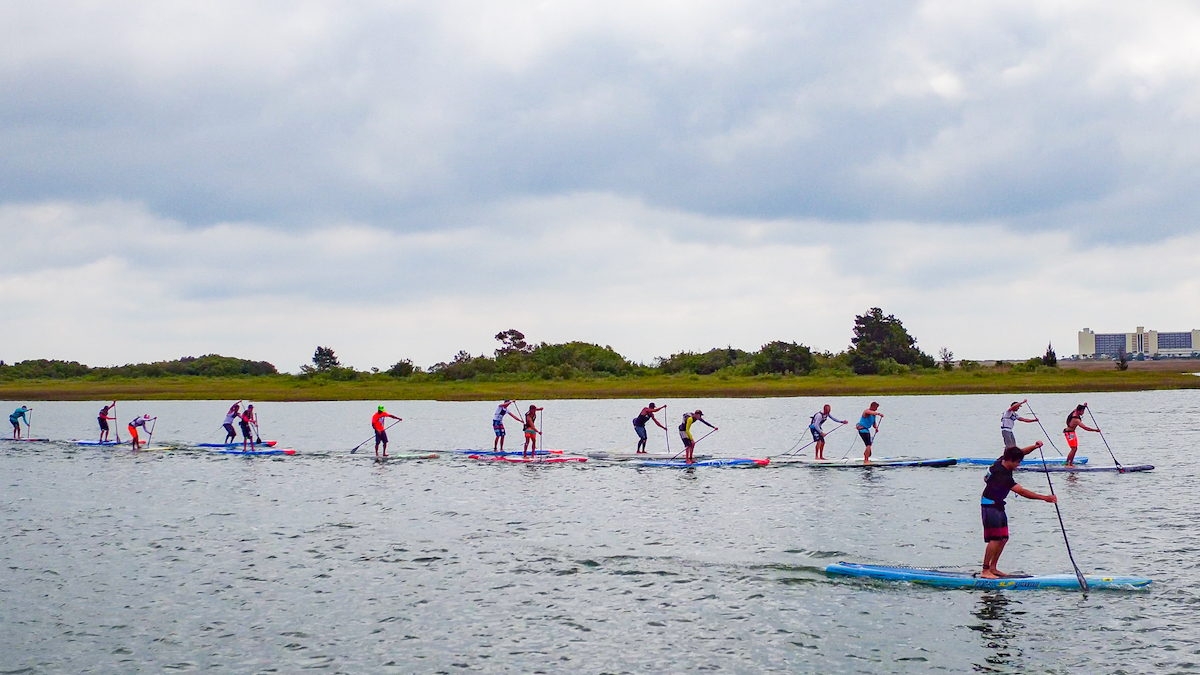 Lead pack in the 2016 Graveyard Course was stacked! | Photo Courtesy: Carolina Cup
4. Inspirational Performances
Win or lose it's pretty much guaranteed that there will be paddlers who will provide inspirational performances that will be remembered for years to come. Whether is a huge comeback or an underdog coming out on top the drive that comes through on these athletes is inspiring to say the least. But not all inspirational performances come from the elite. The amateur racers will surely paddle their hearts out and reach the goals they set out to meet.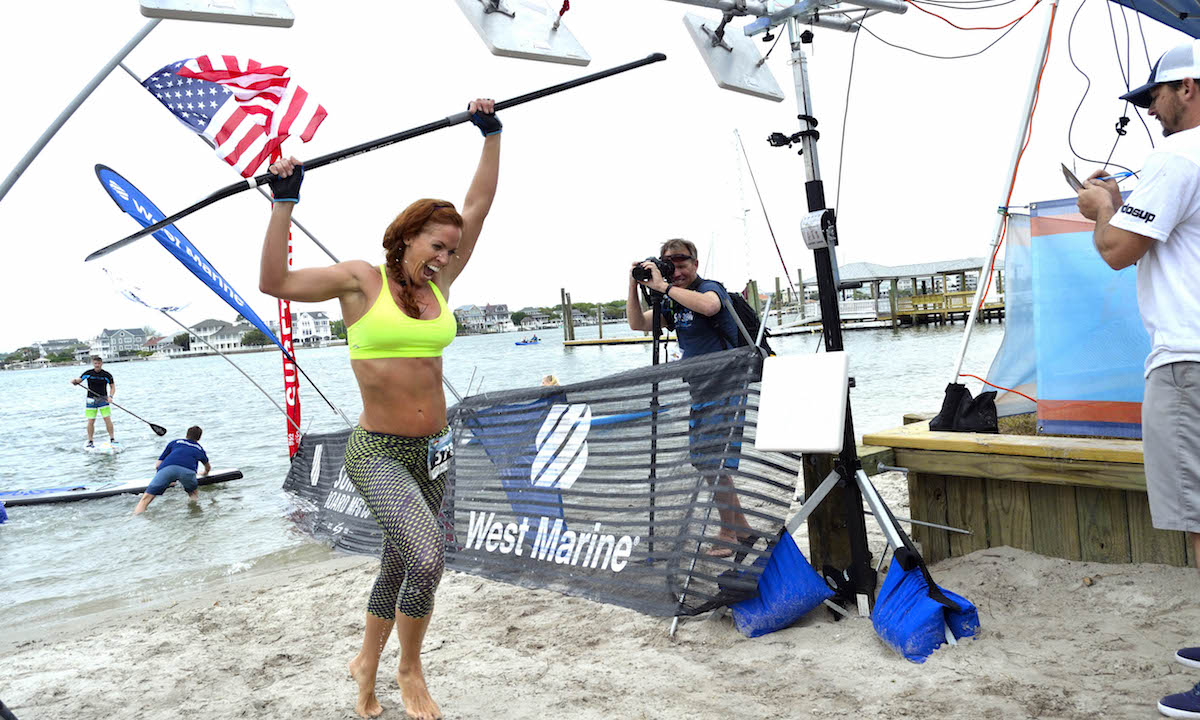 2016 competitor elated to cross the finish line. | Photo Courtesy: Carolina Cup
No matter what happens, the 2017 Carolina Cup is going to be an incredible event that will bring the stand up paddle community together for competition, learning and fun all in one place. We look forward to seeing how our predictions play out, stay tuned for an event recap early next week.
To see more news on the Carolina Cup, click HERE.
© Supconnect.com Copyrighted Exclusive Content
Last modified onThursday, 01 June 2017 16:19

Email

This email address is being protected from spambots. You need JavaScript enabled to view it.