BIC SUP Wing Ace-Tec Wins Gear of Year Award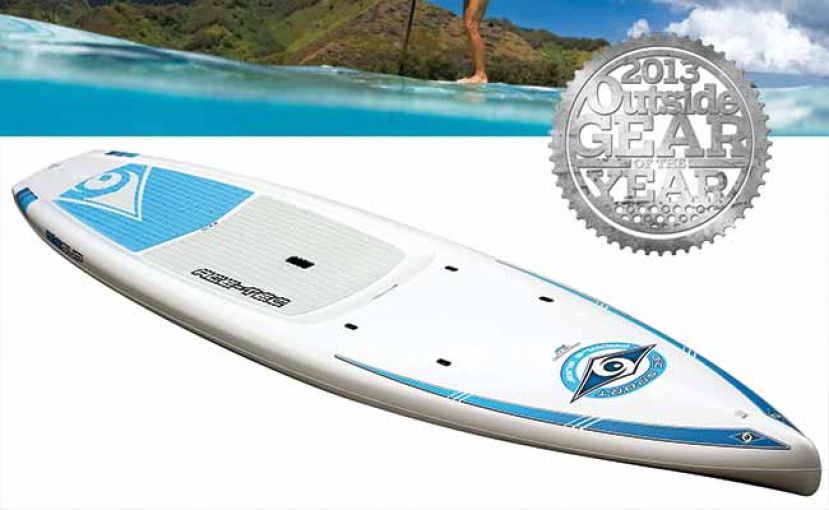 The BIC SUP Wing Ace-Tec Wins 2013 Outside Magazine Gear of the Year Award.
SANTA FE, NEW MEXICO — Just recently Outside magazine announced the Summer 2013 winners of the Gear of the Year awards which are featured in the Outside Summer Buyer's Guide that hit newsstands on April 30th. ·The magazine shared their favorite products for this season, which included the 11' and 12'6 WING ACE-TEC stand up paddleboards from BIC SUP!
According to the Official Press Release from Outside Magazine, "The Outside summer Buyer's Guide not only highlights the very best in adventure gear, from sports equipment, tools, and gadgets to footwear, outerwear, and sunglasses, but also calls out the best values in each class." With this knowledge, a huge congratulations in in order for BIC SUP who took the 2013 honors for SUP and ought to be extremely "stoked" and excited about their accomplishment!
BIC product and marketing manager Jimmy Blakeney shared, "Shaper Patrice Remoiville, working closely with the BIC SUP team in Europe and North America, designed two fun, functional, user-friendly touring boards. Partnered with BIC Sport's exclusive ACE-TEC manufacturing technology, the WING series offers a truly unique combination of durability, lightweight performance and affordability. Receiving this type of award is both humbling and extremely gratifying. It goes a long way in validating the time, energy and passion that goes into designing and testing the boards. It also highlights the company's commitment to manufacturing high-quality, high-value products at our own facility in Vannes, France."
Some of the quotes from the 2013 Outside Magazine Summer Buyer's Guide regarding the Wing Ace-Tec are:
"A Killer flatwater SUP"
"The WING Ace-Tec is bombproof…more durable than most boards on the market"
"A speedy, raceworthy ride that cuts through chop"
"Stable but won't feel like a dog to seasoned paddlers"
"In short - A practical, durable, affordable, fun-to-paddle SUP"
Congratulations again to BIC SUP and their team for winning this honor and for such a positive contribution to stand up paddleboarding.
ABOUT BIC SPORT:
Founded in 1979 by the Bich Family, of BIC Pen fame, BIC Sport grew from a passion for watersports partnered with world-renowned expertise in sustainable manufacturing. Visit www.bicsport.com to learn more about the company and discover the full range of BIC Sport products.
.
Last modified onThursday, 13 August 2015 17:29
Email

This email address is being protected from spambots. You need JavaScript enabled to view it.