Paddle Boarding Seville, Andalusia, Spain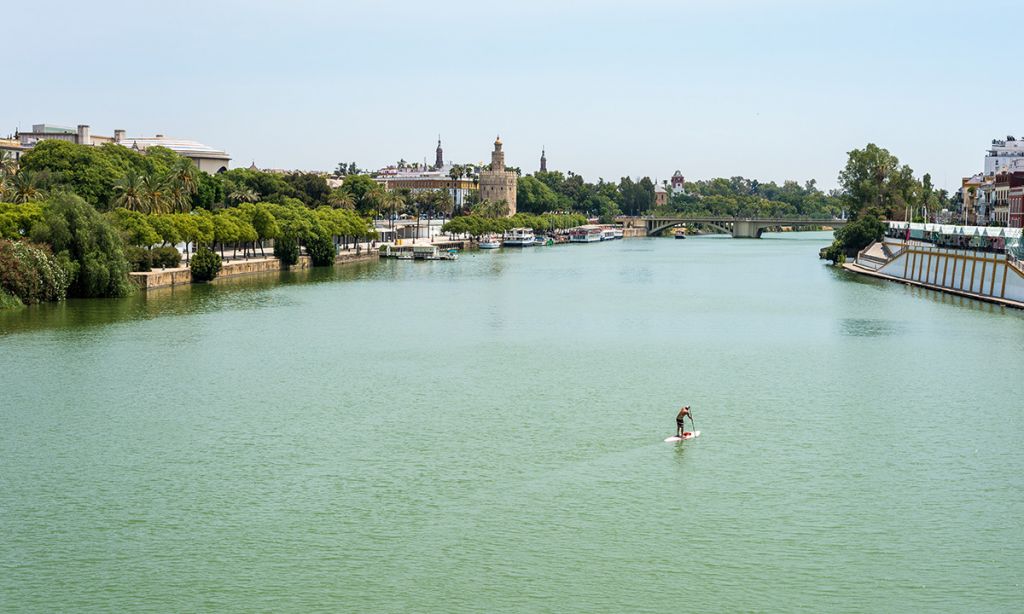 A view of the gorgeous Sevilla, Spain. | Photo: Shutterstock
Sevilla, Spain was voted ´Best City in the world to travel to in 2018´ by The Lonely Planet and for a very good reason! Sevilla encapsulates all of the wondrous joys that Spain has to offer in one magnificent and beautiful Spanish city. Spend lazy days idling through the winding cobbled streets, listening to the impromptu Flamenco that erupts on every street corner, eat delicious tapas and Paella in one of the hundreds of traditional restaurants, sample the local olives and jamon and wash it all down with an ice cold cerveza (beer) or tinto de verano (summer wine). All of this with the backdrop of a stunning historic city that basks in 300 days of sunshine. This is Sevilla. But you have to experience the sights and sounds and smells to truly believe it!
It's a destination for a fantastic city break for sure but, to add to its divinity, it has a secret! A mere 30 minutes escape of the city and you will discover some truly amazing Andalusian countryside. Head north and you will stumble across Sierra Norte, a mountainous area full of fantastic hikes, MTB trails and, of course, lakes for some serene SUP! Further to the west there is another area of natural beauty, Aracena, with several more stunning lakes to practice your paddle skills on and, if you explore a little further south, the Donaña National Park will appear with its wetlands, migratory birds and a stunning coastline to explore. So, if you long for an adventure in nature, Sevilla could be the perfect choice for you!
Lake and Soul, a local adventure tourism company registered with the Academy of Surfing Instructors (ASI), will arrange some truly unforgettable experiences by collecting you from your accommodation, transporting you to a lake or the ocean and provide a paddle tour with all tuition, equipment, and even a paddle movie to preserve your fantastic memories. Finished off with a beer on the beach or lakeside and you have the perfect addition to your stay in the beautiful city of Sevilla.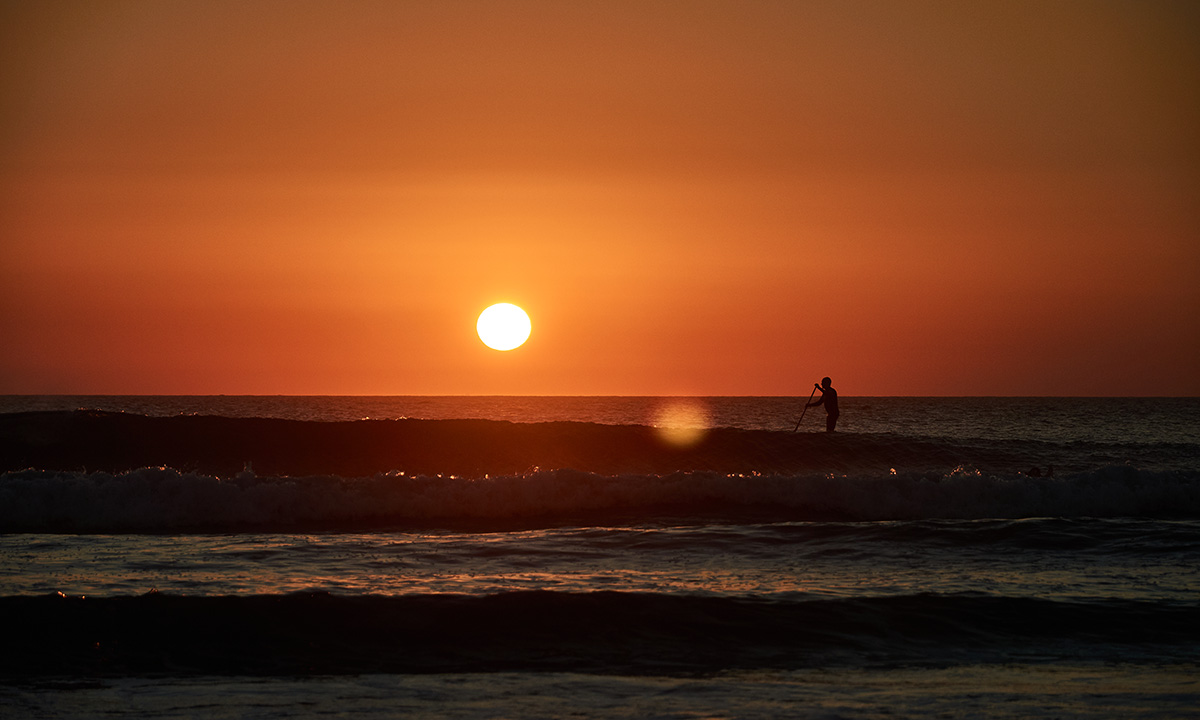 Andalusia sunset. | Photo: Shutterstock
Seasons
300 days of sunshine. Yep, it's that consistent! This is a year-round destination and every season brings its distinct beauty: from the winter with the stunning orange trees laden with fruit through to the endless summer where you can experience the intense vibrant Spanish sun for over 14 hours every day. The summer does get extremely hot with highs of 40ºC (104ºF) plus so if intense heat is not for you, it is best to avoid this time of year. It is, however, perfect for laid back SUP sessions in bikinis and boardshorts with a refreshing swim in the lake or ocean afterwards.
Spring is more relaxed as far as temperatures go but still with impressive highs of 26ºC (79ºF). It does tend to be the time of year when the rains arrive but usually the skies clear pretty quickly to reveal that Spanish sun once again! As far as the winter goes, it is still a great time to SUP. The crowds have dispersed so you can have the beaches and lakes all to yourself. The temperature is still mild and often breaks the 20ºC (68ºF) mark so paddling in board shorts and bikinis is still more than comfortable!
Just like the weather, water temperatures are also extremely consistent. The warmest is obviously in the summer months of June to September with highs of 23.8ºC (73.9ºF) but for the rest of the year it never drops below 15.4ºC (59.7ºF). So, with an average water temperature of 18.7ºC (65.7ºF) it makes Sevilla a more than pleasurable SUP destination year round.
Hot Spots
Aznalcollar
Photos: M.Brittain - Lake and Soul
Located to the North West of Sevilla is an unassuming traditional Spanish town, Aznalcollar. Nestled at the feet of the Sierra Morena mountains, you can drive straight through the town and you will stumble across the wonderful Embalse del Agrio - a stunning lake that offers kilometers of exploration and paddling. This is truly off the beaten track and you will likely spend the day in nature without seeing another soul, except maybe a herd of goats or sheep and a local shepherd! There are loads of access points to the lake and if you start above the dam the lake turns into a wondrous meandering river. It's a great idea to book a tour here with Lake and Soul to let them take care of all the planning and logistics for you.
Matalascañas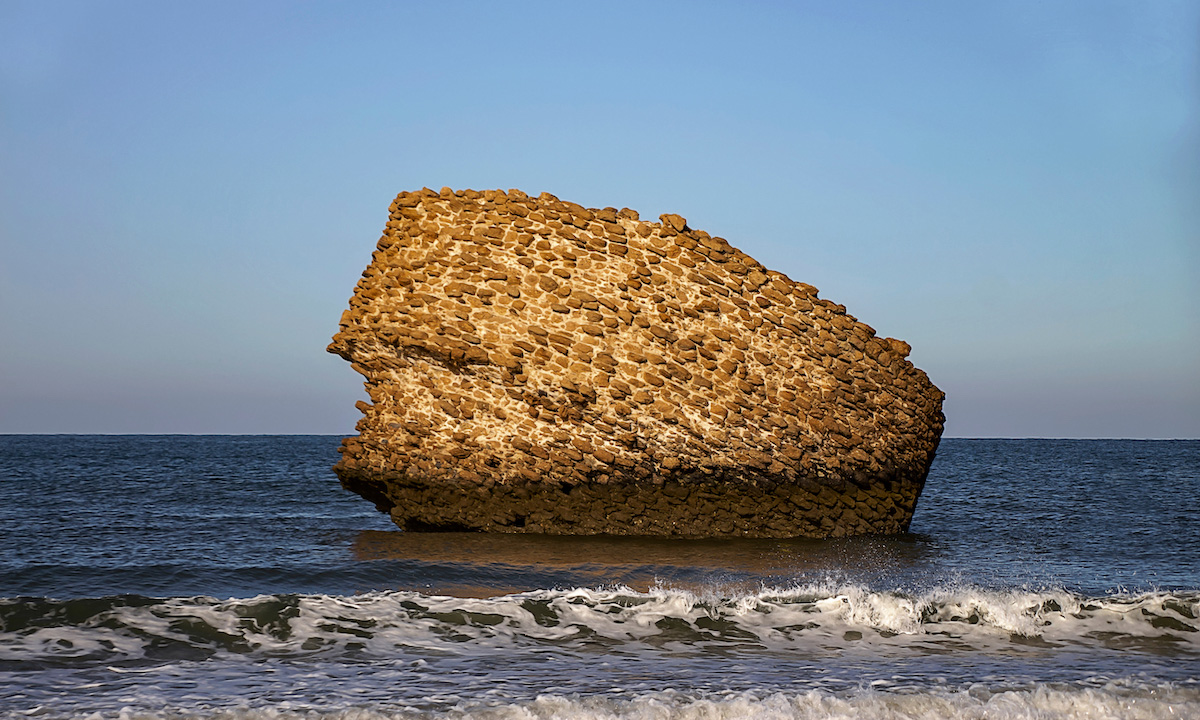 Torre la Higuera. | Photo: Shutterstock
Located in the Doñana National park an hour out of Sevilla, in the Huelva Province, Matalascañas is a small Spanish resort with 7km of golden sands. There are several restaurants here that you can visit post-paddle for some delicious tapas, a cold cerveza and some of Huelva´s famous prawns! The location itself is perfect for an ocean SUP adventure with lots of parking and access to the main beach is very good. It is famous for its ´upside down tower´in the sea, Torre la Higuera, a 16th century defense tower which makes an interesting monument to paddle around in the clear waters. You can set off on your SUP adventure in either direction and your paddle will give you an unrivaled view of the Doñana park stretching down to kilometers of deserted pristine sands making it an idyllic location for an epic SUP adventure.
Aracena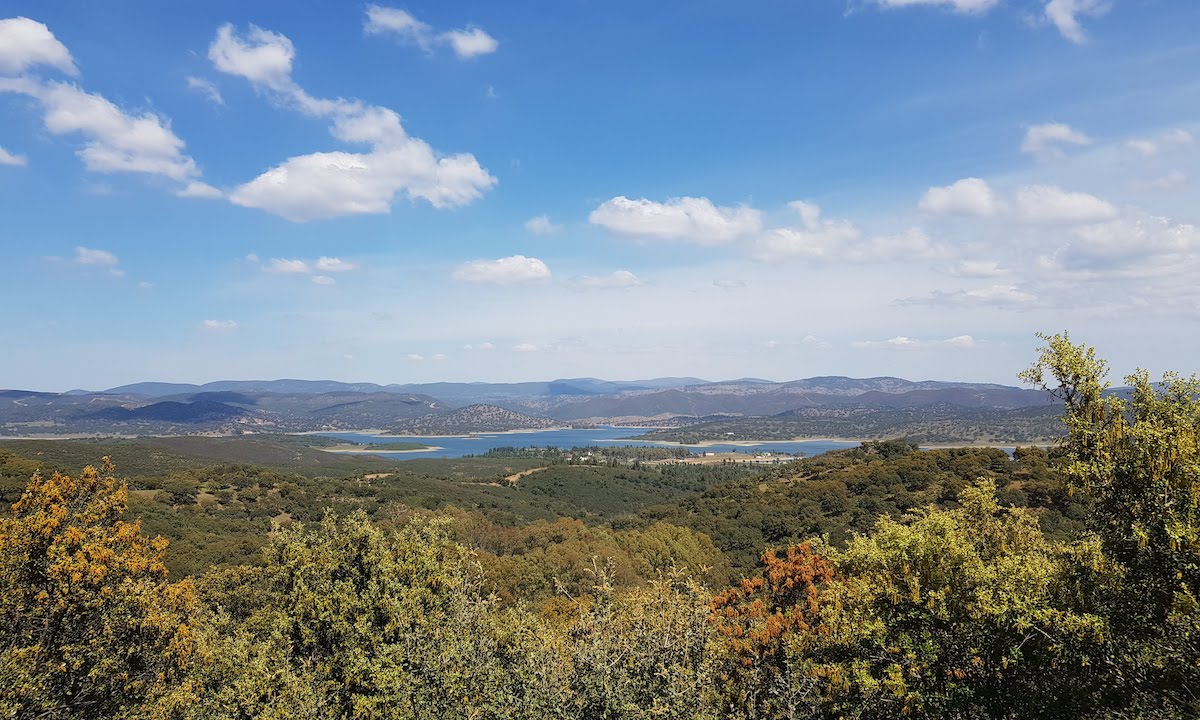 Photo courtesy: M.Brittain - Lake and Soul
Located about an hour and a half from Sevilla, Aracena itself is a beautiful Spanish town nestled in the Parque Natural Sierra de Aracena and Picos de Aroche, a vast area of outstanding beauty to the west of the Sierra Morena mountains. Within this area you can immerse yourself in nature and experience the true beauty that the natural environment has to offer, from chestnut trees and cork forests to the Egyptian mongoose and otters. History is rich here and exploring the quintessential villages will allow you to try the local gastronomy and learn about the local heritage. Within this region, you will find the Embalse de Aracena, a fantastic lake with a perimeter of 135km, making it an ideal location for some stand up paddle boarding. There are lots of different access points to the lake with single lane tracks taking you to some wonderful secluded spots. If you want a more populated starting point, head to the Presa to Aracena where you will find a car park of sorts with a wonderful lakeside restaurant, La Cantina. This area has so much to offer and is a truly stunning area for an adventure in nature on a SUP board.
Isla Cristina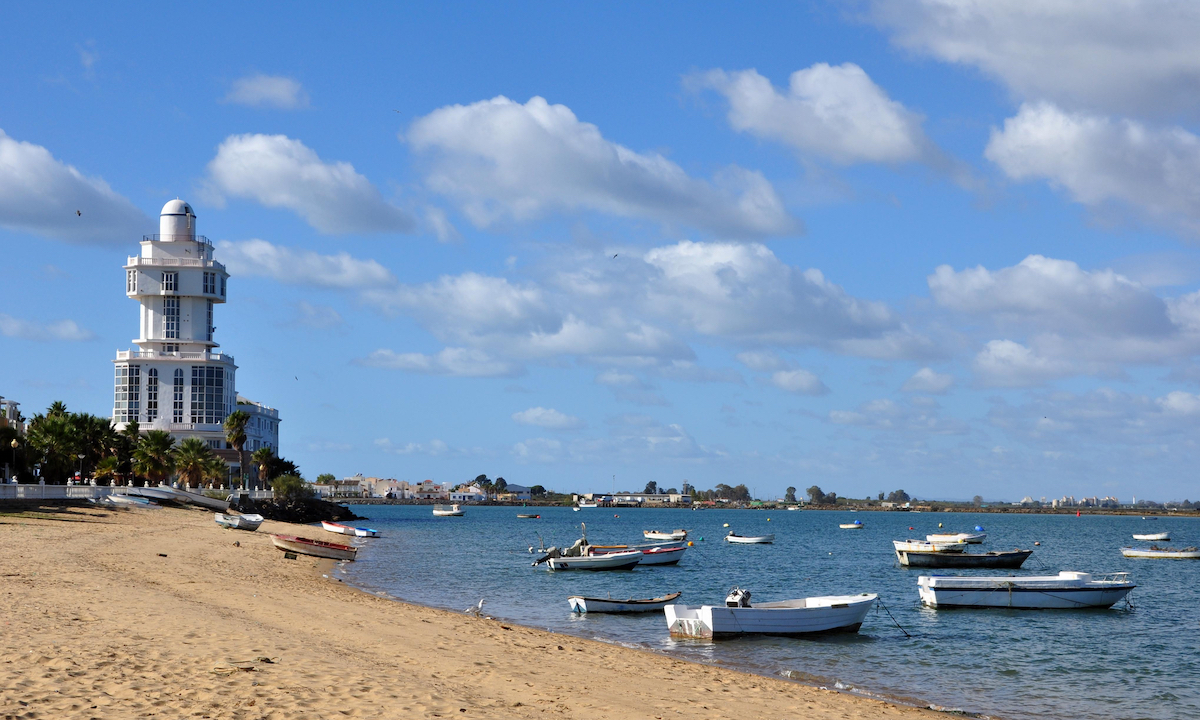 Isla Cristina. | Photo: Shutterstock
Isla Cristina is located in Huelva about an hour and a half from Sevilla on the Costa de la Luz (Coast of light). It is one of the most important fishing ports in Andalucia and, with its expanse of salt marshes, you will discover some amazing wildlife including the magnificent flamingos! It does evolve into a busy resort for the summer months so if busyness is not your thing, it is best to avoid this time of year, although with 12km of fine golden sandy beaches, you will be sure to find yourself some peace and tranquility. There are ten beaches in total, and all are maintained to extremely high standards with all the services that you could possibly need for a days SUP adventure. There are lots of places to park and access the beaches and this is a fantastic location for a sunset SUP on the Atlantic ocean.
Further afield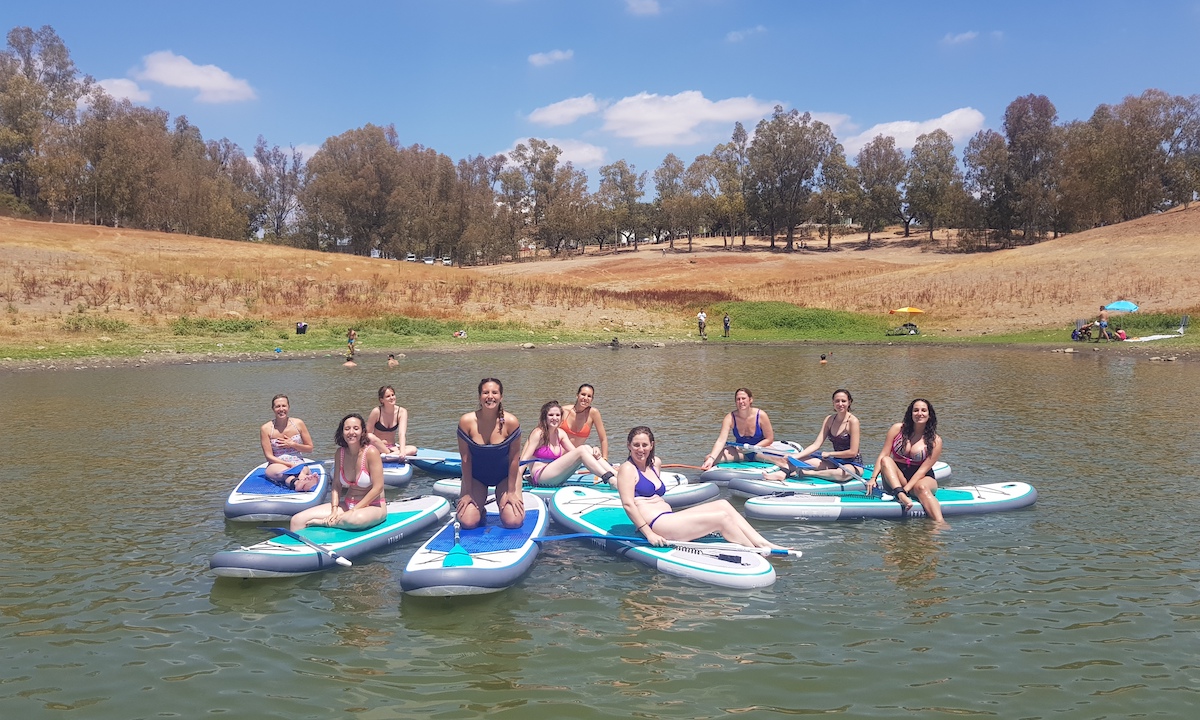 Photo courtesy: M.Brittain - Lake and Soul
Andalucia really is a stunning location for some stand up paddle adventures and Sevilla is a superb city in which to base yourself. It has a fantastic atmosphere and with its proximity to a myriad of SUP spots it should definitely be on your bucket list of places to visit. In September it even hosts a SUP festival on its river with races for professional paddlers and amateurs alike.
If you do need some guidance and advice you should contact Lake and Soul for their expertise in arranging and delivering SUP experiences or courses to improve your paddle skills. They can even take you further afield if you want to experience more of this fantastic region in the stunning country of Spain. So, be it an early morning sun rise paddle on a stunning lake by yourself through to a sunset paddle on the ocean with friends, contact Lake and Soul and they will be sure to deliver an awesome tour tailored to your own needs - for a truly unforgettable SUP adventure.
Useful Links
www.lakeandsoul.com
www.andalucia.com
www.andalucia.org
www.visitasevilla.es
Last modified onTuesday, 12 May 2020 14:39

Matt Brittain is an adventurer and lover of nature. He has worked in various European spots; from mountain resorts, snowboarding to Greece, wind surfing. Ultimately, his heart and soul is in the water and, after training as a SUP instructor with the Academy of Surfing Instructors, he set up his ideal business in Southern Spain, Lake and Soul. Here, he is able to share his passion of SUP with others and provide them with truly unforgettable adventures.
Website: https://lakeandsoul.com/
Email

This email address is being protected from spambots. You need JavaScript enabled to view it.