All-Female SUP Team to Launch Sustainable Program for Underprivileged Women in Philippines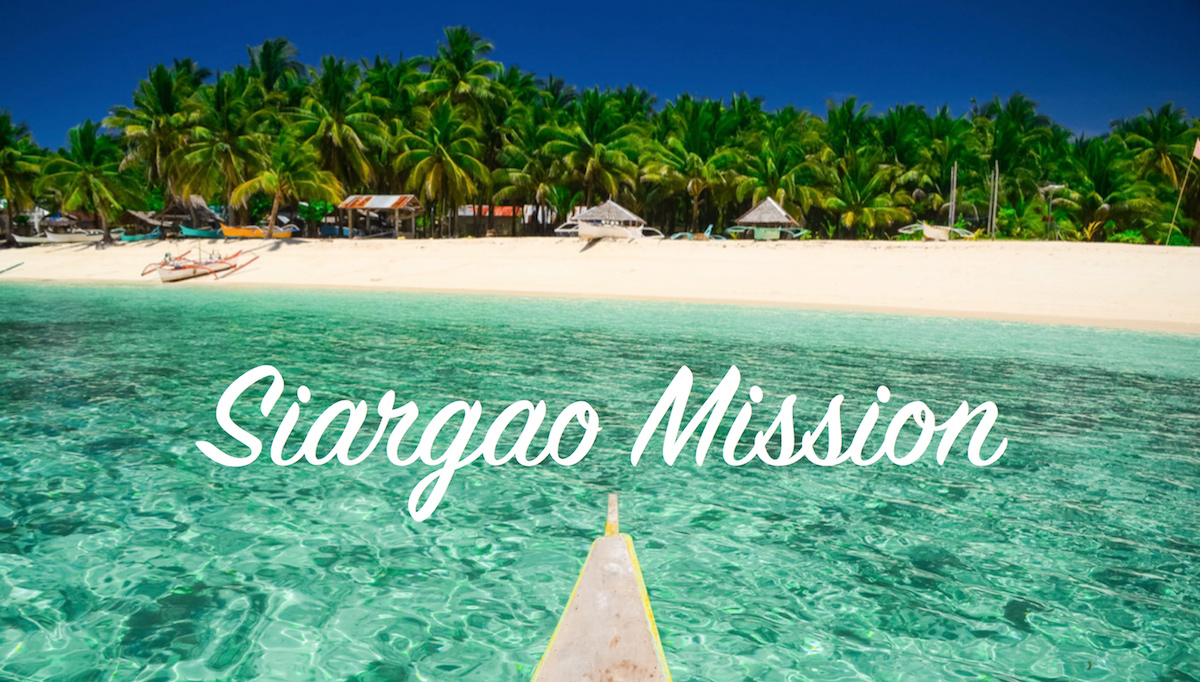 Photo Courtesy: Christine Amour-Levar
SINGAPORE, Philippines - In October 2017, a self-funded Surf & Stand Up Paddleboard (SUP) team of twelve women from Singapore and Manila, will embark on a four-day trip to Siargao, in the Philippines, to raise awareness and funds for a new ocean-conservation, bag-making livelihood programme. The project aims to benefit 120 underprivileged Filipino women living in Siargao. The team, under the banner of HER Planet Earth - a women's advocacy group headquartered in Singapore that promotes gender equality and the integrity of the environment - in partnership with Waste No Weekend - a movement that encourages individuals to devote 25% of their week to exploration - wants to highlight the importance of ocean conservation and the urgency of supporting women affected by climate change. An added objective of the trip is to raise $20,000 SGD - or ₱750,000 Philippine Pesos - for the Siargao Environmental Awareness (SEA) Movement, a local Filipino non-profit organisation focused on marine conservation, which is partnering with Her Planet Earth launch this sustainable bag-making initiative, to improve the lives of the local community of Siargao.
The programme, which will focus on recycling items such as shopping bags or plastic from the sea to create fashionable bags and accessories for sale, will simultaneously provide the community with a livelihood opportunity and reduce plastic waste and pollution in the oceans. Furthermore, the initiative will empower the community of Siargao by creating awareness about gender equality and more visibility for women's contributions to society as well as promote responsibility towards environmental conservation.
Photos Courtesy: Christine Amour-Levar
"Women are more vulnerable to environmental degradation and climate change but have different viewpoints, concerns and ideas for progress. Un1l these are taken on board, with women empowered to play a central role in decision-making at all levels, environmental sustainability will remain a distant dream," said Christine Amour-Levar, Founder of Her Planet Earth, who wants to see 'gender' at the heart of climate action.
In addition to meeting the women who will benefit from the programme, the trip to Siargao will allow the team to discover the beauty of the island by taking them on an action-packed, four-day excursion, which will include, surfing, SUPing, trekking, snorkelling, island hopping, yoga and so much more. Siargao is a teardrop shaped island known as the 'Surfing Capital of the Philippines'. It is located 800 kilometres southeast of the Philippines' capital Manila and belongs to the province of Surigao del Norte. Siargao has a land area of approximately 437 square kilometres (169 sq. miles) and is considered a secret paradise and a hidden gem with 48 islets of perfect white sand, enchanting lagoons, caves, sand bars, coral reefs, unusual rock formations, exotic wildlife, endless rice fields, waterfalls and a large mangrove forest reserve.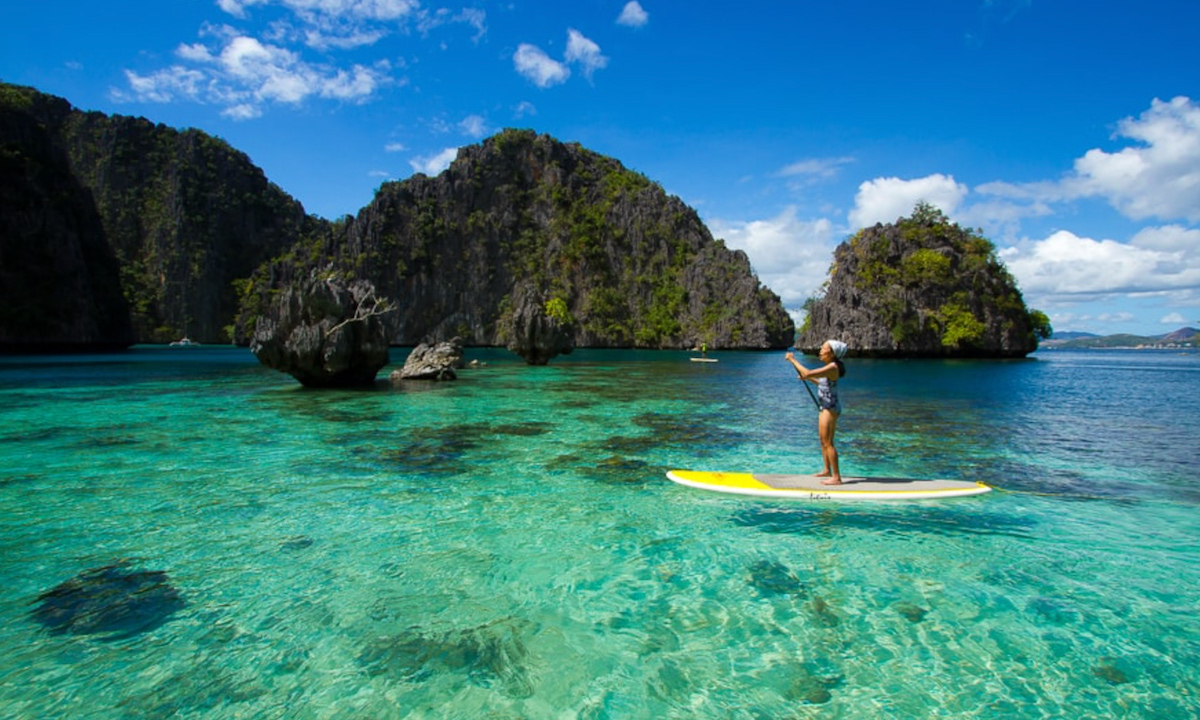 Photos Courtesy: Christine Amour-Levar
By means of this trip to Siargao, the team hopes to encourage society to sit-up and pay attention to grave issues such as climate change and gender inequality around the world. They are keenly aware that in many countries, women tend to be marginalized from economic and political power, and have limited access to financial and material resources. This increases their vulnerability to climate change and limits their potential to adapt. Studies show that after climate disasters, it is generally harder for poor women to recover their economic positions than poor men. Women's mortality from climate-related disasters is also higher than that of men. The team passionately feels that women have the right to - and need to be - at the forefront of efforts to deal with climate change because ultimately, they firmly believe that women are Gamechangers with unique knowledge and solutions to move the needle on sustainability.
About HER Planet Earth
HER Planet Earth is a global women's advocacy movement that promotes a deeper connecGon between women empowerment and the integrity of the environment. The group's strategy is to organise acGviGes to increase awareness and raise funds for programmes that empower and educate underprivileged women and engage them in environmental issues and conservaGon acGviGes. HER Planet Earth partners with nature lovers, environmentalists, polar explorers, adventurers, women's rights advocates, feminists and NGOs that have programmes and structures in place dedicated to building a deeper connecGon between gender equality, genuinely sustainable development and the protecGon of the environment.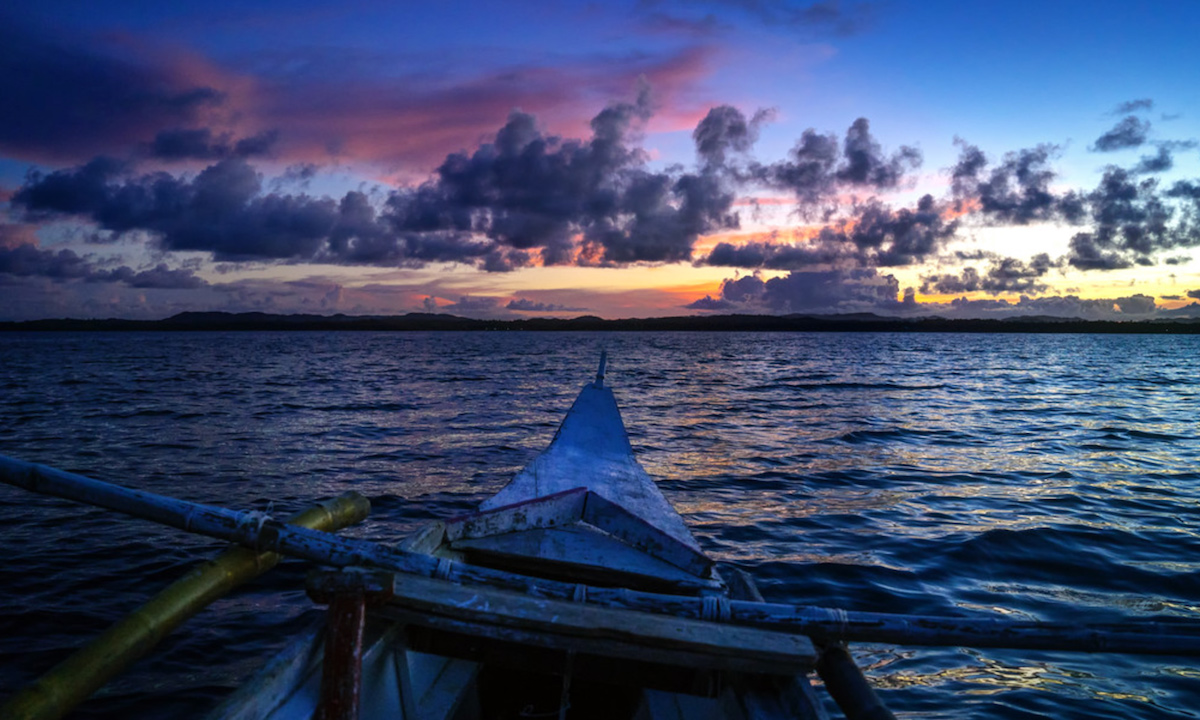 Photos Courtesy: Christine Amour-Levar
About Waste No Weekend
#WasteNoWeekend is a movement that encourages individuals to make full use of their weekends to live a fuller and better life. The group recognises that most people spend 75% of their time and energy at work, with only 25% lei for leisure and personal growth. This 25% should be purposefully used for things that really matter in life, like going on an adventure, exploring new sites, learning a new skill, upgrading a talent, helping others or spending quality time with people who matter. Waste No Weekend partners with groups that promote activities and experiences that enrich the body, mind, heart and soul.
About SEA Movement
Siargao Environmental Awareness (SEA) Movement is a collaboration of individuals and/or groups who want to help preserve the natural resources and beauty of the island which the local and the traveling community rely on for an epic life.This is also a hub for connections and networks of people with unique skills - surfers, artists, writers, journalists, IT experts, policy-makers where we can all contribute to solving the island's environmental problems. The SEA Movement aims to create waves of change and clean waves to surf on.
Last modified onTuesday, 03 October 2017 15:49

Submit your news, events, and all SUP info, so we can keep promoting and driving the great lifestyle of stand up paddling, building its community, and introducing people to healthier living.
Website: supconnect.com
Email

This email address is being protected from spambots. You need JavaScript enabled to view it.