26-Year-Old Paddle Boarder Drowns in Huntington Harbour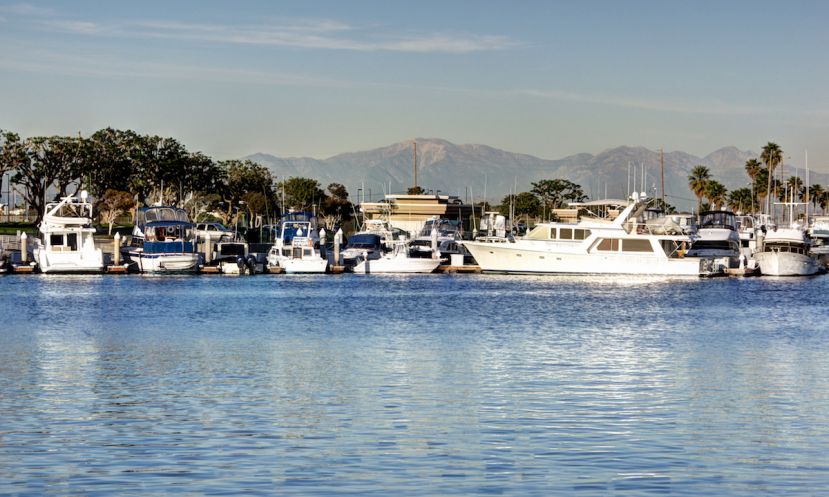 A view of Mt. Baldy from the Huntington Harbour. | Photo: Shutterstock.com
HUNTINGTON BEACH, California – Tragic news coming out of Huntington Beach, CA as a 26-year-old man fell off his paddle board and disappeared into the murky waters of Huntington Harbour on Tuesday, giving us all a tragic and sobering reminder of the importance of leashes and Personal Floatation Devices (PFD).
"The man was stand up paddle boarding with a relative when he fell off at about 3:40 p.m. near the 16500 block of Channel Lane," said Steven Teasdale, Huntington Beach Fire Captain.
Jose Mendoza, who did not know how to swim and was not using a personal flotation device, was eventually pulled from the water in critical condition after a 25-minute search. The Fire Department and lifeguards promptly searched for Mendoza but were challenged by zero visibility under the surface of the harbor's waters. Mendoza was treated by paramedics, but was pronounced dead at 5:04PM at Hoag Memorial Hospital in Newport Beach by the Orange County coroner's department.
A YouCaring page setup to help raise money for funeral costs and had this heartfelt reminder to take the necessary safety precautions when paddling out.
"For those you who didn't know him, he was one of the nicest guys out there. He had changed a lot for the better in the last year and was definitely working on himself to become an even better human being. He loved his family and his friends deeply and always tried to help everyone out in whatever way he could. He recently became a certified PTA and was about to devote his life to helping strangers get their lives back on track, but his life was cut short. In a tragic accident, Jose passed away on July 18 paddle boarding in Huntington Beach harbor. He was not wearing a life vest... If ANYONE does any kind of water activities, please take the necessary precautions and wear a life vest."
At the time of this article, it has yet to be determined if the rental shop that had rented the paddle board to Mendoza had communicated with Mendoza about the Stand Up Paddleboard Industry Association (SUPIA) best safety practices, or if there was even a liability waiver signed warning about the dangers of paddle boarding without a PFD or leash.
Last modified onWednesday, 19 July 2017 16:38
SAN DIEGO, California - Former editor for Dining Out San Diego Magazine, Randy Villarba has been featured in Culture Magazine, 90:00 Minutes Soccer Magazine and Mammoth Times. If Villarba is not paddling in his hometown of San Diego, chumming the waters in San Clemente or SUP fishing on one of his favorite lakes in the Sierra Nevada, he is working as a regular down at the La Jolla Comedy Store.
Email

This email address is being protected from spambots. You need JavaScript enabled to view it.