Supconnect Awards 2014 Winners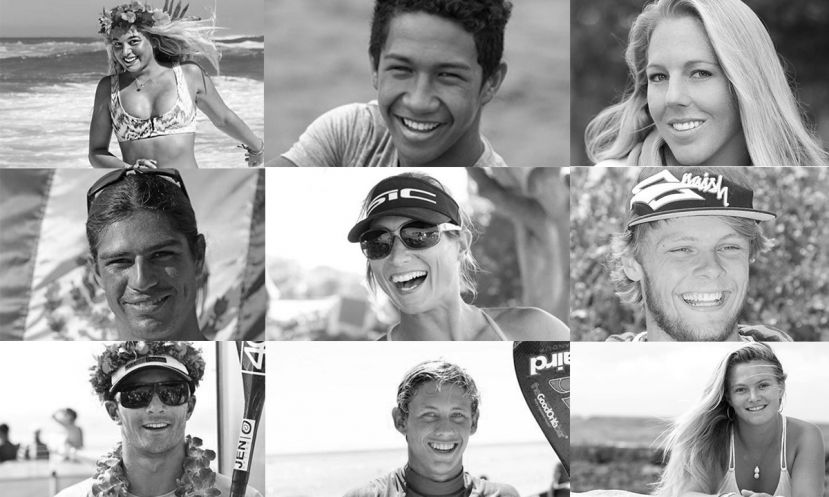 The 2014 Supconnect Awards Winners
SAN DIEGO, California - Better late than never right? In preparation for the exciting launch of the 2015 Supconnect Awards, here we announce the winners for the 2014 Supconnect Awards. Now before diving into it, here are a few things to know about the Supconnect Awards. Two things set it apart: it's the world's first awards in the SUP industry and its selection criteria are rooted not only in performance but first and foremost on characters that convey the zeitgeist of the sport (a highly inclusive activity, worthy of the family and everyone else). More on the criteria below.
The Awards started in 2010 and has run every year since. Last year, due to the launch of the new Supconnect website, we were not able to run it as usual and are now making the announcements a bit out of sync with our normal schedule. But without further ado, here are the winners of the 2014 Supconnect Awards.
2014 Supconnect Man of the Year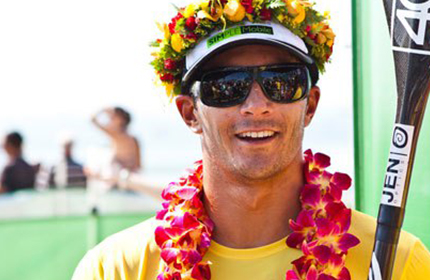 1. Danny Ching
There aren't enough good things to say about this guy. In 2014 Danny had quite an exciting year winning the Carolina Cup, displaying an incredible performance at the 2014 Battle of the paddle and all while having a gigantic smile on his face. Danny not only did well competitively in 2014, but he also hosted numerous clinics and is the man behind 404sup, one of the leading brands in the SUP space. Danny is an all-around guy and an exceptional ambassador for the sport, which is why he is the 2014 Supconnect Man of the Year.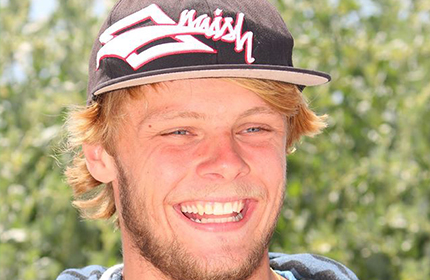 2. Casper Steinfath
Casper is one of those guys who always has a smile on his face. Casper is from Denmark and is one of the top athletes from Europe. He is a well-rounded stand up paddler and excels in both SUP surfing and SUP racing competing on both the Stand Up World Tour and Series. Casper Steinfath is also an athlete representative for the ISA. In 2014, Casper won the biggest race of the year in Paris, the Nautic SUP Paris Crossing. Casper is a phenomenal ambassador for the sport and is a great role model for the stand up paddle youth.

3. Fernando Stalla
Fernando Stalla is one of Mexico's best athletes on the International SUP racing and surfing circuit. Fernando resides in Sayulita, Mexico and began to pursue stand up paddling in 2010. In 2014, Fernando opened the eyes of everyone worldwide when, as a notable SUP surfer, he came into the Payette River Games and took home first place, proving his ability to be exceptional. Fernando is one of the most approachable guys anywhere you go and is an awesome person to be around.
2014 Supconnect Woman of the Year
1. Lina Augaitis
Lina Augaitis opened a lot of eyes in 2014. The 35 year old Canadian SUP athlete lives and trains in Vancouver BC Canada. In 2014, Lina won a Gold Medal at ISA's, Battle of the Paddle (BOP) Distance and overall champion as well as the Overall 2014 World Champion in the World Series. But of all those achievements, the most impressive one is arguably her performance at the BOP Elite race, when she competently paddled through head-high surf to take the 2nd spot on the podium, even though she had rarely paddled in the surf before and had just a few training sessions with Ian Cairns to prep for the race. Ian Cairns is a former world surf champion and coach of the US SUP team. Augaitis displayed humility and an eagerness to overcome her shortcomings, showing us all that even the best still need a lesson or two occasionally. Lina mostly enjoys inspiring and teaching others to follow their passions in life as she is a certified school teacher and has taught outdoor education and physical education in China, and BC. Lina is an exceptional ambassador to the sport and we're proud to name her the 2014 Supconnect Woman of the Year.
2. Izzi Gomez
While still technically considered a grom, at 14 years old, Izzi Gomez's skills as a stand up paddler are anything but. Florida native but now San Clemente, California resident Izzi Gomez stormed the Stand Up World Tour dominating the season and taking the 2014 Stand Up World Tour World Championship Title. We forget that Izzi is just a teenager because of her deep talent but she is just a normal teenager who loves to have fun. Izzi loves singing and one of her best friends is her older brother and another talented SUP surfer Giorgio. Izzi has a bright future in standup paddling and is sure to be a major threat for years to come.

3. Candice Appleby
Candice Appleby is a professional ocean athlete from San Clemente, California. She has been deemed by many as the 'Queen of SUP", and has had stellar performances for years. 2014 was Candice's comeback year as she had injured herself in 2013 and took the year off having some speculate that her best years were behind her. She proved everyone wrong taking wins at the Payette River Games and regained her crown with a major win at the 2014 BOP Elite race over a stacked field of competitors. Candice also is one to give back as she once again worked diligently (along with other great partners) on organizing an all-kid event called the SUP Fiesta which is now the event to attend as a SUP grom.
2014 Supconnect Grom of the Year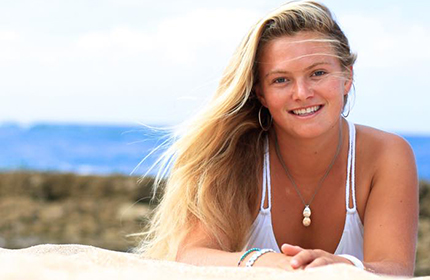 Fiona Wylde
Hailing from Hood River, Oregon, the then 17 year-old Fiona Wylde put herself on the map in 2014. Fiona had a big year in both SUP surfing and racing taking wins in both. Fiona started off the year with a win at the annual Surftech Shootout, took the Jr. Pro win in surfing at the annual SUP Fiesta and then paddled her heart out to get 3rd at the BOP Elite Distance race. She then ended her year with a win at the World Series Finals winning the Women's Elite Distance Race. Fiona stands apart from many of her competitors with her bubbly personality and positive attitude. Fiona is sure to transition into a major threat among the women in both surfing and racing in the years to come.

Noa Hopper
With a passion for ocean awareness and education and the motto of "everyday is a good day," Noa Hopper isn't your average 16 year old. The then-15-year-old Noa was the youngest competitor to be invited to the 2014 Ultimate SUP Showdown and at the SUP Fiesta Jr. Pro got 2nd place in SUP racing and was a finalist in surfing. He also is on the US Olympic Sprint Kayak and Canoe Jr. team. Oh, and we should mention that he learned to speak Mandarin Chinese so that someday he can negotiate with China about saving sharks and also so he can speak fluently with SUP industry manufacturers, or at least we hope. Not bad for a 16 year old.

Poenaiki Raioha
Tahitian Poenaiki Raioha was relatively unknown internationally until his breakthrough performance at the 2014 ISA World SUP Championships in Nicaragua. The then-17-year-old Poenaiki showed up at the event as a newcomer and left with a Gold Medal in SUP surfing. As a kid from Tahiti, Poenaiki has the style and grace in and out of the water and it shows in his humility and demeanor.
The athletes chosen for the Supconnect Awards all went through the same criteria which is based on four qualities:
Ambassadorship: Conveying the cheerfulness and inclusiveness characteristic of the sport.
Involvement: Attending events and gatherings, having a finger on the pulse of the sport.
Performance: Showing proficiency in the sport, though top results are not a requirement.
Support: Having a following and votes to show you have some support to validate your credibility.

Congrats to all of the 2014 Supconnect Awards Winners and stay tuned for the 2015 Awards to start on July 1, 2015. And to make it all the more exciting, the Supconnect Awards has partnered with the Association of Wind and Watersports Industries (AWSI) to announce the winners during the awards party at the September 2015 Surfexpo in Orlando, Florida. Get involved with the Supconnect Awards 2015 kicking off 7/1 and support your favorite athletes.
Last modified onTuesday, 30 June 2015 09:06

Submit your news, events, and all SUP info, so we can keep promoting and driving the great lifestyle of stand up paddling, building its community, and introducing people to healthier living.
Website: supconnect.com
Email

This email address is being protected from spambots. You need JavaScript enabled to view it.