The Best Bucketlist Paddle Boarding Destinations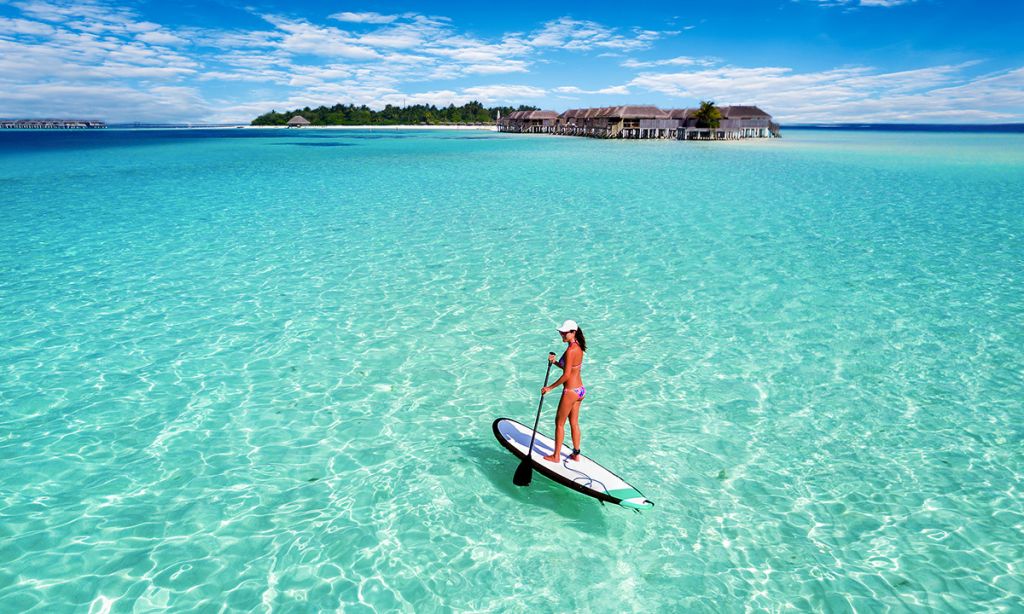 Somewhere in the Maldives... | Photo: Shutterstock
Are you searching for unique and epic locations to go paddleboarding? If so, you are in the right place. Here you can learn about some of the best of the best places to take your standup paddleboard and have an amazing experience. Don't underestimate the benefits of going to one of these picturesque locations. From beautiful locations in the Midwest and south to paddle boarding while on New England cruises, explore some of the top destinations for this activity.
Merritt Island, Florida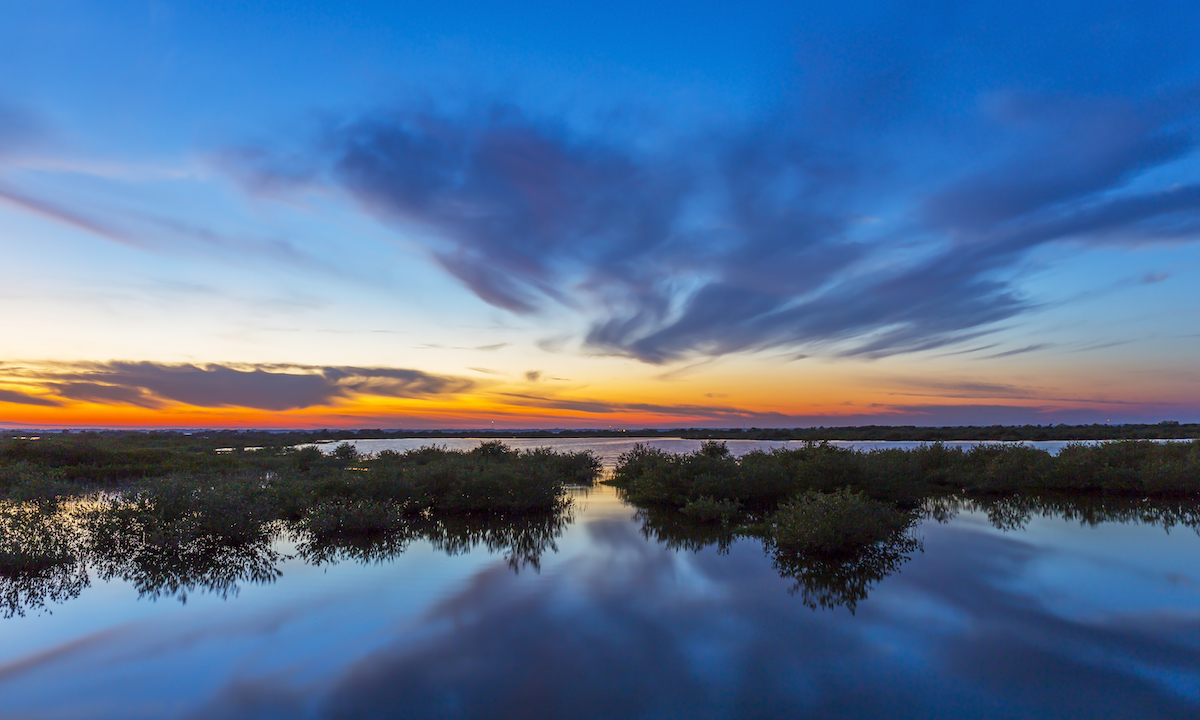 Beautiful Merrit Island sunrise. | Photo: Shutterstock
If you have a bucket list, you should make sure this bioluminescent tour is added to it. If you opt to go paddleboarding, consider taking a trip down the Banana River, but wait until after dark. As you float and paddle alone, you will begin to stir up the dinoflagellates, a type of single-celled microorganisms, that will glow. These create an amazing glow-in-the-dark spectacle.
The Colorado River, Arizona
Horsehoe Bend and the Colorado River in Arizona! | Photos: Shutterstock
If you want to have a SUP experience you won't soon forget, depart at the base of the Hoover Dam, which provides you with an amazing view. You can end your trip at Willow Beach, which is a distance of approximately 12 miles. It's best to take a few days to explore this area, otherwise, you won't get to experience all it has to offer. There are a large number of canyons and hot springs to explore, making this a beautiful and fun experience.
Huvadhoo Atoll, Maldives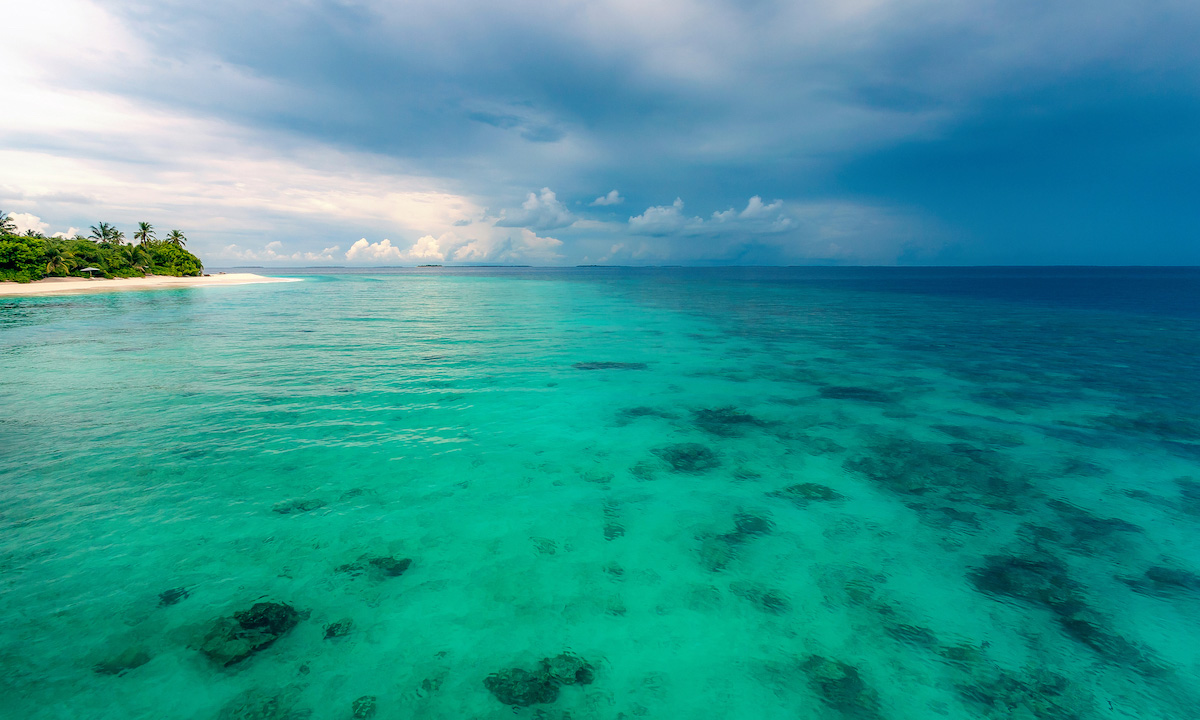 A view from the Huvadhoo Atoll. | Photo: Shutterstock
If you are planning to stay in Huvadhoo Atoll, you should take the opportunity to paddle your way over the pristine barrier reef in the area. When it is clear out, you can see as much as 30 feet into the water. Make sure to bring a snorkel with you so you can listen out for parrot fish who are nibbling on the coral. It is also common to see turtles, surgeonfish, and dolphins during your paddle boarding adventure.
Dewey Beach, Delaware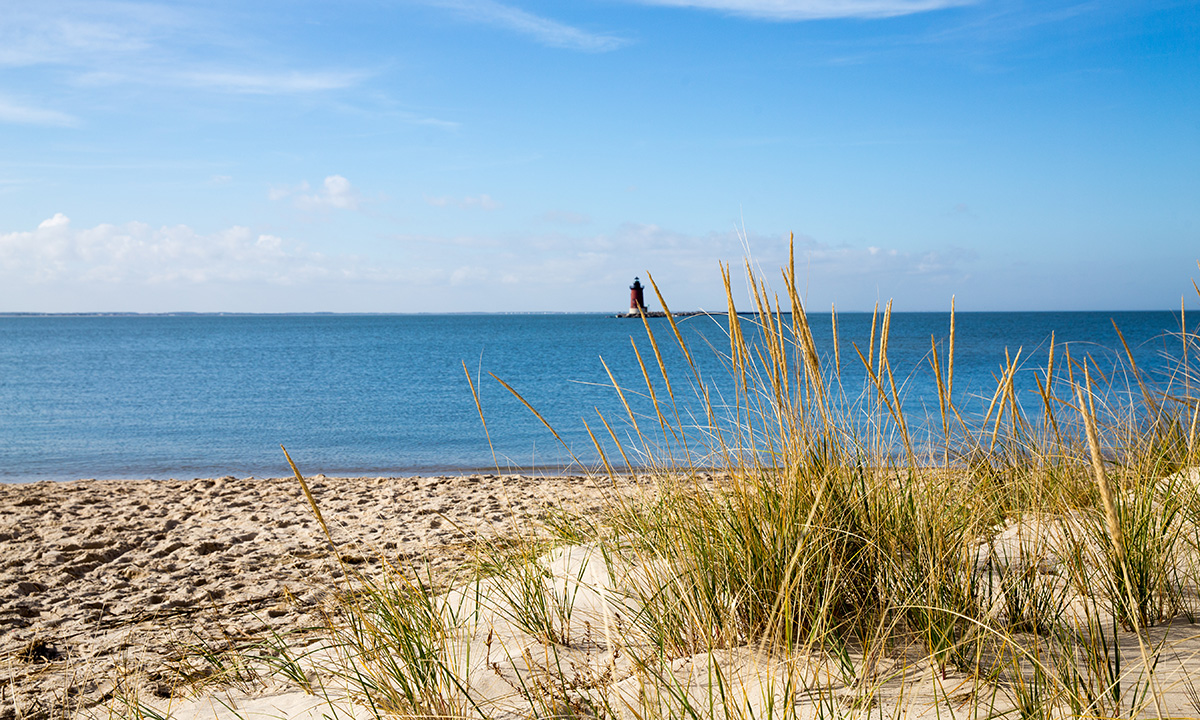 A view of the Lighthouse along the Cape Henlopen, Delaware seashore. | Photo: Shutterstock
Found just to the south of Rehoboth Beach, you'll find Dewey Beach – which is the perfect launching pad for a paddleboarding adventure. During your trip, you will float past an array of waterfront eateries, along with Cape Henlopen State Park and Thompson Island, where you are almost guaranteed to see a dolphin or two. If you plan your trip during the spring, make sure you watch out for the spawning horseshoe crabs along with the migratory shorebirds.
Antarctica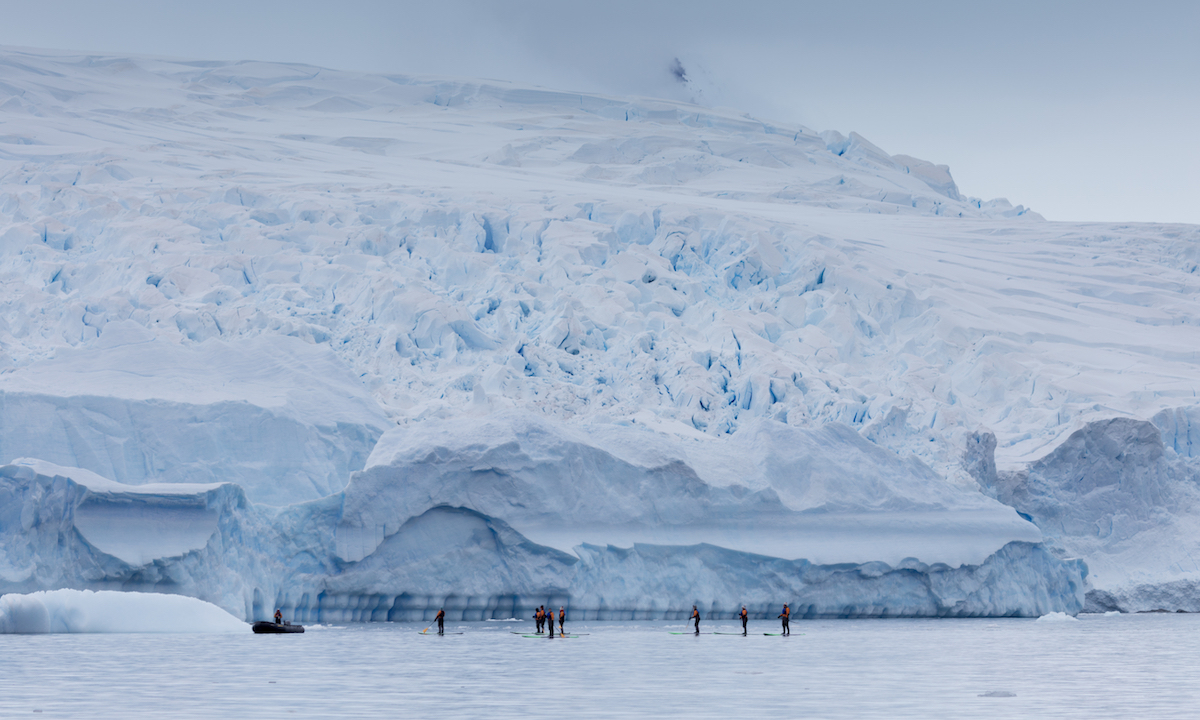 Paddle boarding in Antarctica is incredible! | Photos: Shutterstock
Did you even know that paddleboarding down the crystal cool waters of Antarctica was an option for you to experience? Before heading out, make sure you bundle up with a full dry suit, boots, gloves and then be ready to be wowed. Not only will you have the opportunity to see an array of penguins, dolphins, whales, and seals, but you also get the opportunity to pass nearby glaciers, snow, and icebergs – this exploration of the wintery world will be something you will never forget.
Kauai, Hawaii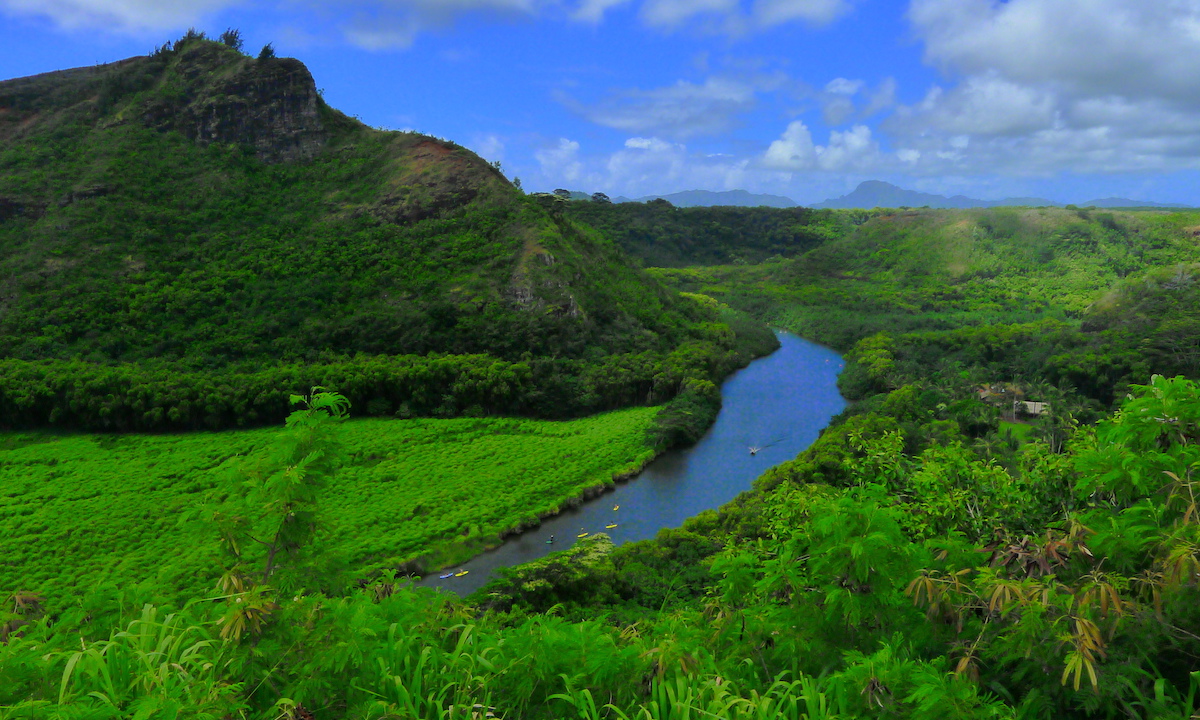 Aerial view of the Wailua River. | Photo: Shutterstock
If you visit this area, you can SUP down the Wailua River which runs next to the Sleeping Gian, which is a well-known mountain ridge in this area. You will find several companies offering tours that are going to help you explore this watery expanse. What's even more appealing about this location is that this is one of the few navigable rivers in this state, so keep it in mind.
Where Do You Plan to Paddle Board?
As you can see, there are more than a few amazing places to experience your paddle boarding adventure. Consider the options listed here to find the best locations for your needs. If you have a chance, visit them all. The experience will be something that you never forget, regardless of where you live or where you typically paddleboard. Be sure to check out some of the tours in these areas, as they will ensure you get the amazing experience you want.
For more SUP destinations, click HERE.
Last modified onThursday, 25 June 2020 17:01

Devin Caldwell is a young father, an avid traveler, and a lover of anything that involves being outside. His family and friends best know him by his love for good music and flexible legwear.
Email

This email address is being protected from spambots. You need JavaScript enabled to view it.