Making A Success Of SUP As An Individual With Disabilities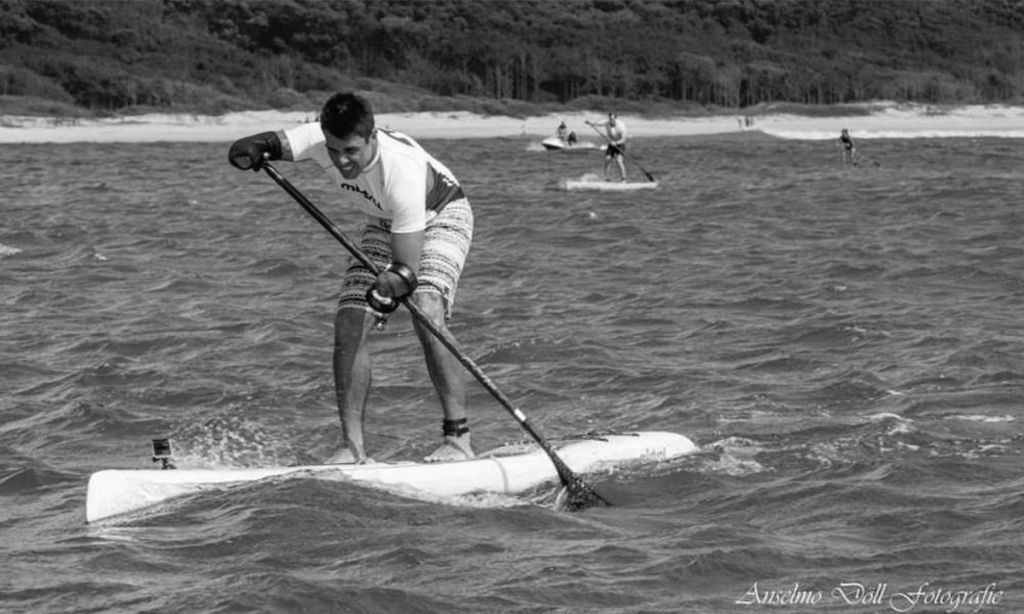 Jonas Letieri during the Brazilian Triple Crown 2015 - Long Distance Race - 34 KM. | Photo: Anselmo Doll Fotografie
Stand up paddleboarding (SUP) provides rehabilitation benefits to participants, according to research. This makes it a great activity for the 54 million Americans that are currently registered as disabled. SUP is great for children with disabilities, and it can be good for you too. No matter what your disability is, SUP can be adapted to suit your needs. So, if that's got your interest, read on to find out how to get started.
Find the right instructor
One of the great things about SUP is that you can complete a course to become a SUP instructor in 2 to 3 days. Although, you do need hours of SUP paddling experience under your belt too. Bear in mind that a newly-qualified instructor may not be the right instructor for you and your disability. Look for an instructor that has experience teaching SUP to disabled people. Not only will this provide you with confidence, but you can be sure that you'll get the most out of your lessons as well. An experienced instructor will also know how best to help you, whether it be physically or emotionally. Your local SUP school is the best place to start when looking for an instructor. Or, you could contact certified instructors directly.
Use adaptive SUP equipment
A key part of SUP is to stand up. But what about if you rely on a wheelchair to get by? Then you can try sit-down paddleboarding instead. There's no need to let a wheelchair hold you back from doing SUP as you can use a specialist board that holds you and a wheelchair. The Onit Ability Board comes with an all-terrain surf chair and a custom ramp. This design ensures you retain your independence and get to enjoy all that SUP has to offer. Plus, you get to benefit from an upper body workout and aerobic exercise which is good for your mental and physical health. SUP is just one water sport for people with impairments. Others include canoeing and kayaking. Swimming is good too and you don't usually need modifications to do it.
Opt for one-to-one sessions
SUP classes are usually held in small to medium-sized groups. This doesn't always work for people with disabilities, though, and could put them off from SUP altogether. For example, if you've got ASD, the noise from others can be overwhelming and lead to a meltdown. Or, if you've been diagnosed with ADHD, you may find that being around others unmotivates you. These are just a couple of examples where you should choose one-to-one SUP sessions instead of group ones. This will cost you more, but you'll get a lot more out of each lesson than you would if you were in a group environment.
Photo courtesy: iRocker
SUP is a great sport for everyone, including people with disabilities. Some adjustments that are needed to make SUP work for you, but these are easily doable. So, if you fancy giving SUP a try, follow these tips and you won't go wrong.
Last modified onWednesday, 19 April 2023 13:32

Jennifer Dawson is an experience freelance writer who specializes in food and nutrition. Working in fitness marketing previously gave her a good feel for the industry and since going freelance she has been able to explore her preferred topic areas such as diet, nutrition and food. Outside of work, Jen enjoys traveling, swimming and spending time with her young family.
Email

This email address is being protected from spambots. You need JavaScript enabled to view it.