6 Dog Breeds Great for Paddleboarding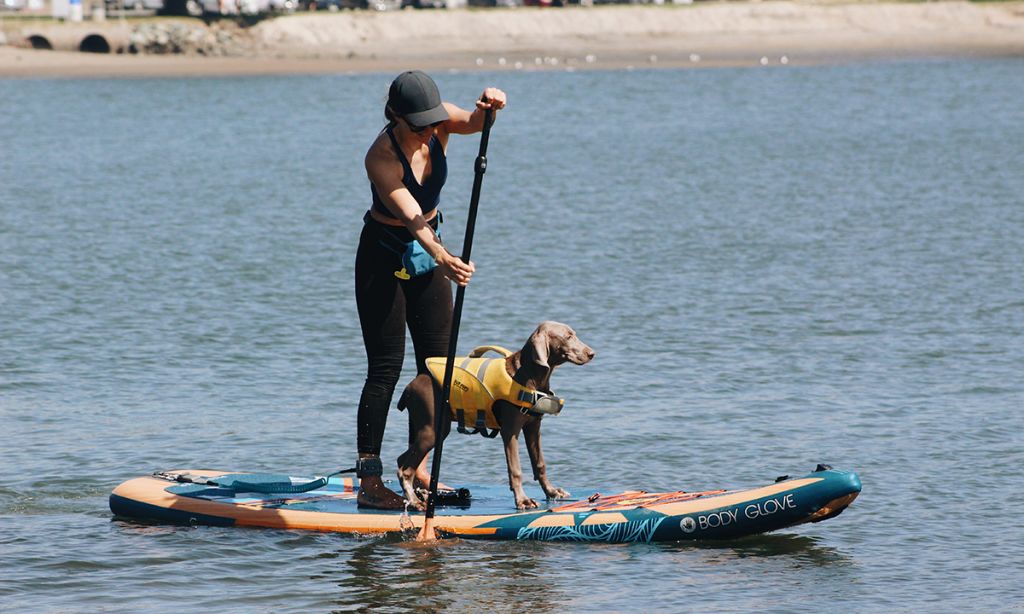 Photo © Supconnect
Some dogs are born to join you in the water, while others will take it a step further and try their hand—or paw—at paddleboarding. This lakeside or shoreline sport, which involves propelling oneself through the water with a paddle, is ideal for owners and canines who want to make more than a splash. If you're looking into becoming an avid paddleboard enthusiast, the following popular breeds will have no trouble hitting the waves with you. Just don't forget to pocket these helpful stand-up board tips!
Golden Retriever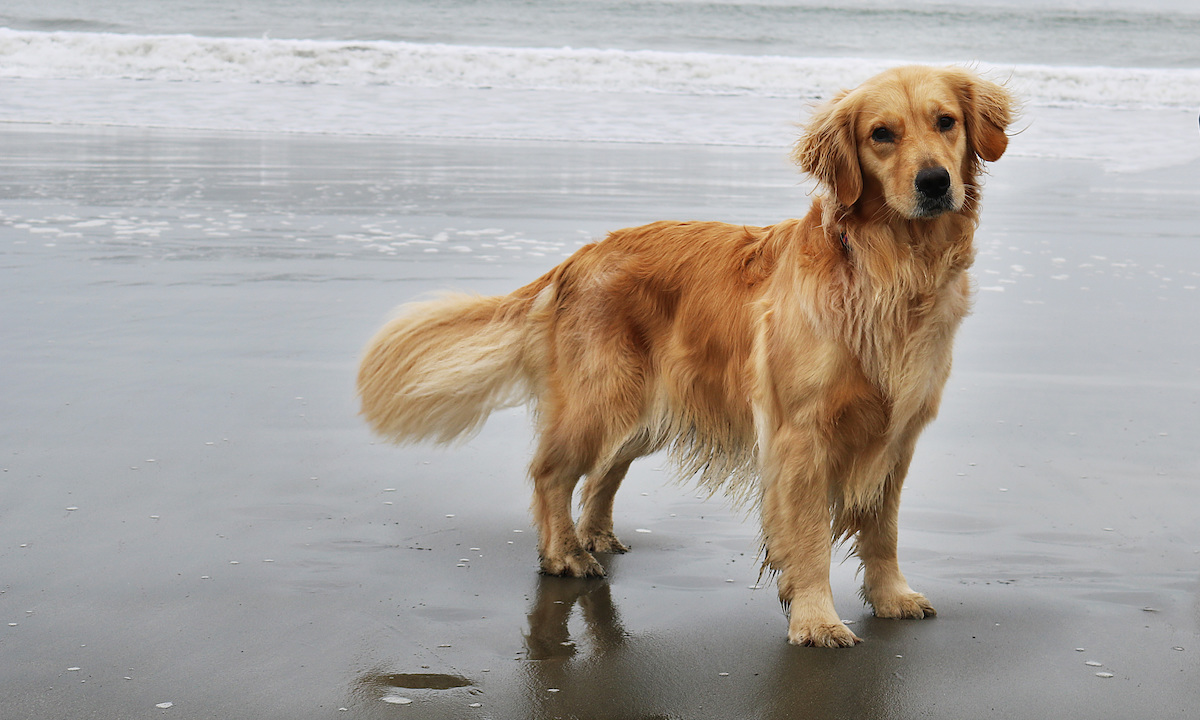 Golden Retriever. | Photo: Shutterstock
Adored for their playful demeanor, Golden Retrievers are easily amused and will not back down from an hour-long session of fetch. Just as obedient as they are loyal and enthusiastic, Golden Retrievers are natural swimmers who are eager to learn. If your Golden Retriever has already mastered their sit, lie, and stay commands, you won't have any trouble teaching your four-legged friend to paddleboard by your side.
Labrador Retriever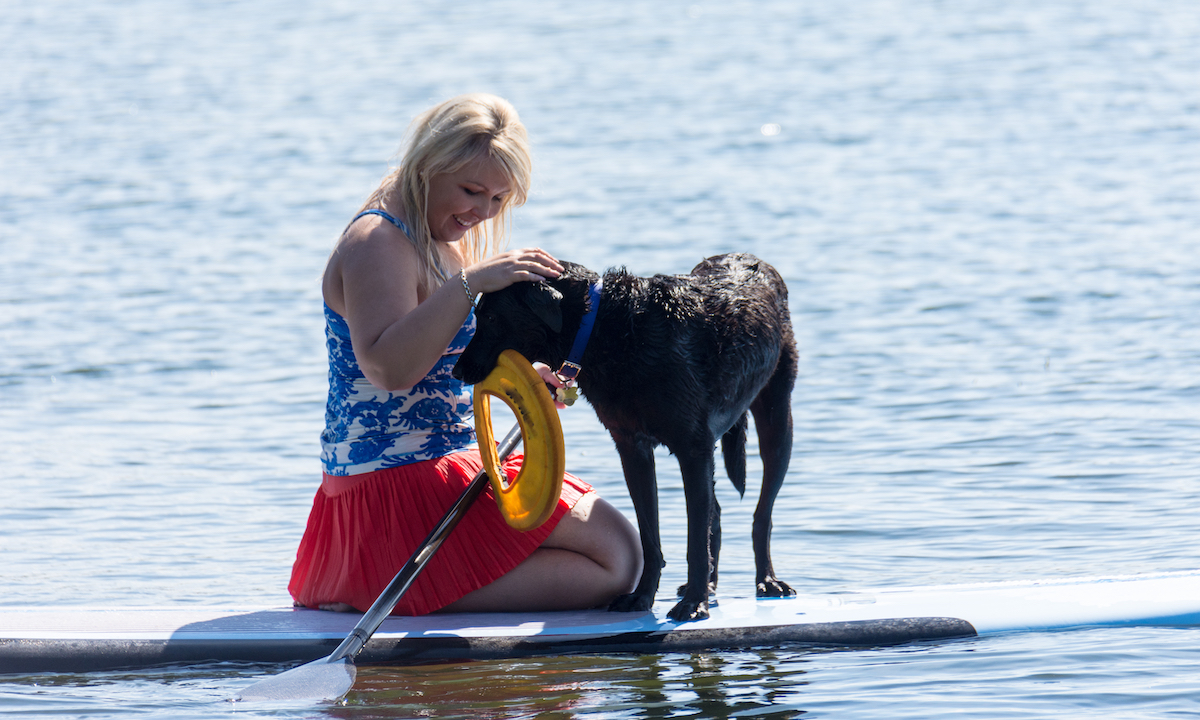 Labrador Retriever playing fetch from the paddle board. | Photo: Shutterstock
Much like their golden counterparts, Labrador Retrievers are an all-around American favorite. Friendly, outgoing, and a natural in the water, it's no wonder Labs take the top spot for adventurous partners. These social pups won't hesitate to converse with other paddleboarding canines—so you'll want to keep them focused! Labs tend to err on the heavier side, so a little bit of practice before hitting the water will improve your balance. Otherwise, your only trouble will be getting your Lab out of the water!
Portuguese Water Dog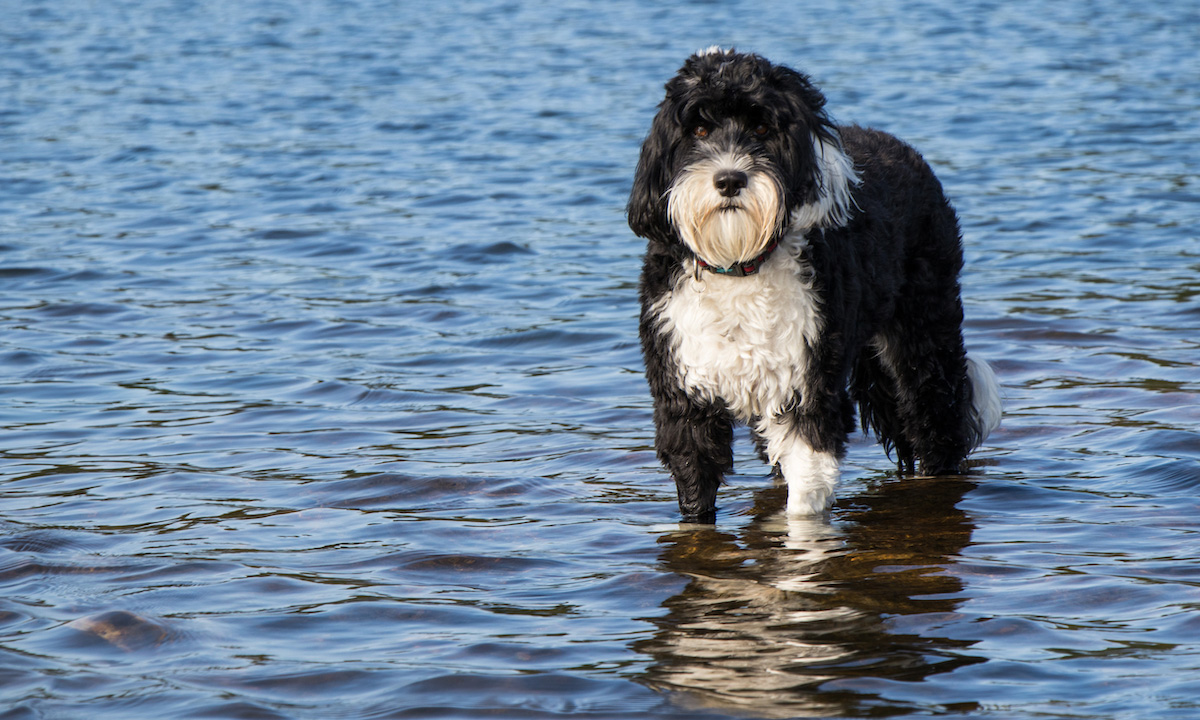 Portuguese Water Dog. | Photo: Shutterstock
True to its name, the Portuguese Water Dog is both adventurous and athletic—especially in the water. Highly intelligent and eager to discover anything new, training your Portuguese Water Dog to paddleboard shouldn't take more than a few hours and several attempts. Other than paddleboarding, wet activities your Portuguese Water Dog might enjoy are dock-diving, treasure hunting, and water fetch.
Australian Shepherd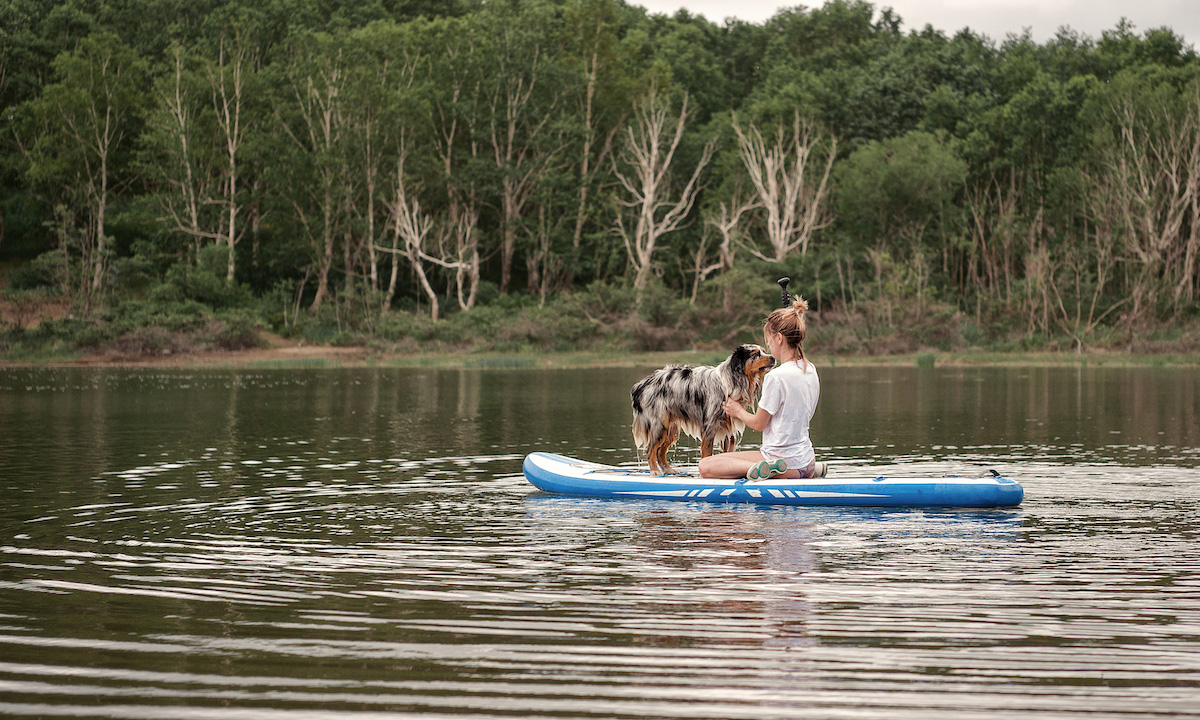 Australian Shepherd paddling with mom. | Photo: Shutterstock
Among the most intelligent dog breeds is the Australian Shepherd. These beautifully-coated dogs are hyper-intelligent and quick to learn with minimal effort. There is no better outlet for this highly-active dog than a trip to the beach to paddleboard! When properly trained, these bright dogs don't tend to forget what they've already learned. Fall over on your board, and they're also likely to come to your rescue.
Newfoundland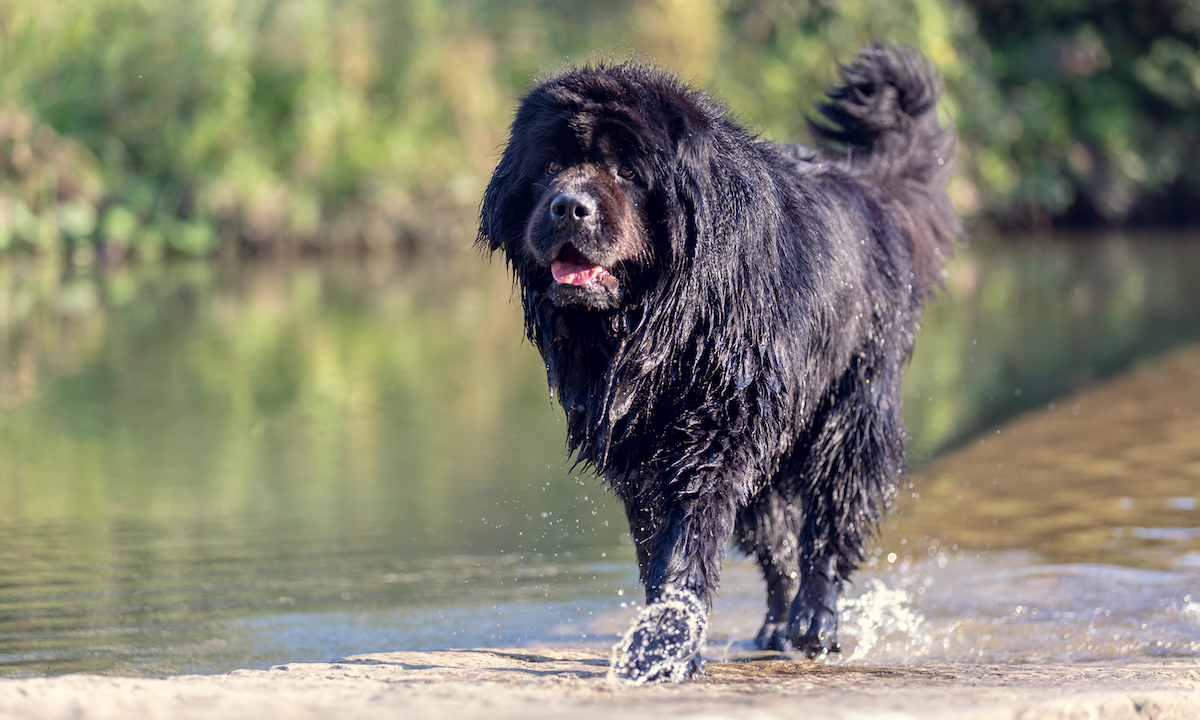 Newfoundland. Big and fluffy. | Photo: Shutterstock
Did you know that this "sweetheart breed" was initially bred for dog rescue? Yup—the affectionate and playful Newfoundland has natural lifesaving instincts that'll play to your advantage when hitting the water. Newfoundlands have an impressive lung capacity and can even swim over long distances—they should have no problem learning to paddleboard. Just make sure your board has a wider nose as these dogs can get quite large!
Australian Cattle Dog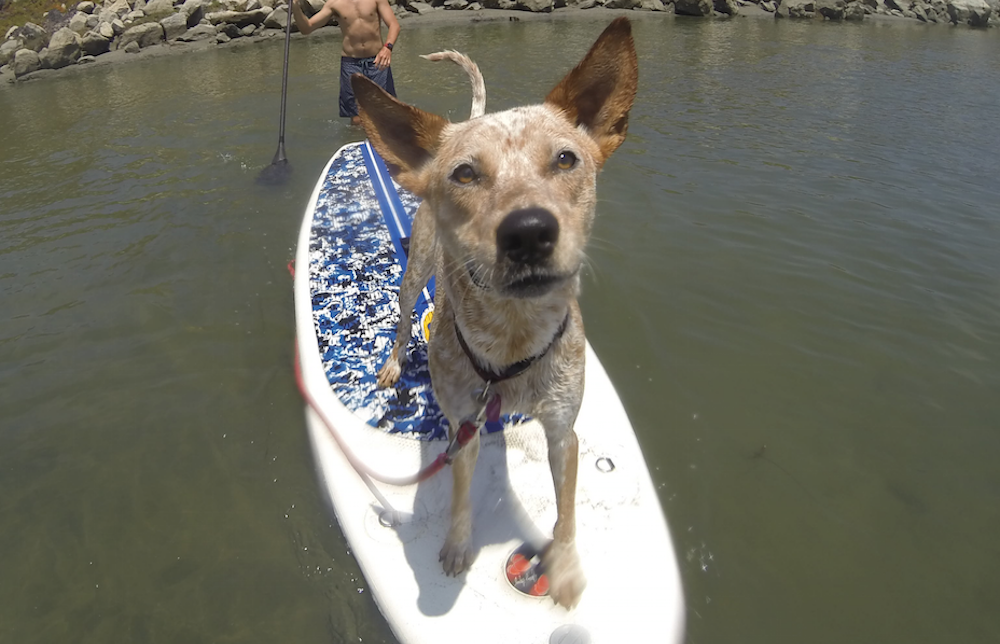 Kona, pictured here, is an Australian Cattle Dog mix. | Photo via: Allie Beucler
Australia strikes again! The Australian Cattle Dog has excellent stamina, strength, and herd instincts, making them talented swimmers. Get them on a paddleboard, and they're more than likely to impress you. Compact and highly-resilient, you won't have to worry about an Australian Cattle Dog tipping over. They'll swim right back to you.
Time to Make a Splash
If you're a natural-born swimmer and want to adopt a dog that will fall just as much in love with the water, the breeds listed above will not disappoint you. Are you ready to hit the water with your canine companion? Don't forget to review one of these made-for-dogs paddleboards!
For more SUP Tips, click HERE.
Last modified onWednesday, 07 April 2021 13:22
Email

This email address is being protected from spambots. You need JavaScript enabled to view it.