Zane Schweitzer Paddles With Dolphin Pod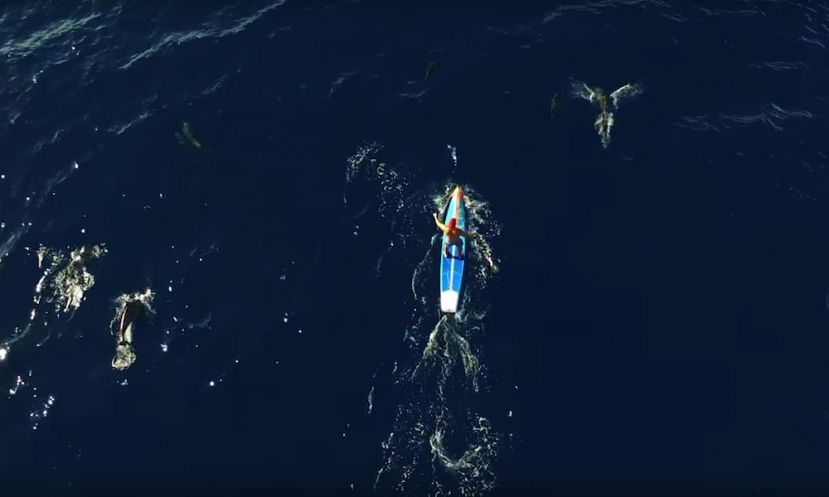 Zane Schweitzer, paddling with dolphins. | Video: Matty Schweitzer
MAUI, Hawaii - Last month before heading to neighboring island Oahu for the Stand Up World Series Finals, Zane Schweitzer noticed a pod of dolphins passing by directly out in the waters in front of his house. So what did Zane do? He rushed down to the beach and took his Starboard SUP out to go and greet the majestic ocean animals. The video, filmed by Zane's brother Matty, is spectacular. Check it out below.
The video has also been nominated in the Supconnect Polls - Video of the Year Category! Check it out and vote for your favorite video!
Last modified onFriday, 05 February 2016 17:12

Maui, Hawaii - Zane Schweitzer is a highly accomplished SUP Surfer and SUP Racer and is one of the best in both disciplines. Zane is a third generation professional waterman who has excelled in every action sport that has crossed his way. Zane had an insane year competitively in 2014 in both surfing and racing and has big things planned for 2015. Zane is truly an ambassador of the 'aloha spirit' and can be seen wearing his famous smile everywhere he goes. 
Website: https://www.facebook.com/ZaneKekoaSchweitzer/timeline
Email

This email address is being protected from spambots. You need JavaScript enabled to view it.