Zane & Fiona Return as Champions at 2019 Master of the Ocean
Your 2019 Master of the Ocean, Zane Schweitzer. | Photo: Gabriel Rodes
- Courtesy of Alexis Rovira, The Kiteboarder Magazine
CABARETE, Dominican Republic - The final day of 2019 Master of the Ocean, which also happened to fall on Feb 27th, Dominican Independence Day. did not fail to disappoint those in attendance. With a $10,000 US prize purse up for grabs, which was donated by Casa Lina, those athletes still in the hunt for a podium finish were keen to take home a win and some cash.

The event started with the finals of the Expression Session SUP which included Dauri Reinoso, Fiona Wylde, Zane Schweitzer and Brian Talma. Brian caught the first big outside set wave that had the crowd cheering as he made his bottom turn with his outside fins clearly visible. He drove the board back up to the top of the face in what looked like a wave that was at least a few feet overhead. Zane spotted a clean wave, dropped in, made a bottom turn and suddenly got the first barrel of the contest. Fiona stayed busy and caught at least 3 to 4 waves that added up towards her heat total. Dauri made use of his local knowledge and picked up a few great waves also. As the buzzer sounded during the final moments of the heat, all four competitors rushed to get their final waves.

Finals of the Expression Session Surf kicked off with Tito de la Cruz, Pedro Fernandez, Max Self and Zane Schweitzer in what was to become a 25 minute heat. A few minutes into the heat, the ocean went quiet for at least 15 solid minutes. With competitors paddling north of the event site to get the better wave, Max spotted a clean open face and proceeded to work his magic, going top to bottom with vertical precision. Tito swung around and caught what look like an overhead wave, scoring valuable needed points. Zane stayed pretty much to himself picking off waves as they came to him. Pedro, feeling the need to better his scores, managed to grab some good waves as well.
| | |
| --- | --- |
| | |
All smiles. | Photos: Gabriel Rodes
Finals of the Overall Surf included Brandon Stanford, Zane Schweitzer, Luciano Gonzalez and Fiona Wylde. Each of the competitors caught two to three waves as the heat began. But a large frontal system moved in and caught everyone off guard. With a heavy downpour of rain, participants along with spectators, scramble to find cover. Within 15 minutes the storm had passed and rays of sunshine along with blue skies appeared. The judges made the decision to add five minutes the heat. Zane stuck to his game plan and caught a few more waves, including a nice long runner. Brandon and Fiona continued to add to their overall wave count, as time ticked by. The announcer then began counting down the remaining seconds of the heat over the loudspeaker, Luciano frantically paddled and caught the last wave the heat.

At a little past noon, Brian Tama gave out the Beach Culture awards. Athletes were chosen by who had distinguished themselves in this event by being outgoing, respectful and helpful to other riders. Coming in first was Zane Schweitzer, in second was Samuel Perez Hults and in third was Luciano Gonzalez.

The Expression Session Kite semifinals heat one was a hot one, which featured Alexis Pierret, Brandon Stanford and Samuel Perez Hults. When the green flag was hoisted, it started the action packed heat, with plenty of head high to a foot overhead waves rolling in. The Frenchman Alexis scored two fun waves early on. Local Dominican Brandon used his wave knowledge to find some of the bigger sets rolling on the north side of the event site. Samuel kept a steady pace throughout the heat, pulling off more radical maneuvers on each of the waves that he rode and was rewarded with first. Brandon linked two waves back to back that propelled him into the finals with the second place finish. Alexis had some great waves but did not tick off all the boxes in the judges eyes and ended up in third.

By the beginning of the second heat, Andreas, Nisael, Joselito and Emmanuel Rondon all knew exactly where to score the better waves. Joselito sat, for a time, in the middle of the lineup and picked off what was arguably one of the better waves the day. Upon seeing this, Nisael quickly moved positions to where Joselito had just taken off and followed suit with his own good wave. Andreas, tried as he could to find some waves that would give him the scores he was looking for, but fell flat in his wave selection. Emmanuel, who is no stranger to competition, moved like a cat. He skillfully caught the wave that would help him get the highest heat totals and advance. Moving into the finals was Emmanuel in first and Joselito in second.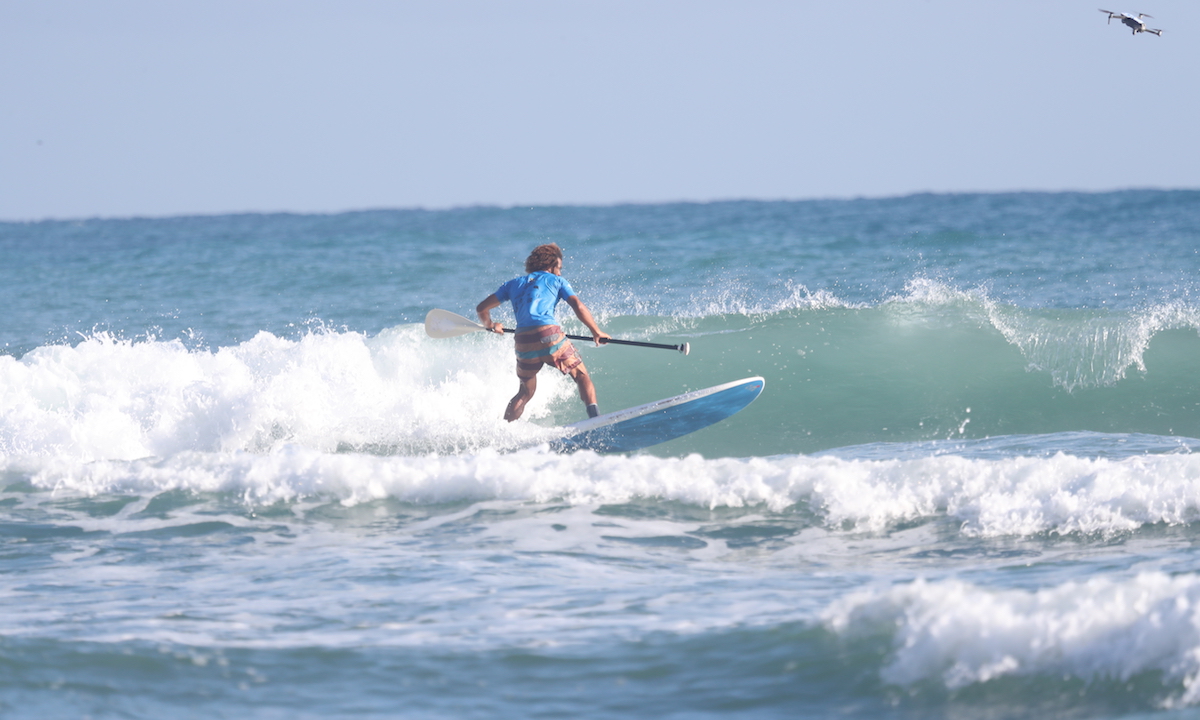 Photo: Obdulio Luna

The Finals Expression Session kitesurfing began with Samuel Perez Hults, Brandon Stanford, Emmanuel Rondonand Joselito del Rosario. With building excitement in the air, all four kitesurfers made their way out to the waves. Each one of them knowing that they could be taking home first place if they played their cards right. Emmanuel struck first with a clean wave riding it top to bottom and all the way to the inside. Brandon took the second wave of the heat and made for use of it's clean, open face. Samuel's aggressive style suited him well in these waves and helped him gain those valuable points on the leaderboard. Emmanuel stayed wide and that made all the difference. Wave after wave, his technical maneuvers outshined the rest.

With near perfect conditions the Expression Session Windsurfing Finals included Samuel Perez Hults, Zane Schweitzer, Christopher Bünger and Brian Talma. In this heat, a total of four perfect 10s were scored by the judges. With bragging rights on the line, all of the riders hustled out to the outside and started picking off head high plus waves. Zane quickly pulled out a backroll to start the heat. Brian picked off a clean wave midway through the lineup and Christopher followed shortly afterwards with one of his own. Samuel pieced together a fine arrangement of waves that he hoped would help bring him the first place finish.

At the awards ceremony held later that evening at LAX OJO, the results for both the Expression Session and the Overall were announced. Taking the title of Overall winner for the fourth consecutive time was Zane Schweitzer. He thanked all the local riders for their gracious hospitality and event organizers for hosting such a great event. Local hero Samuel Perez Hults, who is also training for the Olympics, placed second and Luciano Gonzalezwho has previously won the event numerous times came in third. Both Luciano and Zane are now tied for most event wins with four apiece.

The Overall Women's winner went to Fiona Wylde with thunderous applause and whistles. Fiona has previously won this award in 2014 and 2015. She also placed seventh overall amongst the men.

The Master of the Ocean and The Kiteboarder Magazine would like to thank all the sponsors who, without their tremendous support, this event would not have been possible: Ministry Of Tourism, Casa Linda, Ministry of Sports, Ministerio de Medio Ambiente, Dreaming DR, Ultravioleta Boutique Residences, Millennium Resort & Spa, 321 Take Off, Happy Dolphins, Dakine, Encargo Paq, Cabarete Palm Beach Condos, Susi Mai, Europcar, Hotel Magnifico, Viva Wyndham Tangerine, Seahorse ranch, Encuentro Beach Cabarete, Amhsa Marina and Carib Wind.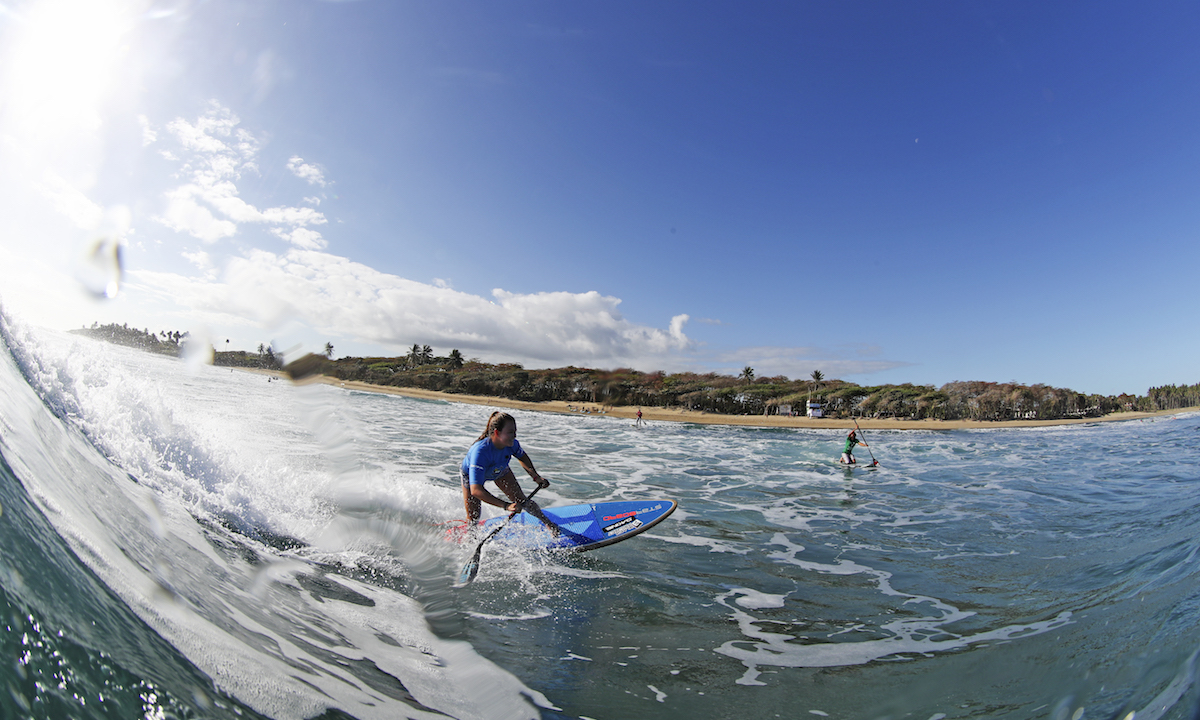 Fiona Wyle. | Photo: Obdulio Luna
Results:
Expression Session
SUP

1. Zane Schweitzer
2. Dauri Reinoso
3. Brian Talma
4. (W) Fiona Wylde

Surf
1. Zane Schweitzer
2. Pedro Fernandez
3. Tito de la Cruz
4. Max Self
1. (W) Narayana Monfleur

Kite
1. Emmanuel Rondon
2. Joselito del Rosario
3. Samuel Perez Hults
4. Brandon Sanford
1. (W) Samuela Mule

Windsurf
1. Samuel Perez-Hults
2. Zane Schweitzer
3. Brian Talma
4. Christopher Bünger
1. (W) Fiona Wylde
Overall SUP Finals
1. Zane Schweitzer
2. Brian Talma
3. Brandon Sanford
4. Luciano Gonzalez
Overall Surf Finals
1. Zane Schweitzer
2. Brandon Stanford
3. Luciano Gonzalez
4. Fiona Wylde
Overall Kite Final
1. Luciano Gonzalez
2. Samuel Perez Hults
3. Francis Gonzalez
Overall Windsurfing Final
1. Samuel Perez Hults
2. Zane Schweitzer
3. Frederico Arias 'Chivo'
4. Brian Talma
For more news on the Master of the Ocean, click HERE.
Last modified onWednesday, 03 April 2019 16:34

Submit your news, events, and all SUP info, so we can keep promoting and driving the great lifestyle of stand up paddling, building its community, and introducing people to healthier living.
Website: supconnect.com
Email

This email address is being protected from spambots. You need JavaScript enabled to view it.