SUP Club Brings Paddle Boarding to Inland Brazil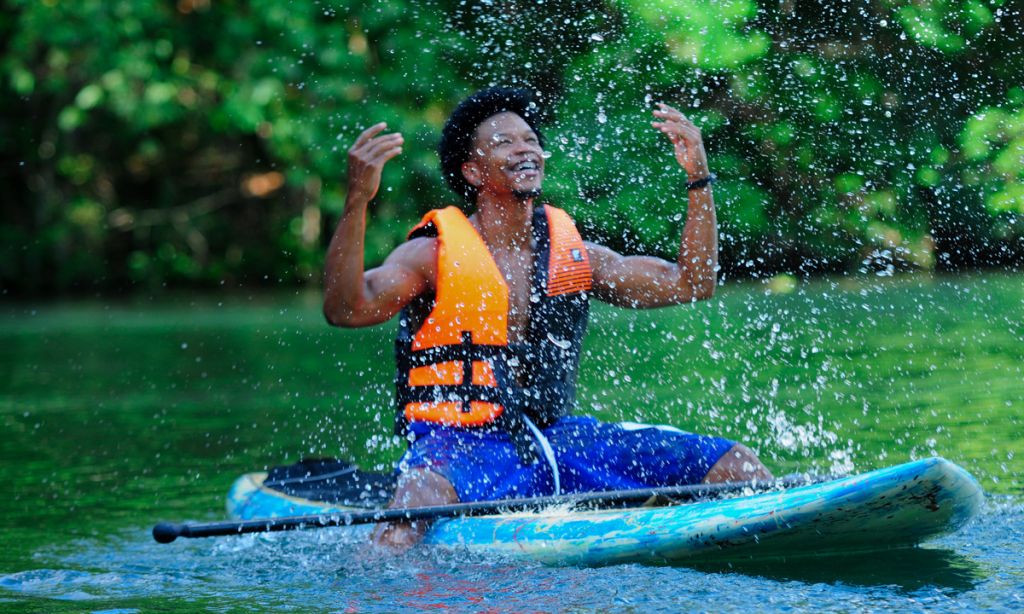 Photo courtesy: Michele Borges
Although nature has given many rivers and waterfalls to the "Triangulo Mineiro," a beautiful region on the west of Minas Gerais state, in the big Brazilian inland - there wasn't a regular nautical sports practice there, not until the advent of Rowing Club IKEMANA.
The club was created in 2016 in Uberlandia city known as "Nautica Triangulo." Coming from the coast to inland, passionate and talented coach Carolina Costa wanted to redesign the historical water entertainment of the region. Carolina was born in the inland state of Minas Gerais and graduated in Physical Education at Izabela Hendrix University in the city of Belo Horizonte but she found her way on 2010 by the sea, in the city of Vitoria, Espirito Santo state, when she started her rowing work at Escola Náutica Capixaba and Canoa da Ilha.
However, "the waters flowed back to Minas Gerais", where she found, in Uberlandia, the strength and necessary support for IKEMANA to become a resource in water sports through a partnership with Valeria Ribeiro (PhD), who also fell in love with Stand up Paddle, becoming an enthusiastic support to the sport. "Our mission is to take the nautical sports experience inland, providing well-being and self-awareness to people, in addition to a conscious lifestyle. IKEMANA aims to be recognized for offering innovative experience to contribute to human development and world transformation" say the partners.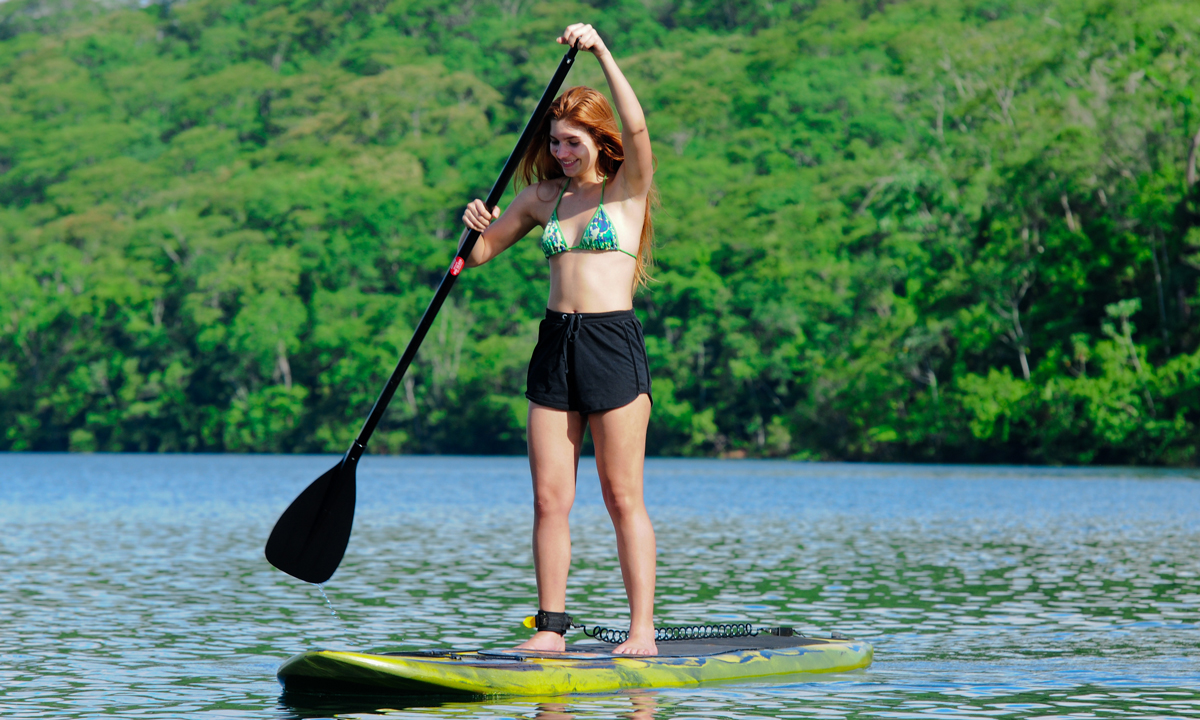 Photo courtesy: Michele Borges
The name IKEMANA means "You have the power to change the world", and has been inspired by the Huna tradition from Polynesian Culture, and values ethics, family, strength, self-awareness, and love. Love yourself, love each other and love nature. There are seven basic principles in the Huna tradition, that govern life and existence creation:
IKE – The world is what you think it is.
KALA – There are no limits, everything is possible.
MAKIA – The energy flows to where the attention goes.
MANAWA – Now is the powerful moment.
ALOHA – To love is being happy with
MANA – All the power comes from inside
PONO – Efficacy is the measure of true.
Standup paddle boarding is gathering more and more followers all over Brazil. In the Triangulo Mineiro region, IKEMANA has already served millions of people interested in enjoying the practice that connects sport and leisure inside nature.
The benefits for the body and mind are remarkable. "Working on a moving surface (water), will demand a continuous balancing practice of the body (feet, legs, abdomen, and arms), that tones muscles, corrects postural problems, increases physical and mental resistance, flexibility, concentration, and improves motor coordination. Additionally, outdoor activities provide a relaxing and well-being sensation for being part of the landscape that couldn't be possible from land", points out Carolina Costa.
SUP disciplines practiced in inland Brazil
In Stand Up Paddle (SUP), the practitioner stands on a board and uses an oar to move around the water. There are four types of SUP offered by IKEMANA in Uberlandia, Minas Gerais:
Supilates - activity that brings together the floor pilates benefits and the instability of SUP board;
Supfitness - aerobic and anaerobic activities performed on a SUP board;
Supyoga - yoga activities performed on a SUP board;
Sup Polo – Polo on a SUP board. This is an innovative practice, even on the Brazilian coast!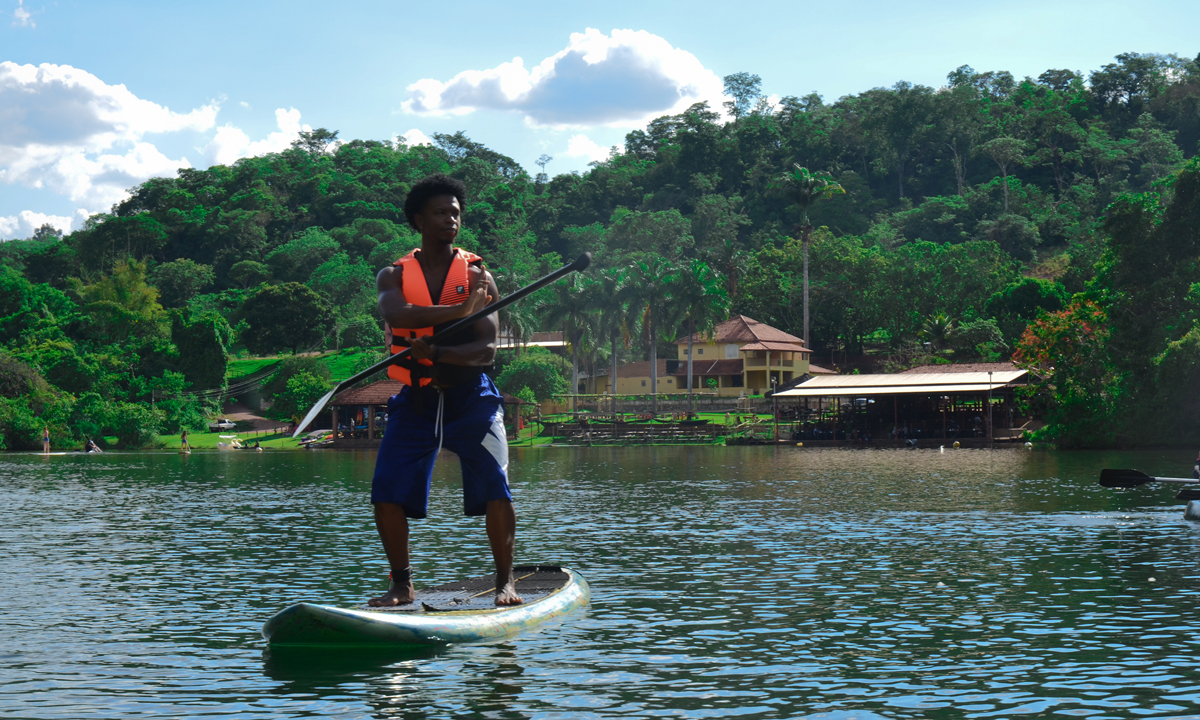 Photo courtesy: Michele Borges
Events
Stand Up Paddle tours are already part of the Uberlandia events calendar. Thanks to the pioneering and innovation of IKEMANA, the region currently has courses, workshops, lectures upon the SUP subject. A SUP championship (race) - recently recognized as an Olympic Sport; Supolo; Periodical crossings; Full Moon rowing; Sunset rowing; and many others. "These innovative events bring to the IKEMANA brand the meaning of 'the best service, with talented professionals, in addition to the respecting and caring the sports practice locations", highlights Valéria Ribeiro.
For more information, head to IKEMANA's website HERE.
Last modified onFriday, 17 July 2020 12:00

Submit your news, events, and all SUP info, so we can keep promoting and driving the great lifestyle of stand up paddling, building its community, and introducing people to healthier living.
Website: supconnect.com
Email

This email address is being protected from spambots. You need JavaScript enabled to view it.