Sailing, Racing & SUP Surfing In The British Virgin Islands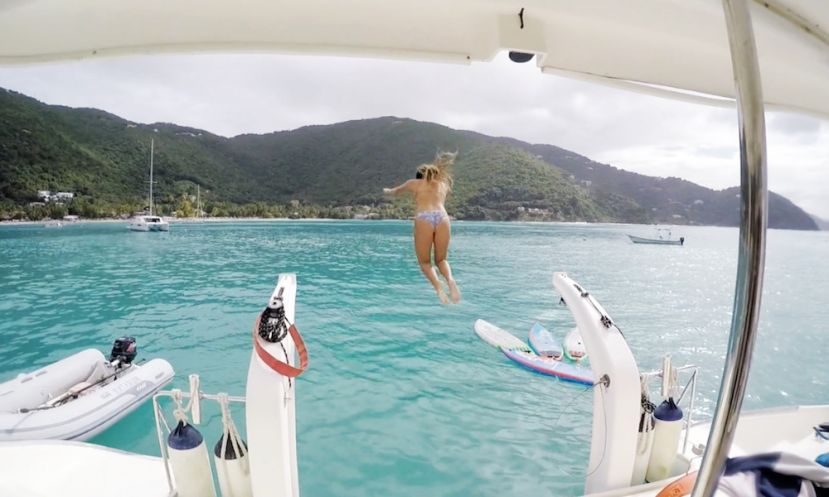 Fiona Wylde having some fun in-between sessions during her trip to the British Virgin Islands.
ST. CROIX, British Virgin Islands - For me, exploring new places, meeting new people, surfing and paddling incredible waves is the epitome my dream lifestyle... and to experience all that from a sailboat, words can't describe the state of happiness I experienced. The 2 Seas: Carribbean & Atlantic, 3 Islands: St. Croix, Tortola, and Jost Van Dyke, and constant smiles from myself, Quintin Everest Chiapperino, Kieran Grant, and Kennady Grow was the recipe for this trip that perfection couldn't describe! Thank you to Quintin for organizing this trip, Franky Velazquez and Cara for being the best crew ever and to Freedom City Surf Board Shop & Grill for the team support during the Painkiller Cup! I can't thank you, Kennady, enough for filming! I hope you enjoy this video even slightly as much as I enjoyed this trip!
To see more from Starboard and Werner Paddles athlete Fiona Wylde, click HERE.
Last modified onFriday, 05 February 2016 16:54

Hood River, Oregon - Fiona Wylde comes from the American capital of wind and kite surfing. So (no surprise!) she is into both of those sports. But more interestingly, she comes from one of the greatest kids SUP programs, hosted by Steve Gates, owner of Big Winds. Wylde's raw talent and discipline found a catalyst in that venue and group, catapulting her into the world stage and the top of the stand up paddle competitive scene. After graduation, she was diagnosed with Type 1 Diabetes. But that has not stopped her. Instead, Wylde is now becoming all the more of an inspiration for the millions of people who face that challenge while aiming to continue to live that outdoors athletic life.
Website: www.fionawylde.com/
Email

This email address is being protected from spambots. You need JavaScript enabled to view it.