Outdoor Retailer Kicks Off with Open Air Demo
Featured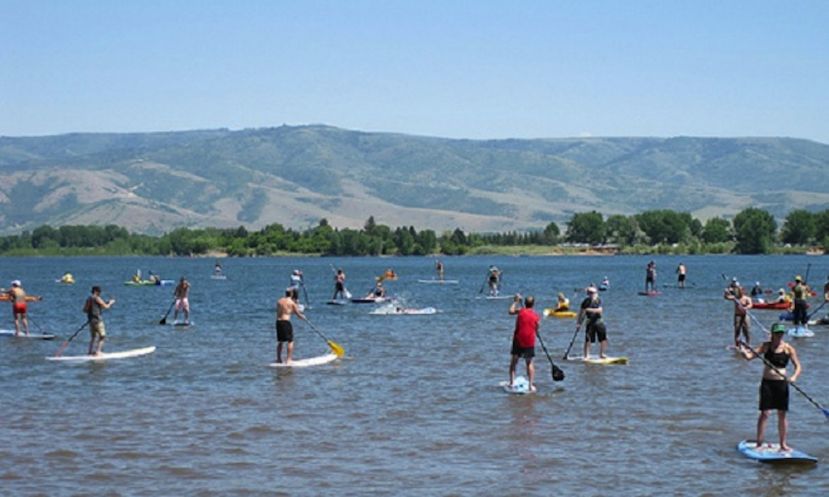 The Open Air Demo kicked off a week-long gathering of the outdoor recreation industry. The day's events included demos by Boardworks, Rusty, Rogue, Tahoe SUP, Surftech, Pau Hana and FCS.
Check out all the live updates from the Outdoor Retailer Summer Market.
PARK CITY, Utah – The Outdoor Retailer Open Air Demo 2011 (OAD), held on August 3, 2011, brought more than 150 brands - up 50 percent from last year - from across the outdoor industry to picturesque Jordanelle State Park in Park City, Utah for a day of product testing and events.

Kicking off a week-long gathering of the outdoor recreation industry, OAD was held less than 40 miles from the Salt Palace Convention Center in Salt Lake City where the indoor Summer Market will be held August 4-7, 2010.

"Open Air Demo gives everyone a first look at some of the new designs being launched the week of Outdoor Retailer," said Kenji Haroutunian, vice president at Nielsen Expositions and Outdoor Retailer show director. "Retailers can put new products through the paces in an environment they were designed for to make more informed purchases, and hopefully have a lot of fun in the process."

A solid list of exhibitors presented their SUP products at the Open Air Demo including Boardworks, Rusty, Rogue, Tahoe SUP, Surftech, Pau Hana and FCS. In addition to product demos, SUP athletes participated in a variety of races set up for the day.

Starting at 2 p.m., the Hawaiian-themed Lei'd at the Lake race continued the rich tradition of last year's "Break for the Lake," with four-person teams of retailers and buyers battling it out for a winner-take-all prize pack. See team Boardworks recap their relay race.

About Outdoor Retailer
Outdoor Retailer (OR) brings together retailers, manufacturers, industry advocates and media to conduct the business of outdoor recreation through tradeshows, product demo events and web-based business solutions. Produced by Nielsen Expositions and based in San Juan Capistrano, California, Outdoor Retailer also provides and promotes retailer education, advocacy, responsibility and critical face-to-face business initiatives within the outdoor industry.

Now celebrating 30 years, Outdoor Retailer (www.outdoorretailer.com) connects approximately 40,000 attendees on a semi-annual basis for its Summer and Winter Market shows, and thousands more through its year-round online resources and platforms.
What exciting new products do you expect to come out of the Outdoor Retailer Summer Market?
.
Last modified onWednesday, 24 June 2015 16:34
Email

This email address is being protected from spambots. You need JavaScript enabled to view it.