Hobie/Salt Life SUP Surf Contest Gaining Momentum in Wrightsville Beach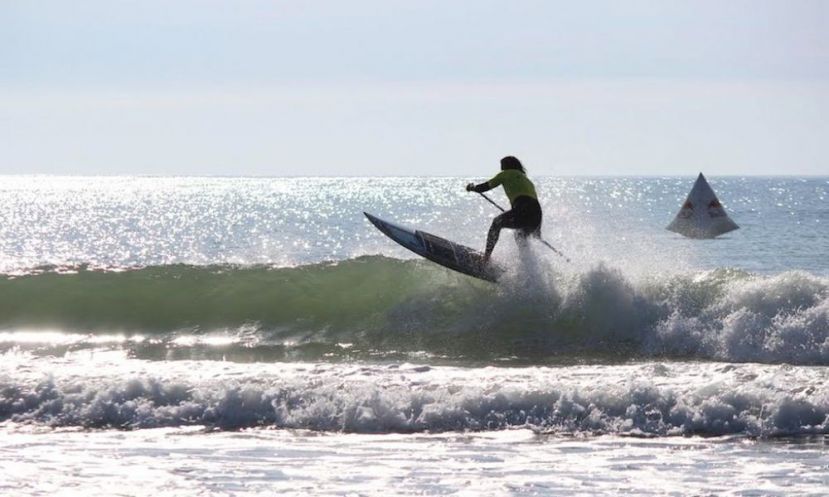 The first annual Wrightsville Beach SUP Surf Pro Am is sure to be a hit with big names on the roster.
WRIGHTSVILLE BEACH, North Carolina - What do you get when you put a current World Champ, 3-time World Long Board Champion, Multiple Battle of the Paddle Winner, Future Surf Stars, former Professional Longboarders, and a bunch of Carolina Good Ole Boys on the same beach?… You get the Hobie/Salt Life Wrightsville Beach SUP Surf Pro-Am!
This year's event is part of the Waterman's Ocean Festival to benefit the newly created Waterman's Hall of Fame at the Wrightsville Beach Museum of History. In addition to the surf contest and the Colin McPhillips Surf Clinic, there will be a number of other activities, including a Wounded Warriors Surf Clinic, outreach programs for kids, including an on-land SUP Surf Clinic, and a Carolina Surf History presentation.

Contest Director Jason Colclough is excited about the talent for a first year event saying, "We are really stoked with the feedback we are getting so far. For the first year to have such high caliber talent is amazing."

You can register for the contest HERE and organizers are expecting 50-100 entrants the weekend of April 18-19 at the Oceanic Pier.
The Competitors
Left: Izzi Gomez, Right: Mo Freitas | Photos Courtesy: Waterman League
Current Women's World Champion Izzi Gomez (Starboard) is competing in this year's event and this will be her first trip to Wrightsville. "I have been to the Outer Banks several times for various surfing contests and one other time when I was little to snow ski. It's a beautiful place and I'm very excited to go to Wrightsville Beach for my first time" said Izzi.
There are also a number of young guns, the future of this sport, coming to Wrightsville for the contest. Flying in from Oahu is one of the sport's most well known young chargers, Mo Frietas. Mo plans to come to North Carolina for an entire week of competitive Standup Paddleboarding; surfing in the contest the first weekend and racing in the Carolina Cup the second weekend. Kieran and Fisher Grant are heading up from Florida. Both of the Grant Boys did really well in the WBLA Contest last year, making it to the final rounds.
Divisions
There will be both Men's and Women's divisions for professional competitors, with a guaranteed combined purse of $3000 (or up to $6000 if at least 25 entrants per gender sign up). The great thing about this sport in its current state, though, is that an anyone can get out there and compete with the best in the world.
There will be 3 separate amateur divisions for Men and Women; 14 and under; 15-49; and 50+. The multiple division format should allow for more even seeding and numerous podium opportunities for amateur competitors. According to Event Organizer John Sideris, "We really want the amateur competitors to come out and have an opportunity to compete on a level playing field. They are out in the water, vying for "Bragging Rights" on contest day, and we enjoy recognizing those accomplishments by all of our competitors! It's all about having fun, while supporting the WB Museum."
Longboard SUP surfing is really becoming popular on the East Coast, mainly because of the smaller surf common to most of the beaches. Because of this, the event is inaugurating a SUP Longboard Division (9 foot minimum board length) open to all genders and ages. This should really be an entertaining division showcasing individual styling, old school trimming and lots of innovative footwork.
Judging
Gerard Middleton will be the head judge for this year's contest and he will be joined by several professional SUP Surf judges based out of Florida. The inclusion of professional SUP Surf judges at this year's event should leave no doubt as to who will take home the trophies and the cash.
Awards
Hobie/Salt Life WB SUP Surf Pro Am Trophies - Dave Arnold Flow Country Designs.
The Newkirk Waterman Award
This annual award is given to the competitor (Men and Women are both eligible) that finishes with the highest combined score in the Pro Division and the Longboard Division. The $500 payout for this award is given on an annual basis by the Newkirk Family in Honor of Haywood Newkirk, Sr., Wrightsville Beach's original waterman. Past winners include Jarrod Covington (Wrightsville SUP) and Professional Longboarder Tony Silvagni.
The Carolina BAMF Award
This new award will be given on an annual basis to the Carolina Based Amateur Competitor that has the highest finish in the Pro Division. The idea behind this award is to encourage highly skilled amateurs to test their skills against the world's best. The winner of the Carolina BAMF award will receive a cash payout for their performance.
Colin McPhillips Surf Clinic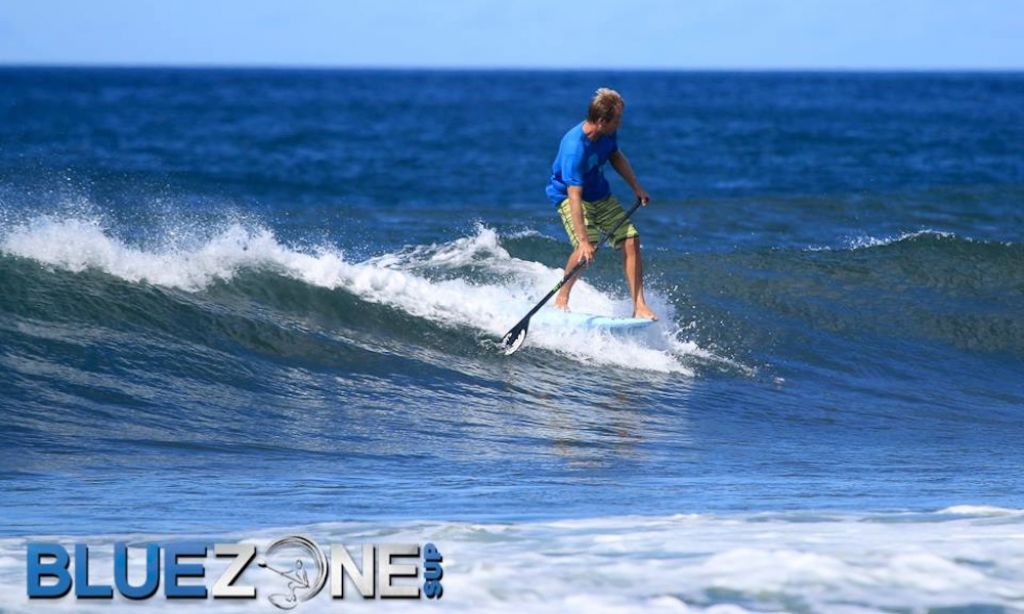 There are a multitude of surf clinics in paddleboarding, most of which focus on race technique and strategy. For those of us that spend most of our time in the surf, however, the Colin McPhillips Surf Clinic is a must. The clinic will be held Sunday Afternoon and Colin will provide personal instruction to participants in the areas of paddle out timing; wave selection; take off timing and positioning; and wave maneuvers. If you are serious about getting better in the surf, this clinic will get you there.
To learn more about the Wrightsville Beach SUP Surf Proam, click here.
Check out more SUP Events on the Supconnect Events Calendar.
Last modified onThursday, 09 April 2015 13:51

Wrightsville Beach, North Carolina - Haywood is the 5th Generation of a family that began exploring the waters of Wrightsville Beach in the 1820's and by the age of 7, Haywood had his first skiff. Fishing, crabbing, clamming, seine netting, surfing, hunting and water skiing are just some of what Haywood can do. When not surfing, you can find Haywood looking to catch some fish.
Website: https://www.facebook.com/haywood.newkirk
Email

This email address is being protected from spambots. You need JavaScript enabled to view it.