Apps and Purser Crowned Inaugural Champion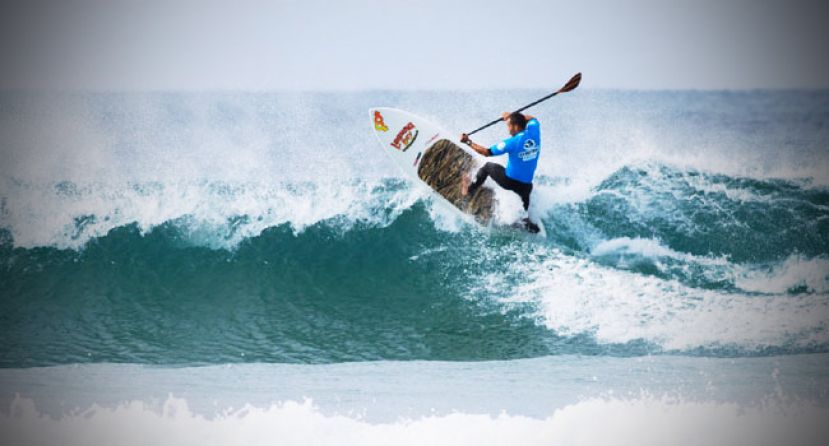 PORT STEPHENS, New South Whales — History was created today as the first ever NSW Standup Paddleboard champions were crowned at the picturesque One Mile Beach. Greeted with clear skies, light offshore winds and beautiful, clean lines, the best Paddlers in the state put on a memorable show, heralding just how far the fledging sport has come.

With approximately 50 competitors competing for prestigious state titles and the opportunity to compete at the Australian Stand Up Paddleboard Titles, held as part of the Country Energy Australian Surf Festival at Port Macquarie in August, spectators, competitors and event organisers were on tenterhooks before the opening siren.

In the Open Male division, high scores highlighted the preliminary rounds of competition as competitors pushed the limits of traditional paddleboarding. Seeing futuristic moves infused with traditional nuances, the level of competition rose as the event widdled down to the pointy end. However, after some amazing performances, it was Ben Apps (Woonona, NSW) who stood tallest when the smoke cleared.

Defeating Noel Graham (Lennox Head, NSW), Rodger Saunders (Minnie Waters, NSW) and Scott Downing (Woonona, NSW), who finished second, third and fourth respectively, Apps found himself the first ever NSW Standup Paddleboard champion. "I'm stoked," he said. "To take the first ever state title is a real honour," he added after accruing a total heat score of 15.74 (out of a possible 20).

Having been an excellent junior surfer, Apps has only been riding paddleboards for approximately 18 months. "I had no idea what they were until a year and a half ago," he admitted wryly. "But since then the level of skill and competition has risen out of sight."

Having ridden a wave of popularity, across the globe, over the past decade, stand-up paddleboarding has etched its way firmly into the sphere of competitive and recreational surfing, culminating with this inaugural event. The hybrid discipline, which takes inspiration from surfing, skiing, wakeboarding and skateboarding, continues to rapidly evolve and grow in popularity.

In the Open Women division it was Sondra Purser (Merewether, NSW) who led from the front to take a commanding victory over Cinde Fisher (Crescent Head, NSW), Di Clasby (Freshwater, NSW) and Melissa McManus (Woollamia, NSW), who finished second, third and fourth respectively. "I'm really honoured to have won this event," Purser said tallying an impressive 12.34 (out of a possible 20) in the final.

"I've been experimenting a lot with my equipment recently, so hopefully I can continue to improve in time for the Country Energy Australian Surf Festival."

Having finalised a superb team of stand up paddleboarders for The Country Energy Australian Surf Festival, NSW look to be in great stead for the second ever stand up paddleboard national titles. For more information visit www.surfingnsw.com.au or Surfing NSW on Facebook.

The NSW Stand Up Paddleboard Titles is proudly supported by Port Stephens Council, Events Port Stephens, Business Port Stephens, Samurai Beach Resort and Surfing NSW.
Last modified onThursday, 27 August 2015 17:36
Email

This email address is being protected from spambots. You need JavaScript enabled to view it.