How Standup Paddling Healed A Broken Life
Matt Crofton was told he had less than 48 hours to live. He had contracted a fatal disease in Costa Rica that would leave him to die. Miraculously, he survived his crazy ordeal and managed to live. One year after his being told he would die, Matt set out on a 2,400 mile SUP journey down the Mississippi River to raise money for the hospital and its workers who worked day and night to help save him.
After completing his four-month journey, Matt sat down and wrote a book detailing his brush with death and his experiences along the river. He titled his book "Mighty" and it is about to be released in early October. We were lucky enough to get in touch with Matt and he sent us a brief synopsis of his story. After reading the synopsis we were hooked and can't wait to read the story in full!  
Here is Matt Crofton's story: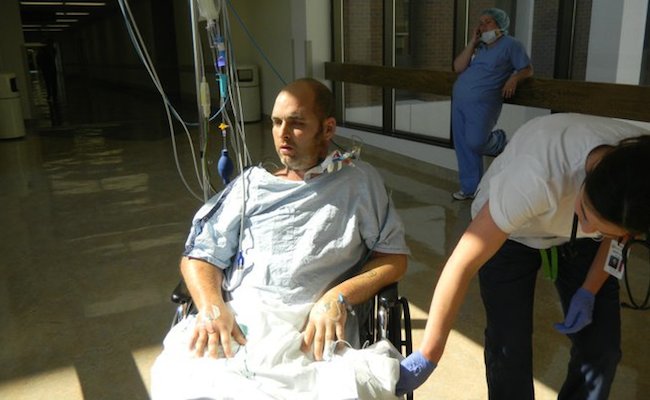 In the summer of 2010, I was given less than 48 hours to live.

While exploring caves in Costa Rica, I contracted a deadly disease called Histoplasmosis. Left untreated, it has a 55% mortality rate. Combined with my existing autoimmune disease, (Sarcoidosis), it became what the doctors described as the "perfect storm". I suffered multi-organ failure, severe internal bleeding and slipped into a coma. In addition, I suffered a reactive bone marrow infection and lost the ability to clot blood. The blood poured out of every hole in my face. The doctors told my family that if I lived through the night it would be nothing short of a miracle.

Well, I did live through the night, and sixteen days later... I woke up.

I was lucky to be alive, but my liver and kidneys were so damaged that I would be on dialysis for the rest of my life, and I was placed on a donor list for a new liver. However, for reasons unknown to my medical team, two weeks after waking up, my kidneys began to function once more and my liver began to rejuvenate itself. After two months in the University of Utah Medical Center… I came home.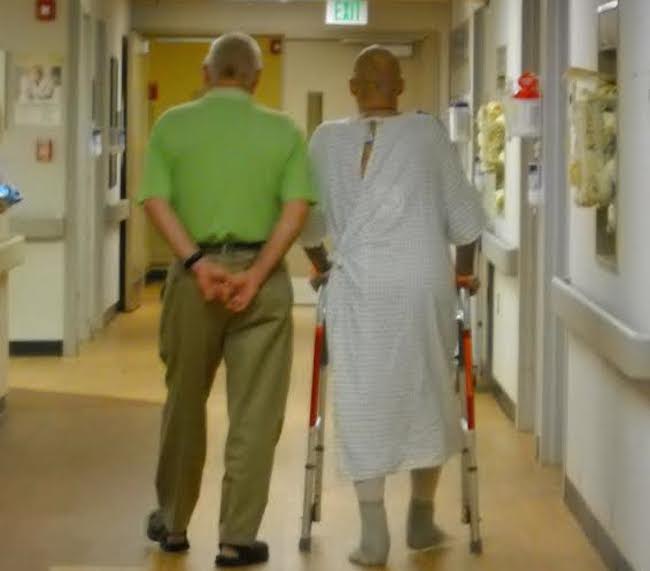 The doctors told me it would be six months before I could walk again, but I was out of the wheelchair in three and on my one-year anniversary off life support; I set out to be the first person in history to take a stand-up paddleboard down the entire length of the Mississippi River. This is where The Mighty Journey begins.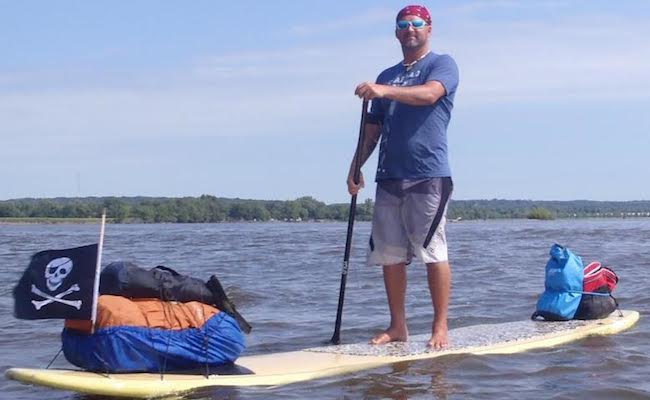 I launched my paddleboard from the Mississippi headwaters, in northern Minnesota, on June 10, 2011, and began my 2,400 mile journey to the Gulf of Mexico. I was still broken in body and suffering from a crippling post-traumatic depression, but I wanted to raise money for the hospital that kept me alive. I also wanted to bring hope to others through my story. But in the end, it was the people of the river that brought hope to me by opening their hearts and homes, renewing my spirit with every mile paddled. In the days that followed, the river became less about breaking records and more about healing a broken life.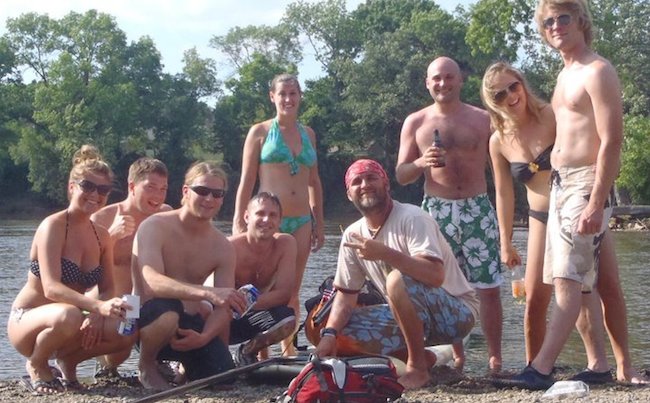 I anticipated many things during my four-month journey – lonely nights in a tent, mighty river barges and the famous Mississippi locks and dams – but finding love was never one of them. Through a mutual friend, I met Suzie, and after a month long romance over the phone, she came to the river and kayaked beside me for two weeks. At the end of my Huckleberry adventure, we drove to Key West and I married her next to green waters, under a bright blue sky. And even though doctors told me that because of the trauma I suffered I would never be a father – one year after my paddle down the Mississippi river, I became a daddy to a beautiful baby boy.

From the headwaters of the Mighty Mississippi to the Big Easy, MIGHTY is my Memoir of one man's journey from deathbed to navigating the fourth largest river in the world.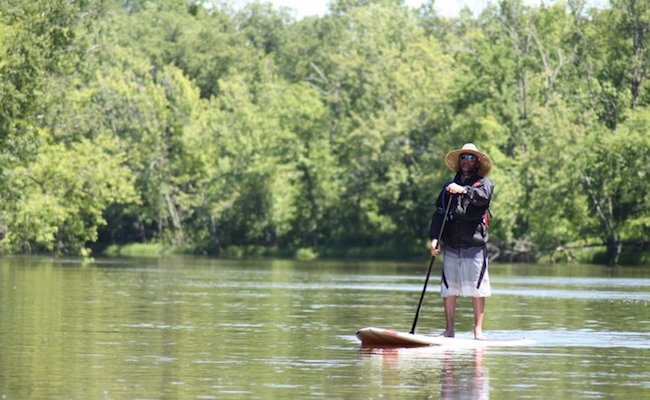 My paddle journey started on June 8, 2011, approximately one year from the date I was placed on life support. Believe it or not, I had never SUP'ed before until about 3 months before the Mississippi. I've been surfing most of my life but I was still so weak. I'd only been walking on my own for a couple of months and would not be able to handle the waves. I missed the water so much and a SUP was a safe way to get back out.

During this time I was suffering from crippling depression. The residual of the ordeal was haunting me... and still does. The only time I could get myself out of bed was to SUP. In the past, a grand adventure had a way of jumpstarting my life. Before almost dying, I had spent a year on a motorcycle covering 44 states, writing my first book Broken Yellow Line. During this time, I was reading about a guy who canoed the Mississippi. I guess the two kind of clicked one day. I was SUP'ing and thinking about my former life on the road and I started wondering what the longest distance record was on a SUP. I researched and discovered that the Mississippi had never been SUP'ed before.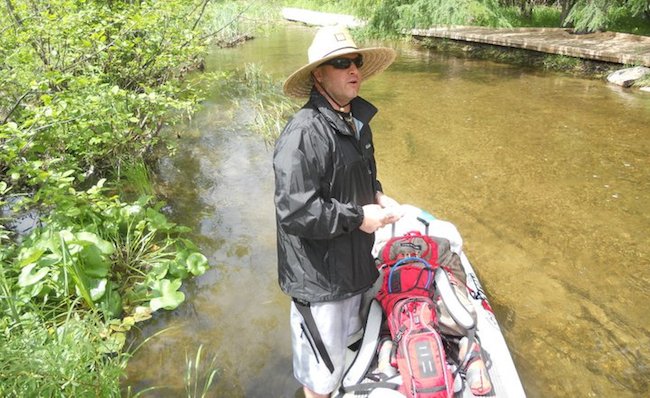 3 weeks later, I was standing at the headwaters.

I was an idiot with $800 and a broken life. I didn't train and had no sponsorship. Just a tent, a backpack and a Dumb and Dumber t-shirt (seemed fitting). Needless to say, the book starts out a bit comical as far as my logistics as a paddler are concerned. I quit after my first 10-hour day. I fell and my board was riddled with holes after bouncing around in some small rapids. Obviously, I didn't quit and I spent the next 4 months experience, living and crying through some of the most beautiful memories of my life…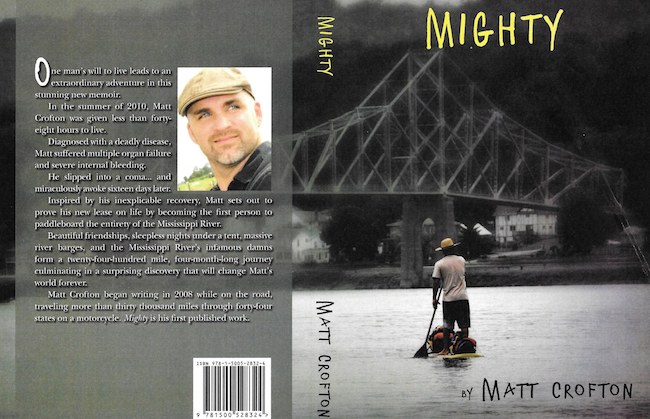 To learn more about Matt and his book "Mighty," head to his Facebook page here.
<p>
</p>
Last modified onSunday, 25 January 2015 16:55

Submit your news, events, and all SUP info, so we can keep promoting and driving the great lifestyle of stand up paddling, building its community, and introducing people to healthier living.
Website: supconnect.com
Email

This email address is being protected from spambots. You need JavaScript enabled to view it.