Crossing for a Cure™ - An Epic Ocean Paddle, Powered by Love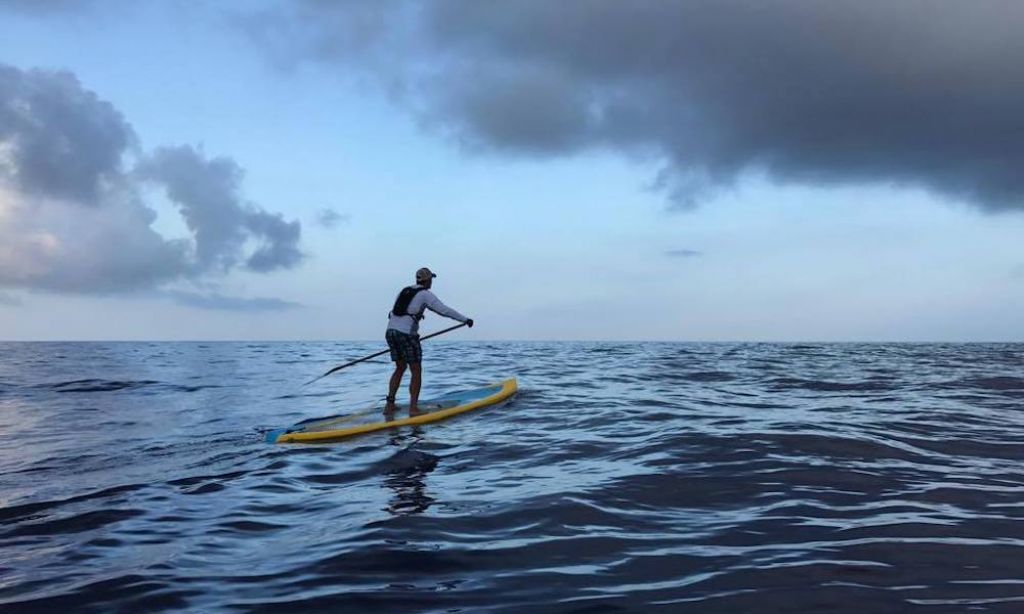 Photo by Lori Griffith
All photos courtesy Lori Griffith
Motivation is the key to success in any endeavor. Travis Suit's inspiration for paddling from the Bahamas to Florida is his daughter Piper, who was diagnosed with Cystic Fibrosis at the age of four.
Cystic fibrosis (CF) is a progressive, genetic disease that causes persistent lung infections and limits the ability to breathe over time. On June 17th Travis, in the company of 36 other paddlers and 12 support vessels, will embark to paddle 50 miles across the Gulf Stream from Bimini to Dania Beach, Florida. The group is known, along with numerous others who will await their arrival, as Piper's Angels, and they're a pretty spectacular crew.
After Piper's initial diagnosis, Travis learned that salt water could be very beneficial in alleviating the symptoms of CF. He immersed Piper in saltwater activities, and became inspired to create an ocean-based event that could raise awareness and funds. In 2013, when he first proposed the idea of a Gulf Stream crossing, with all fundraising proceeds going to the Cystic Fibrosis Foundation, paddlers Shane Pompa, Kyle Igneri, and Joseph Morel were with him. They traveled to the Bahamas by boat, and launched their boards towards Florida the next day, paddling continuously for over 15 hours and 90 miles, supported by two boats.
Participation has increased annually, and new paddlers continue to catch and spread the stoke on all levels. As first-timer Rob Rogerson, who will be crossing as part of Team Jupiter Paddle Club, put it "At first, I was interested in the journey itself, but once I found out about Piper's Angels I was all in."
Paddler Austin Grippo shared that sentiment in explaining why he will be crossing. "Marrying the passion I have for the ocean and paddling, together with a purpose as strong as this, is a true privilege. We are paddling for Piper and everyone out there who battles CF every day."
Photos by Lori Griffith
Travis acknowledges that more paddlers equals greater logistics. "This epic adventure is designed to be as fun as possible while enduring through more than 50 miles of open ocean paddling. Safety is our first concern."
The support vessels are equipped with restroom facilities, emergency position indicating radio beacons, a satellite phone and satellite trackers. All the paddlers will proceed as a group, and paddlers will buddy up, but anyone unable to maintain the pace will be required to board a support vessel. The group will stop every 55 minutes to take five minutes for nutrition, or to swap teammates or gear, and safety personnel will monitor paddlers and crew members. Paddlers will wear reflective safety vests with water-activated strobe lights, glow sticks, dye markers and whistles.
Travis appreciates everyone's contribution. "Every single person going on this trip is an extraordinary human being, for making the decision to step up. The support boat Captains are the unsung heroes on this paddle. Without them, we are going nowhere."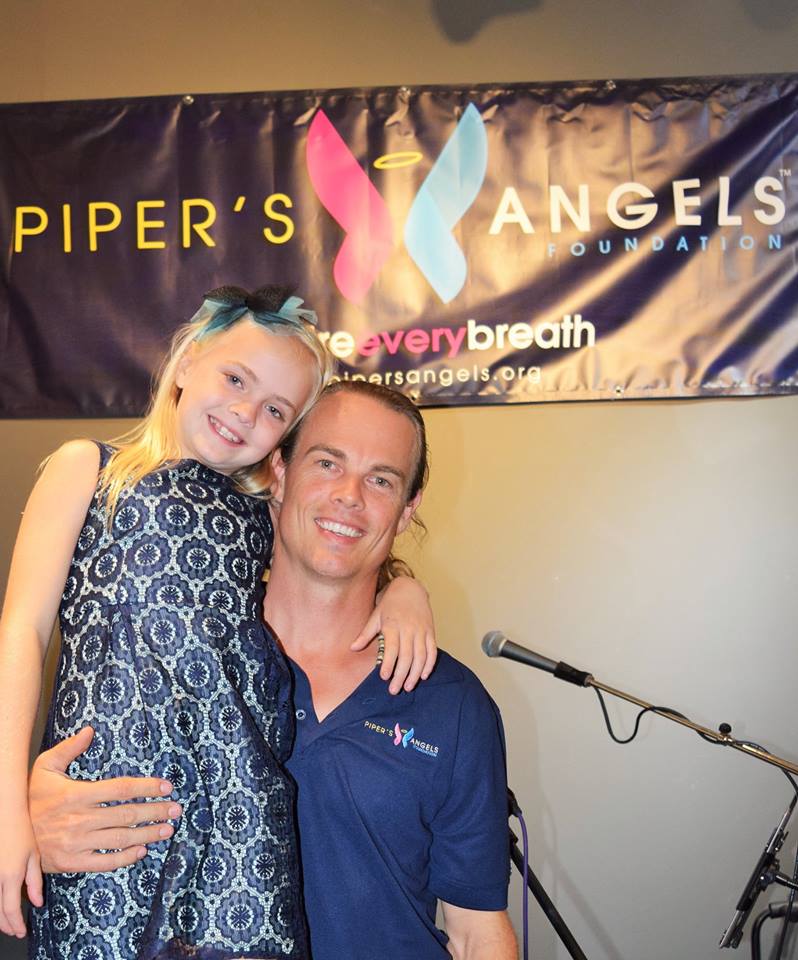 This is an all-volunteer effort. All paddlers and volunteers are responsible for their own travel, gear transport and accommodations, and each paddler is required to raise at least $1,000.
June is one of the best months to make the crossing, but wind and weather conditions can change quickly. The group will launch from Bimini in the dark, about four hours before sunrise. Travis explained, "We have a much better chance of low winds and smoother seas during the pre-dawn and early morning hours, and the longer you spend in the blistering heat, the less likely you are to make it. Paddling in the dark is not as scary as you may think. It is still just paddling. The darkness can be a bit disorienting at first, but your mind adjusts. It's actually a spectacular sight to be out on the ocean under the Milky Way. The adrenaline and collective energy will keep everyone going."
Travis sees this amazing endeavor as a valuable life experience for everyone involved. "When you fear your struggles, they consume you, but when you face your struggles, you overcome them. The Crossing for a Cure™ provides a great opportunity to show that - no matter what obstacles we face in life - we can always choose to persevere."
Follow the adventure, live on Facebook, starting on June 17. Check out the event website, and please consider sponsoring a paddler or donating, at crossingforacure.com

To track The Angels on their paddle click HERE.
Last modified onWednesday, 14 June 2017 16:49
Email

This email address is being protected from spambots. You need JavaScript enabled to view it.