Best Places for Stand Up Paddle Boarding in Dominican Republic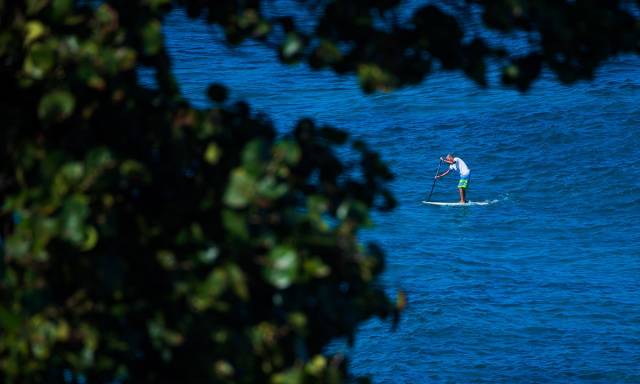 SUP Surfer in the Dominican Republic. | Photo: Shutterstock
The Dominican Republic is situated in the Caribbean region and is about two-thirds of Hispaniola's eastern portion, consisting of twenty-nine provinces, and has a total land area of about 48,730 square kilometers (18,810 square miles). It is located on the eastern coast of Hispaniola. In addition to this, seas surround the country: the Atlantic Ocean can be found on its northern side and the Caribbean Sea at the south. This country's tourist business is mostly focused on its countless gorgeous beaches with palm trees and blue seas. Swimming, snorkeling, scuba diving, windsurfing, surfing and of course standup paddle boarding (SUP) are just a few of the many water sports available.
Seasons
Eastern Hispaniola's Dominican Republic enjoys a tropical climate that is hot and humid year-round, with the hottest months being May through October and the coolest being December through March, with November and April serving as transitional months.
December to April
The Dominican Republic's greatest weather is between December and April when tourists can expect mild temperatures and little rain. This is the time of year when the weather is less wet and consequently less humid. As a result, there are fewer mosquitoes, which may make any trip much more pleasant.
The daytime high is approximately 82 degrees Fahrenheit (28 degrees Celsius), while the low is 70 degrees Fahrenheit (21 degrees Celsius) at sunset and dawn during the winter (November to April). There are more ocean breezes, and the weather is often ideal for a day at the beach.
May to October
May through October is the Dominican Republic's peak tourist season. The daytime highs in the coastal/beach regions are often about 31°C (87°F), while the nighttime lows are typically around 22°C (72°F), February to April.
Spring is a wonderful time of year when the weather is pleasant and beautiful. Heavy rain clouds are carried away by Caribbean breezes as they go northward. The water is a serene and quiet place. No more than 90 degrees Fahrenheit is allowed in the room.
Hot Spots
Bayahibe Bay in Saona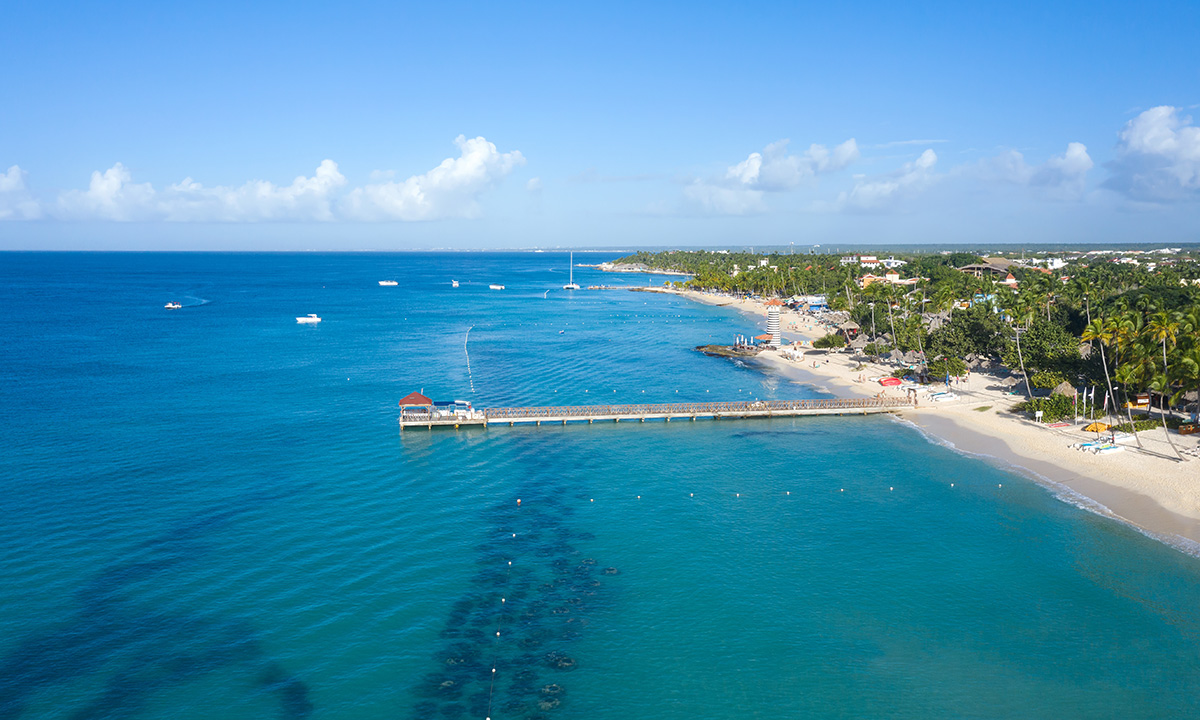 Dominicus beach at Bayahibe with Caribbean sea sandy seashore, lighthouse and pier. | Photo: Shutterstock
Bayahibe Bay's crystal-clear Caribbean seas allow for the ultimate stand up paddle board experience . In addition to the stunning hue, the waters off the shore of Bayahibe are famously quiet. As you paddle with your guide down the shore, you'll get stunning vistas of palm tree-lined coasts and crystal-clear sea below. Dominican Republic's National Park of East is our ideal location for a private beach in a cove. Usually, a tour within this place lasts for approximately 3 hours in the Saona island guide.
Sosua Beach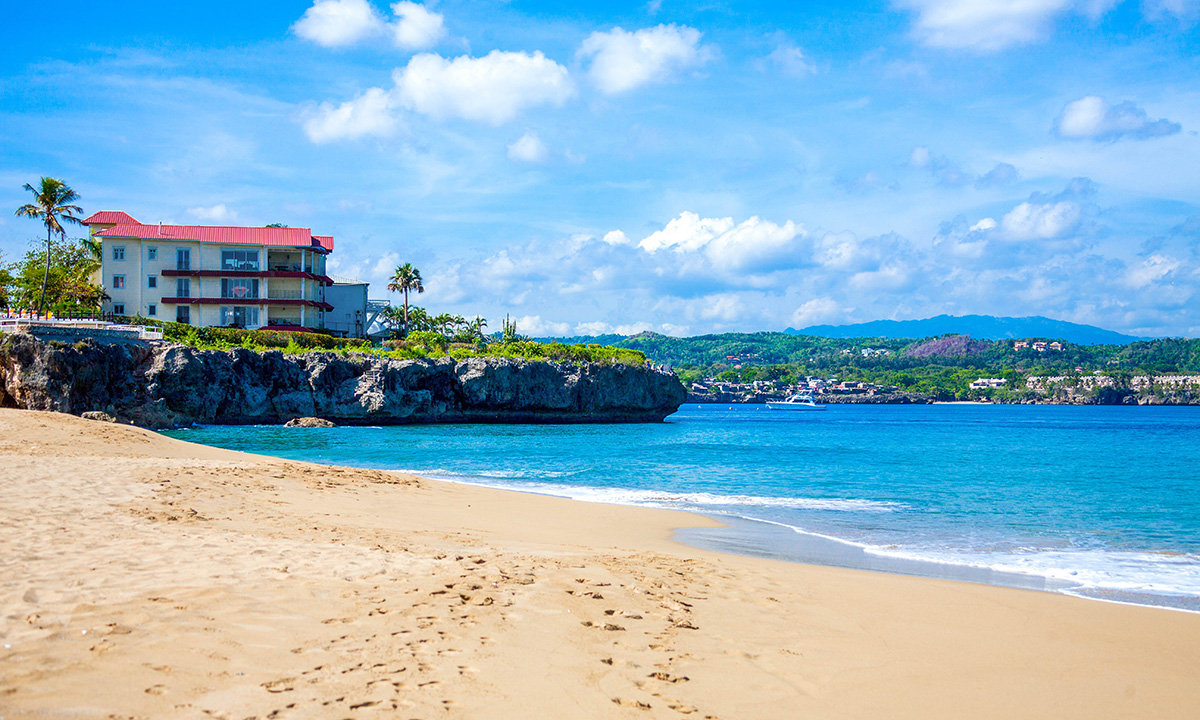 Beautiful view of Sosua Beach. | Photo: Shutterstock
Sosua Beach is a 2.8-mile (6,500-step) path near Sousa, Puerto Plata Province in the Dominican Republic. Sosua, a must-see city on the country's northern shore, is about 25 kilometers from Puerto Plata and a few kilometers from Cabarete and the Gregorio Luperón International Airport. The journey from Punta Cana to Sousa takes around 8 hours.
Sosua Beach is one of the best beaches that tourists have come to love. Among the many things to enjoy about this beach are the stunning vistas, a wide variety of local foods and beverages, and of course the marine activities. Sosua Beach is a perfect place for beginners and families to enjoy standup paddling. Be on the lookout for marine life as the warm and crystal clear water allows for visibility to the activity below the surface.
Cabarete Beach
Left: A man paddles across Cabarete's famous beach at sunset. / Right: Kite surfers at Cabarete beach. | Photos: Shutterstock
Cabarete is a town in the Puerto Plata province of the Dominican Republic, noted for its tourism and beaches and in the sporting world, kite and wind surfing. Cabarete is located on Camino Cinco, approximately 11 miles (18 km) from the airport of Puerto Plata. It is a very safe place to hold an adventurous vacation.
Stand Up Paddle boarding in Cabarete is available through most water sports schools and tour operators, and includes trip options to the beach, the river, or the Cabarete lagoon. Keep in mind that Cabarete is known for its wind so if you're looking for calmer waters when paddling make sure to get out early before the winds kick in. If you're on the more experienced side, specifically SUP foiling, Cabarete is an excellent place to hit the water.
Other Paddle Boarders
Kite Legend School in Playa Chapparal, Puerto Plata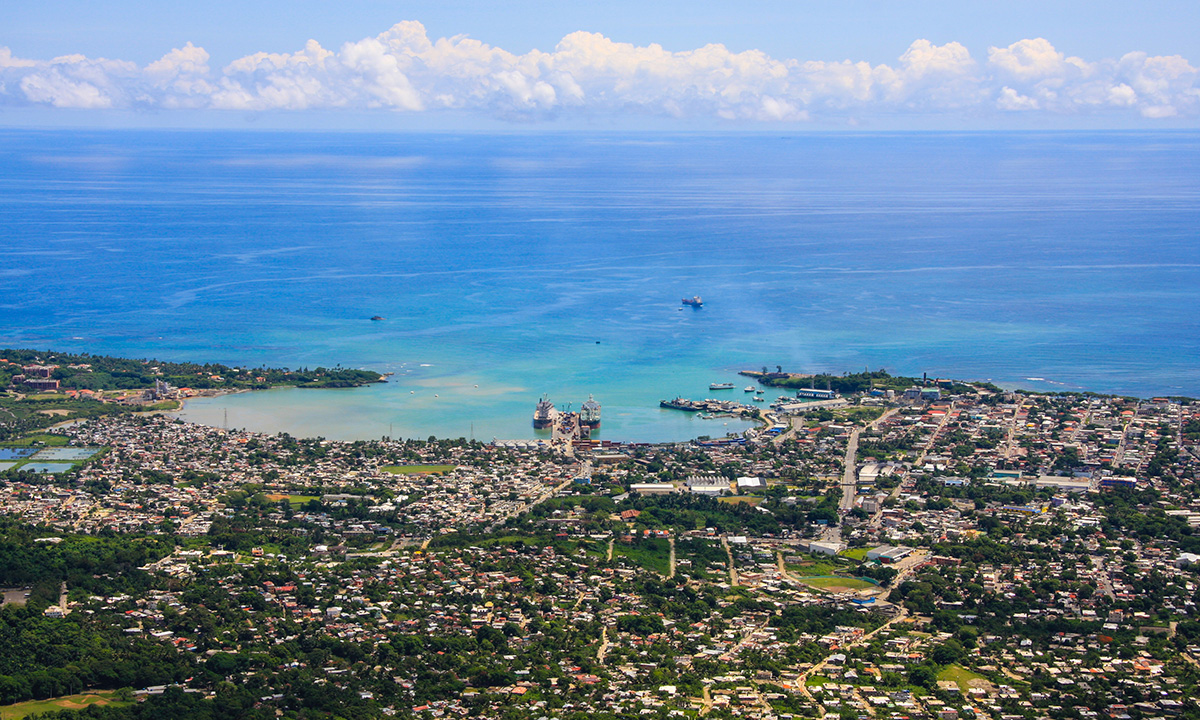 View of Puerto Plata. | Photo: Shutterstock
The first water sports school in Puerto Plata, Dominican Republic, is the Kite Legend School. Its location is on the lengthy, sandy beach of Playa Chapparal in Puerto Plata. This makes the place an ideal location for any extreme activity. You may learn how to kitesurf in our IKO-certified classes for beginners and intermediate and advanced students. The area also offers guided rides and equipment rentals downwind. Stand-up paddle board rentals, SUP yoga, and other excursions are also available.
Casa De Campo - La Romana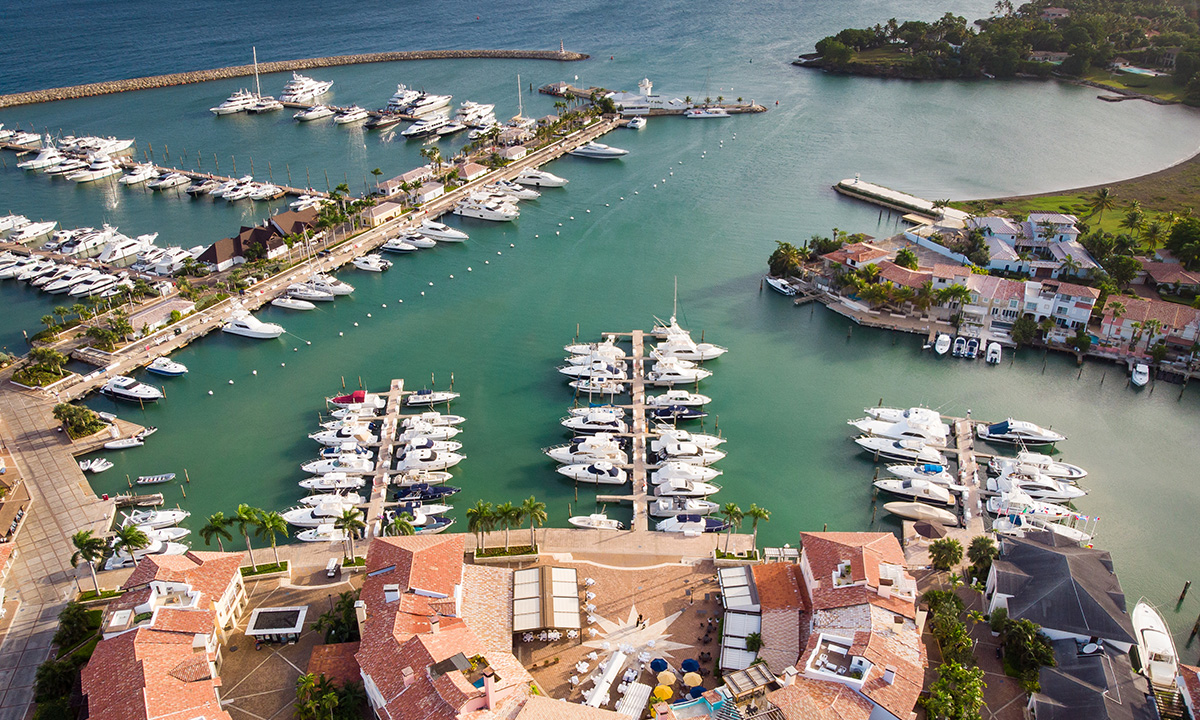 Aerial view of luxury yacht marina (port) with european style buildings in Casa de Campo, La Romana, Dominican Republic. | Photo: Shutterstock
At Casa de Campo Resort and Villas, the Caribbean Sea and Chavón River are each tourists' playgrounds. This is the perfect place to enjoy all the sea has to offer, from the exhilaration of deep-sea fishing to the tranquility of kayaking through the countryside to the discovery of an underwater universe while snorkeling, or even by enjoying stand up paddle boarding. Casa de Campo's water sports can make each tourist's dream vacation come true.
Other locations for stand up paddle board are:
To explore more SUP destinations, click HERE.
Last modified onThursday, 24 March 2022 14:11
Lester Morton is the Editorial Director of Punta Cana Hero. He has always had a passion for traveling and exploring the world. When he's not traveling for work, he enjoys reading adventure and science fiction novels. Lester is excited to share his experience of how one can spend his best time while traveling!
Website: https://puntacanahero.com/
Email

This email address is being protected from spambots. You need JavaScript enabled to view it.