Wild and Hoesterey Win at Covewater Classic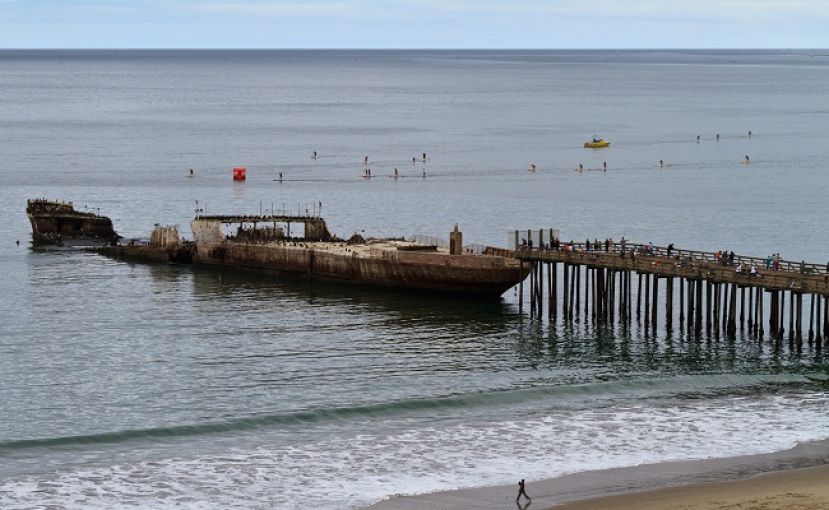 The first Annual Covewater Classic, Northern California SUP Championship Race, astounds with unique course, huge turnout and weekend of SUP events. Check the Supconnect events page for upcoming events in your area.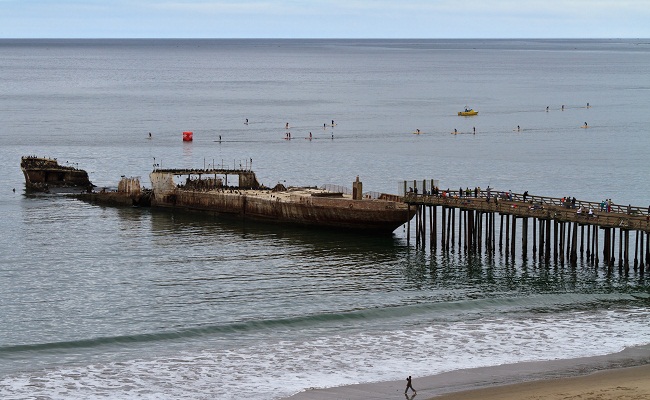 A northern California record-setting 78 paddlers participated in the 2-mile and 7-mile races at the Covewater Classic this past weekend.
See full results from this race on Supconnect.
SANTA CRUZ, California – Covewater Paddle Surf, Northern California's stand up paddleboard headquarters, hosted the first annual Covewater Classic presented by Surftech on Saturday July 16th at Capitola Beach in Santa Cruz.  A northern California record-setting 78 paddlers participated in the 2-mile and 7-mile races.  In addition, the event featured a unique 7.5-mile Elite Course that included a half mile paddle up the Capitola River as part of this open ocean race on the Monterey Bay National Marine Sanctuary.

Racers from California, Nevada and Hawaii flocked to the race, and at the end of the day, it was Lake Tahoe's Jay Wild and Hawaii's Morgan Hoesterey that took top honors.

"This was an awesome race, and the course was like nothing I've raced before" said Morgan, who just three weeks earlier won the prestigious 13-mile Surftech Jay Moriarity Memorial Paddleboard Race also in Santa Cruz.  "Paddling Santa Cruz's coastline, then running with my board over the beach to paddle in a beautiful still river was like nothing I've ever experienced.  At one point, we were paddling with a pod of Dolphins that were trailing us.  I just love paddling in this part of the California."

Men's elite winner Jay Wild, who has been on a tear of first place finishes of his own this summer echoed that sentiment:  "I was giving it my all along the Santa Cruz coast, but then to run into a still river, and totally change my paddling mindset was something I'd never experienced before.  Winning this unique race was especially gratifying for me.  Great competition and just tons of aloha."

The Covewater Classic is a World Paddle Association (WPA) sanctioned points event.  The Elite field featured a $2,000 purse.

Top finishers:

ELITE 7.5 MILE, MEN

Jay Wild,  1:39:21,  Lake Tahoe, CA
Joe Rowan,  1:41:27,  Santa Barbara, CA
Benjamin Serrazin,  1:42:06,  Sausalito, CA

ELITE 7.5 MILE, WOMEN

Morgan Hoesterey,  1:53:55,  Oahu, HI
Jennifer Fuller,   1:56:18,  Sausalito, CA
Nina Oakley,  1:57:53,  Reno, NV

OPEN 7.0 MILE, MEN, STOCK

Brad Seyffer,  1:39: 38,  San Francisco, CA
Derek Dial,  1:42:07,  Reno, NV
Steve Drottar,  1:45:04,  Santa Cruz, CA

OPEN 7.0 MILE, WOMEN, STOCK

Valerie Khachadouri,  1:57:17,  San Calos, CA
Jennifer Nguyen,  2:05:18,  Palo Alto, CA
Marcia Buenafe,  2:12:54,  Capitola, CA
Were you at this event? Share some pictures and stories with us.
.
Last modified onWednesday, 21 January 2015 17:26

After spending the first part of her life in Minnesota, Morgan traded in her snow boots for sandals and moved to sunny California. After graduating with a degree in Communication from The University of Southern California, she eventually made her way down south to San Diego and is taking advantage of the living by the best beaches and burritos California has to offer. If it's sunny, you can find her at the beach relaxing, or exploring the calm water in the bay via paddleboards and kayaks.
Email

This email address is being protected from spambots. You need JavaScript enabled to view it.