Talia Gangini-Decoite Will Paddle to Defend M2O Title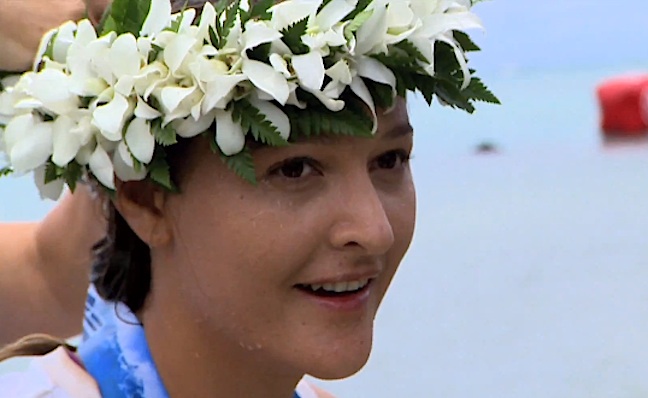 Talia Gangini was the 2012 female stand up paddle winner and crushed the previous record by more than 30 minutes.
OAHU, Hawaii - With Molokai 2 Oahu just 3 days away the anticipation from paddlers and observers alike is mounting. Yesterday Supconect focused on sharing who some of the most competitive men will be this year. Today we'll share some information about which female competitors are expected to vie for the title.
After Molokai 2 Oahu released their official athlete start list for the world championship paddleboard race, it was easy to see that there will be some familiar faces competing this year. Talia Gangini-Decoite, who is still only 20 years old, will come back to defend her title from last year when she also set a new women's record finishing in 4:55:02 which crushed the previous record by more than 30 minutes.
Andrea Moller will also compete and was the former course record holder. This 33 year old has been working harder than ever to make training a priority while also juggling being a mom and working full time. Andrea and Talia both ride for SIC Maui and will be nothing less than fast on their sleek equipment.
Another woman competing this year is 32 year old Annabel Anderson. She is a rider for Starboard SUP and has recently dominated many races in Europe. Annabel should always be counted in as someone who could win as well as 29 year olds Jenny Kalambach and Terrene Black. Black finished third in 2012 (5:18:48) and Kalmbach has one of the top 5 best female finishing times for M2O in the history of the race.
Stay SUP-Connected this weekend as the race takes place and the results roll in. Good luck to all the competitors and may everyone be safe while crossing the channel.
.
Last modified onThursday, 25 July 2013 11:09
Email

This email address is being protected from spambots. You need JavaScript enabled to view it.