Slater Trout Partners with Audio Company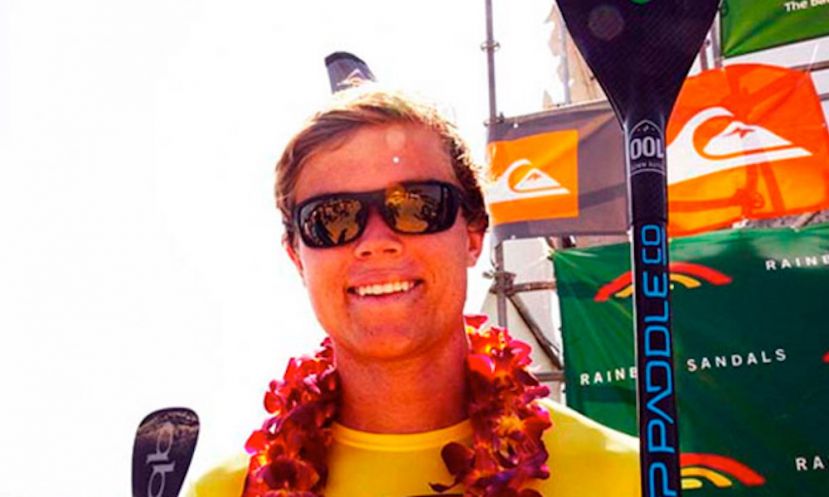 LOS ANGELES, California — H2O Audio, the leader in high-performance, waterproof sport headphones and accessories, announced today a partnership with Professional Waterman and Stand Up Paddler, 15 year old, Slater Trout. Competing against elite pros since the age of 12, Slater is taking the competitive SUP world by storm.
Some of his recent accomplishments include just placed 3rd in the Elite SUP Individual, 2nd in the Distance Race, 14-foot-division 1st in the Team Relay at the "Battle of the Paddle," Dana Point Named "2010 Junior of the Year" by The Stand Up Journal 2nd overall in the 28 mile, Elite race, "The New York Sea Paddle" in New York City in August 1st overall, "H2O Overdrive SUP Cup, Pro Race, 14 ft." in Utah in July 1st and overall winner "San Clemente Ocean Fest," 10k and 3.5 miler in July 1st 2010 "Hennessy's US Paddleboard Championships," Redondo Beach, CA, 14ft. Elite Class-US Champion in July

Trout credits music as a key source that keeps him going. Says Slater "SUP racing can be lonely without your music. My H2O Audio gear and playlist keeps me motivated and energized whenever I train in the water or on dry land."

"H2O Audio is thrilled to welcome Slater Trout to our team of athletes. Slater has grown up using our gear and it's great to work with one of the youngest and most exciting watermen in the fast-growing sport of Stand Up Paddle." said Tom Kampfer, CEO of H2O Audio. "Music improves your endurance in any workout; and water and sweat ·should never stop the music! With H2O Audio headphones and cases, you can enjoy your music during any fitness activities wherever you are."

Established by athletes for athletes, H2O Audio is the leading provider of high-performance waterproof and sweatproof headphones and accessories for active people around the world. The company's products offer a complete waterproof solution and enable people to enjoy music during any athletic pursuit. H2O Audio products are available on-line at·www.H2OAudio.com ·as well as through Amazon.com, Apple Stores, Best Buy, The Sports Authority, and surf/sport specialty stores worldwide.

Innovating in its own category of durable, high-performance waterproof/sweatproof headphones and accessories for iPods and MP3 players, H2O Audio lets the music play on in or around the water. All H2O Audio products are precision engineered and individually tested to ensure their 100 percent waterproof capability.
Last modified onFriday, 19 February 2016 17:12
Email

This email address is being protected from spambots. You need JavaScript enabled to view it.