Outdoor Retailer Finds A New Home In Denver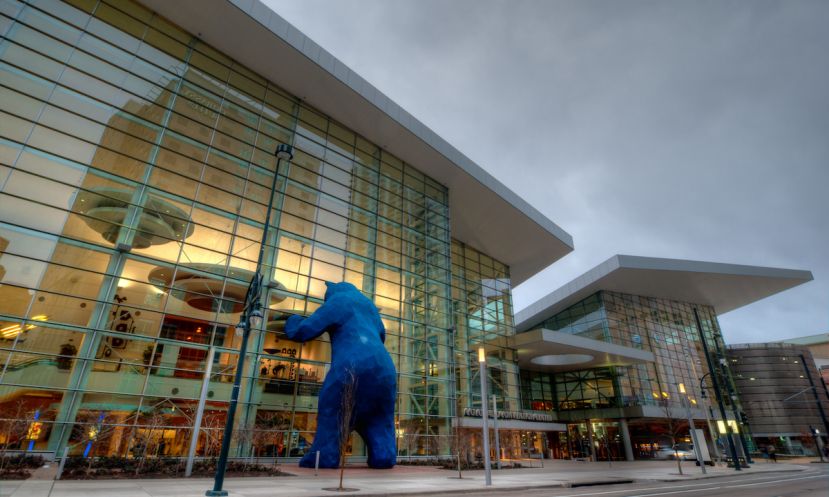 Denver Convention Center | Photo Courtesy: Shutterstock.com
DENVER, Colorado - After the Outdoor Retailer show announced earlier this year that they would be leaving Salt Lake City the big question of where they they would relocate to arose. Now, just weeks before their final Summer show in Salt Lake City the Outdoor Retailer has announced their new home: Denver, Colorado.
The decision to move locations was first announced in February of 2017 when the show issued a statement that they would issue requests for proposals to seek a new home for Outdoor Retailer. Marisa Nicholson, VP & Show Director, cited that "our decision to review venue options was a business decision for Outdoor Retailer." She continued, "We've been exploring a change of dates for some time to better suit the evolving buy/sell cycle, optimize our hotel blocks and work with the city to provide adequate space for our growing show. We were at a fork in the road—extend our current contracts in Salt Lake City, or look for other options that would best support our efforts."
That decision has now been made and Denver, Colorado will now host both the Summer and Winter shows starting next year.
"For 35 years Outdoor Retailer has enjoyed the trust of the outdoor community, who know we can be relied upon to propel our industry forward," notes Nicholson. "In that spirit, we announce that Denver, Colorado has been selected as Outdoor Retailer's new home for all shows, including Outdoor Retailer + Snow Show, Outdoor Retailer Summer Market and Outdoor Retailer Winter Market, which will move to November in 2018."
The shows will be hosted by the Denver Convention Center starting in early 2018 for the Winter show. The Outdoor Retailer Summer Market will take place July 23-26, 2018 and future dates will be announced in the near future.
For more SUP Industry news click HERE.
© Supconnect.com Copyrighted Exclusive Content
Last modified onThursday, 06 July 2017 12:01

Allie Beucler is orginally from Kona, Big Island and, as an islander, her life has been in the water – ocean more precisely. She has been a sponsored competitive surfer, represented the NSSA College National Champions while surfing for San Diego State University, and today remains deeply connected to the watersports lifestyle. Brown is both a shortboarder and a paddleboarder, loving to take out her inflatable SUP for a ride. With a journalism degree from San Diego State University and her passion for the water life, she brings an excellent combination of skill and passion to Supconnect.
Email

This email address is being protected from spambots. You need JavaScript enabled to view it.