New Film Explores Watermen's Life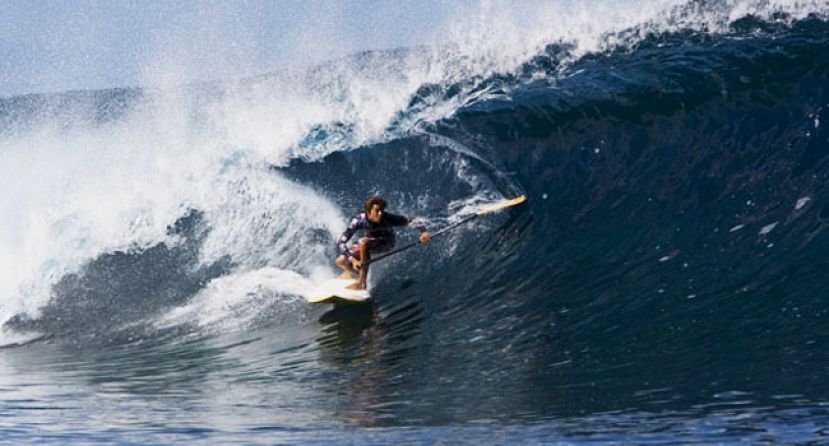 BIARRITZ, France — Oxbow's latest movie production that combines Surfing, SUP, Tow-in and Windsurfing Watch the exclusive showings of The Oxbow Watermen Experience, featuring the Hawaiian OXBOW team of Kai Lenny, Levi Siver, Duane Desoto, Jason Polakow and Laird Hamilton.
Different riders, different styles, different preparation, different stories… but a unique goal: surfing big waves, culminating in the groundbreaking sessions of December the 7th & 8th 2009 at iconic big wave spot, Peahi.

This thrilling new movie captures our Watermen's amazing and unforgettable winter season of 2009/10 in Maui, Hawaii. Follow the biggest wave riders and finest watermen, dedicating their lives to the ocean by exploring new and exciting ways to ride the most intensely challenging waves in the world.

You will be able to live every emotionally charged moment, such as the young icon Kai Lenny dropped off on Jaws by Laird Hamilton himself, or Jason Polakow's terrible wipe-out, reminding us the sovereignty of nature.

This new blockbuster is currently at your disposal in all OXBOW shops and will be exclusively available as a free download from November 2010.

Come and live your own Waterman Experience and dive into our rider's extraordinary world on oxbowatermenexperience.com. Push our own limits to new extremes and win your personal kitesurf or windsurf holiday with OXBOW in Fuerteventura!
Last modified onThursday, 27 August 2015 17:28
Email

This email address is being protected from spambots. You need JavaScript enabled to view it.