2021 Supconnect Awards Winners Announced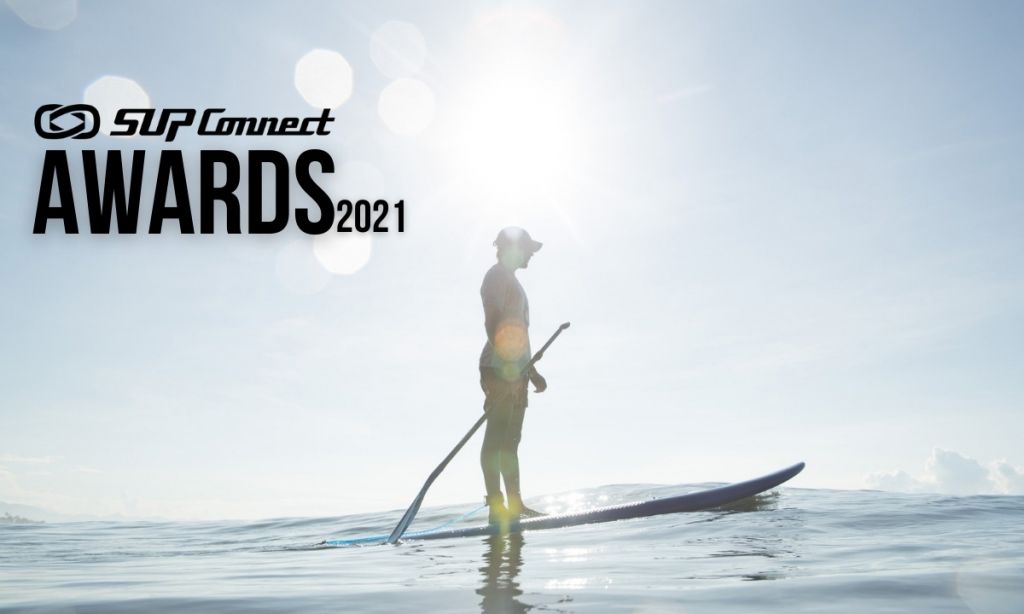 Photo courtesy: Starboard
SAN DIEGO, California - After more than six weeks of deliberations and intense evaluations we are pleased to announce the winners of the 2021 Supconnect Awards. After nominating 30 or so men, women, groms and blogs per category, and an abundance of brands and shops in the stand up paddle industry we've finally narrowed down the extremely talented pool of nominees to the final chosen winners.
With over 79,000 views and more than 19,000 interactions of the Awards it has been a very meticulous journey to get to this point. In following our criteria for choosing the winners (Ambassadorship, Involvement, Performance and Support), to help us decide the winners of these awards, we here at Supconnect go through an extremely rigorous process in selecting the winners. We consult and receive feedback from our advisory board, whose members are made up of those who are passionately involved in the sport of standup paddling and who have a unique take on the sport, we take into account the many thousands of interactions with the Awards from fans and consumers, we add in our own feedback from our editorial board and we've also had extensive feedback and contact with brands and retailers in the industry. We've had hundreds of back and forth emails and personal phone calls to get the best feedback possible that we can on our nominees. So without further ado, here are the winners for the 12th Annual Supconnect Awards:
1. Michael Booth

Michael Booth (Gold Coast, Queensland, Australia) has literally stormed the SUP scene and taken the reigns as a top tier racer and is arguably the man to beat in every event. As a dominating force on both the APP World Tour and Paddle League, Booth can almost always be found as a top 3 finisher in any race he enters. Booth has a background in ocean ski racing and kayaking so his transition to SUP a few years ago has been relatively easy. Booth is a fitness guru and more times than not can be found on the water training where he feels most at home. While Booth has been pretty dominant as an endurance racer, what truly stands out is his sportsmanlike conduct and his positive attitude.
2. Mike Shoreman

Canada's Mike Shoreman is the inspirational powerhouse of the sport. Having lost his mobility in 2018, Mike has shown what it means to climb back up on our boards. Mike set off a global movement, with a viral talk, unifying thousands of paddle boarders around the world to come together to support people struggling with their mental health. The amount of attention Mike has brought to the sport of paddle boarding through various platforms is unparalleled bringing millions of eyes to the sport around the world. Mike has founded 'Paddle Across America' an International day of mental health uniting thousands of paddle boarders and water enthusiasts benefitting the USA's National Alliance of Mental Illness and Canada's #1 Mental Health Organization for Youth. Mike will set out during 'Paddle Across America' from New York attempting to become the first person with a disability crossing international waters from one country to another.
3. Bruno Hasulyo

Bruno Hasulyo (Hungary) has been a relative underdog in SUP racing, that is until in late 2017 when Bruno showed up to Denmark to compete in the ISA SUP Championships and won his first Gold Medal in the distance race, beating some of the most accomplished athletes in SUP. Since that feat Bruno has been showing up to races all over the world and finding himself going head to head with the world's best (including his brother Daniel) and landing on podium after podium. Bruno has stuck to a strict training regimen that has proven to pay off in big ways. In 2018 he proved himself yet again earning himself the title of Vice World Champion of the Long Distance Race at the ISA Championships in China. Now, after a long break from racing due to the pandemic, Bruno is getting his feet wet once again and just placed 2nd at the Eurotour event in Switzerland. Not a bad way to start the season...
1. Fiona Wylde

Fiona Wylde (Hood River, Oregon, USA) comes from the American capital of wind and kite surfing. So (no surprise!) she is into both of those sports. But more interestingly, she comes from one of the greatest kids SUP programs, hosted by the late Steve Gates, owner of Big Winds. Wylde's raw talent and discipline found a catalyst in that venue and group, catapulting her into the world stage and the top of the stand up paddle competitive scene. After graduation, she was diagnosed with Type 1 Diabetes. But that has not stopped her. Instead, Wylde is now becoming all the more of an inspiration for the millions of people who face that challenge while aiming to continue to live that outdoors athletic life. Wylde has become a major threat on the APP World Tour in both Race and Surf and won her first World Title in 2016 and she continues to be a powerhouse in every event she enters.
2. Amandine Chazot

Amandine Chazot (Brest, France) cemented her status as one of the world's best female stand up racers when she qualified to be on team France for the 2017 ISA World SUP Championships. Since that moment Amandine has not disappointed. Amandine went on to earn herself a Silver medal in the sprint race and a 5th place in long distance, proving she has both speed and stamina. Now ranked in the top 10 female racers in the world, Amandine has quite the momentum behind her with a big future in the sport. When not competing, Chazot works as a doctor at her local hospital and her most prized role is being a mom to her baby boy.
3. Candice Appleby

Candice Appleby (San Clemente, California) is undoubtedly the most accomplished paddler in the competitive scene. Name every top event in stand up paddle racing, surfing, and even whitewater/river and she has likely won it. With a background in competitive longboarding and swimming, the California native has been a dominant force for sometime now, landing all the more credibility to her respectable standing. And all of that didn't come easy. Through injuries, recoveries, personal challenges and more, she has always returned to put on top-tier performance. But more importantly, she gives back far beyond her paddle strokes. Appleby is the founded and organized a high-profile kids event, has founded Performance Paddling, and has recently launched her new coaching business Ocean Academy; training paddlers of all abilities through private coaching, clinics, and virtual training programs.
1. Jameson Roeber

Jameson Roeber (Long Island, New York) loves paddling out of his hometown, Port Jefferson on the North Shore of Long Island, New York. Jameson has a strong love and connection to the water. Jameson started paddling at the age of four when he took his mother's board and paddled off. Since winning his first grom race at age five, he is now racing nationally, including winning or placing at The Pacific Paddle Games, The Gorge Paddle Challenge, The Carolina Cup, The NY APP, and many other races. Jameson also loves SUP surf, Foil, and prone. Although he enjoys racing, he loves helping others. Jameson has found a way to blend his love for the ocean with his love for animals. In 2020, he sponsored an organization called Kids Paddle and SUP Pup division for Paddle for The Cure, based out of NY in efforts to cure Breast Cancer. Jameson looks forward to growing as a Waterman and passing on his love for paddling to others.
2. Thien-Cathrin Tusche

12 year-old Thien-Cathrin Tusche (Germany) is an up-and-comer that loves to race. Thien-Cathrin has been killing it at her local race scene and has already racked up four German Youth Championships in Sprint, Technical Race and Distance. She also has earned three Tschech Youth Championship wins in Sprint, Technical Race, and Distance. If Thien-Cathrin keeps on this track she'll be a World Champion in no time!
3. Rai Taguchi

Rai Taguchi (Okinawa, Japan) is the youngest member of the global Team at just 17 years old. Rai lives on Okinawa Island, Japan, the perfect location to train for downwind and surf all year round. Rai became hooked on SUP at the age of 12 after winning 1st place in a local race and trained hard with his father ever since. Rai dominated the majority of race events in Japan this past year, was crowned the U18 ICF Champion, placed 2nd in the U18 Technical Race at ISA, and was in the Top 10 Male racers overall ISA. Rai is looking forward to competing in the World Tour this year, and we're looking forward to following along!
1. Starboard

Starboard is one of the most globally known SUP companies in the world. Starboard was founded and created by Svein Rasmussen, a champion windsurfer, in 1994. Starboard SUP is one of the leading innovators of Stand Up Paddling, with some of the most comprehensive range of shapes and technology options! You will find many of the top athletes in the SUP space riding a Starboard SUP, whether it be World Champion SUP racer Connor Baxter, or SUP surfing Pros and Champions Benoit Carpentier, Shakira Westdorp, and Zane Schweitzer. Starboard has a wide array of products ranging from expert levels to beginner boards and everything in between.
2. SIC Maui

SIC "Sandwich Islands Composites" is the vision of master shaper/designer, Mark Raaphorst. SIC boards are inspired naturally by elite racing, but also from a lifetime of lessons learned. These lessons have led to a reputation for some of the fastest, smoothest gliding, most maneuverable boards in the world. SIC is also seen as an innovator whether it is in composite or hollow construction, its Active Steering System and its futuristic Standamaran™. Whether you are a seasoned pro in either open or flat water racing or the weekend surfer. Whether you are looking for better fitness, touring or just all-around fun; SIC has something for you.
3. Black Project Fins

Founded and based on Maui, Hawaii since 2010, the original home of both standup paddle boarding and windsurfing. We are obsessed by performance, in a competitive standup paddling world where seconds mean the difference between winning and losing, we work tirelessly to give our athletes an advantage. Working together with elite athletes we conceive, design, test and build the standup paddle board fins and paddles which will help you exceed your standup paddling goals. We are lucky to live, work and ride in the ideal ocean environment for producing the finest gear. Through exceptional design and the use of the premium materials we are able to put a little bit of the Maui magic in every fin and paddle we produce. Our ultimate aim is to help people enjoy watersports and the outdoors more than ever before while promoting a healthy and environmentally aware population.
4. Infinity

Infinity SUP stems from Infinity Surf which was first introduced in 1970 in Dana Point, California. Since that time, more than 40,000+ surfboards have been carefully created. They on the other hand, have taken the drop and drawn every possible line that perhaps 45,000 or more riders could think of. Infinity SUP epitomizes the notion of local shaping, wtih both shaping bays and glass rooms at the heart of Southern California. Now with its second generation of head shapers, starting with Steve and now Dave Boehne, the brand is one of the leaders in custom and alternative board design.

5. Badfish
Based in Salida, Colorado, Badfish SUP is a partnership between shaper and designer Zack Hughes and whitewater park designer Mike Harvey. Badfish makes SUP boards for whitewater rivers, flatwater and the ocean, with a mountain flavor. Badfish boards are designed to be stable for beginners and ripable for experts.
1. 101 Surf Sports

101 Surf Sports (San Rafael, California) is a full service Water Sports Sporting Goods Shop specializing in Stand Up Paddleboarding (SUP), Prone Paddleboarding, Windsurfing, Kiteboarding, Surfing, and Kayaking. They offer the San Francisco Bay Area a full range of lessons, gear rentals, board repair, kayak storage, stand up paddleboard storage, boat storage, and guided tours. They carry gear from the premium manufacturers including Naish, Starboard, Jimmy Lewis, NeilPryde, O'Neill, SUPreme, SIC Maui, Severne, Carve Designs, Dakine, NRS, Bark, Surftech, and Focus Hawaii.
2. Big Winds

Big Winds was in 1987 and is one of the largest windsurfing, kiteboarding and stand up paddleboarding product and accessory stores in the United States. Their staff members are experienced players who are passionate about their sports and equipment and ready to offer expert advice. In addition to an enormous rental/demo fleet for all skill levels, their windsurfing and stand up paddleboarding school is one of the best in the Pacific Northwest and their lesson programs include kids camps, junior camps, and private and group lessons for men and women of all ages.
3. Covewater Paddle Surf

Covewater Paddle Surf is the only dedicated Standup Paddleboarding shop in the Santa Cruz/Monterey Bay area. Opened in 2010, Covewater was just the third SUP shop in the country at the time. We have been honored to be pioneers in the sport, and providing stand up paddleboarding (SUP) equipment, accessories, classes and rentals is our sole focus. As stand up paddling continues to grow rapidly around the world, we felt there needed to be a place in Northern California that paddleboarding and all those who love it could call home. Covewater welcomes one and all to share the simple pleasure and thrill of stand up paddling and prone paddling as well and now hydro foiling!
1. Kevin Krohn

Rep for Starboard.
2. Ted Lohr

Rep for SIC Maui.
3. Jeramie Vaine

Rep for Blueline Surf Shop.
Congratulations to all of the winners of the 12th Annual Supconnect Awards. We couldn't be more pleased with the results and we hope you are too. Stay tuned for a detailed breakdown of why we selected our winners.
Also, be on the lookout for the People's Choice Awards where we recognize the top picks based on votes for each category!
To check out our Gear of the Year Award winners for 2021, click HERE.
Last modified onMonday, 09 August 2021 15:17

Submit your news, events, and all SUP info, so we can keep promoting and driving the great lifestyle of stand up paddling, building its community, and introducing people to healthier living.
Website: supconnect.com
Email

This email address is being protected from spambots. You need JavaScript enabled to view it.