2012 SUP World Series Crowns Champs Today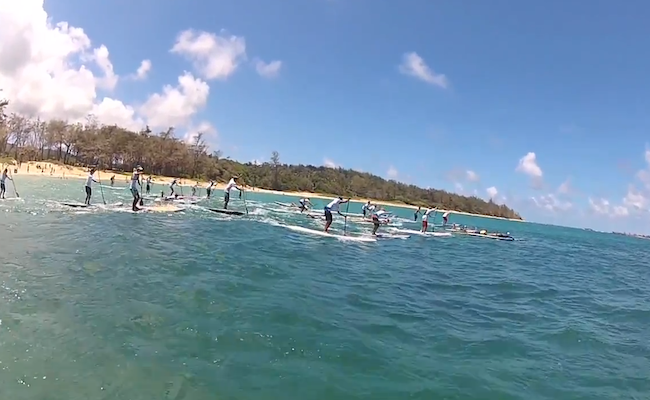 OAHU, Hawaii - Yesterday was the first day of racing at the Stand Up World Series Final at Turtle Bay, on the North Shore of Oahu.··In a weekend series of two types of racing, the distance race was first up and proved as usual to be fun and exciting.
In the end it was Kai Lenny in first followed by Connor Baxter in 2nd, Andrew Logreco in 3rd, Jake Jensen 4th, Noa Ginella 5th, Eric Terrien 6th, Casper Steinfath 7th, Ryan Helm 8th, Riggs Napoleon 9th and Kaeo Abbey 10th.··For the women, Annabel Anderson took the first place prize with Rachel Bruntsch in 2nd and Halie Harrison in 3rd.
Tune in today starting at 9:30am Hawaii Standard Time at http://standupworldseries.com/ to watch the live action of the final sprint races which will determine the 2012 Champions.··Remember that 50 % of the final results/placements will be determined by·the athletes' best 3 results from world series races earlier in the year.··The final 50% will be determined exclusively by the world championship final event which took place yesterday and will finish up today.
.
Last modified onSunday, 14 October 2012 08:57
Email

This email address is being protected from spambots. You need JavaScript enabled to view it.