Exploring the Magnificent Melting Pot: A Paddle Adventure in New York City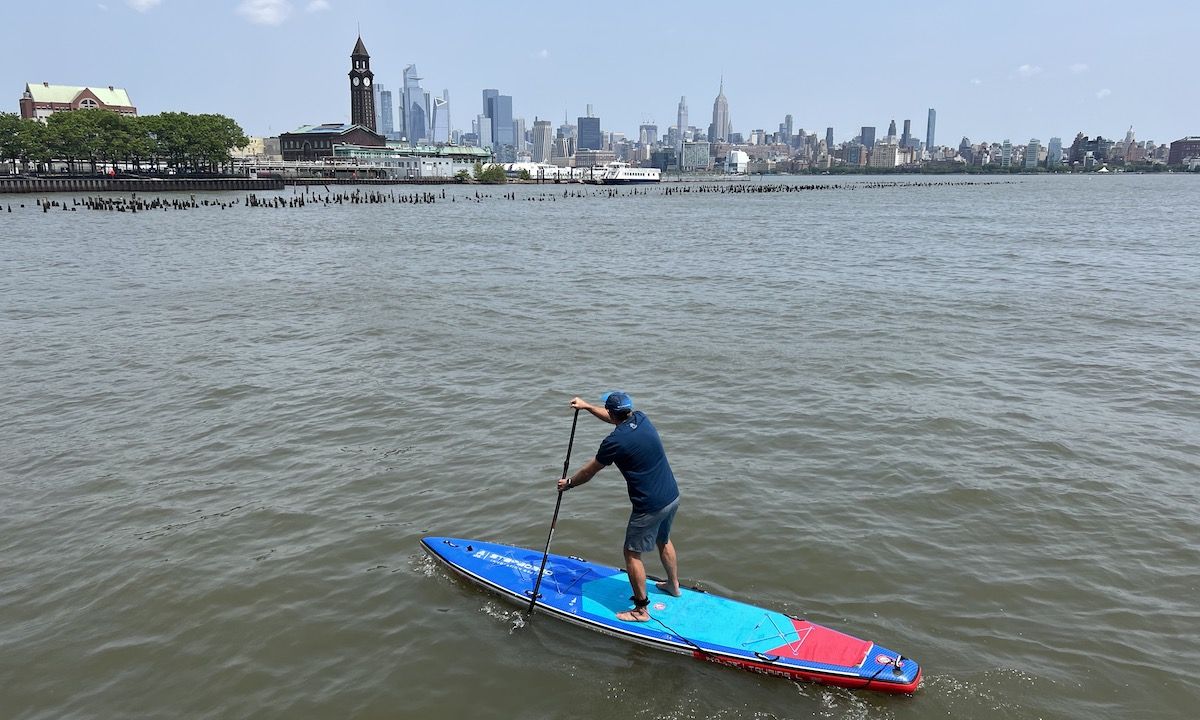 Bart de Zwart explores NYC. | Photo courtesy: Dagmar de Zwart
Bart de Zwart, an adventurer at heart, recently embarked on a day city adventure in the iconic New York City, a metropolis that has always held an enigmatic allure. Bart invites us to see the city through a different lens - not the bustling streets, but from the serene waters that surround it. His account paints a vivid picture of a unique way to experience the city that never sleeps - from the deck of a paddleboard.
New York City, nestled at the confluence of the Hudson River and the Atlantic Ocean, is an urban marvel like no other. It is a sprawling mosaic of culture, commerce, and art, with Manhattan at its very heart. Bart's adventure begins with an acknowledgment of the city's exceptional density, where millions of people coexist in an almost surreal skyline that seems to belong to another world altogether.
To explore this metropolis, one can choose from the usual modes of transportation - walking, taking the subway, or hailing a yellow cab. However, Bart's perspective introduces a refreshing alternative: viewing New York City from the water. As he eloquently puts it, this is "the best view you can have of New York." It's a perspective that unveils a new dimension of the city's beauty, one that may be easily overlooked from the busy streets.
Photo courtesy: Dagmar de Zwart
In the past, New York City has hosted some significant races, but those events often left little time to appreciate the city's breathtaking sights. This time, Bart decided to take a different approach. Armed with his trusty Starboard Touring 14' paddleboard, he embarked on a journey that allowed him to savor the city at his own pace.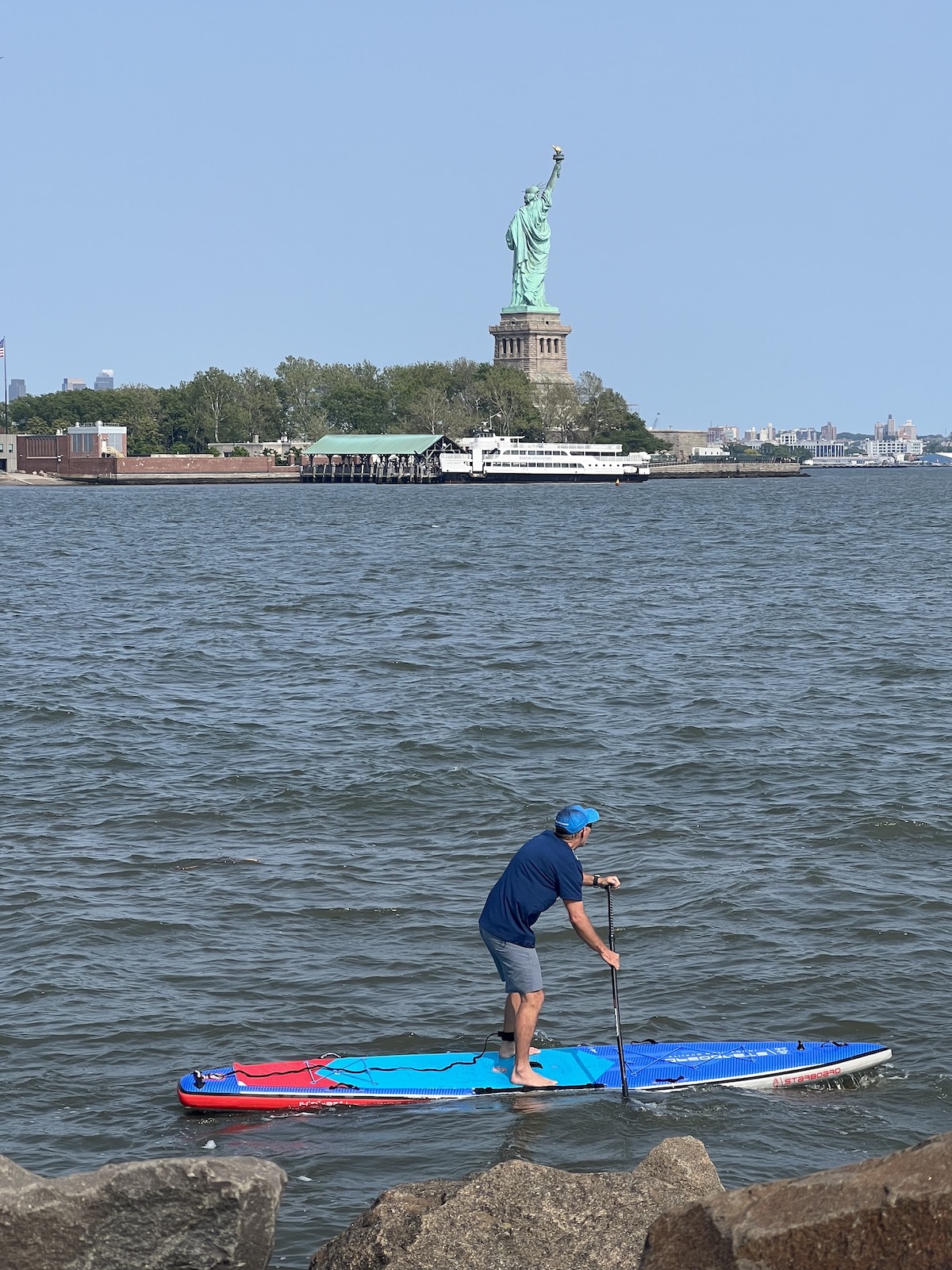 Finding a suitable starting point for his paddle adventure wasn't without its challenges, especially for an outsider. Bart highlights the difficulty of parking in the city, but his valuable advice for fellow adventurers is to consider launching from Liberty State Park. This location offers easy access and free parking, with the added bonus of starting your journey with a view of the iconic Statue of Liberty.
Paddling on the Hudson River, as Bart notes, is not a walk in the park. It can be choppy and occasionally less than pristine. However, the rewards of this unique experience far outweigh the challenges. The sights one can behold while paddling are truly spectacular - from Manhattan's towering skyscrapers and the Water's Soul statue in Hoboken to the majestic Statue of Liberty. The constant flow of boats, ferries, and the city's magnificent bridges all contribute to a visual symphony that can only be witnessed from the water.
Bart's advice to stay close to the shores and avoid the busy shipping lanes is not only practical but essential for safety. The sheer volume of maritime traffic in the Hudson River can be overwhelming, and he wisely advises never to cross in front of a ship and to always aim for the stern.
In the end, Bart's day city adventure in New York City was a brief yet rewarding experience. While he had only a few hours to spare before his flight home, those four hours spent exploring the city from a paddleboard were undoubtedly well worth it. His account serves as a reminder that adventure is often just around the corner, waiting for those willing to seek it out.
As Bart signs off with a cheerful "Aloha," he leaves us with a simple yet profound message: have fun, get out there, and explore. New York City, with its vibrant energy and diverse culture, is a testament to the wonders of exploration. So, whether you're a seasoned traveler or a newcomer to the city, take Bart's advice to heart and embark on your very own day city adventure in the Big Apple. You might just discover a whole new perspective on this captivating metropolis.
Last modified onTuesday, 19 September 2023 10:32

Submit your news, events, and all SUP info, so we can keep promoting and driving the great lifestyle of stand up paddling, building its community, and introducing people to healthier living.
Website: supconnect.com
Email

This email address is being protected from spambots. You need JavaScript enabled to view it.