Brittany Parker, a Boardworks Badfish Team Rider, at the GoPro Mountain Games in Vail, Colorado. Photo: Badfish.
Written by Alex Mauer
DENVER, Colorado – 1500 miles from the California coast lies the state of Colorado. No matter what kind of paddling you are looking for, you will have no trouble finding it here, white water, surfing, or just enjoying some beautiful flat water and the scenery it has to offer. The peak season in Colorado begins late April, sometimes stretching as far as August. The flows can always be checked on-line through various kayak websites such as Eddyflower. If you are looking to meet up with local paddlers, check out the on-line meet up group or right here on SUPconnect by becoming a member of Colorado Stand UP Paddle Association.
Glenwood Springs

---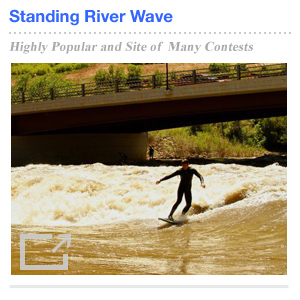 One of the most popular Stand Up Paddle spots in Colorado is located in Glennwood Springs. The Gwood white water park has one of the best stationary waves this state has to offer. Live feed of this wave can be watched on-line at Coloradowebcam.net. This stretch of the Colorado River also has some great white water as well as calm stretches of water to paddle.
Arkansas River

---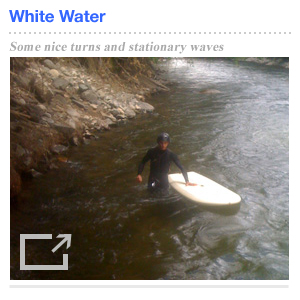 Another spot for some good white water paddling can be found along the Arkansas River in Buena Vista and Salida. This stretch of the river has some "sick" runs to make as well as a few stationary waves. Buena Vista is a small kayak town filled with good food and great people. Stop by Colorado Kayak Supply if you are looking to meet up with some local paddlers. There is nothing better than ending a good SUP session with some good food. So after you dry off, head into the Eddyline for some great food and homebrew!


Dillon Reservoir

---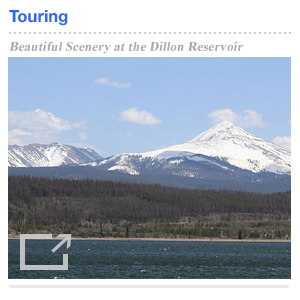 If it is a beautiful lake you are looking to get out on, then check out the Dillon reservoir. The town of Dillon was formed in the 19th century upon the discovery of gold. During the winter months this town fills with tourists because it is so close to four ski resorts. Surrounded by massive pine trees and breathtaking mountain scenery it is no wonder why this lake is such an ideal spot for SUPing.
Pueblo Play Park

---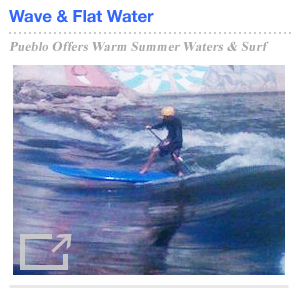 The most underrated spots in Colorado can be found in Pueblo. The Pueblo play park offers some really fun stationary waves to surf and paddle. The scenery here is much different because a large graffiti wall runs the stretch of the park. The water in this urban environment actually gets pretty warm too. Stop by The Edge Ski and Paddle for a rental or if you just want to meet up with locals. And after your session, check out the beautiful river walk for some grub. A few miles above the play park is the Pueblo reservoir, a fun place to paddle. At this spot you can actually find some cliff jumping as well as fishing. It is still hard for me to believe that such good SUPing can be found so close together!

As you can see Colorado holds some really amazing SUP spots. If you ever get a chance to paddle Colorado I highly suggest that you take advantage of the opportunity. Most people would never guess that some of the most beautiful and fun Stand Up Paddle spots could be found so far inland.
Map of Colorado with SUP Hot Spots

---

View Colorado in a larger map
Alex Mauer is a long-time Colorado resident who since the age of 12 has been riding the local river waves. More recently, he has enjoyed the wonders of stand up paddling and has become one of its most passionate advocates and representatives. Mauer is the Rogue SUP representative for the area and also the founder of the Colorado Stand Up Paddle Association on Sup Connect. He can be reached and befriended via his profile page.
© Copyrighted and Exclusive SupConnect.com Content
Last modified onThursday, 22 January 2015 16:18