Dave Kalama's Paddle Stroke And Placement Tips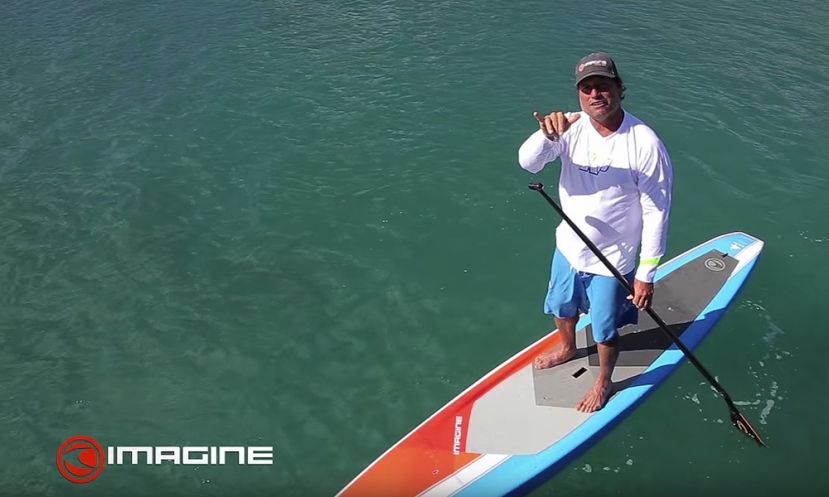 Dave Kalama.
MAUI, Hawaii - Having a proper paddle stroke is something that takes time and practice to master. Many times when paddling, paddlers make a splash when in the catch phase of the paddle stroke, which shouldn't be happening. Here, Dave Kalama takes us through a mini clinic on paddle placement in the catch phase of the stroke and gives tips on how to properly execute this phase of the paddle stroke.
When you're splashing with your paddle, what's really happening is that you're creating a pocket of air behind the paddle, which doesn't allow the paddle to truly grip the water and be efficient. If you see that little splash, that is your indication that you've started to pull before the paddle is fully in the water. So, you really want to make sure you get the paddle in clean so that you're more effective during the catch and the power phase of the stroke.
Take a look at the video below, courtesy of Imagine SUP, to see and learn more.
To see more SUP Tips, click HERE.
Last modified onTuesday, 24 November 2015 11:02

MAUI, Hawaii - Dave Kalama is one of the greats in stand up paddling. He, along with Laird Hamilton, have been largely credited with helping to popularize the sport and take it international. Kalama is an expert waterman and has lived his life in and around the water.
Website: www.davidkalama.com/
Email

This email address is being protected from spambots. You need JavaScript enabled to view it.