10 Questions With Aussie SUP Race Dark Horse, Michael Booth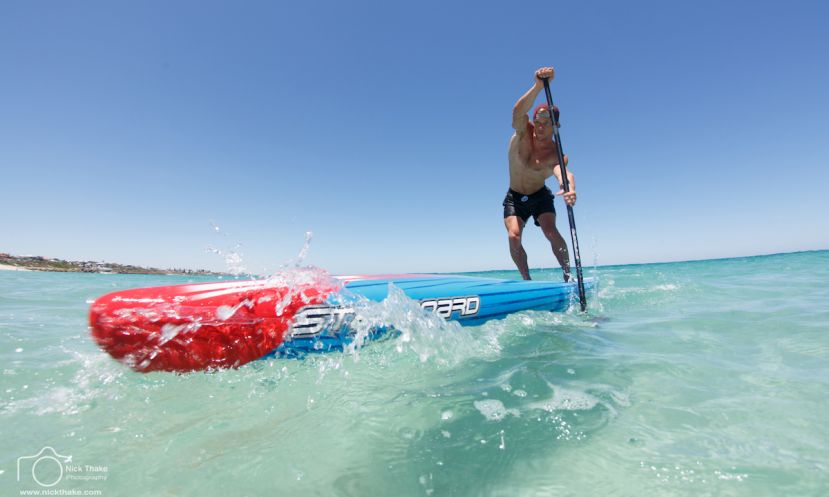 Expect big things from SUP newcomer Michael Booth. | Photo: Nick Thake Photography
CAVES BEACH, Australia - Australia's Michael Booth is relatively new to the stand up paddle racing scene only have been seriously competing for the past few months but he's been making headlines for years for his racing efforts. Booth has an extensive background in ocean ski racing and kayaking topping the podium at numerous events around the world so naturally, his transition to stand up paddling has been relatively easy. So easy in fact that Booth has been on a tear in 2016 winning top honors at some of Australia's biggest races like the 12 Towers, Forster Island and Noosa Surfing Festival events.
Michael Booth is sneaking up the world rankings list and after joining Starboard SUP's Dream Team roster he's gained a huge support system which will likely help to transform this dark horse into a full blown threat at each and every event he enters. We caught up with Boothy (as he's known to his friends) and asked him a few questions to learn more about his roots and where he plans on taking his SUP career. Have a look:
1. So you have a background in ocean ski racing and kayaking. At what point did you decide to transition over to SUP and why?
I really wasn't enjoying the kayaking scene and I was looking for a new challenge. My brother Daniel was working on the beach Lifeguarding over summer with Damien Gulliver who had a new start up SUP brand. He gave me a go on one of his boards and asked me if I was interested in doing any racing. And from there the opportunities have got bigger and more exciting and I can't wait to see what this year will bring with the backing of Starboard!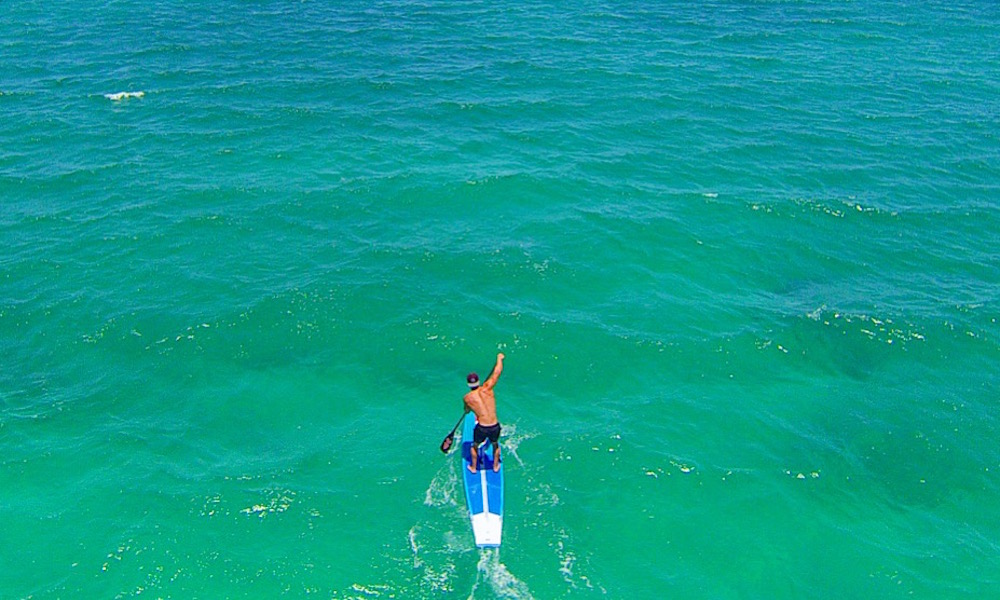 Michael Booth first jumped on a SUP 18 months ago and hasn't looked back. | Photo via: Michael Booth

2. How long have you been competing in standup paddling?
On and off for about 18-months now, but seriously for only a couple of months!
3. Do you think your background in kayaking and ocean ski has helped you to have an easy transition into SUP?
Absolutely! Ocean ski paddling has given me the ability to read the swells when doing downwinders and competing for almost 5 years has taught me to race tactically. Kayaking has helped me have a better understanding of my body and what makes it function to peak potential. Racing and training with Olympic athletes in highly elite facilities developed my understanding of what to do come race day and know how to win. But first and foremost the skills I have learnt from surf lifesaving have been the backbone of all my athletic pursuits to this day. I have competed in it since I was eight years old and has taught me everything I know in regard to surf knowledge. Overall I believe that SUP is the perfect combination of all these sports and I'm still finding my feet!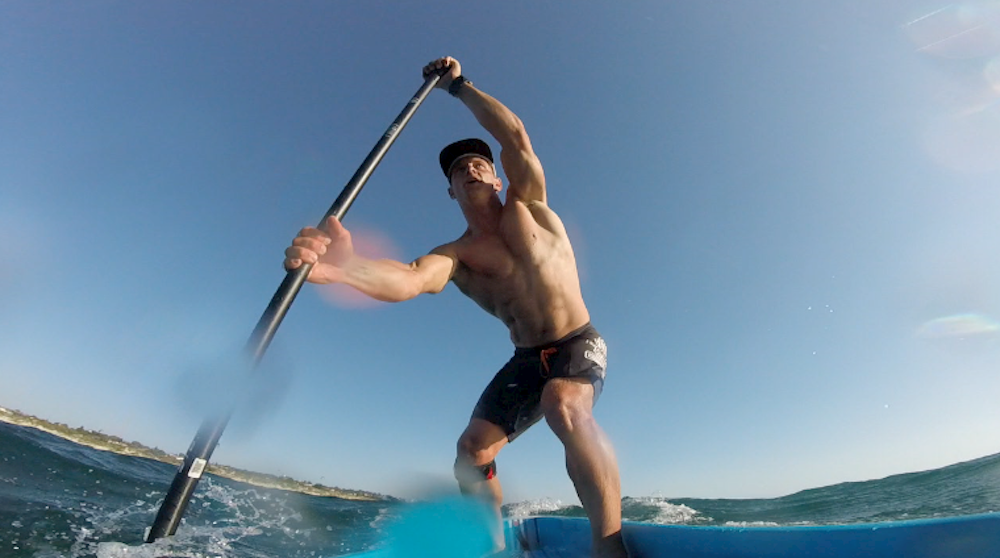 Downwind runs at home in NSW. | Photo: Michael Booth

4. Do you think you will transition to SUP full-time or keep your ocean ski racing and other sports going?
Not completely at this stage. I have found the balance between ski and SUP and it has been awesome. Both ocean ski racing and SUP compliment each other really well, and by doing them both it helps with my overall fitness and skills and I'm really enjoying the challenges it presents.

5. It seems that in 2015 and so far this year in 2016 you've been dominating and performing really well in not only Australia but also overseas. What's your secret?
I don't think I really have a secret. I like training hard, seeing progress and working towards goals and achieving them.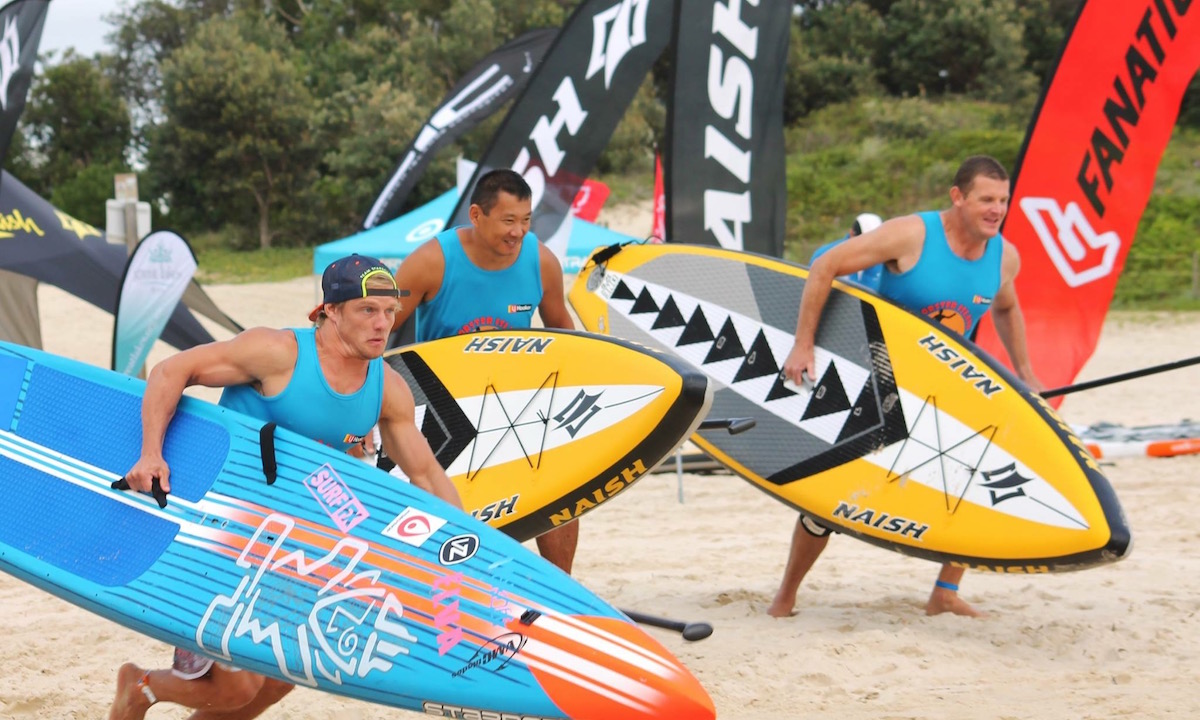 Michael Booth dominated at the 2016 Forster Island event. | Photo Courtesy: Starboard SUP

6. What does a normal day for Boothy look like? Walk us through your routine…
Over the past few months I have been waking up then I get straight on the water and train either ski or SUP. I'll then either go to the gym or for a run. I'll then have coffee or head to work. After work or I finish my jobs for the day I then get back on the water and train either ski or SUP again.
7. Let's hear a little more about that training regimen you have going on there…
I try to train either on the SUP or on the Ski most weekdays. Ski and SUP both use a lot of the same muscle groups and I believe training on both crafts help to prevent injury and keep my mind fresh. To go into more detail I find SUP is a more total body activity whereas ski mostly focuses almost solely on the upper body. The targeted muscle groups such as the lats, biceps and core are very similar in both sports. I'm in the gym and run a couple times a week. I believe gym helps with total body strength and developing my anaerobic system. Running on the other hand helps with my aerobic capacity and conditioning. I believe that I have worked out exactly what my body needs to perform and have the perfect program for me!

8. As a Dream Team rider for Starboard, it must feel awesome having backing from a company with such solid support for the sport. How'd you get hooked up with Starboard? Tell us a bit about your relationship there…
When Gulliver told me I could no longer be supported to race and do events I went straight to Starboard. Like most brands they were a bit apprehensive but were the only brand to believe in my background and back what I wanted to do and achieve. They have been so supportive and I'm so lucky to be on the Dream Team this year. I'm looking to really shake things up and with their support anything is possible.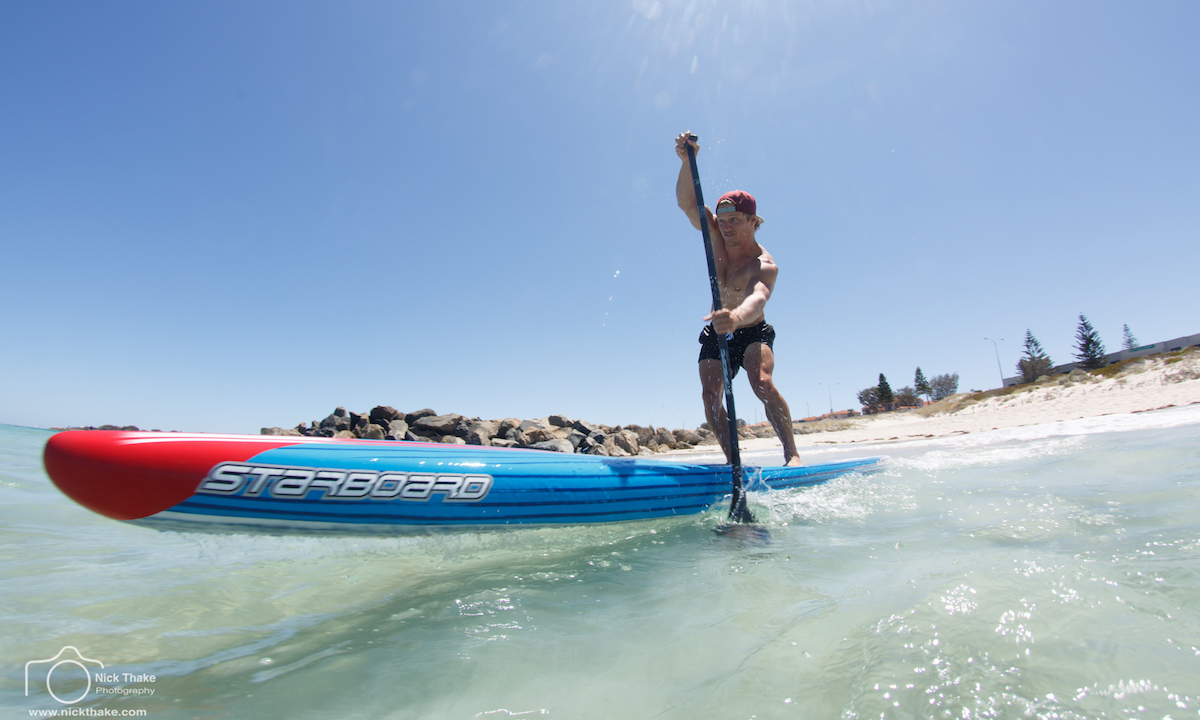 Michael Booth is a Starboard Dream Team newcomer and is already proving his worth with big results. | Photo: Nick Thake Photography
9. With 2016 already off to a great start, what goals do you have for the year and what do you want to accomplish?
I definitely want to win an international BOP & Distance race and ultimately end the year in the top 5 ranked athletes in the world.
10. Which events will you be focusing on this year?
The main events will be Bilbao, SUP Race Cup, Lost Mills, Gorge Downwind, Heavy Water, PPG (Pacific Paddle Games) and KOTC (King of the Cut).
To learn more about Michael Booth check out his website HERE.
To see more SUP stories and profiles, Click HERE.

© Supconnect.com Copyrighted Exclusive Content
Last modified onThursday, 24 March 2016 16:23

Allie Beucler is orginally from Kona, Big Island and, as an islander, her life has been in the water – ocean more precisely. She has been a sponsored competitive surfer, represented the NSSA College National Champions while surfing for San Diego State University, and today remains deeply connected to the watersports lifestyle. Brown is both a shortboarder and a paddleboarder, loving to take out her inflatable SUP for a ride. With a journalism degree from San Diego State University and her passion for the water life, she brings an excellent combination of skill and passion to Supconnect.
Email

This email address is being protected from spambots. You need JavaScript enabled to view it.