Zane Schweitzer Charging In Maui & Tahiti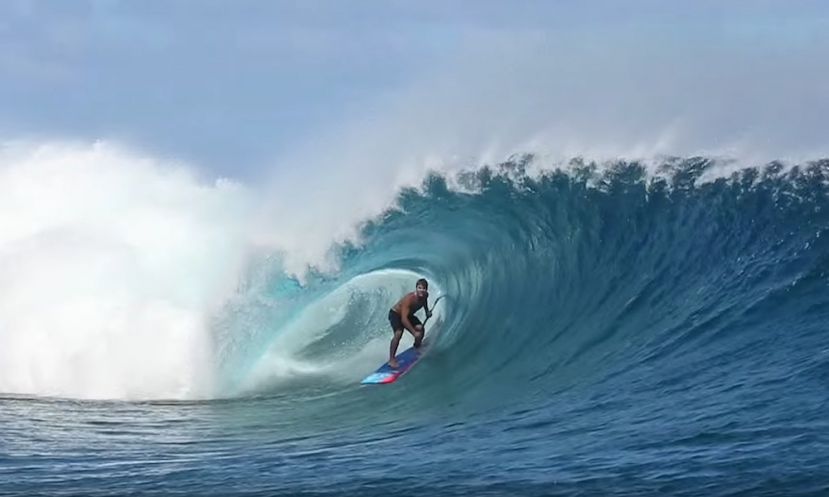 Zane Schweitzer in Tahiti.
MAUI, Hawaii - What do windsurfing, stand up paddle surfing and prone surfing have in common? Zane Schweitzer. Zane Schweitzer is an incredibly talented multisport athlete hailing from the island of Maui. Zane has grown up in the waters off the beautiful island and has grown to excel in a number of watersports including surfing, stand up paddling and windsurfing. Below is a recent edit that Zane and his brother Matty, who is a talented filmmaker and photographer, released highlighting Zane ripping in Maui as well as in Tahiti for his many trips to test new Starboard SUP equipment and to have just a good time. Check out the video below for a good three minutes of entertainment.
To see more SUP Surfing Videos, click HERE.
Last modified onWednesday, 17 February 2016 11:43

Maui, Hawaii - Zane Schweitzer is a highly accomplished SUP Surfer and SUP Racer and is one of the best in both disciplines. Zane is a third generation professional waterman who has excelled in every action sport that has crossed his way. Zane had an insane year competitively in 2014 in both surfing and racing and has big things planned for 2015. Zane is truly an ambassador of the 'aloha spirit' and can be seen wearing his famous smile everywhere he goes. 
Website: https://www.facebook.com/ZaneKekoaSchweitzer/timeline
Email

This email address is being protected from spambots. You need JavaScript enabled to view it.