Variety of New SUP Boards at Outdoor Retailer 2012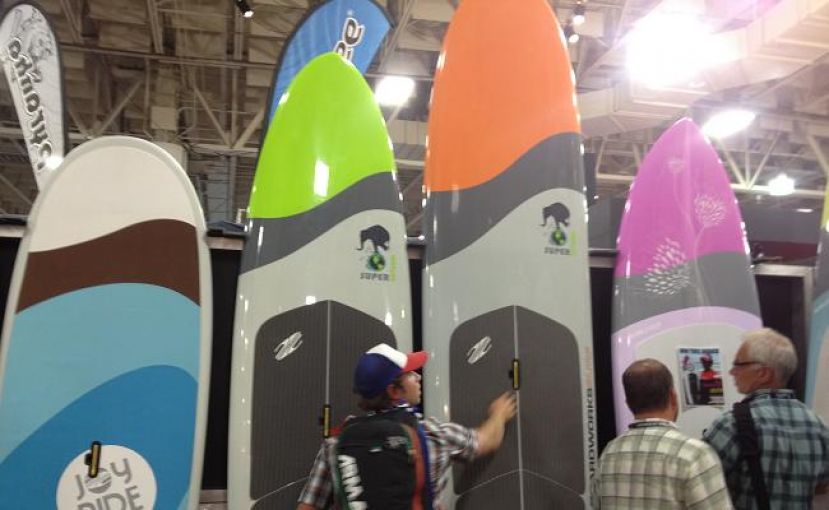 SALT LAKE CITY, Utah - Each summer the Outdoor Retailer holds its summer market where businesses that focus on outdoor sports and activities come together to set up and show off their products. Outdoor Retailer describes the event as the place, "where orders are written, new accounts are found, connections are made and brands are launched." With this in mind, the OR is obviously a great place for stand up paddle companies to come and build business, and believe us...they are!
This year there are at least 25 or more stand up paddle board companies who have come out to share their new and improved products and leave a mark on the outdoor SUP world. Right now there are hundreds of beautiful boards on display in all different colors and designs that can be used for stand up paddle on flat water, in the surf, on the rivers and just about anywhere else that is safe to get out and stand up. However, what does this mean to each of you?
With so many options in SUP, this means there is a need for each buyer to really do their homework and find the best fit for their needs. Take the time to learn about the boards that are out there and make a decision based on where you will be paddling and on your skill level. To help with this, there are gear review articles on the Supconnect website under the "Gear" tab as well as many video clips of sup boards from the Outdoor Retailer that are currently available on the Supconnect home page right now under the title "Live Video Updates".
Finally, as you do your homework and work on finding the right board to fit your needs, be sure to ask any questions on the Supconnect website via the "Community Tab". This will help everyone stay SupConnected and help find the answers!
.
Last modified onThursday, 13 August 2015 17:32
Email

This email address is being protected from spambots. You need JavaScript enabled to view it.