The Best Tech For Recording Your SUP Adventures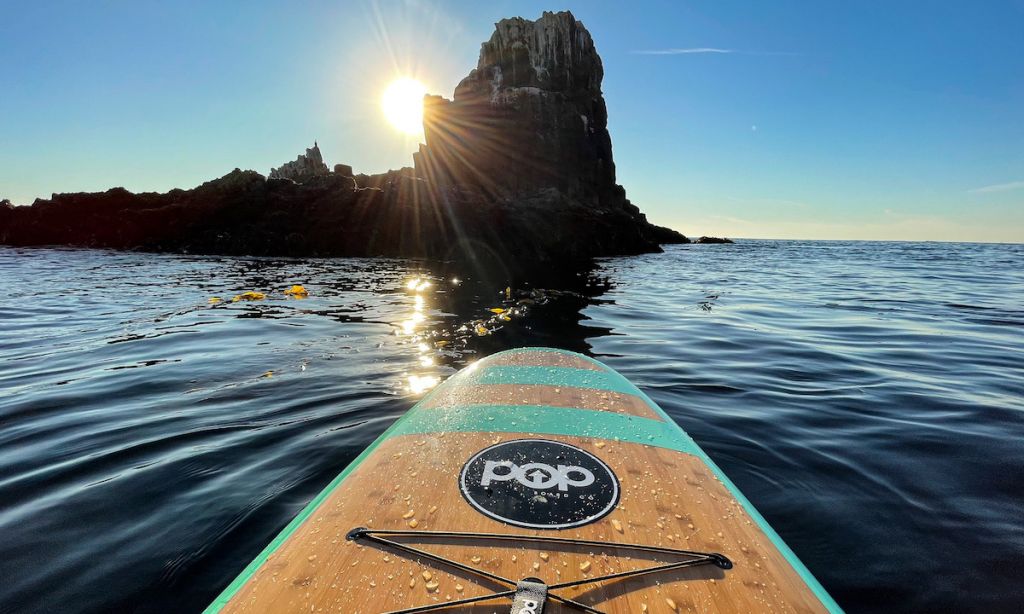 POV shot. | Photo courtesy: POP Board Co
Research shows that taking photos decreases the ability to remember lived experiences, according to a study published in the Journal of Applied Research in Memory and Cognition that detailed two experiments. However, for those who want to preserve their adventures paddleboarding while still living in the moment, video recording may just be the way to go. From waterproofing and editing essentials to high tech action cameras, here are just a few tech solutions that will help to preserve your adventures for years to come.
Solutions for smartphone recording and editing
For many SUPers, using a smartphone to record adventures is a convenient solution. Nonetheless, suddenly running out of space is a common challenge, especially if you want to record a longer SUP adventure, or many short ones over a long period of time. Innovative tech such as the Air app allows you to record high quality video on your smartphone without having to worry about running out of space for your adventures.
When it comes time to edit your videos, using online software such as Camtasia allows you to effectively edit your videos while making them more accessible, whether you're sharing your adventures with the SUP community or your family. This can mean adding your own subtitles yourself, or having them automatically generated, which will not only make them more accessible to those who are hearing impaired, but will also be great for making instructional SUP videos that contain a lot of background noise.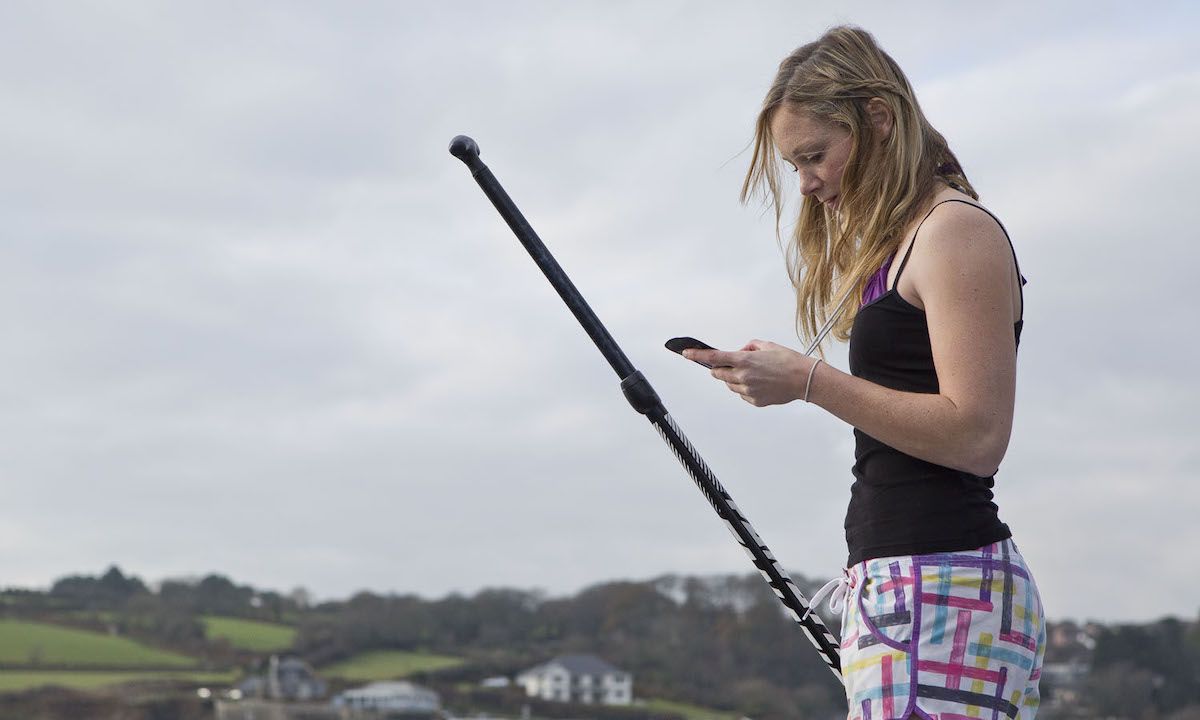 Photo courtesy: Paddle Logger
Waterproofing is a must
Due to the nature of standup paddleboarding, waterproof tech is essential for recording your adventures while preserving the tech itself. While investing in a waterproof smartphone case may be the right call if you're only planning on recording every once in a while, considering waterproof tech can be a great option for those who wish to regularly record their SUP adventures while still getting good quality, and there are a myriad of options out there. One beginner-friendly waterproof option is the Fujifilm XP140, which has an easy to use design while still allowing you to shoot in high quality, 4k video.
The benefits of high tech options
For those who wish to record SUP adventures avidly , looking into a high quality device such as the GoPro HERO9 Black may be the right way to go. With countless advanced features, including Hypersmooth 3.0 Video Stabilization, 8x Slo-Mo, and touch zoom (as well as being rugged and waterproof to 33ft), this device can allow you to create high quality and comprehensive videos of your adventures, especially if they involve other activities (such as snorkeling). Perfect for long recording sessions and durability, the tiny camera definitely packs a punch that you can take on any SUP adventure.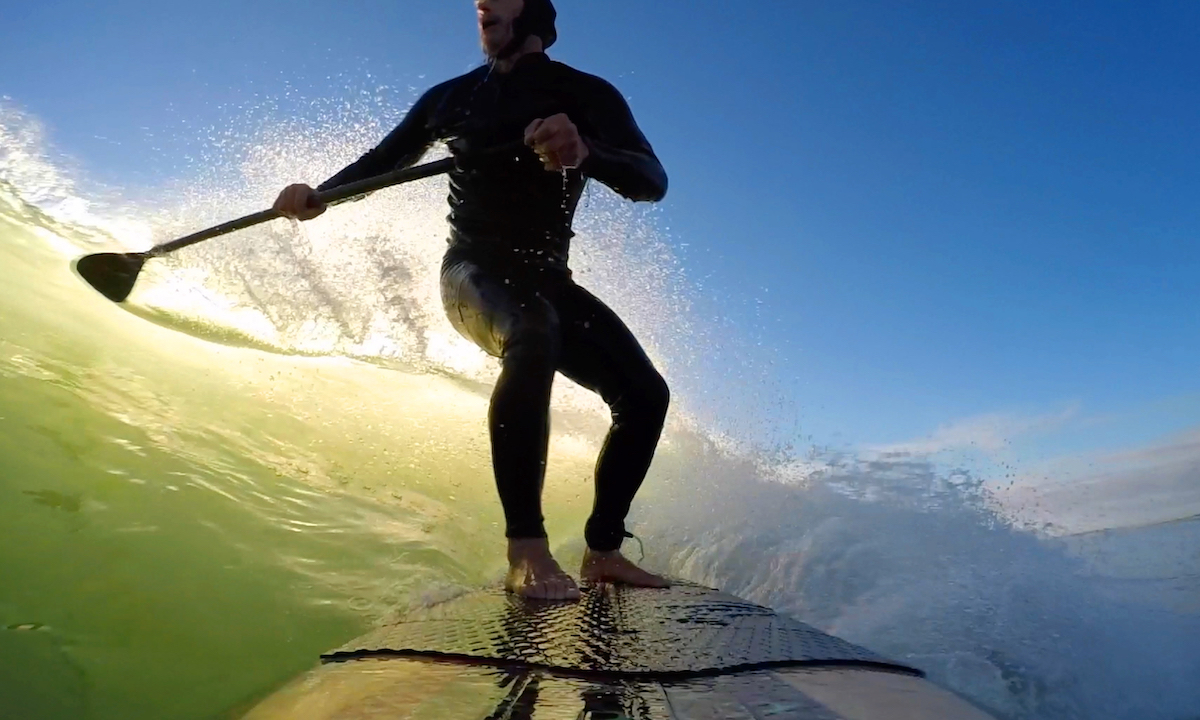 GoPro shots are always aweseome to have. | Photo: Shutterstock
Recording your SUP adventures may sound like a challenging task, especially if you're new to the tech involved, but isn't impossible. With simple solutions, including editing software and waterproof cameras, as well as more complex devices with all the bells and whistles, there are countless options for recording your adventures for posterity.
Last modified onWednesday, 03 March 2021 09:49

Jennifer Dawson is an experience freelance writer who specializes in food and nutrition. Working in fitness marketing previously gave her a good feel for the industry and since going freelance she has been able to explore her preferred topic areas such as diet, nutrition and food. Outside of work, Jen enjoys traveling, swimming and spending time with her young family.