New Slater Trout Boardworks Infinity Cutthroat Board!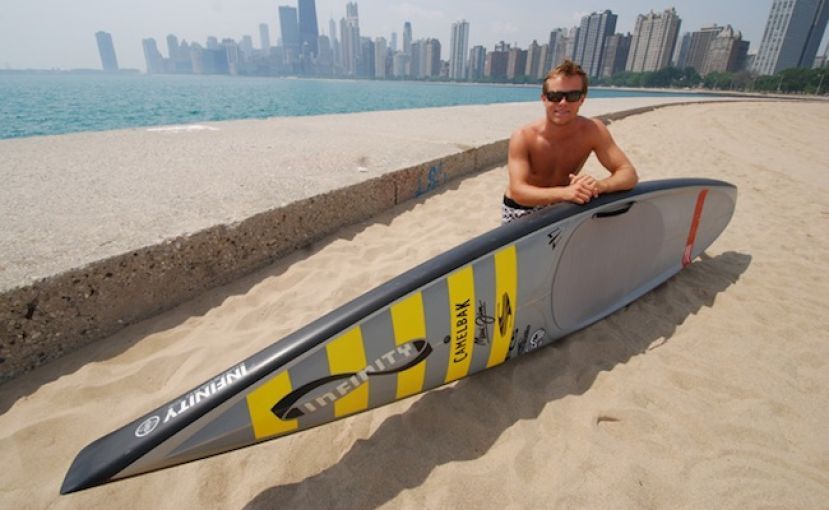 DANA POINT, California - The long anticipated Slater Trout Boardworks / Infinity Cutthroat 12'6 race board, named by Slater himself, is heading to the factory for production and will be available this Spring through your local Boardworks distributor.
This board is a great choice for medium to larger paddlers. It's easy to paddle and ready to conquer the elements. Because of the design, this board is ideal for the intermediate to advanced paddler for both flatwater and ocean paddling.
Some of the Key Design Features:
Needle Style Nose - The board has a needle style nose outline which forces the wide point in the outline just behind the paddlers stance. This enables a closer to the body stroke for max power output. The narrower nose also gives the board a very responsive "out of the gate" sprint. Turned Down Dart Nose - This board also has a turned down "dart" style nose. This helps the nose cut through flat water very quiet, while maintaining a lower profile above the water.
Straight Outline - This board has a straight outline with 11" tail block. The straighter outline allows the water to race down the board fast without curving around it. The wider tail block provides stability in chop, surfs easier of the tail and turning around buoys, catches bump and swell with ease. Shallow recessed cockpit for stability.
Keep a lookout for the Slater Trout Boardworks / Infinity Cutthroat race board and let us know what you think!
.
Last modified onWednesday, 17 June 2015 15:44
Email

This email address is being protected from spambots. You need JavaScript enabled to view it.