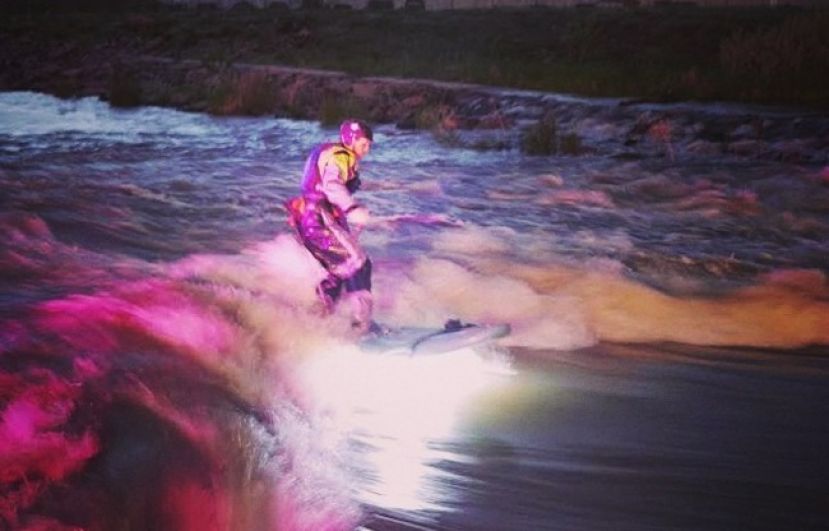 DENVER, Colorado - Remember that magical and mysterious feeling adventure movies like The Goonies gave you the first time you watched them? This is me surfing my local river - the same place I paddle out every day, but it's totally different at night. Falling off makes me feel like I'm one of the Goonies, sliding downstream towards a lost pirate ship...
Seriously though, night surfing is a pretty cool experience. The Nocqua lights add a greater element of adventure, plus it's really cool lighting up the wave. It was pretty hard to surf with those lights hooked up to the haul of the board, because they created drag that just wanted to pull me out of the wave, but I did get a few good rides in.
It would be cool to do another session paddling down river and see what that is like. I guess I have another adventure to partake in.
Last modified onTuesday, 27 January 2015 15:37

Alex Mauer is a long-time Colorado resident who since the age of 12 has been riding the local river waves. More recently, he has enjoyed the wonders of stand up paddling and has become one of its most passionate advocates and representatives. Mauer is one of Supconnect's most active contributors and an avid representative of the sport in his area. He can be reached and befriended via his profile page on Supconnect.
Website: /Mauer
Email

This email address is being protected from spambots. You need JavaScript enabled to view it.