Advantages of Fly-Fishing from a SUP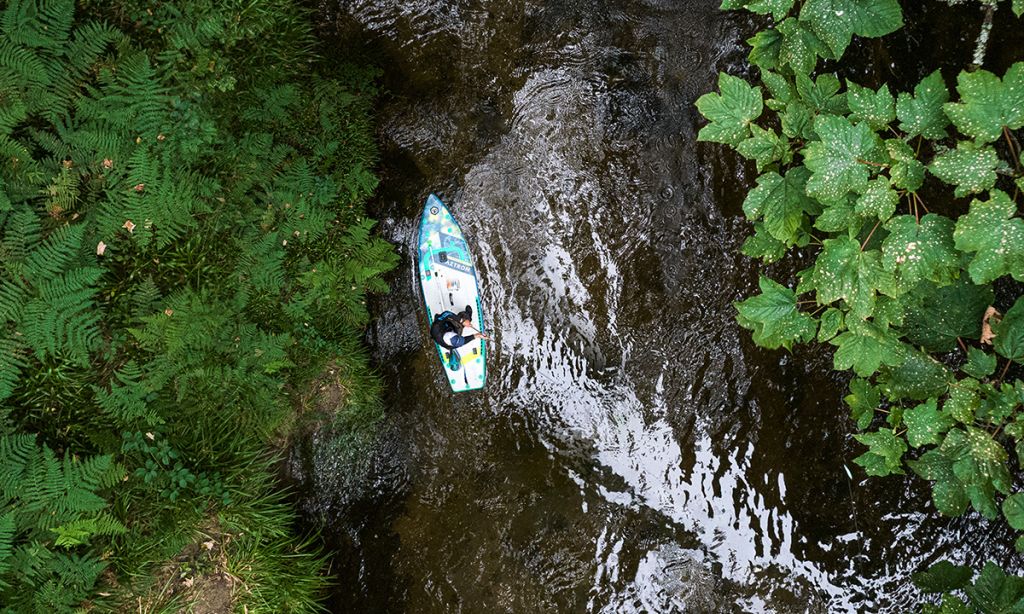 Photo courtesy: Aztron
Do you love fly fishing? Have you ever tried fly-fishing from a stand-up paddleboard? It's taking paddleboarding to another level that presents both advantages and disadvantages compared to fishing with your feet on the ground, from a kayak, or aboard a boat. Here, Captain Tyler Brady discusses the pros and cons of fly-fishing from a SUP.
Advantages of Fly-Fishing from a SUP
Stealth
Elevated Casting Position
Improved Line Management
Stealth
Stealth mode is always crucial when fly-fishing, and a SUP offers just that. You can paddle into fishing spots that were otherwise inaccessible and get right in the fish's line of sight.
Elevated Casting Position
Standing on a SUP gives you an elevated casting position that can be advantageous. You can cast over obstacles, reach fish holding deep in the water column, and present your fly in a less likely way to be detected.
Improved Line Management
With an elevated casting position and the ability to rotate your board, you can manage your line much better while fly-fishing from a SUP. This improved line management will result in more successful casts and, ultimately, more fish in the net.
Fishing from Aztron's Polaris SUP. | Photos courtesy: Aztron
Disadvantages of Fly-Fishing from a SUP
Balance
Wind
Balance (or should we say unbalance)
The main disadvantage of fly-fishing from a SUP is that balancing while casting a fly requires ultimate focus. It takes time to get used to casting and retrieving lines while standing on a moving, unstable platform. We recommend starting in calm waters and gradually progressing to more challenging conditions as your confidence and skill level increase.
Wind
The wind is a huge factor to consider when fly-fishing from a SUP. It can create challenging paddling conditions, but it can also affect your casting accuracy and line management. Again, we recommend starting in calm waters and working your way up to fishing in windier conditions.
Are you ready to tackle SUP fly fishing? Let us know where you're headed and share your photos with us!
For more SUP Fishing tips, click HERE.
Last modified onTuesday, 26 April 2022 13:03

My name is Tyler Brady, the founder of A Fellow Fisherman. I am a USCG Licensed captain and one who loves to fish whether it is in the surf, creeks, rivers, or the Chesapeake Bay where I grew up. I have assembled a team of fellow fishermen to help me assemble the ultimate website for fishermen.
Website: https://afellowfisherman.com/
Email

This email address is being protected from spambots. You need JavaScript enabled to view it.